The southwestern United States has been relatively dry, rain-free, and windy which has contributed to fire weather concern and drought-conditions. BUT, there may be a shot for some relief on the way as we track a mid-week upper level low. Let's take a look at the forecast.
Set-Up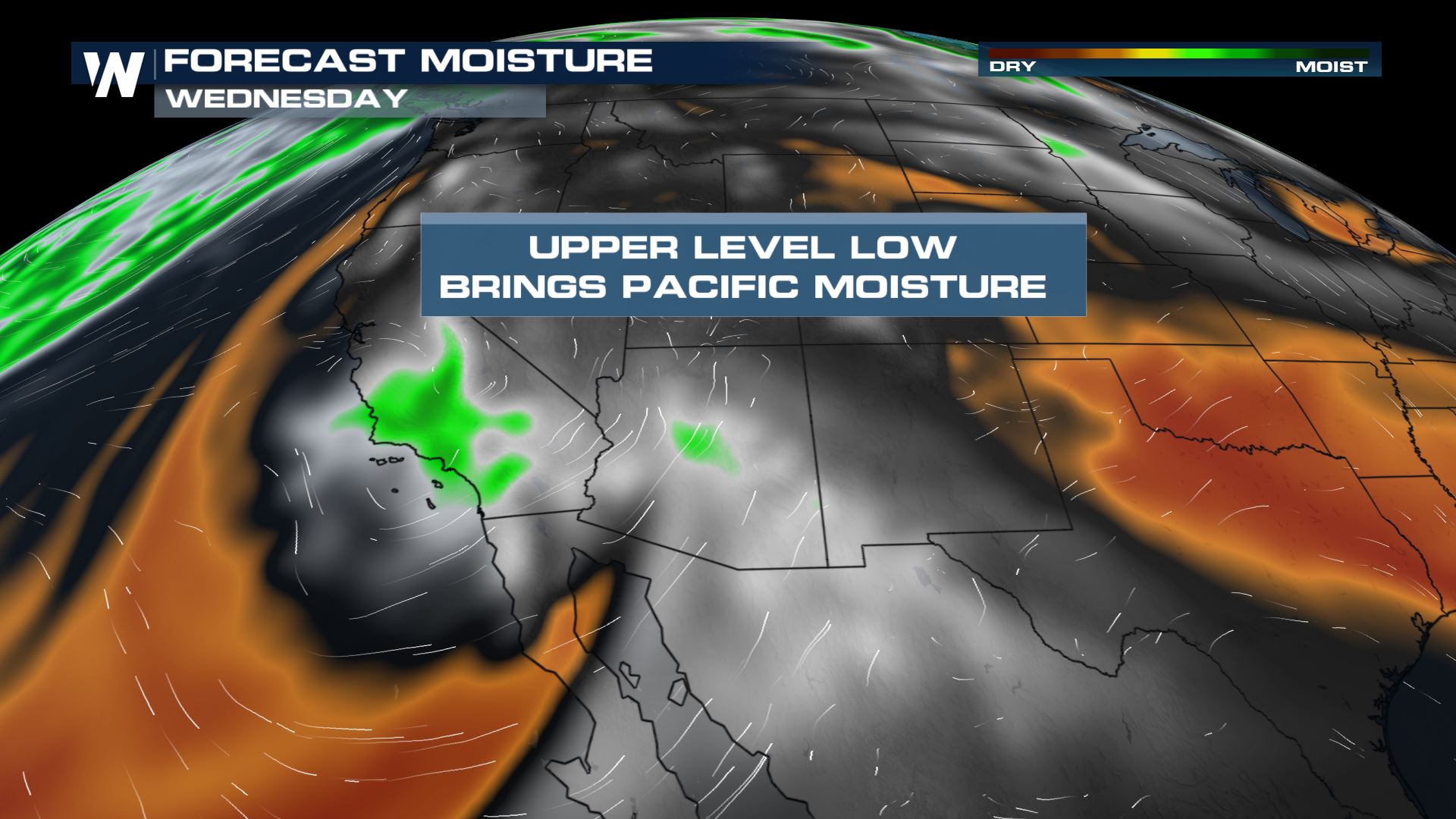 Forecast
Starting Wednesday late morning/midday, the surface low develops off the Pacific and heads towards Southern California. Los Angeles through San Diego start to see some heavier rain as we head into the afternoon and even some of the higher elevations may see some snow.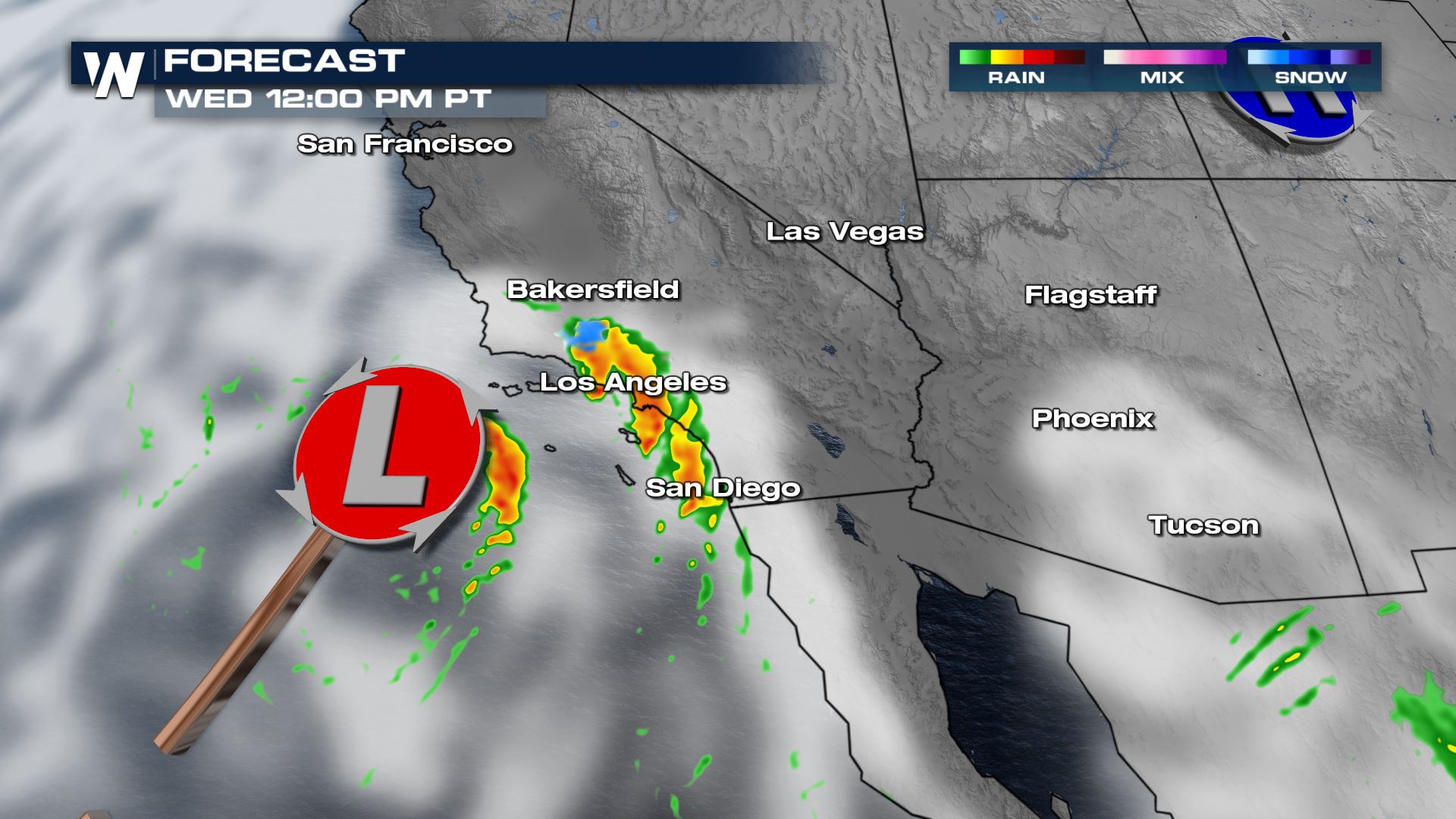 Some of the wrap around moisture even makes it's way into Arizona where we could see a few isolated showers too.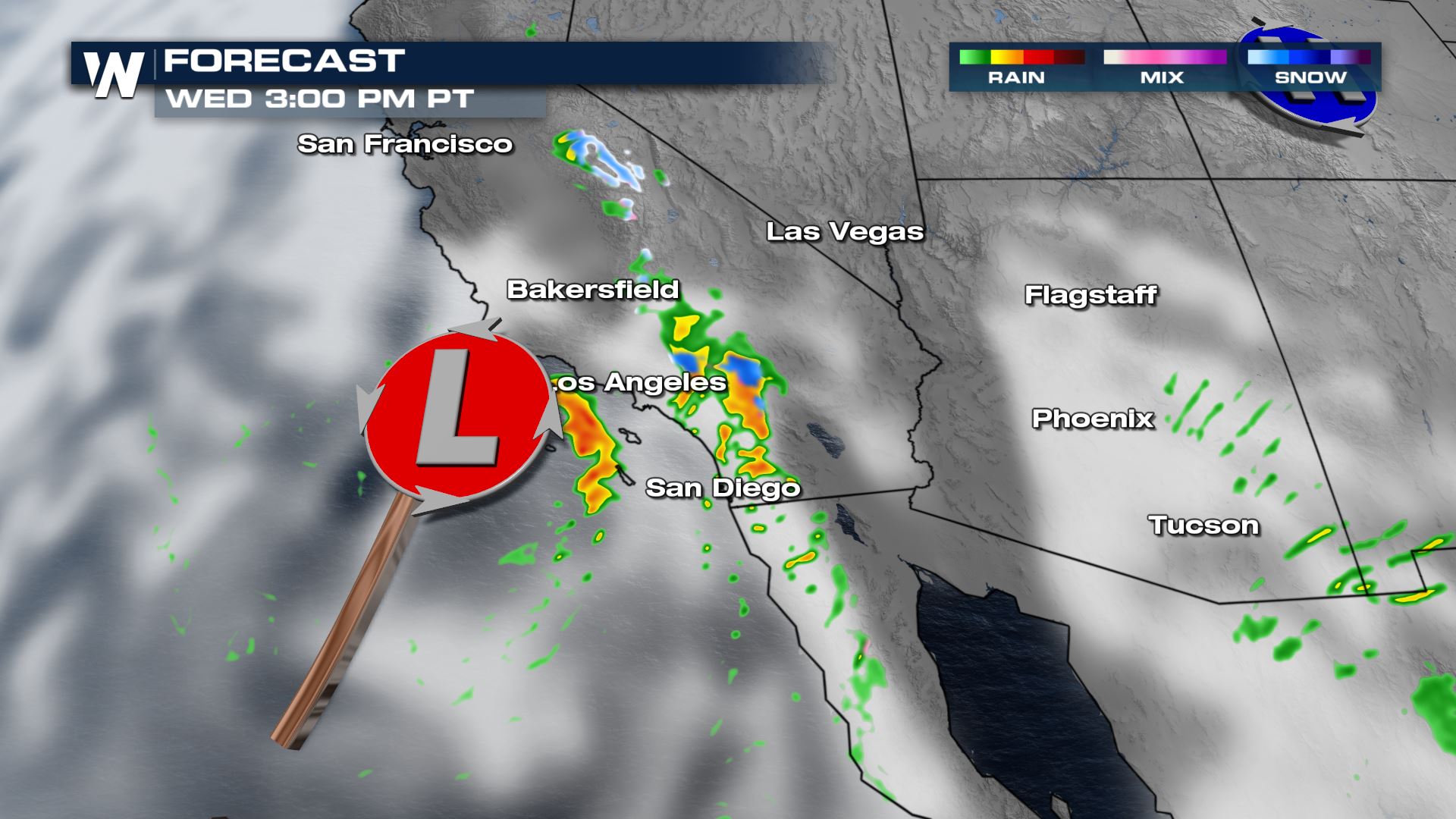 As the low moves onshore we continue to pump moisture into the Four Corners  region.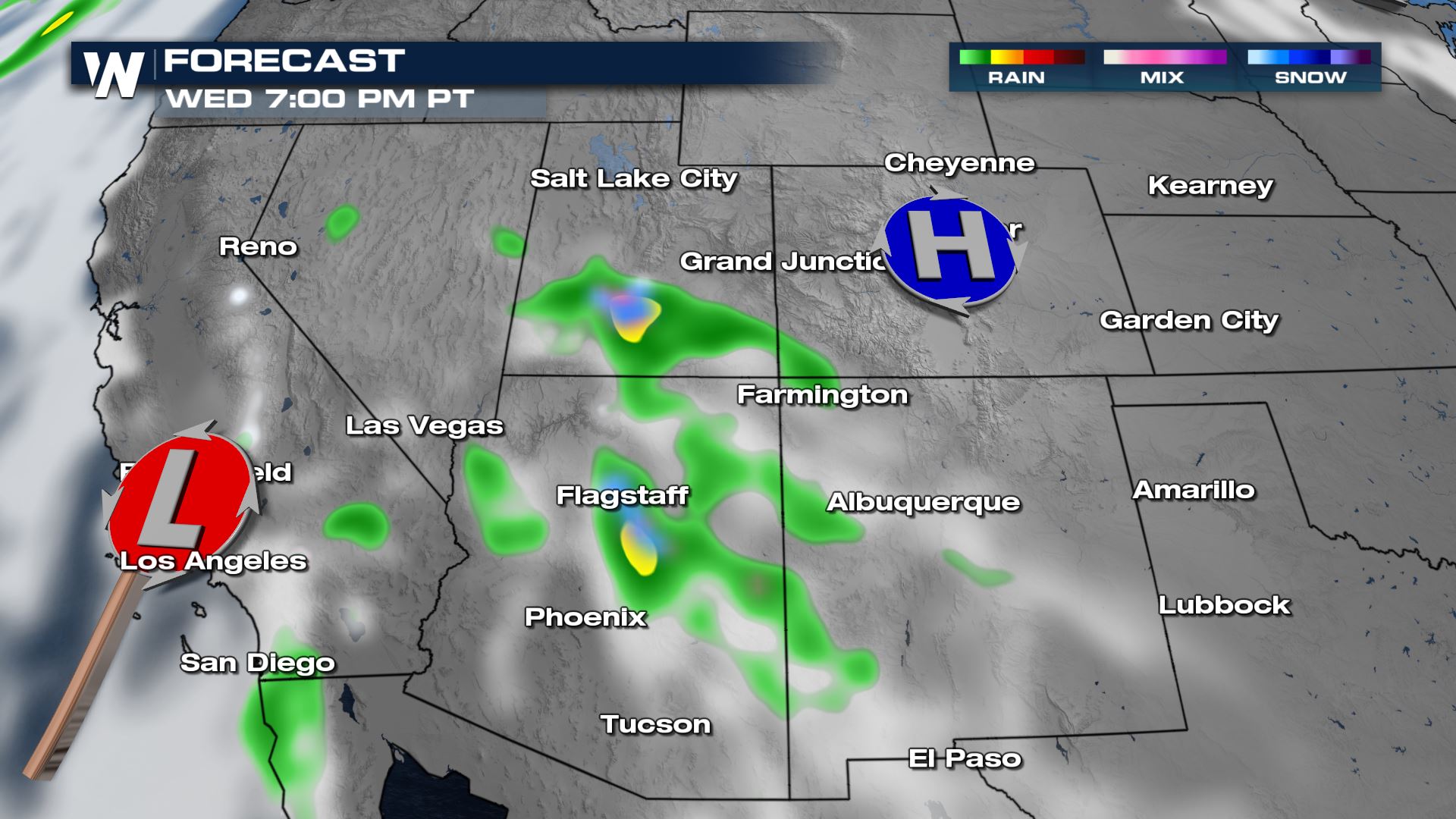 By Thursday night, more the moisture heads towards the Utah and Colorado areas where the higher elevations may see snow and lower valleys see rain. Most of the rain for SoCal is done by late afternoon.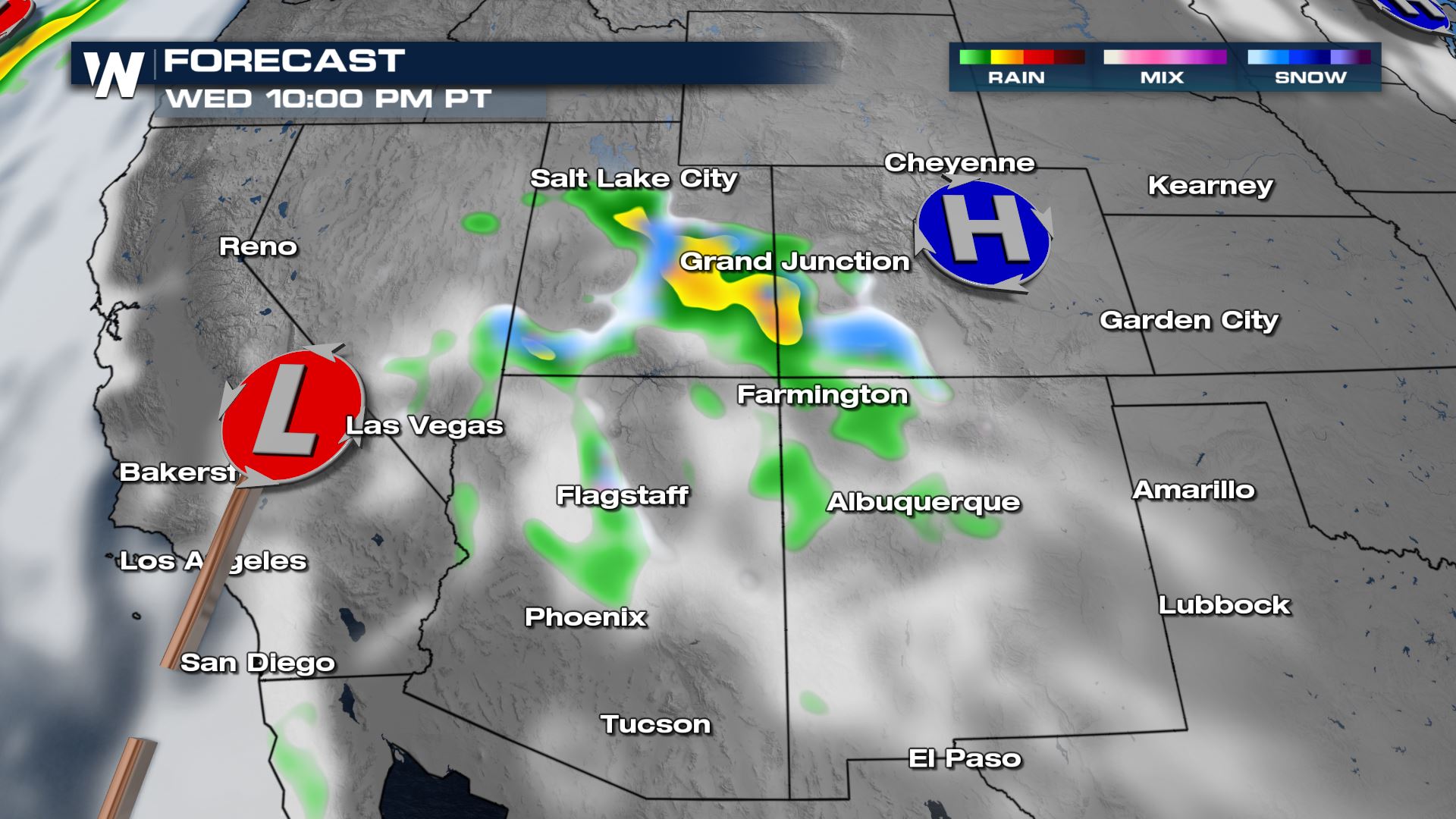 Overnight, temperatures drop and we could see more snowfall filling into the Rockies of Colorado and Wyoming and even into Utah.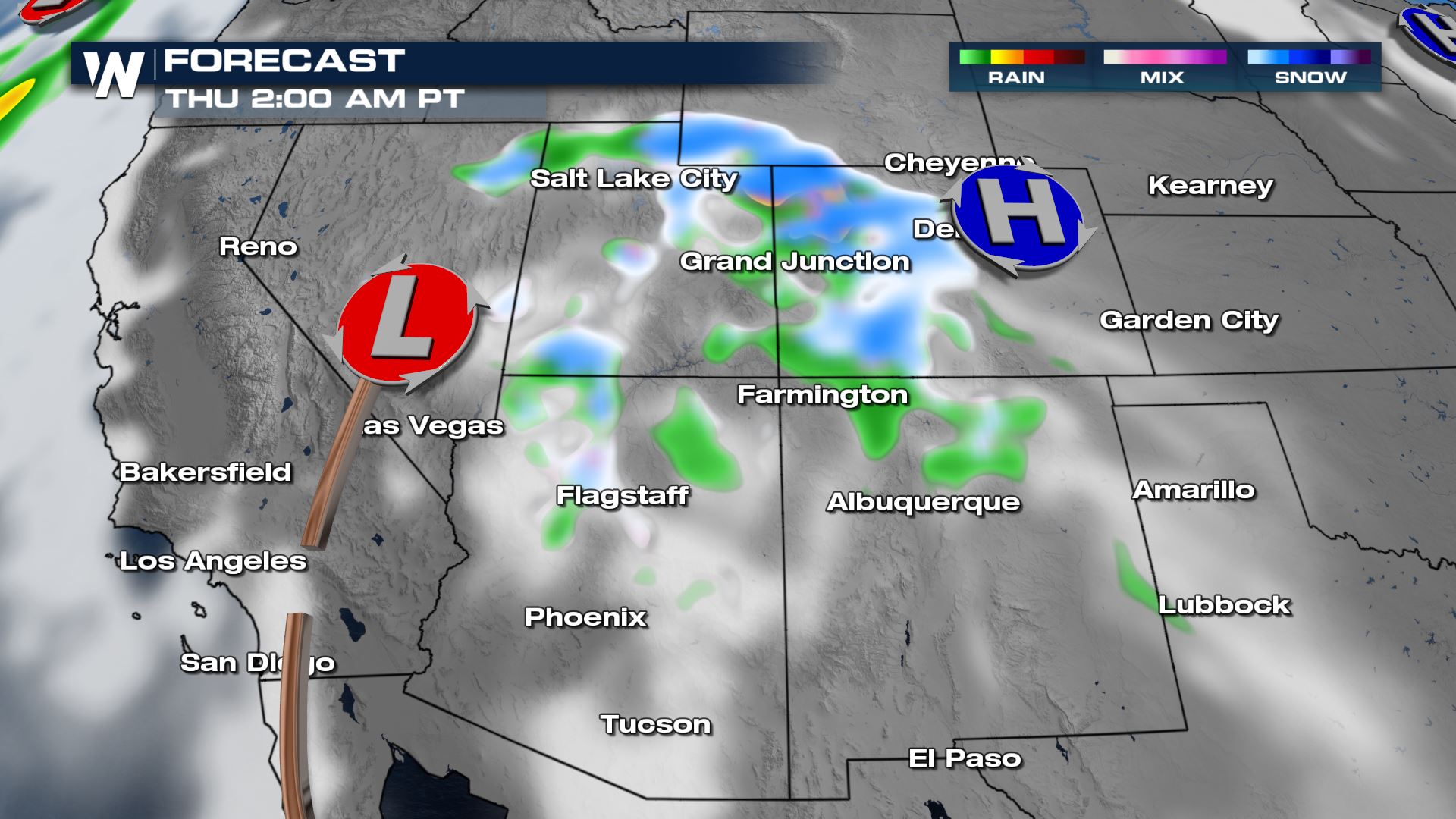 By Thursday daybreak the moisture tapers off and so do our rain and snow chances.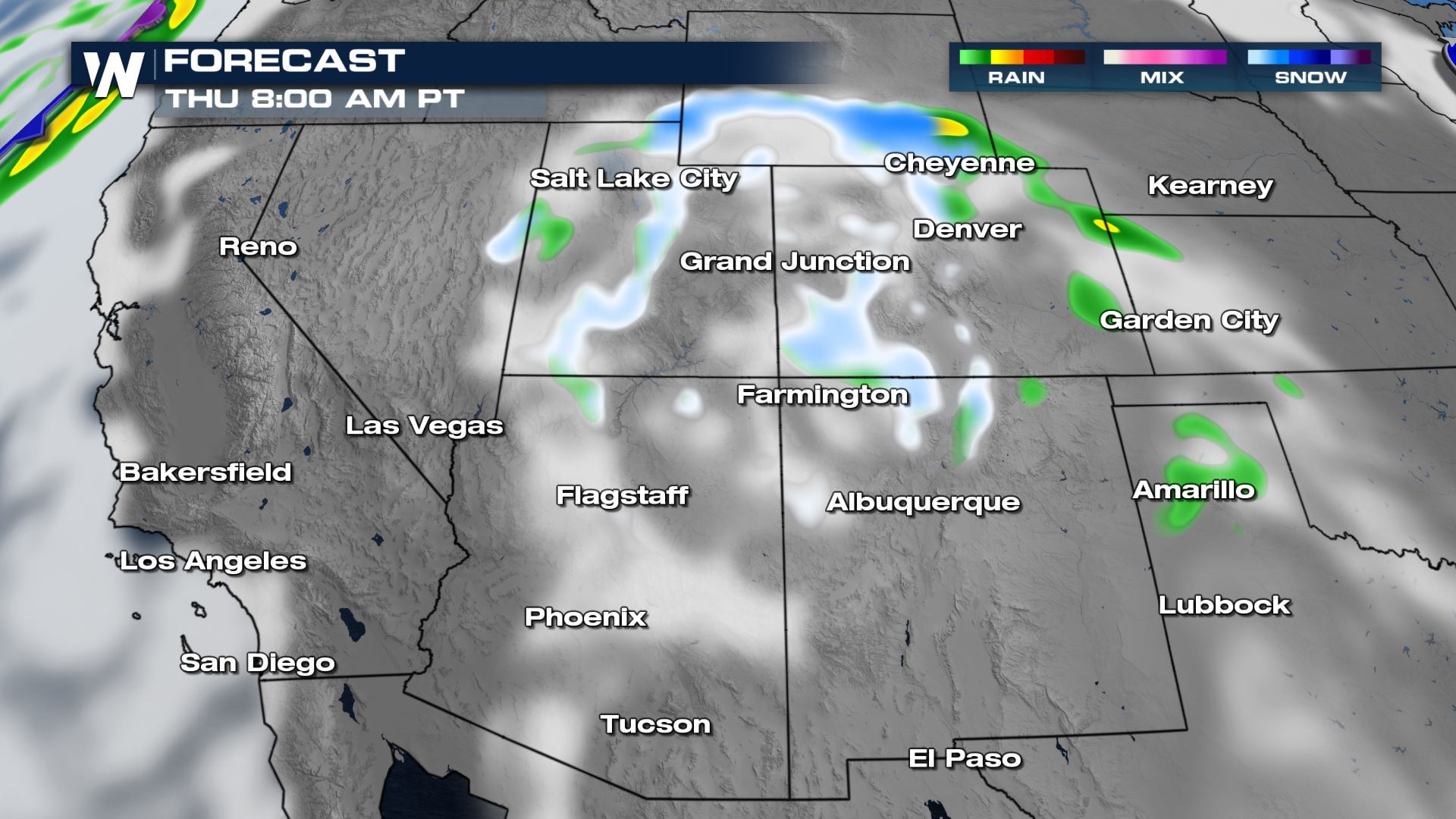 Forecast Accumulation
Wednesday
Southern California could see up to 0.5-1" in some spots which is always well-received. The mountains could see some higher accumulations in the purples up to half a foot + in some spots!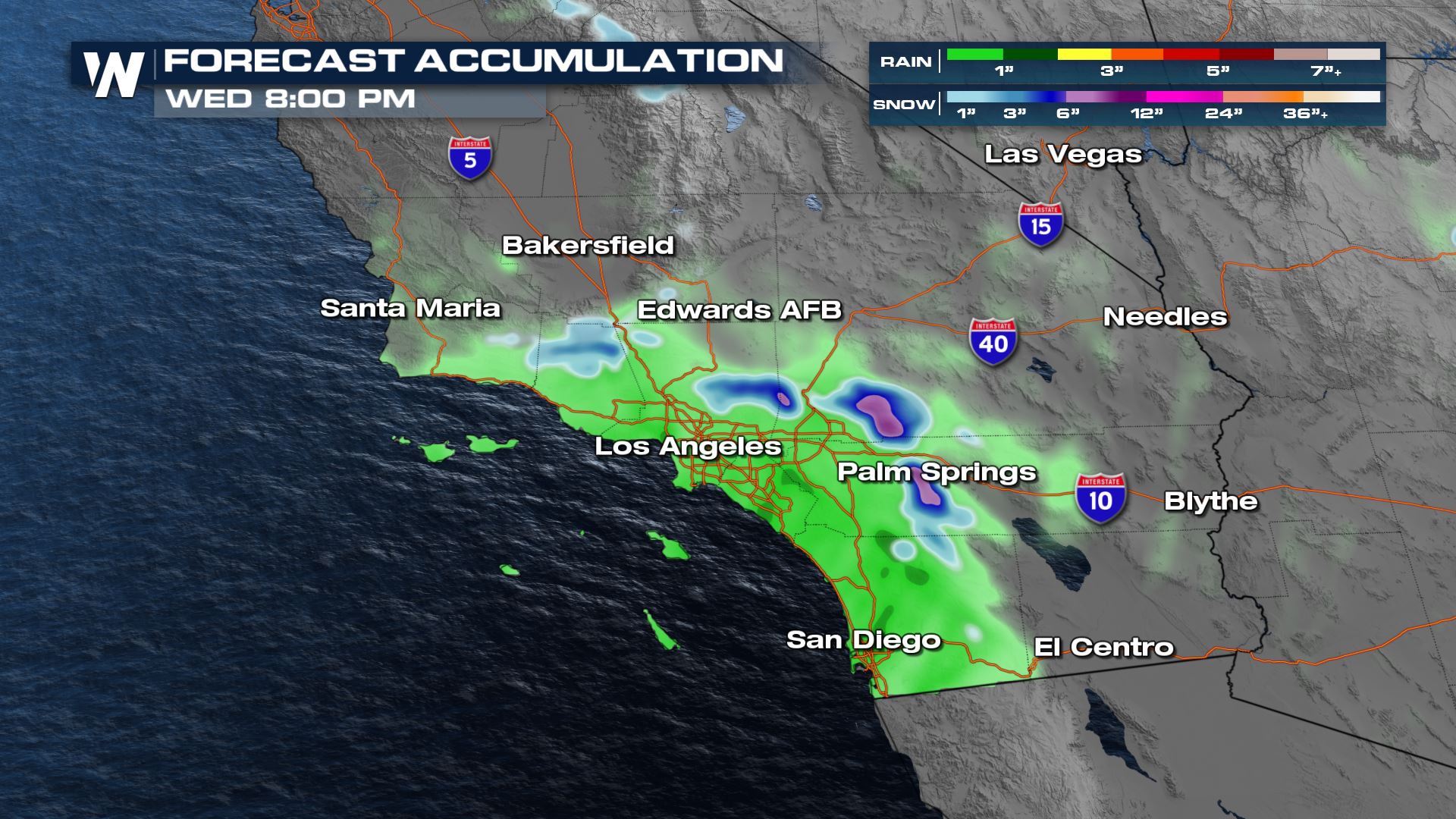 Thursday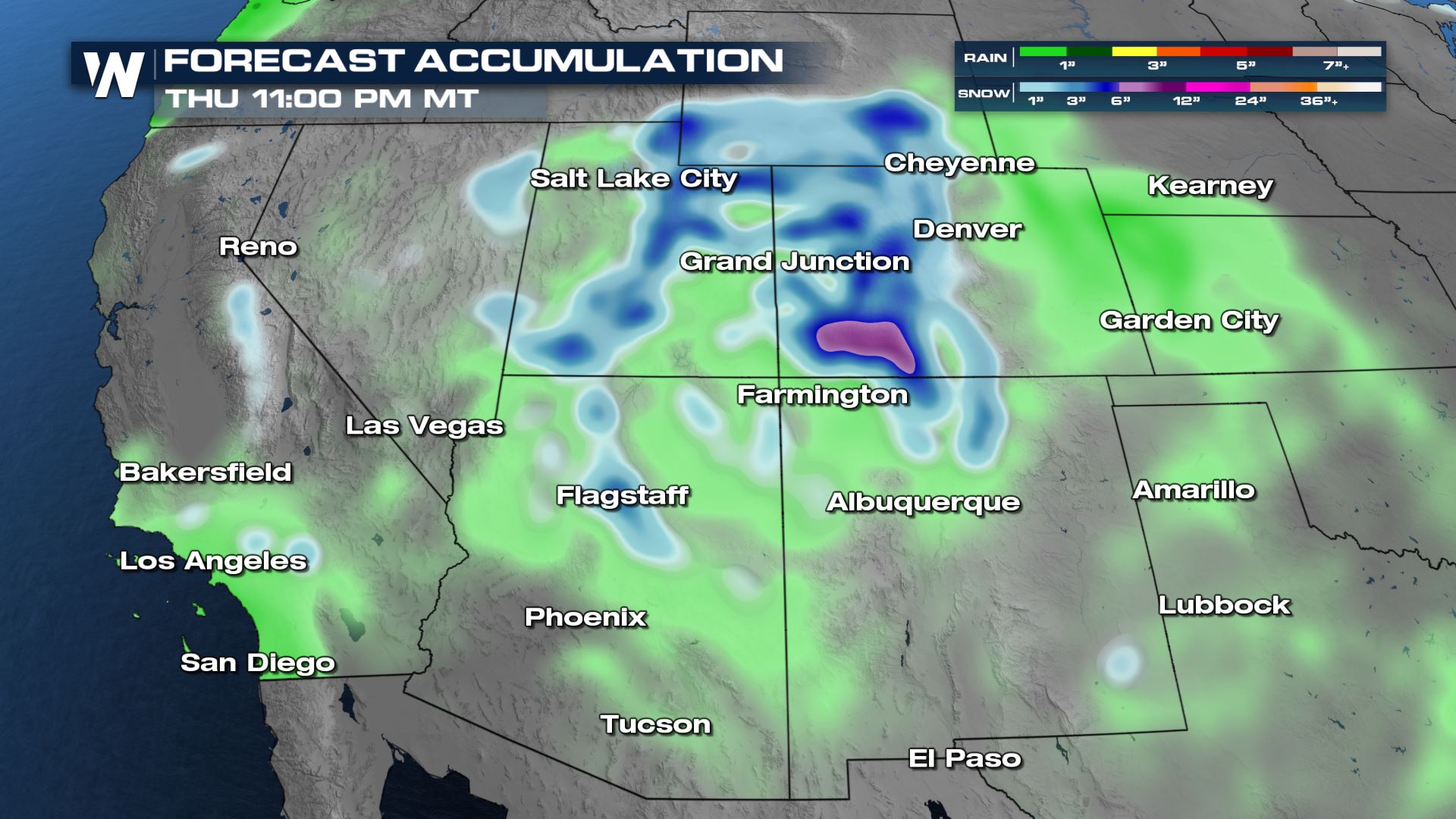 Extended Outlook