Our next cold front has moved into the Northwest, bringing snow showers to the Pacific Northwest and the northern Rocky Mountains to start this week. Out ahead of the cold front,
warm temperatures and strong winds will prompt fire danger concerns
.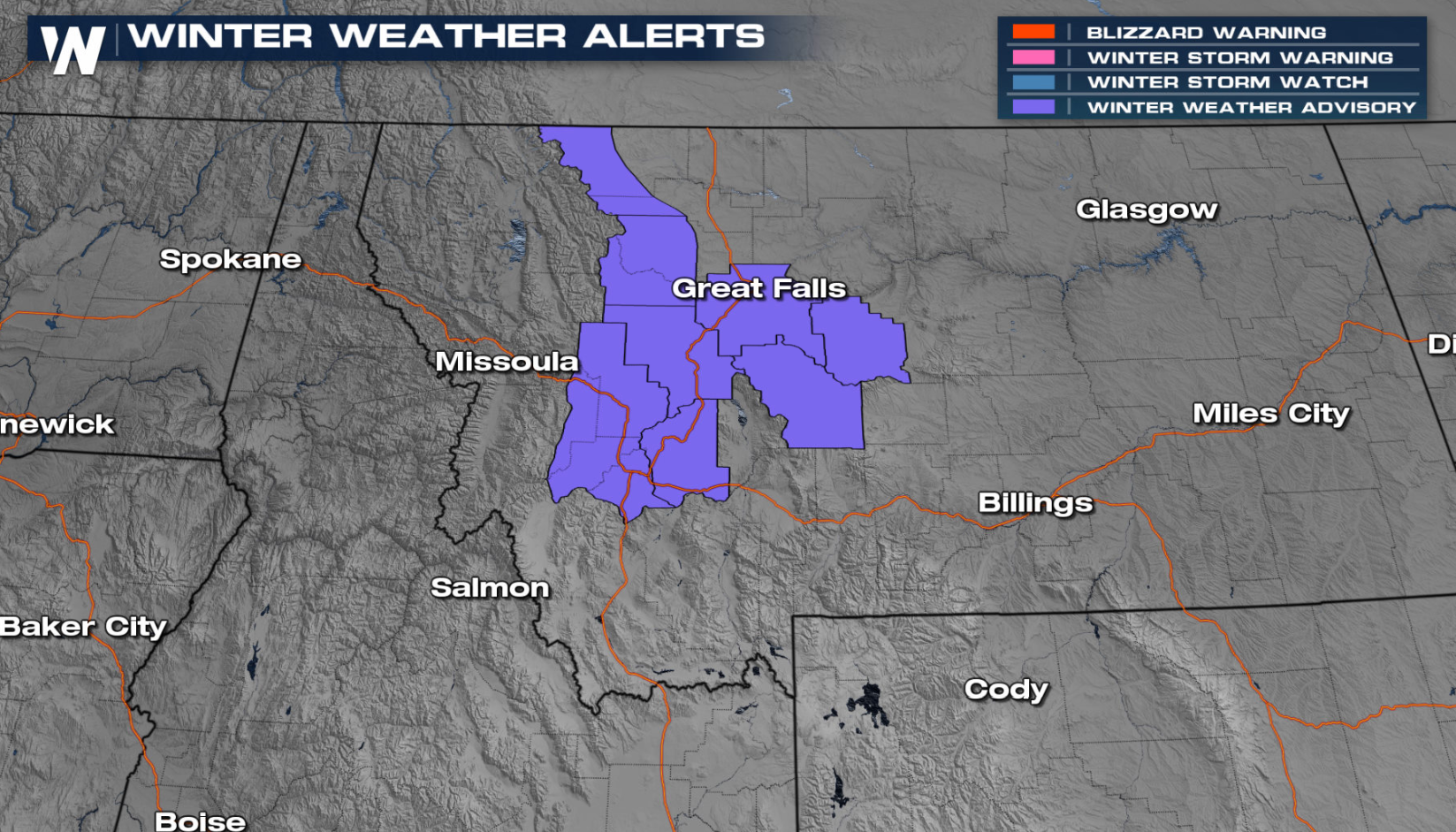 Winter weather alerts are in place for the higher elevations in Montana through this evening Monday. Accumulations between 2" to 4" will be common in the foothills with the higher terrain areas seeing up to 10".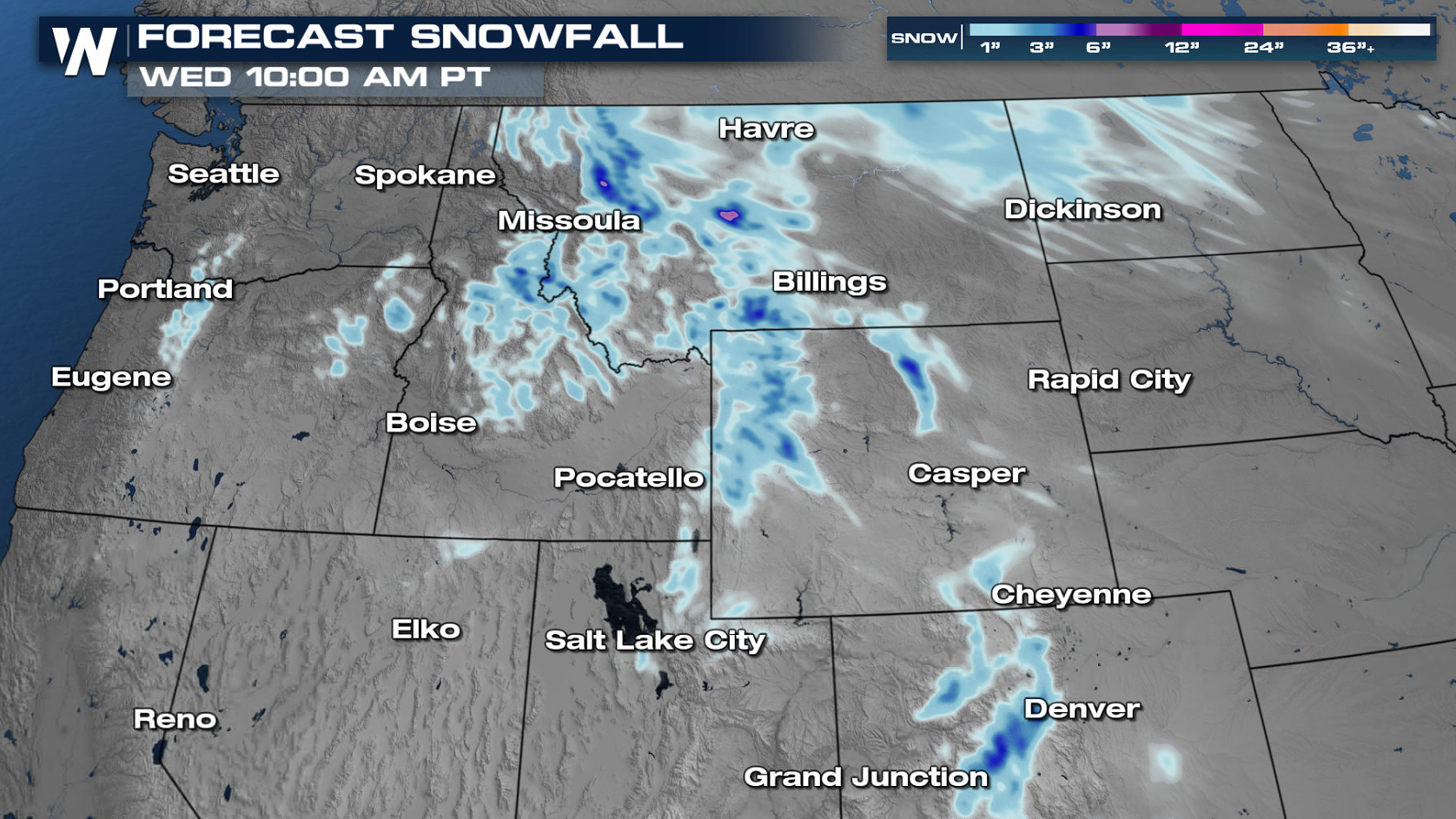 The Pacific cold front is racing to the south and east, bringing strong wind gusts along with the snow. Out ahead of the cold front, we will see wind gusts in the range of 35-45 mph, with gusts to 60 mph.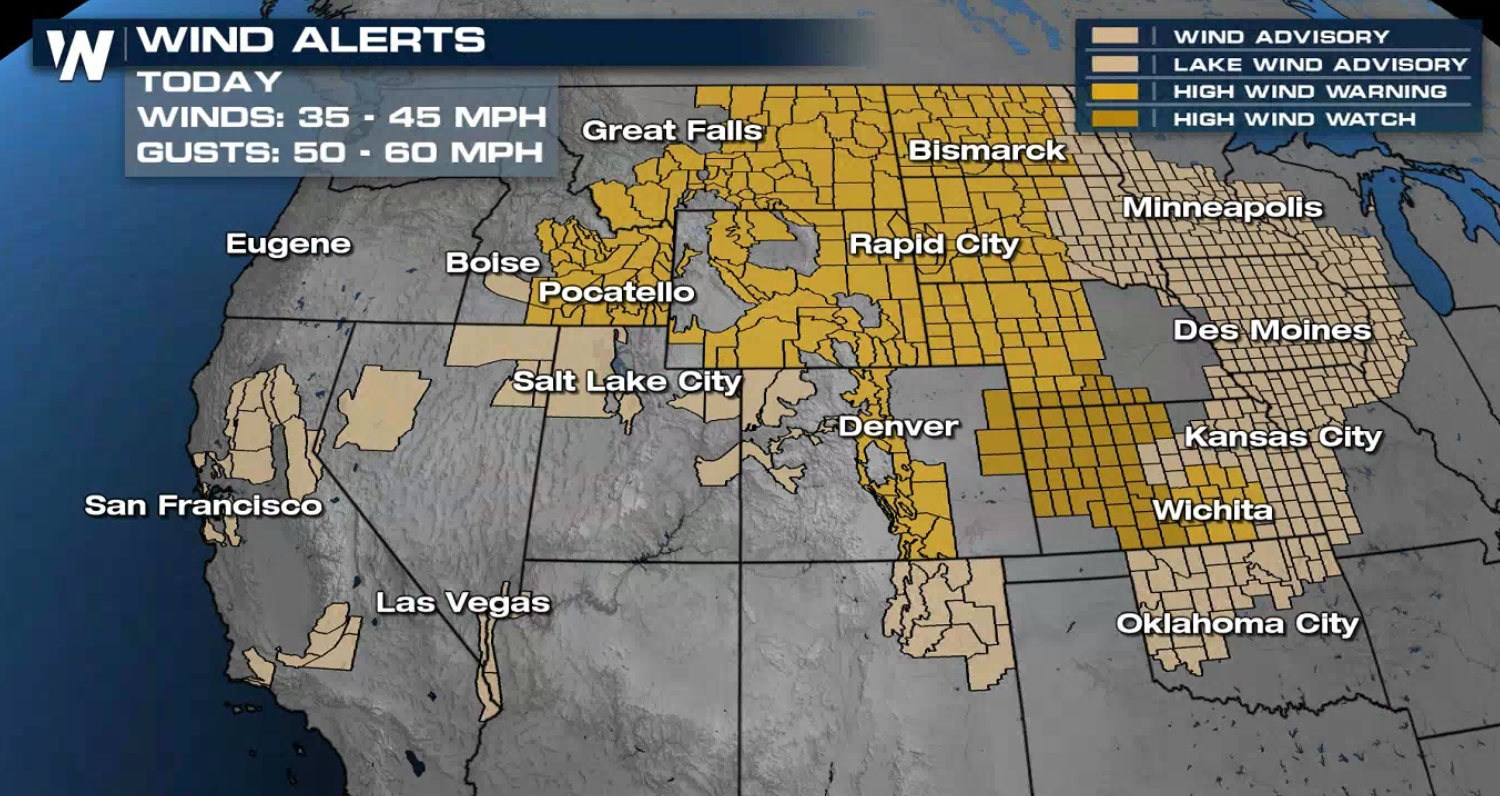 Snow showers will continue throughout the day, creating a few difficult travel areas on the I-90, I-84, I-80 and I-25 corridors during those time frames. Thankfully the system will move through quickly, so by this evening (Monday) the snow showers are clearing out of the region. Drier high pressure will build across the Northwest for Tuesday.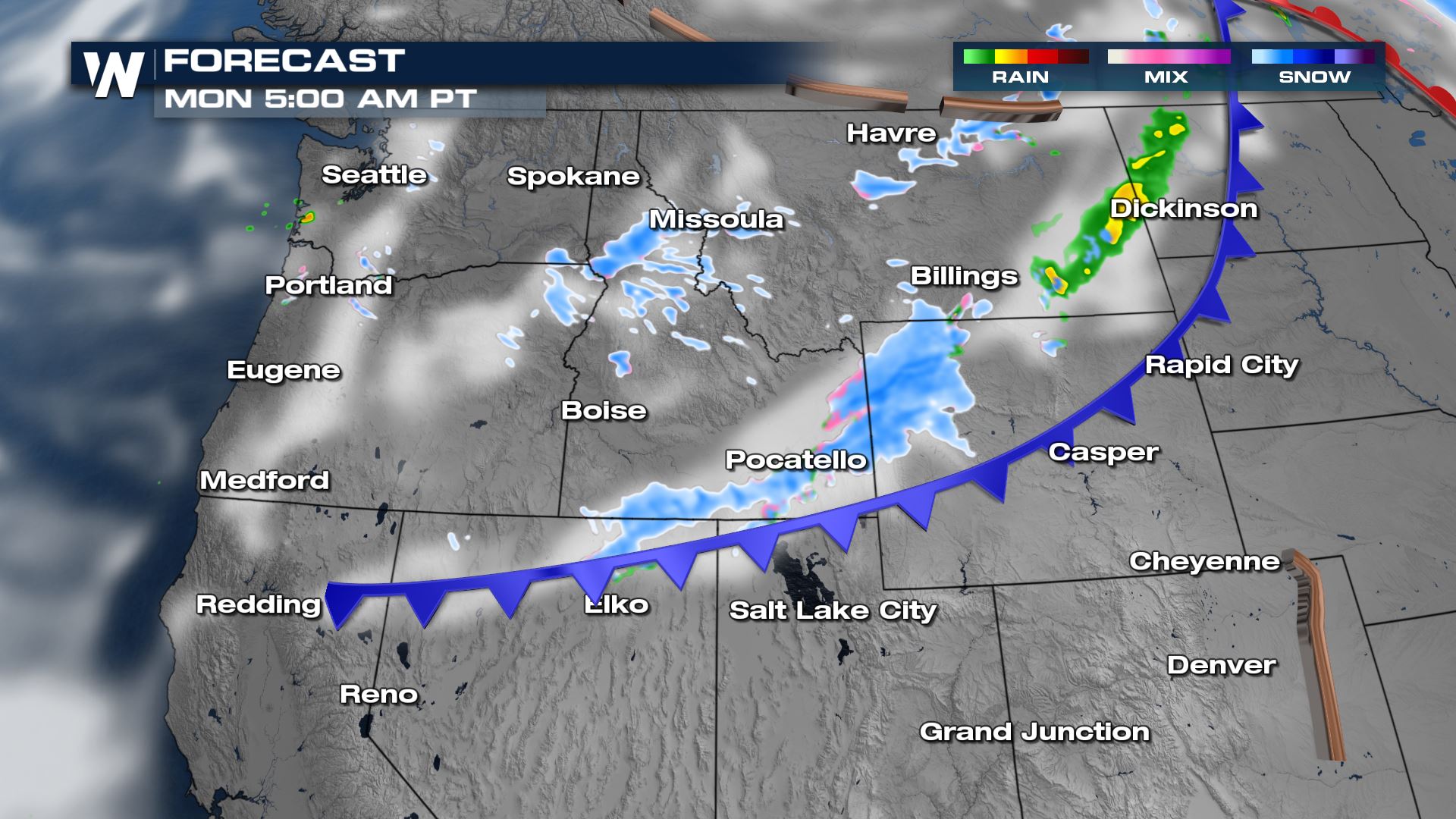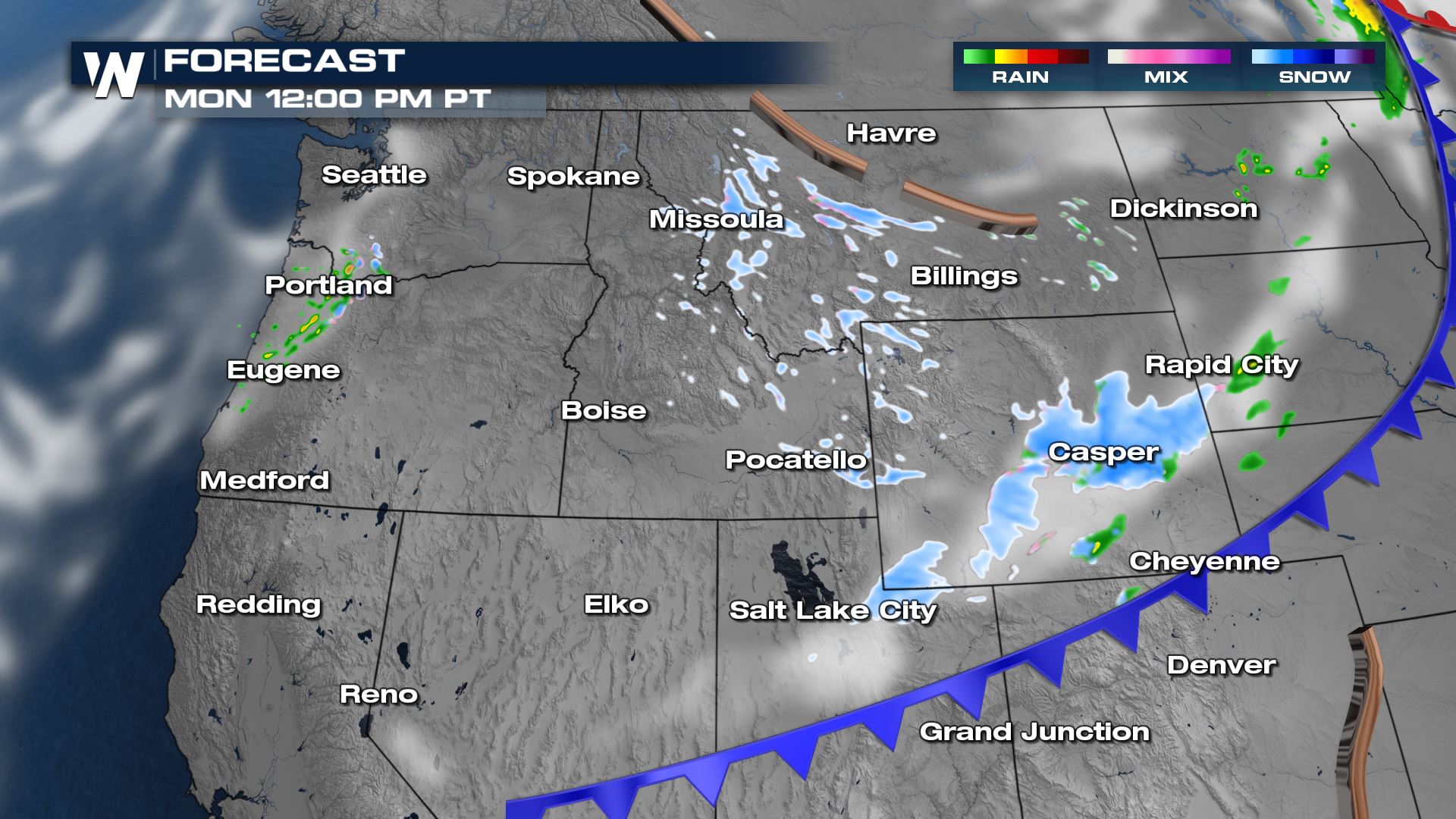 WeatherNation will track the cold front and keep you updated on the snow and wind potential across the Northwest.