A powerful upper low and cold front is bringing very heavy snow to parts of the northern U.S. Winter weather alerts remain in effect for the threat of heavy snow and hazardous travel from the Great Lakes to the Northwest. Several inches have already fallen from Minnesota to Montana.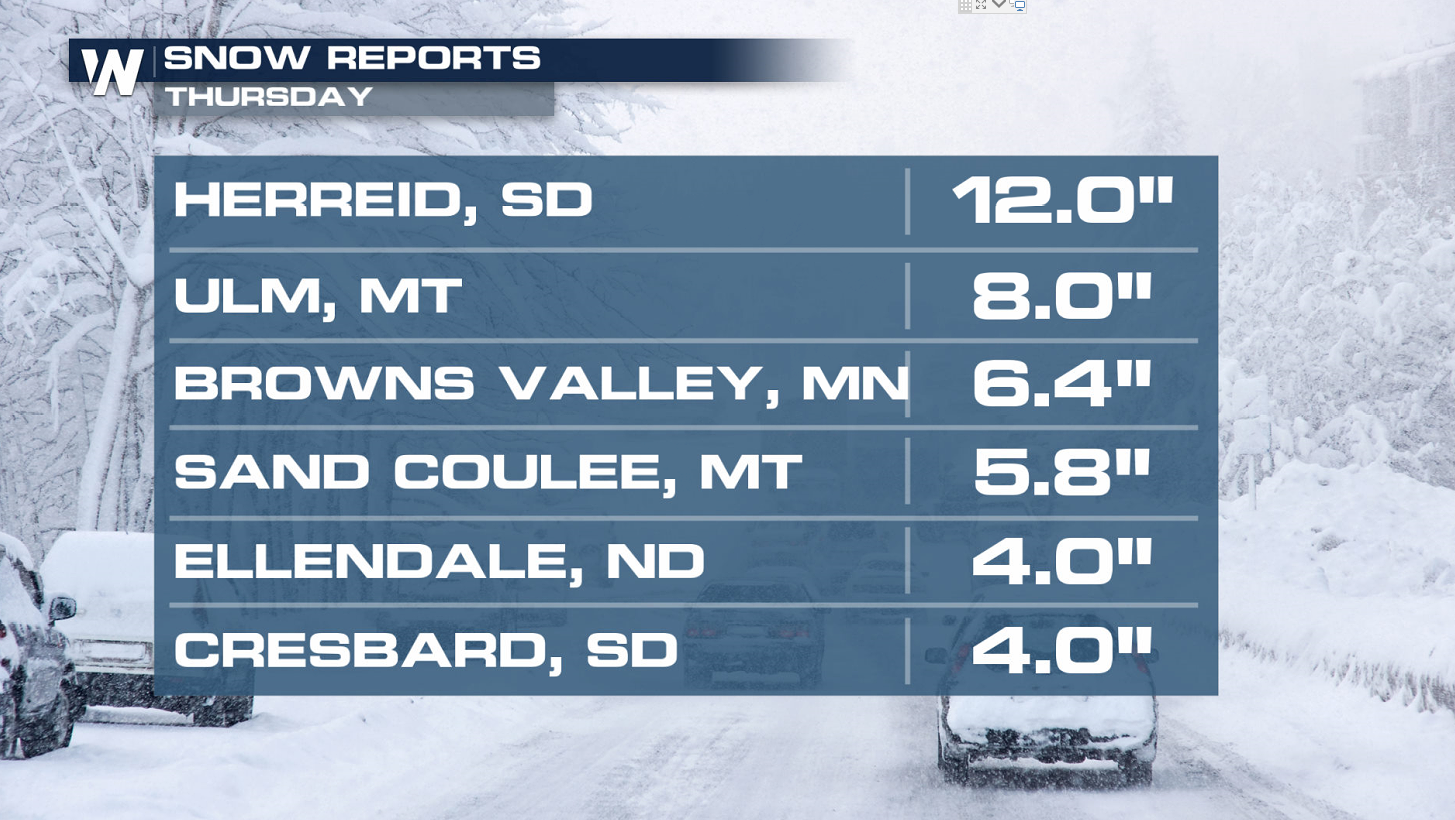 Upper-Level Pattern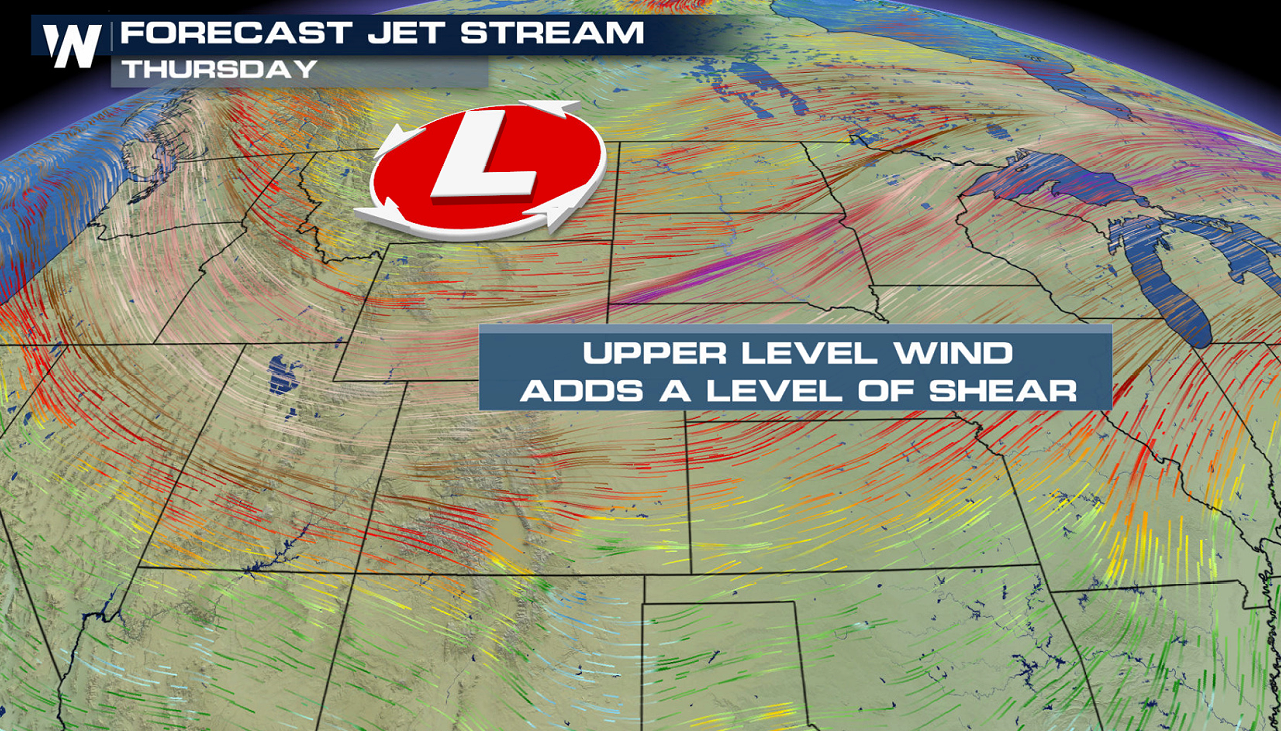 A strong upper-level jet stream diving south out of Canada, along with a cold front at the surface, will act together to bring another blast of cold air and snow to the northern U.S. Right now, the ingredients are lining up to produce heavy snow throughout Montana, northern Wyoming, parts of North Dakota, South Dakota and northern Minnesota.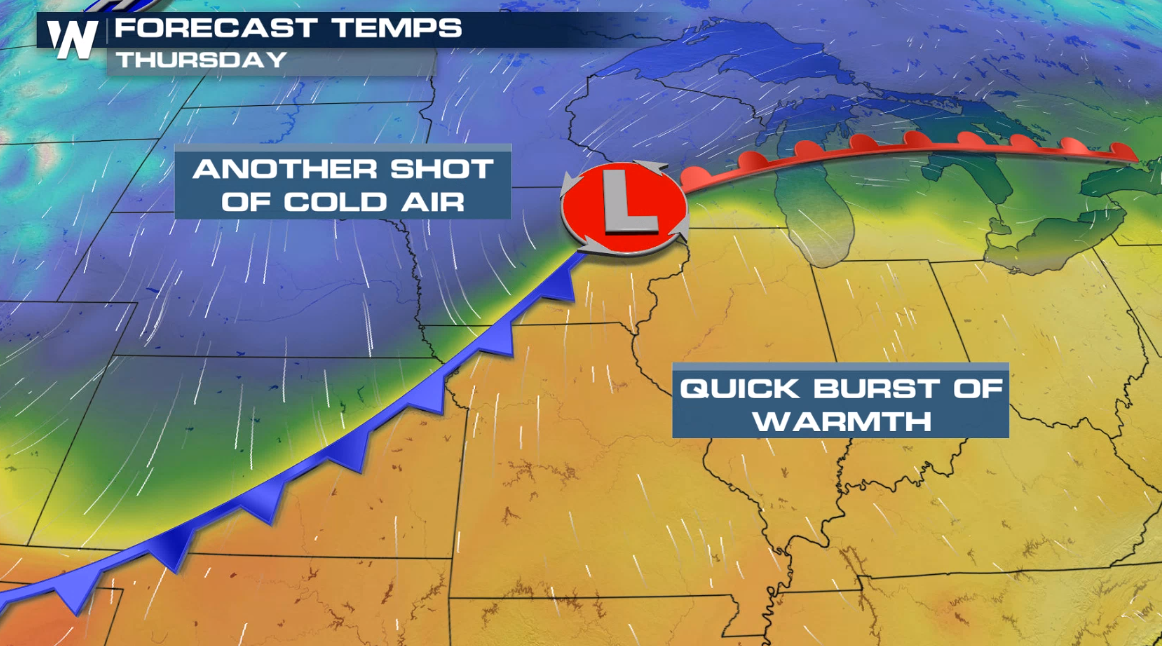 Alerts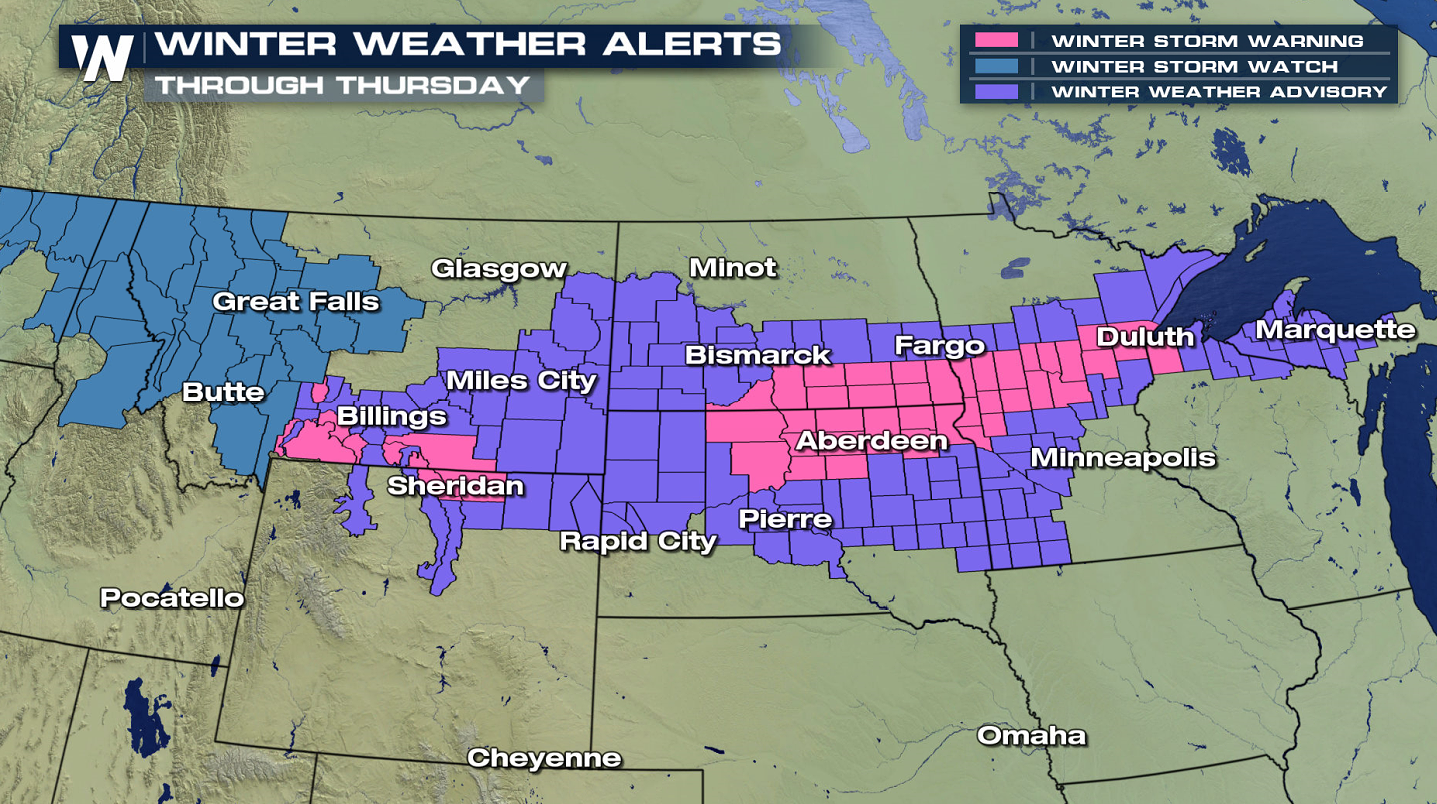 Winter weather alerts have been issued across parts of the northern U.S.  Travel conditions will be hazardous and roads will be slick.  The strong winds associated with this storm could also bring blowing and drifting snow.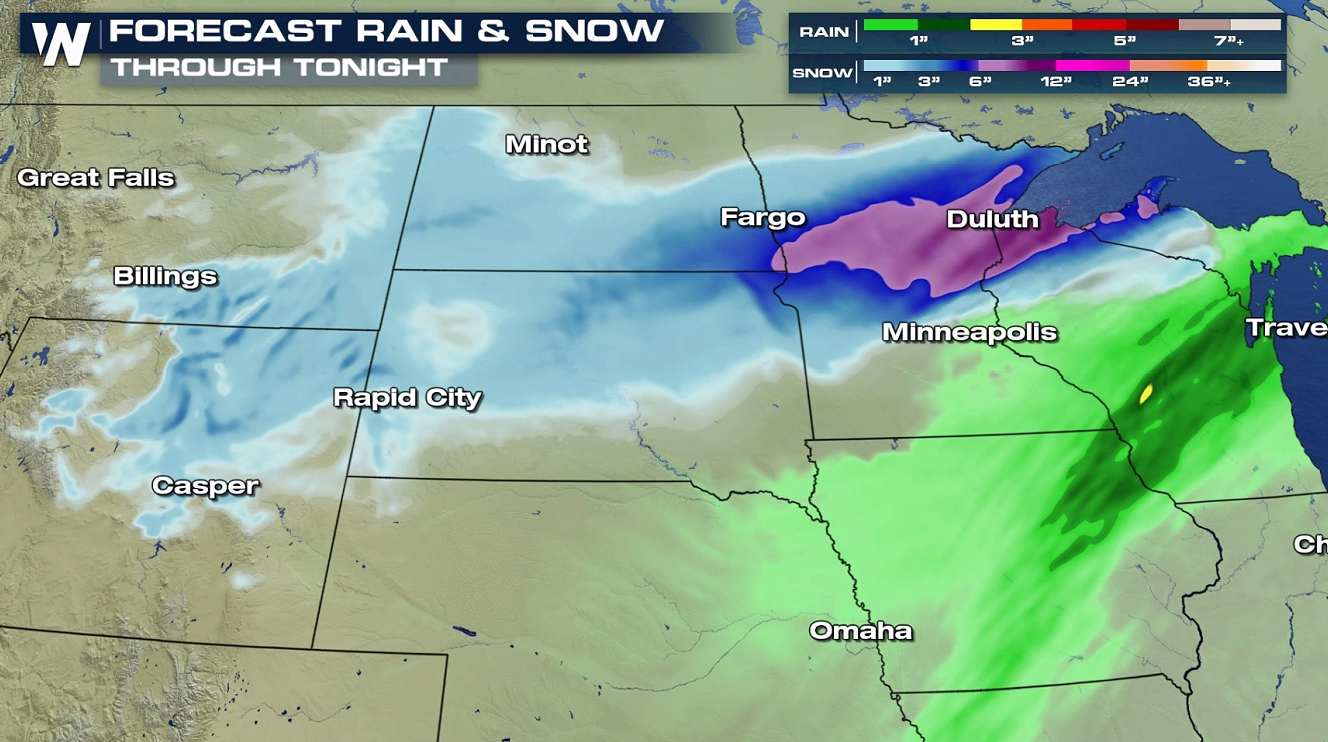 Widespread 4-6" of snow is expected with some totals higher than 12" in localized areas. The mountains could easily accumulate 1 to 2 feet of snow along with other higher terrain areas.
Forecast
Although snow will be ongoing at times throughout the day in parts of Montana and Wyoming, the snow is expected to increase throughout the day (Thursday) into early Friday morning. By Friday midday, most of the snow will then be in Canada.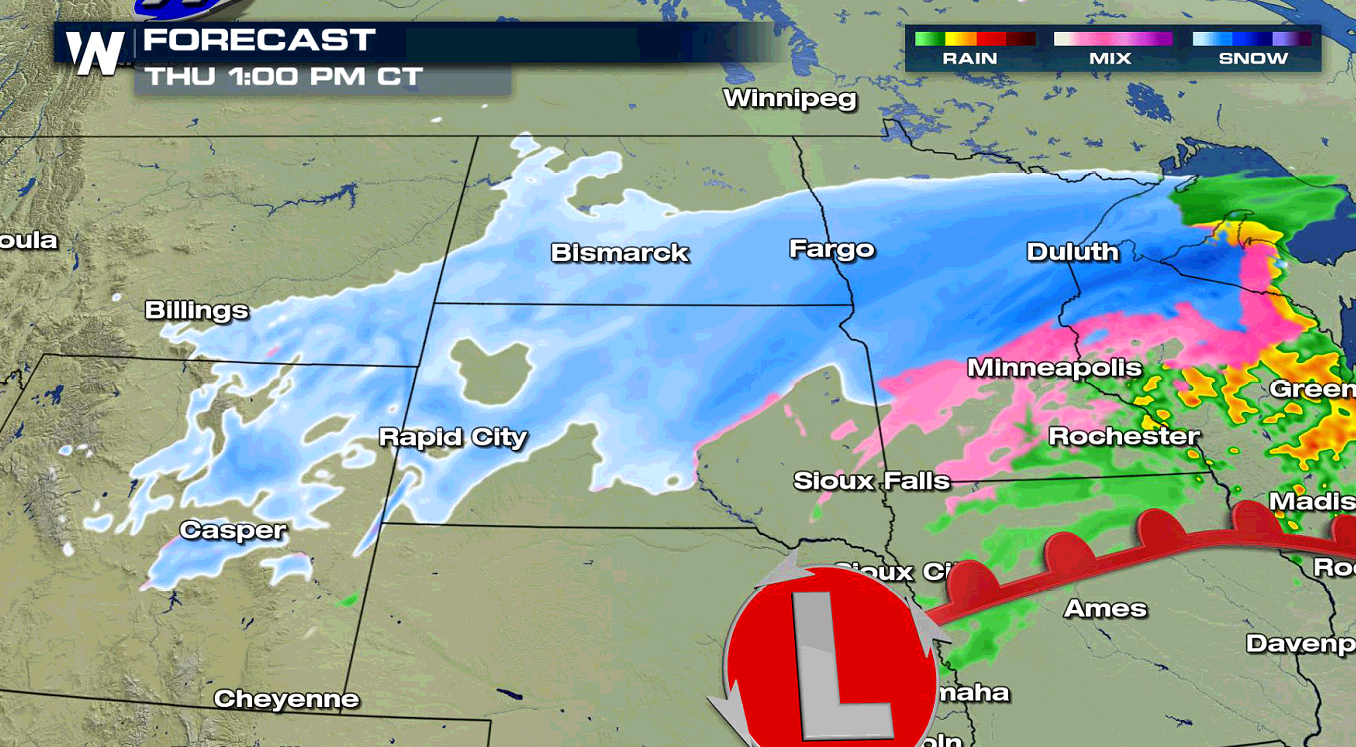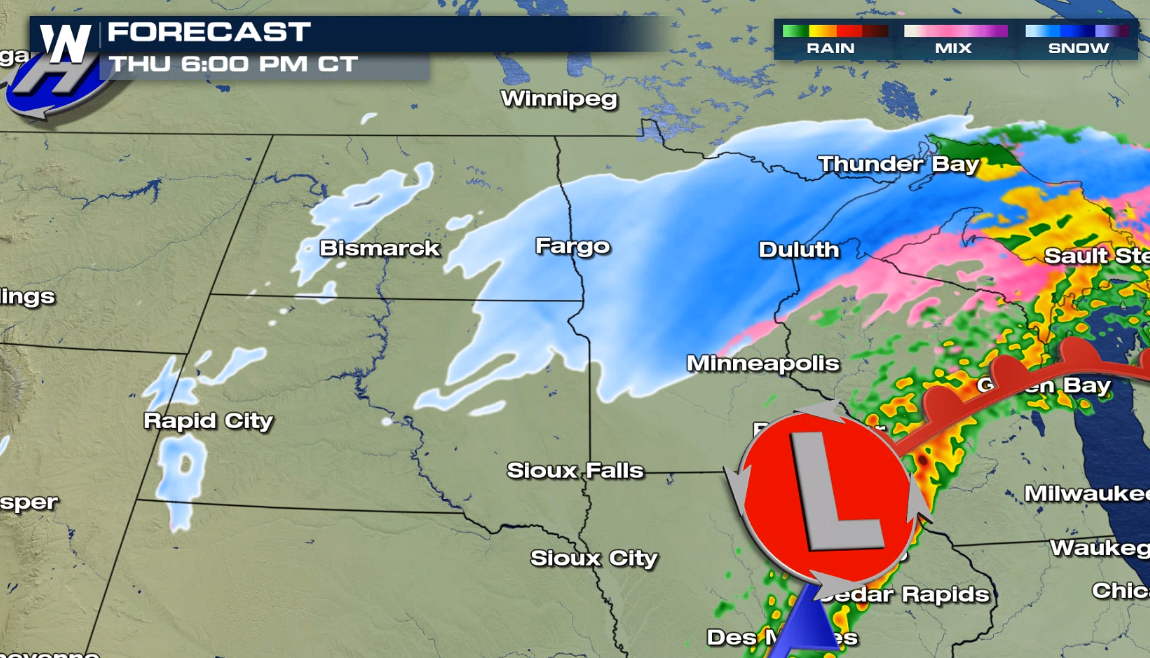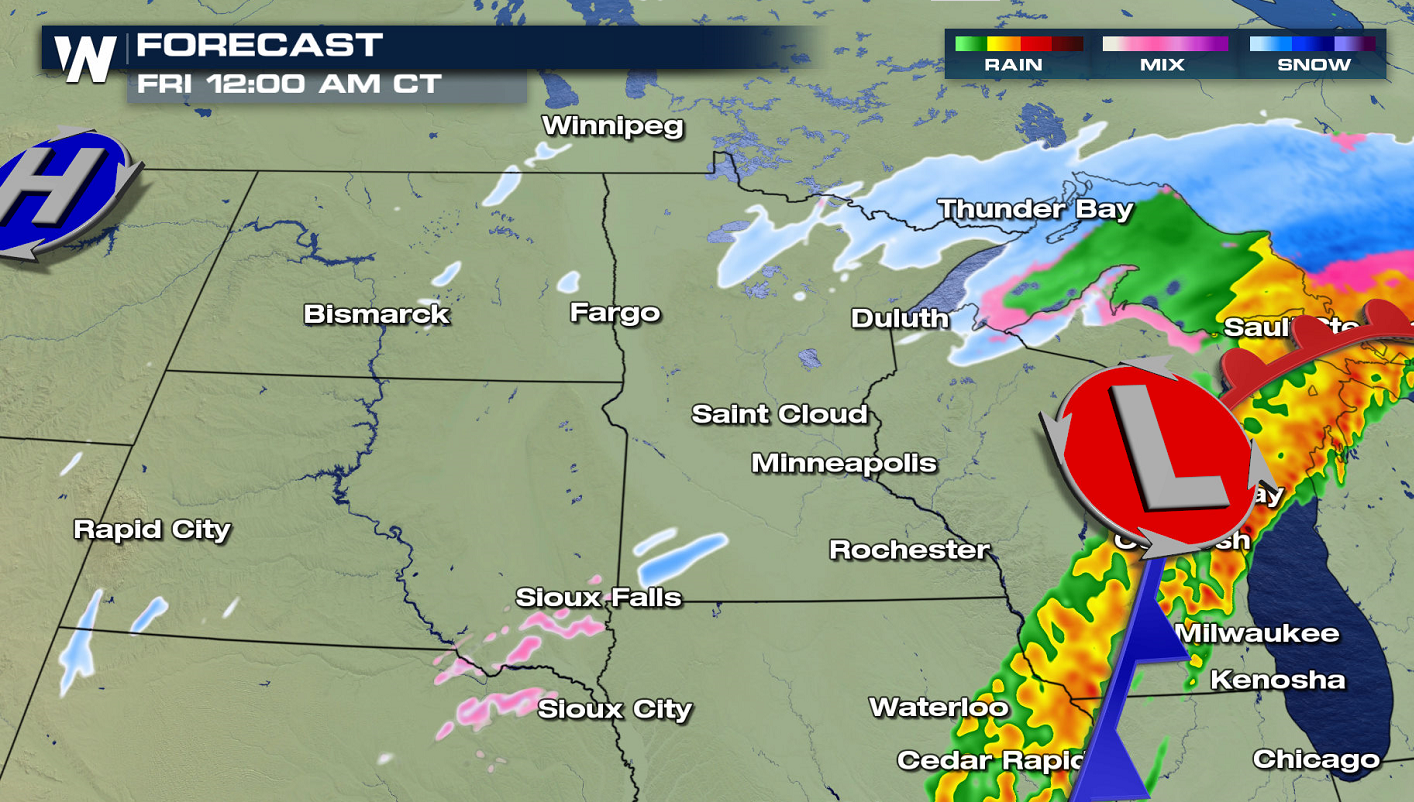 This wave of snow will add to preexisting snow that already fell from previous Alberta clipper systems. The greatest new snow accumulation is expected across central North Dakota and into northwest Minnesota. Keep checking with WeatherNation for all the latest snow updates.