A storm system in the Pacific Ocean has been bringing waves of heavy rain, snow, and
strong winds
to the Northwest. Some areas in Washington and Oregon have already seen 3" of rain, even setting records in places like Seattle-Tacoma.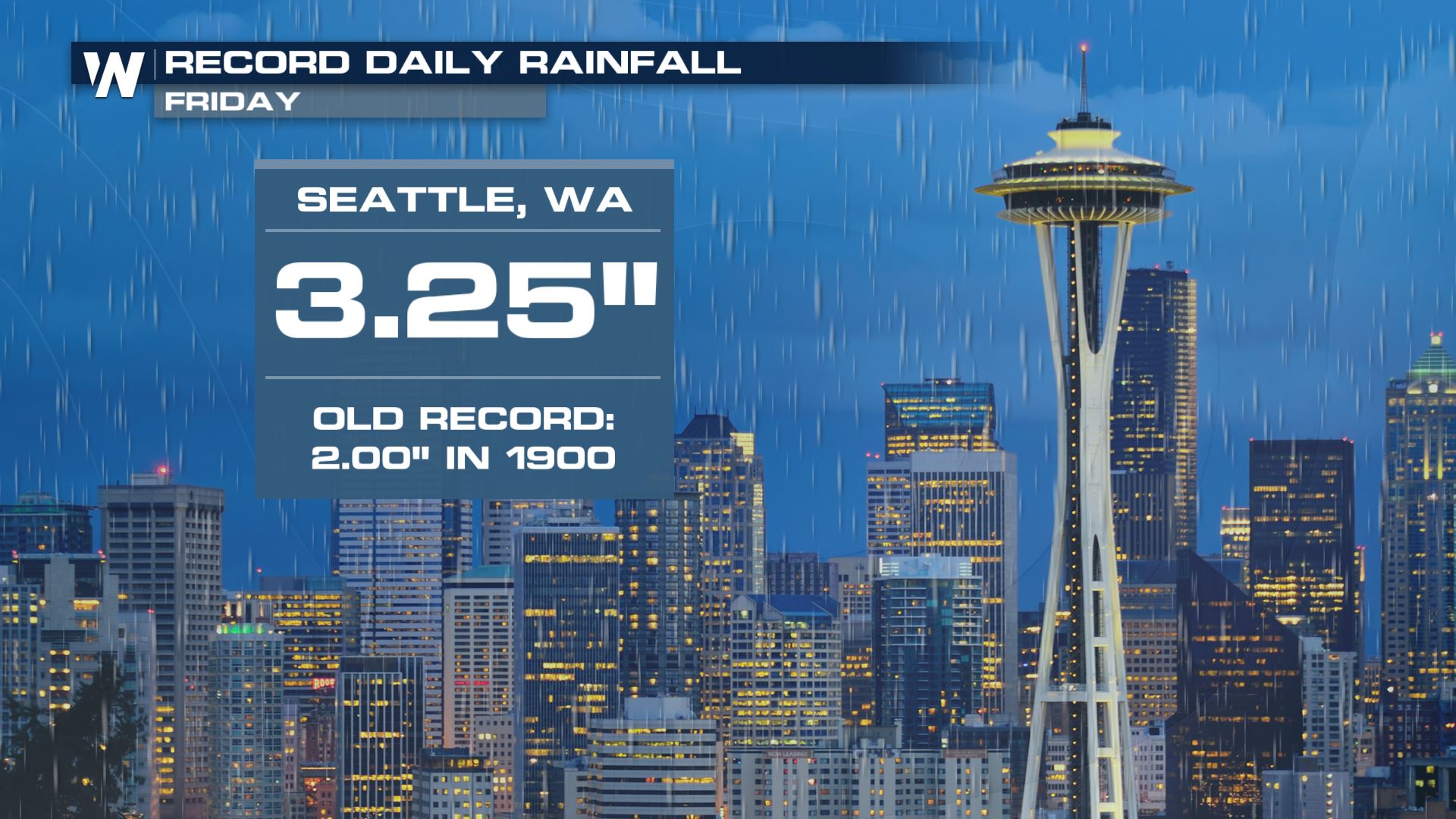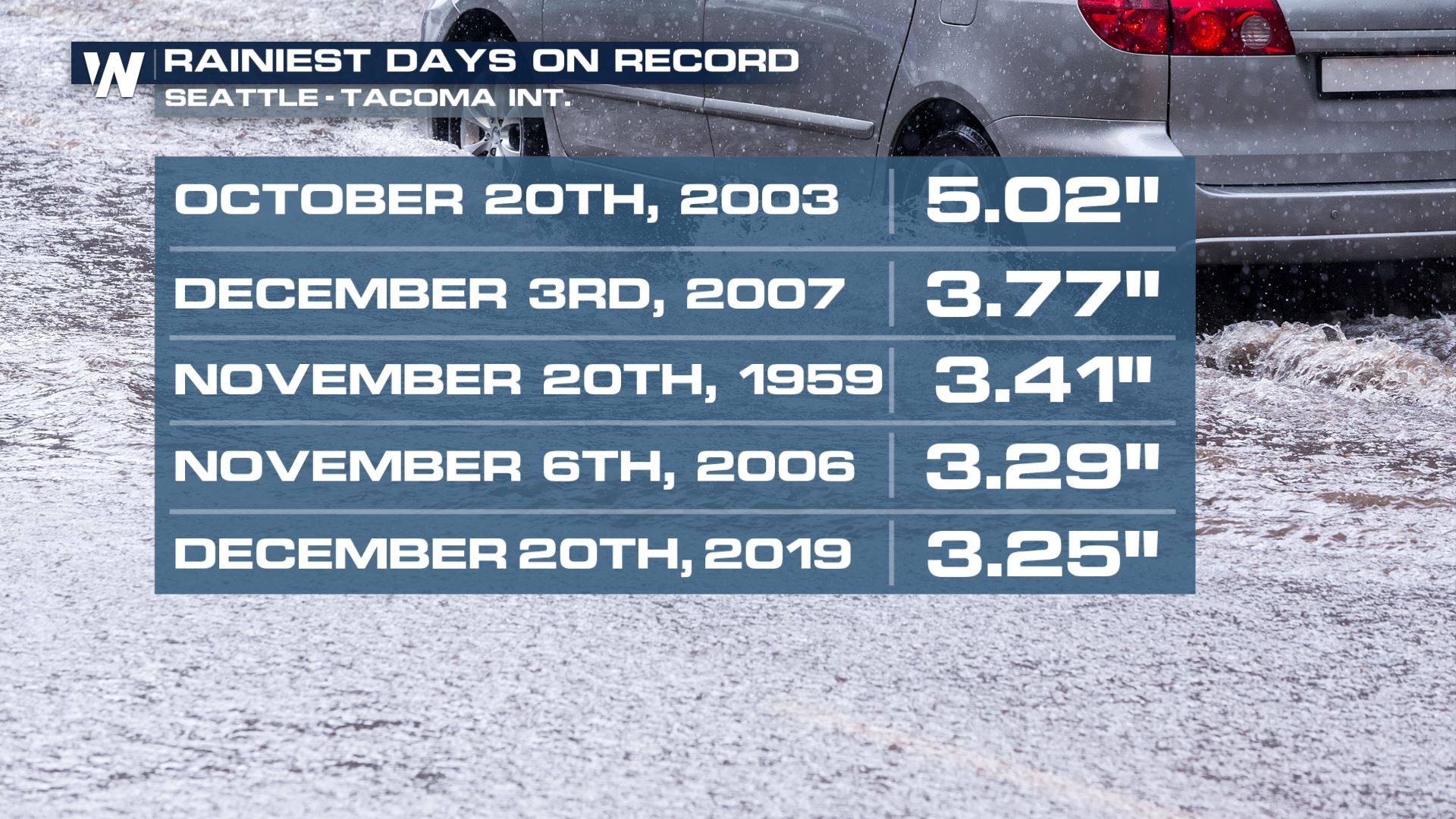 Winter weather alerts have been issued in the higher elevations for heavy snow for Sunday across California.
Strong wind gusts
will create blowing and drifting snow, reducing visibility.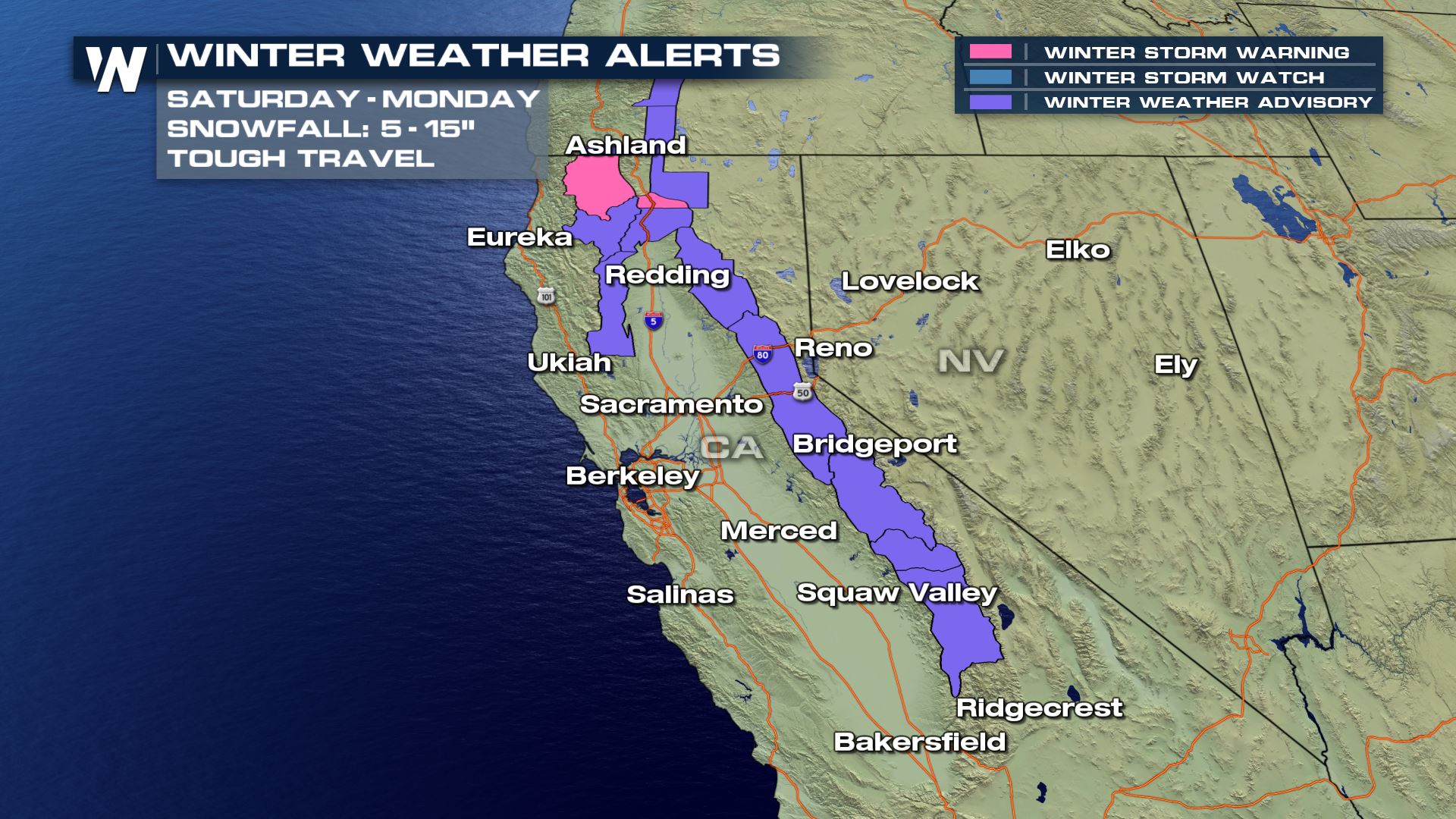 Several feet of snow will accumulate in the mountains. Along the coast and in the valleys, 3" to 6" of rain may fall with some flooding possible.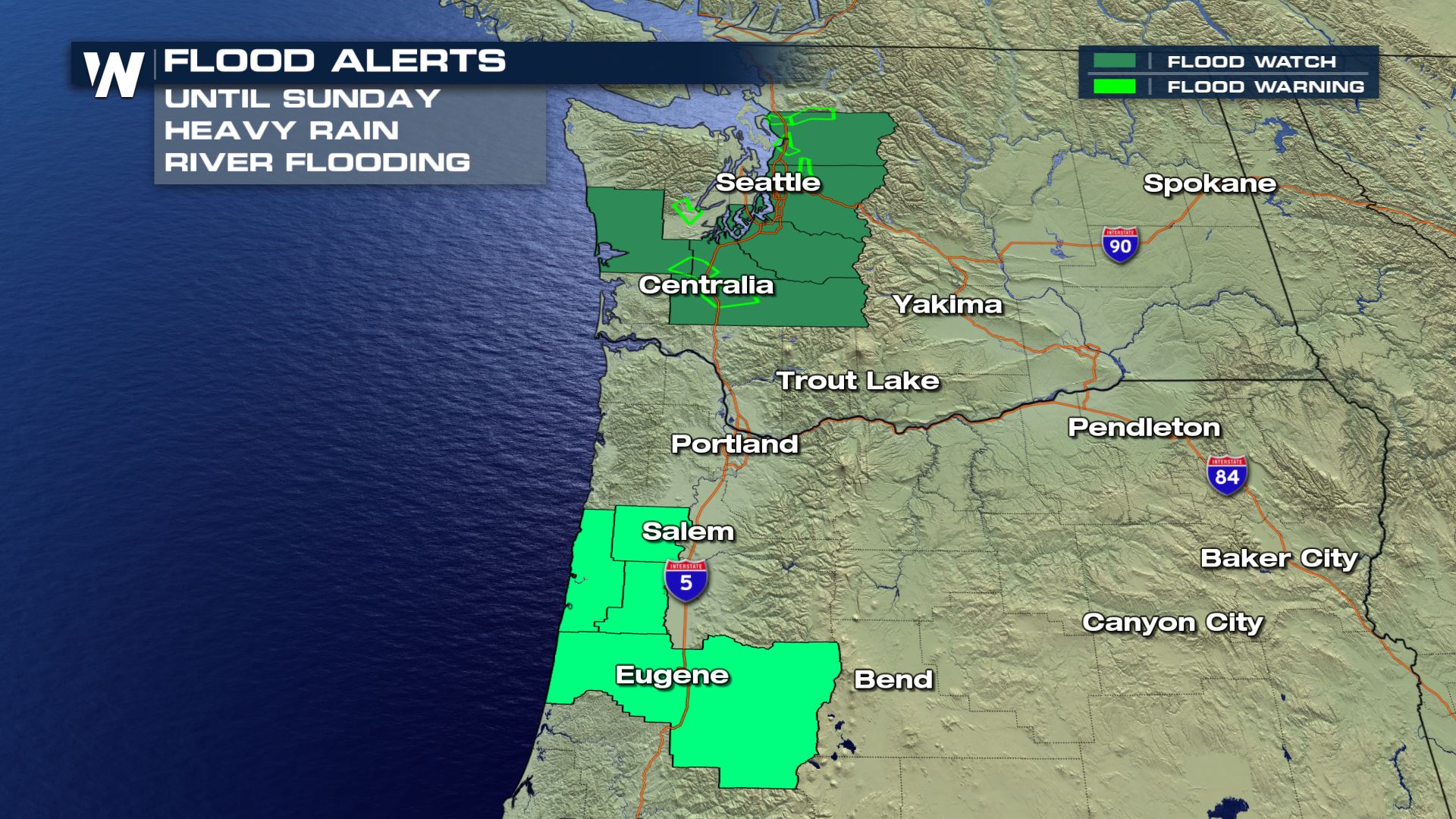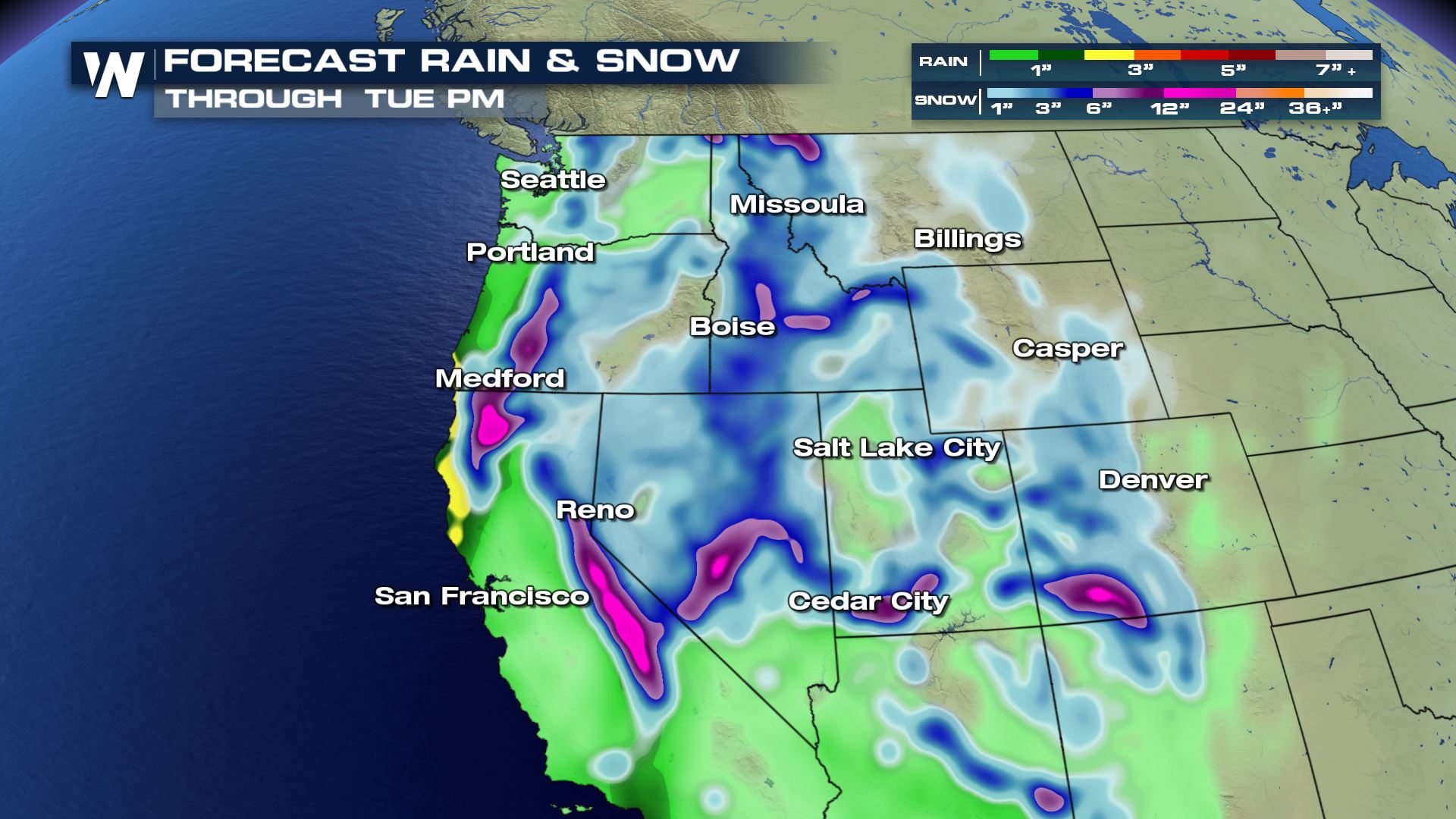 As a slow moving low pressure center moves toward the coast, waves of moisture will push ashore. The first areas of heavy rain and snow will be along a weakening warm front. The second batch of moisture will arrive with a slow moving cold front.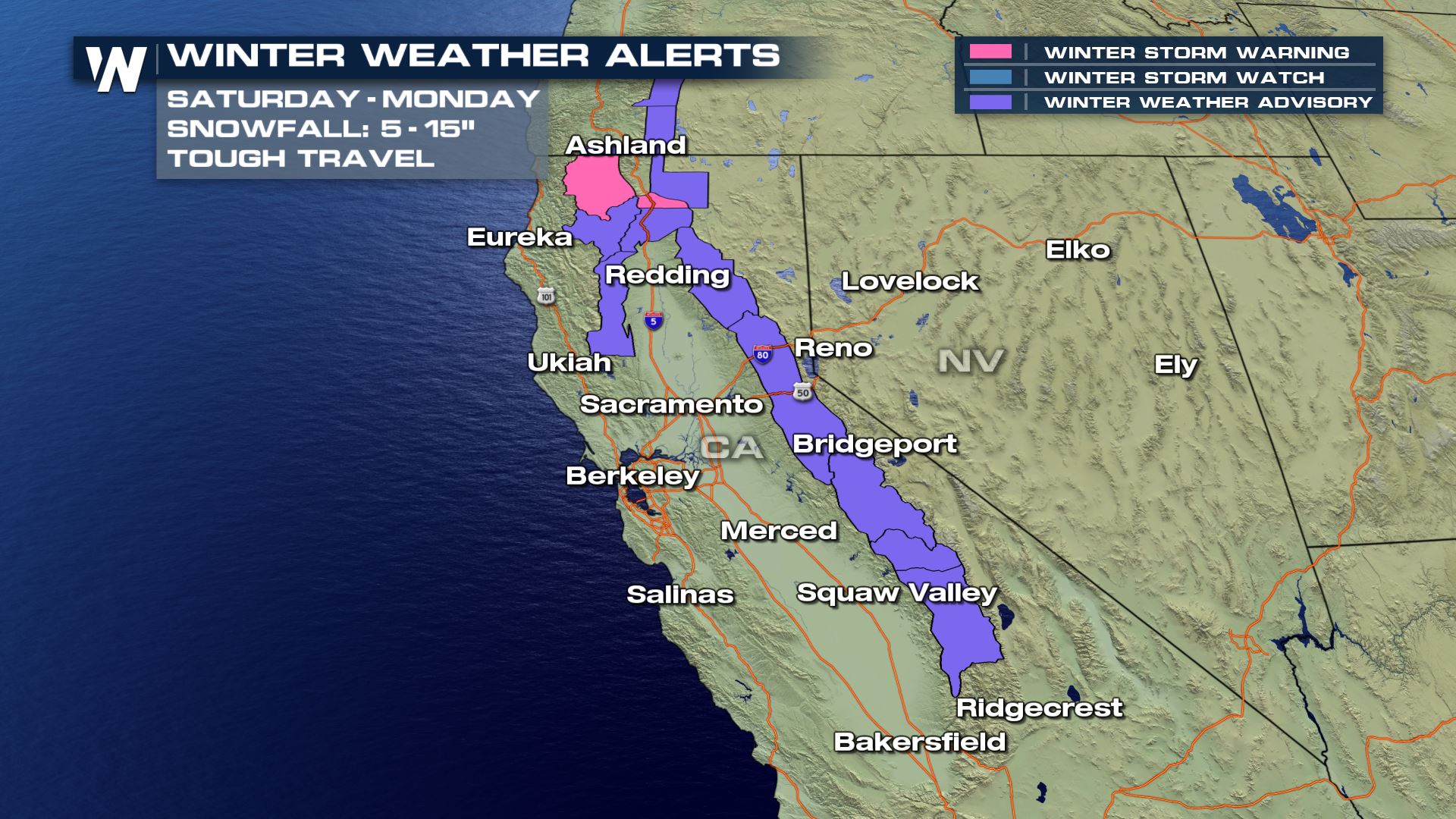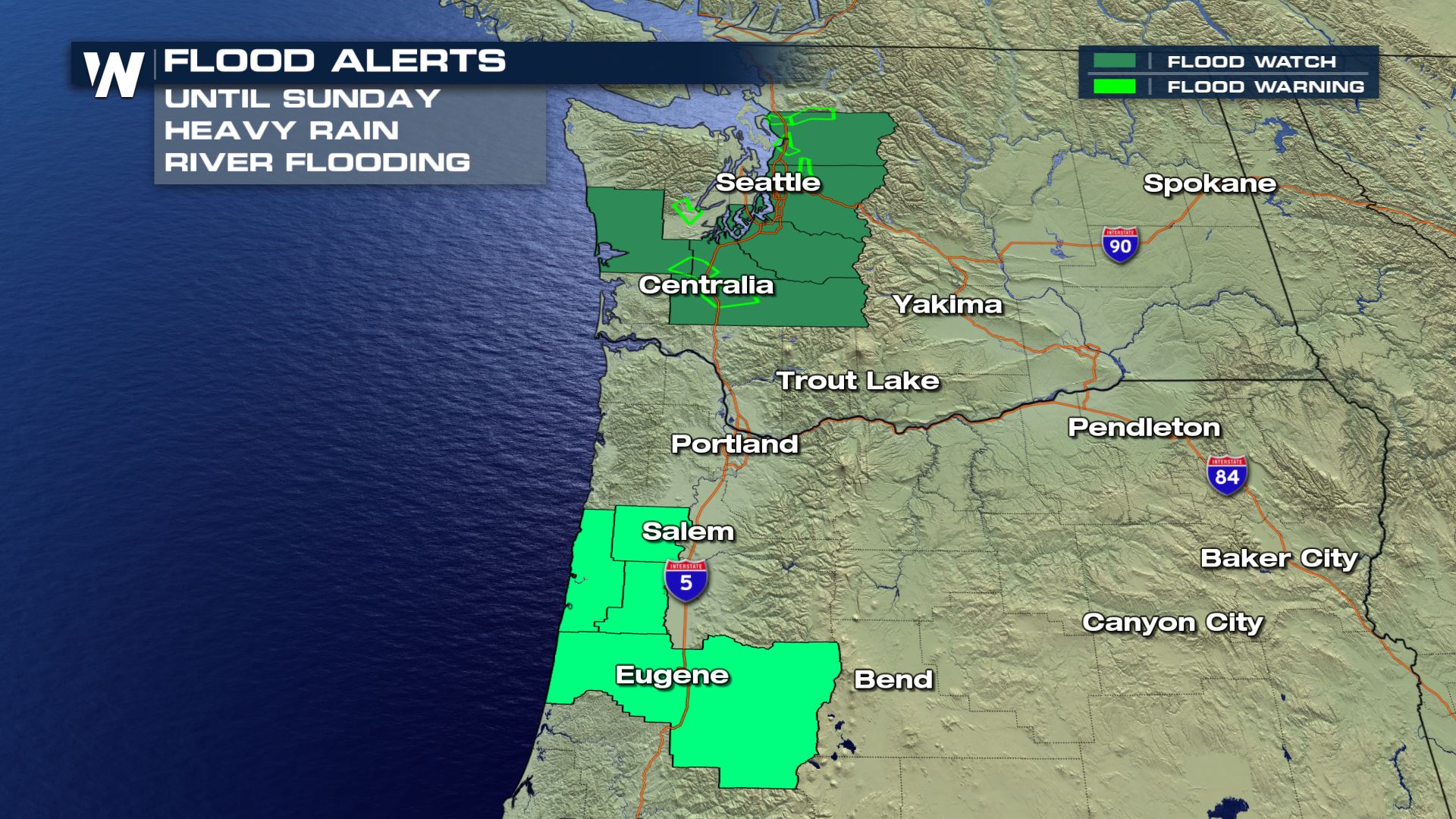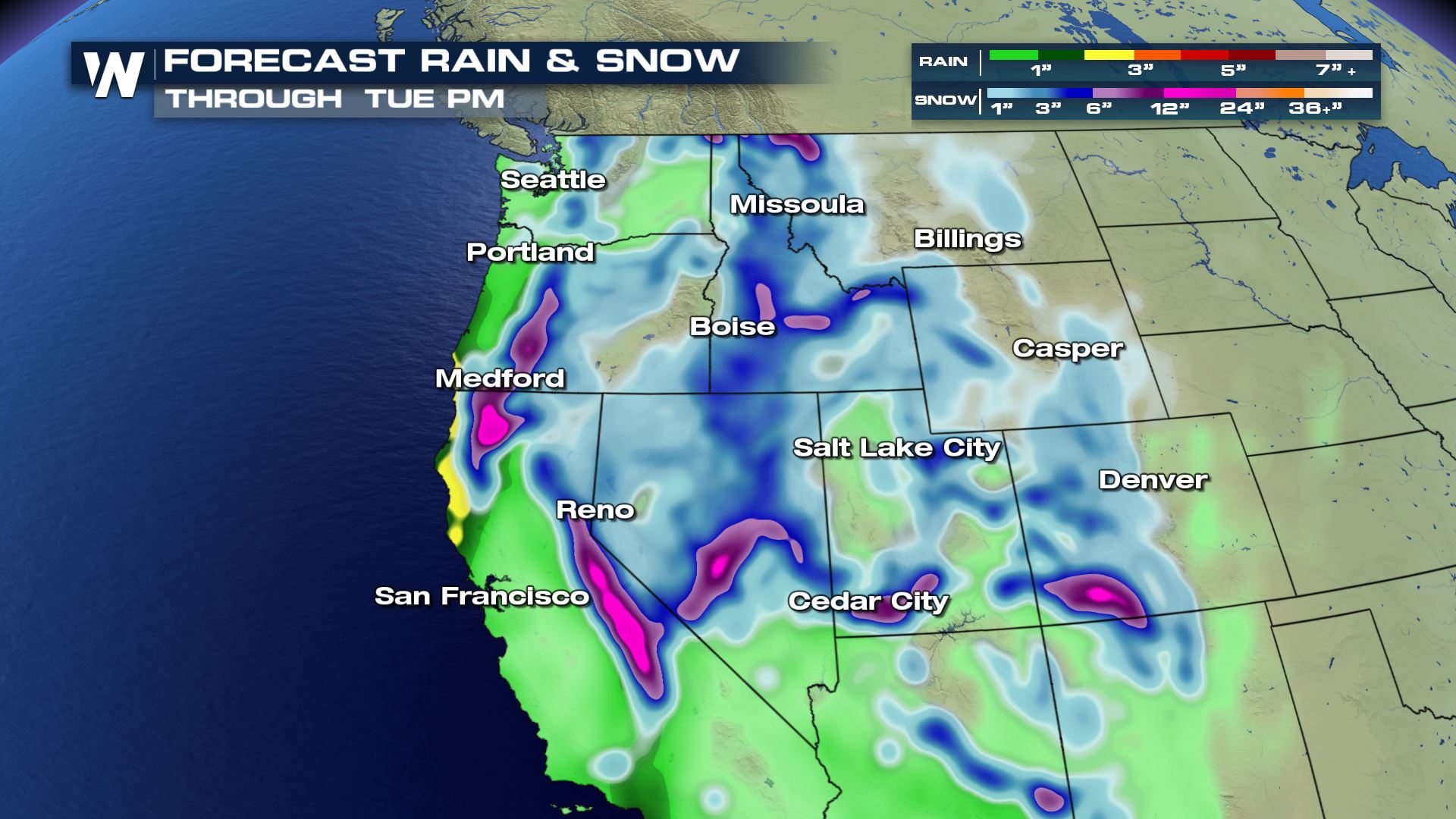 Travel plans could be disrupted on Sunday so plan ahead if you are going to be driving across these areas.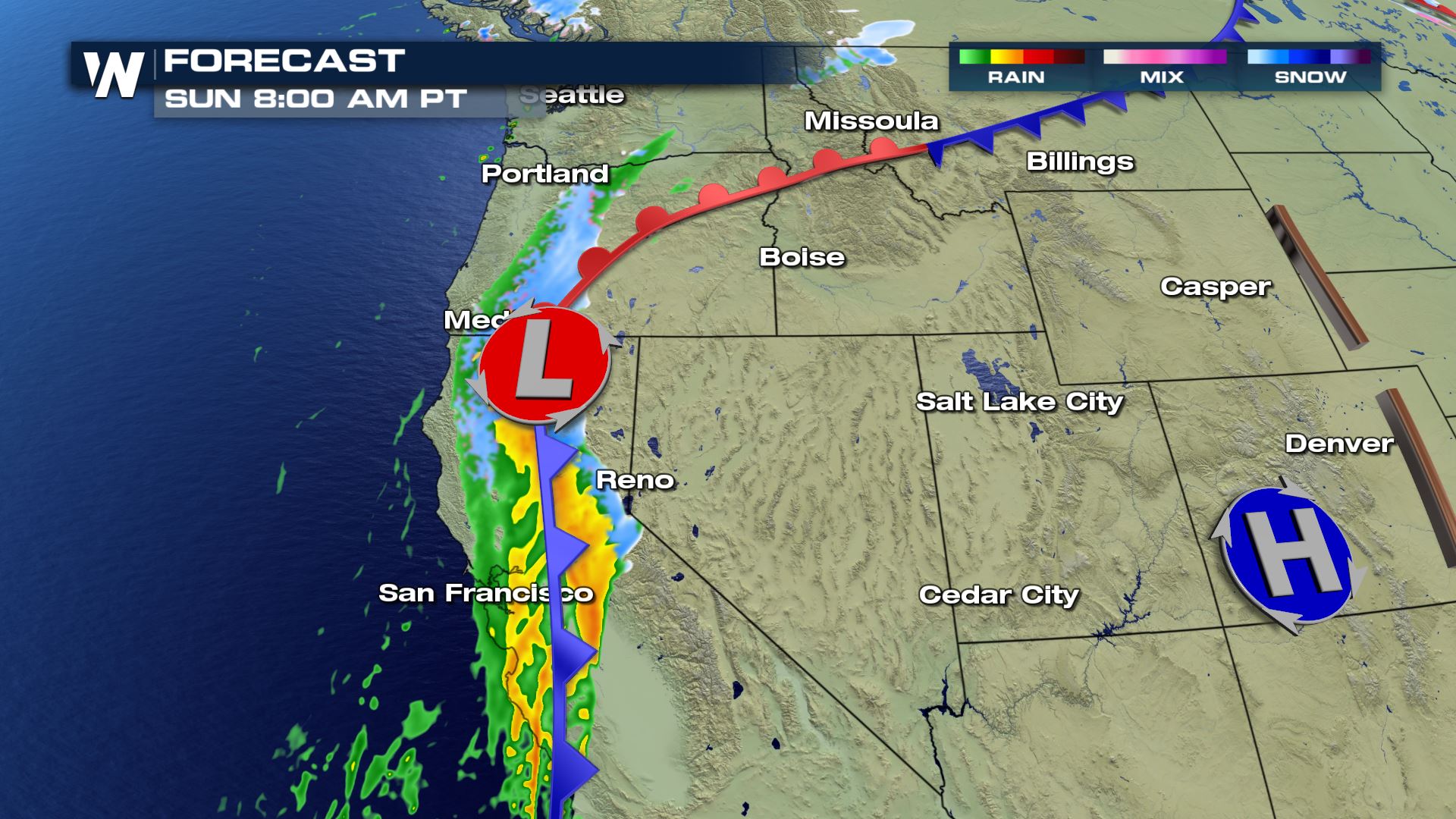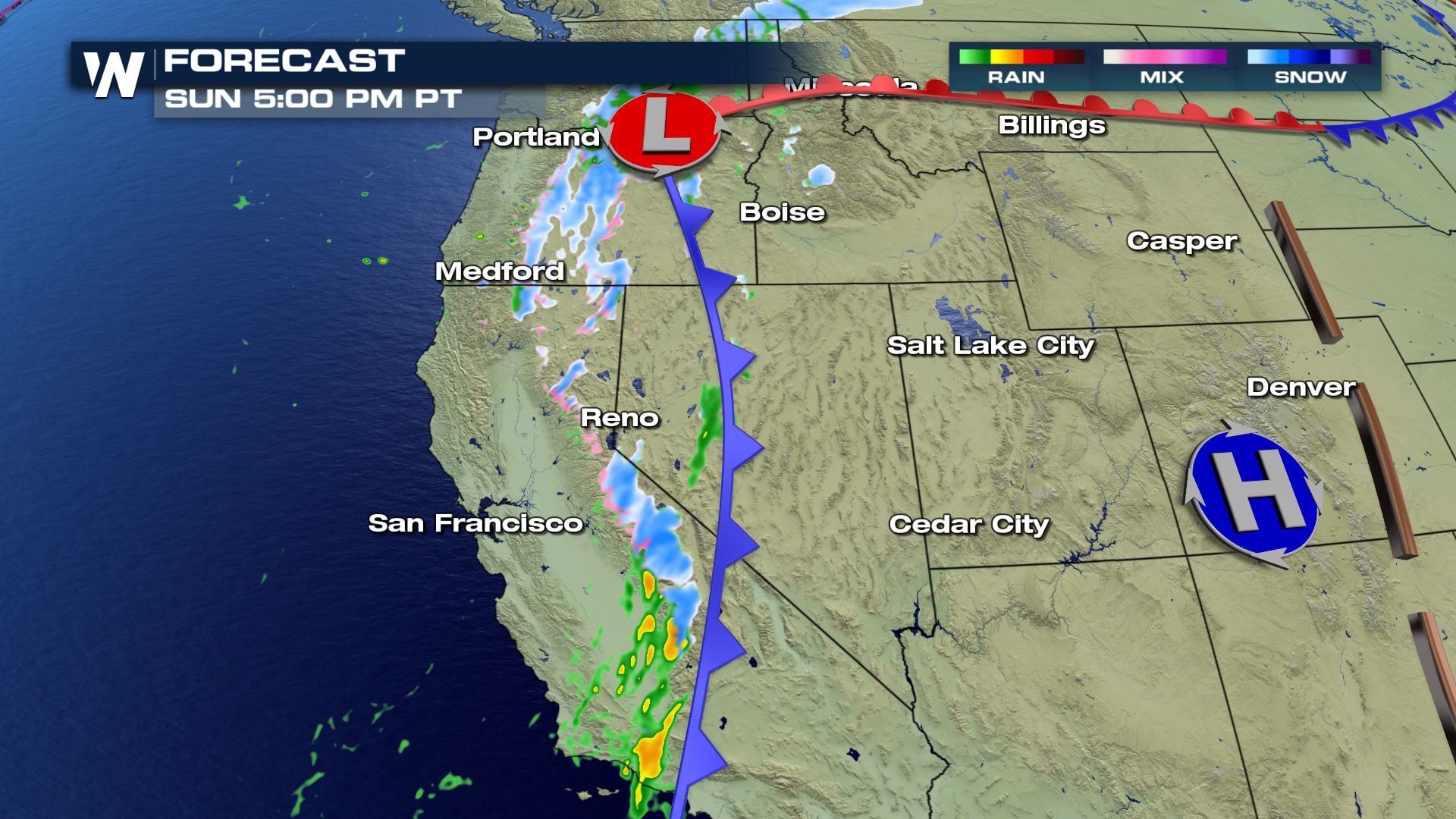 With a persistent flow of high humidity into the Northwest from the Pacific Ocean, heavy precipitation will continue into Christmas Week.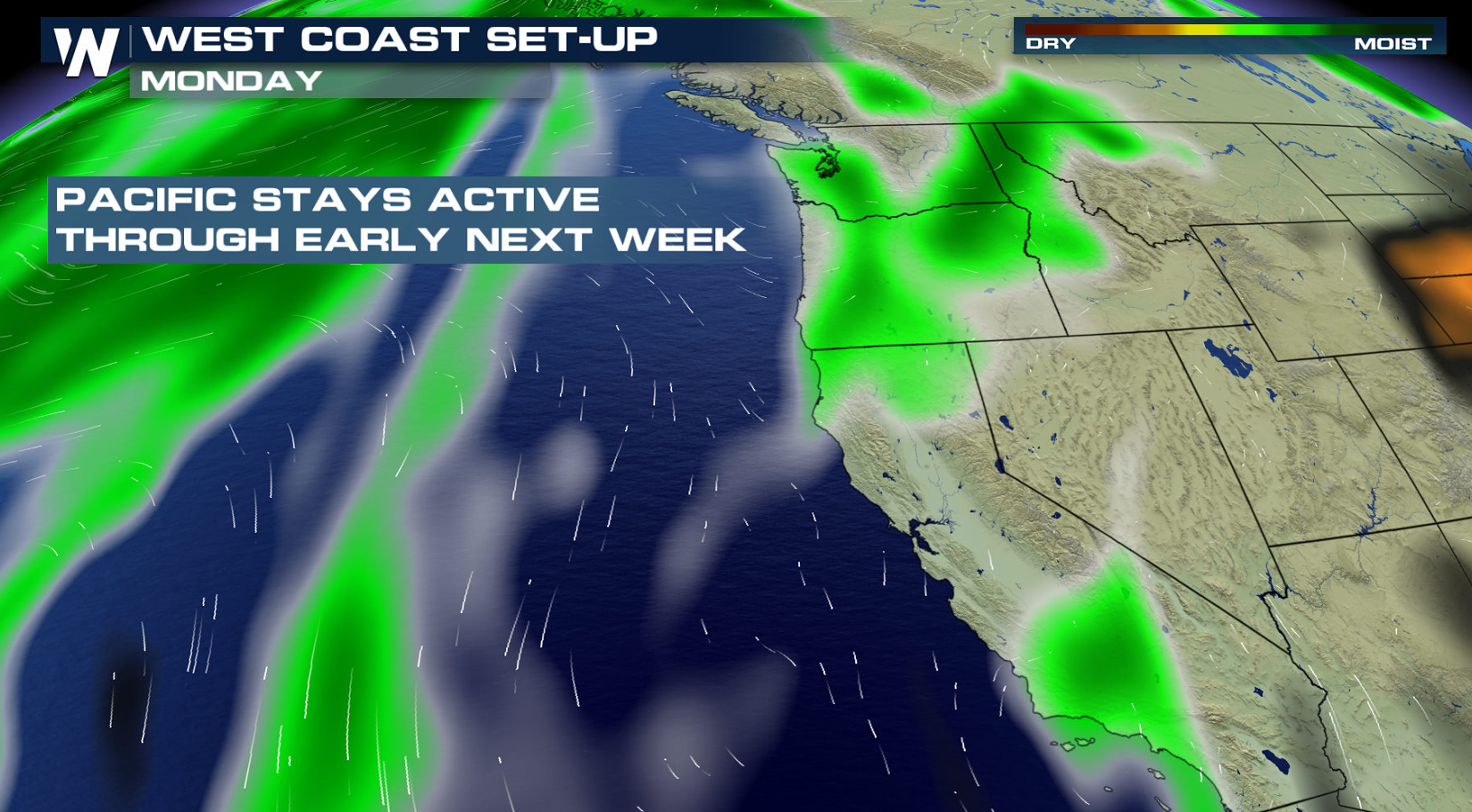 Stay tuned to WeatherNation on-air and online as we update the forecast as each wave moves ashore and into the region.