Upper Midwest System Brings Wind, Rain, and Snow
It was a snowy and cold weekend for much of the northern High Plains and Upper Midwest. That weather system has moved away, but the break will be brief, as the next system is already on the way.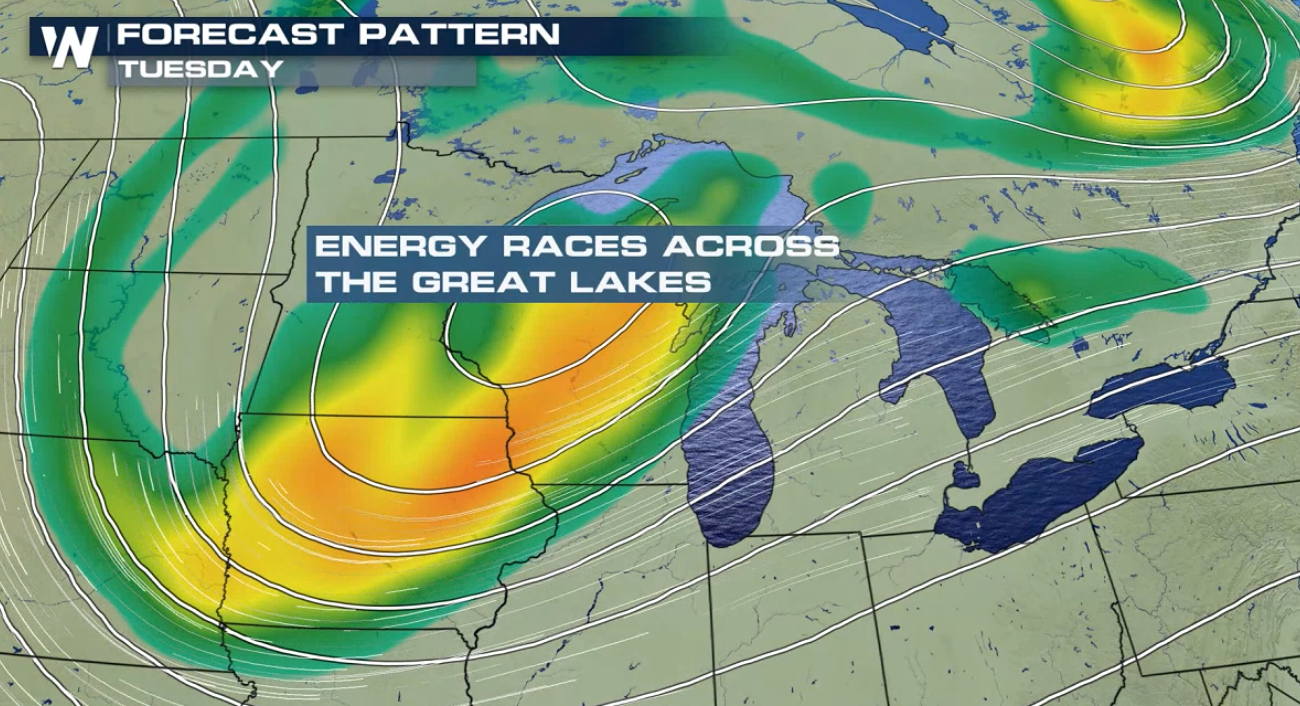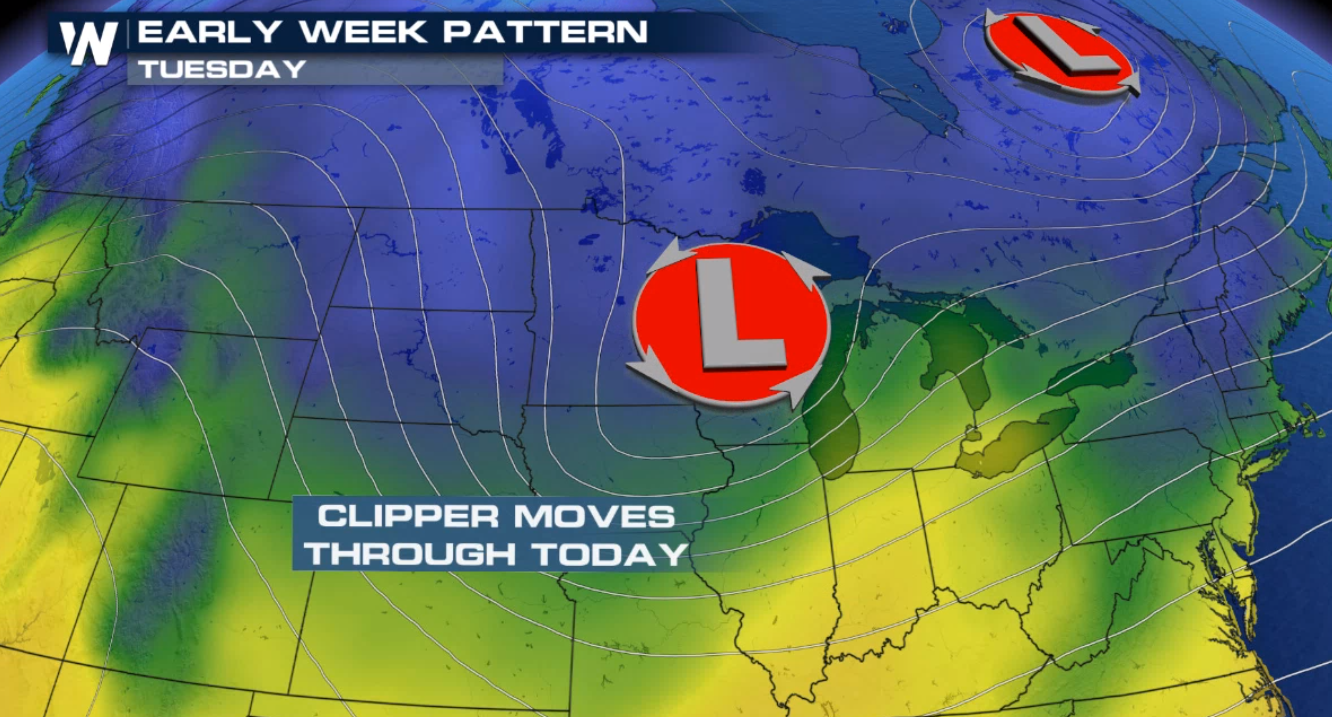 For today (Tuesday), the center of this system dips across the Upper Midwest. It will move quickly through the region. This type of system is known as an Alberta Clipper because it is a fast-moving winter weather system that originates in Canada. No only will spots see a chance for a wintry mix, but gusty winds and cool temperatures will be accompanying this storm as well.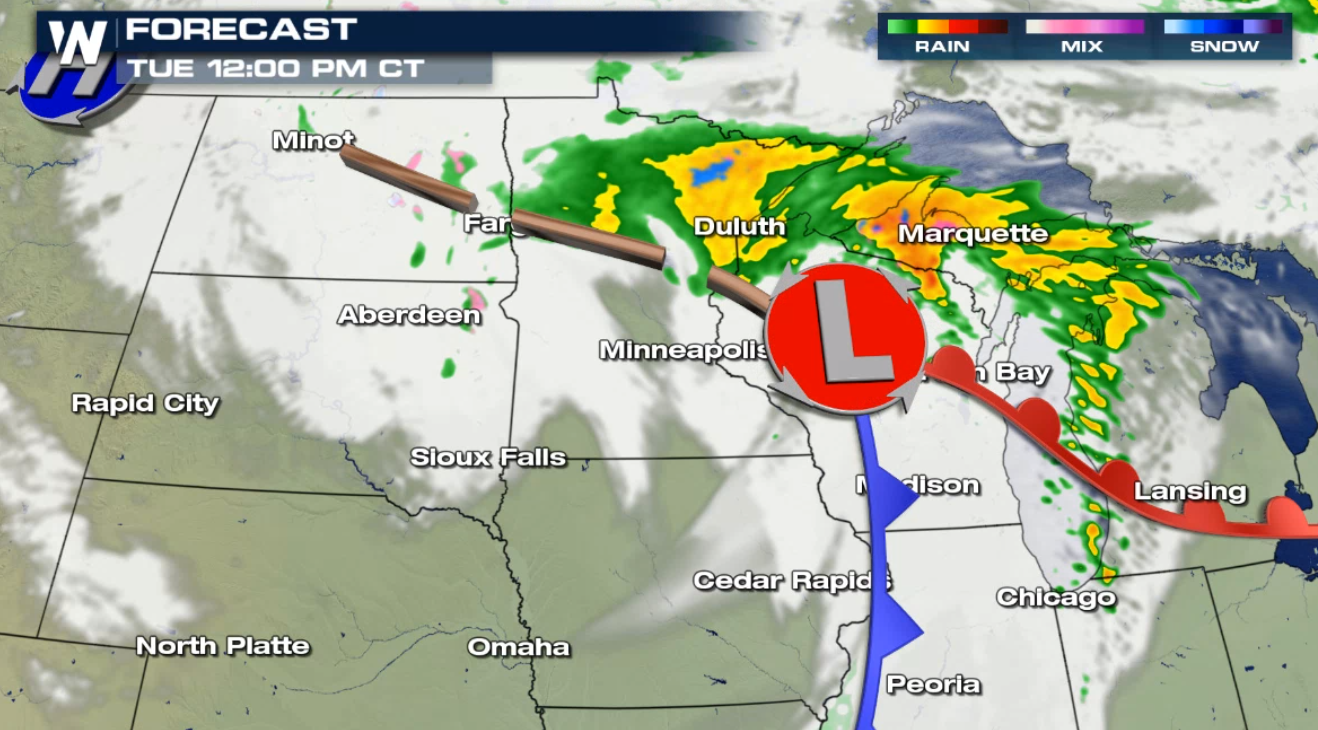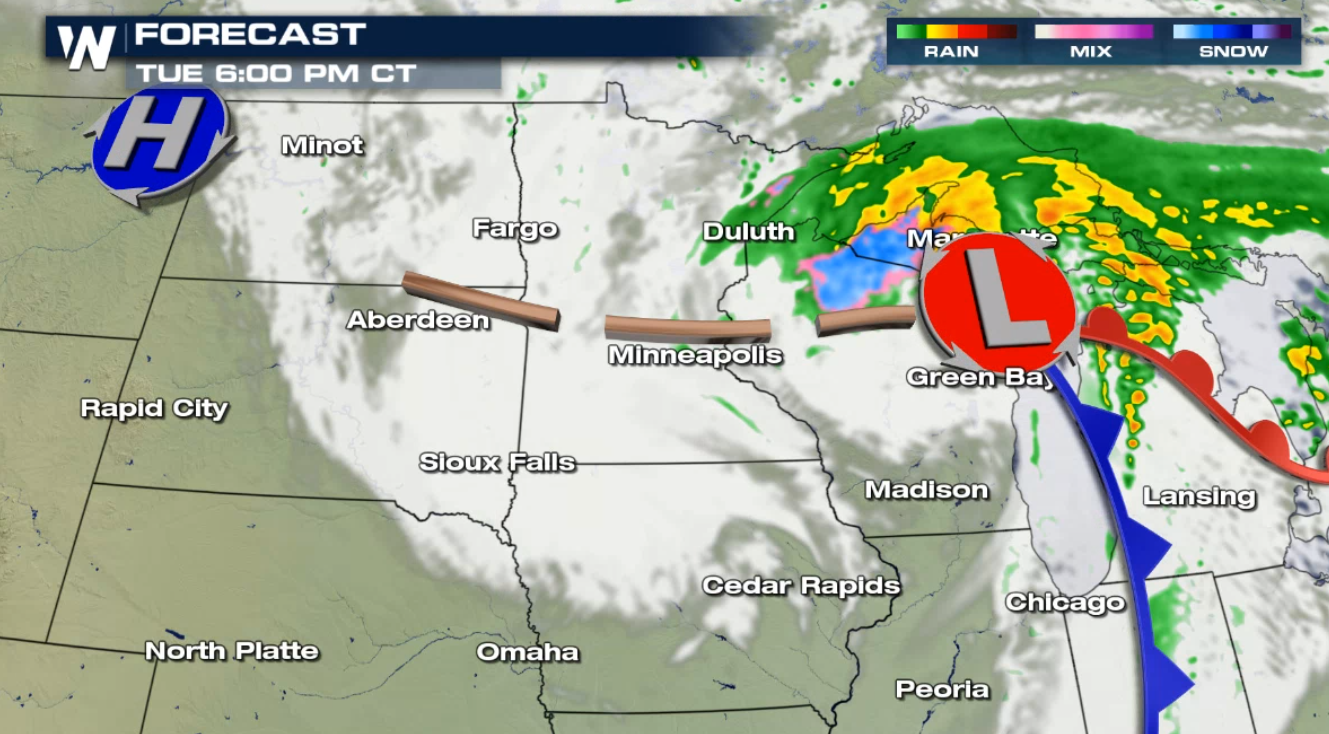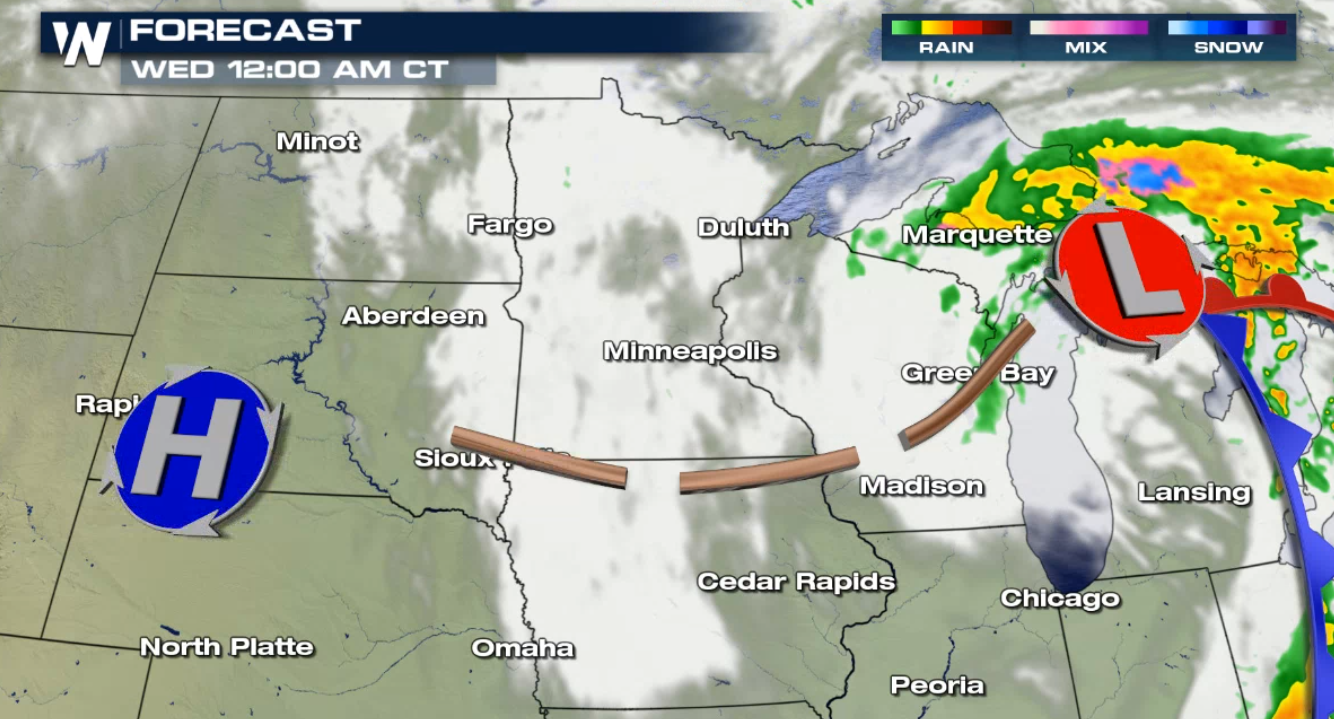 Thankfully, rain and snow totals will not be that impressive with this system. Due to the fast-moving nature of this storm, it won't sit and accumulate in one particular spot for very long. With that said, a few isolated spots could pick up a couple inches of snowfall Tuesday into Wednesday.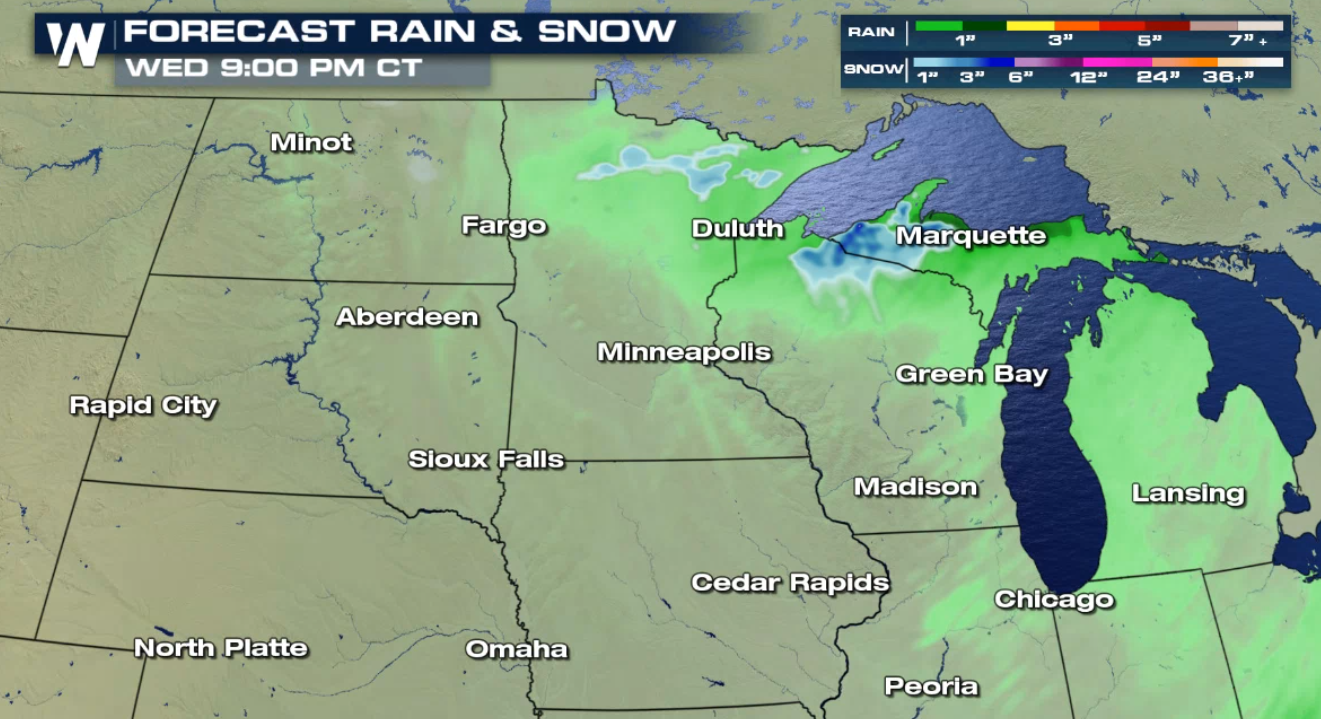 This low-pressure system will also allow cool Canadian air to continue to funnel into the region. This will keep temperatures well-below average through at least midweek.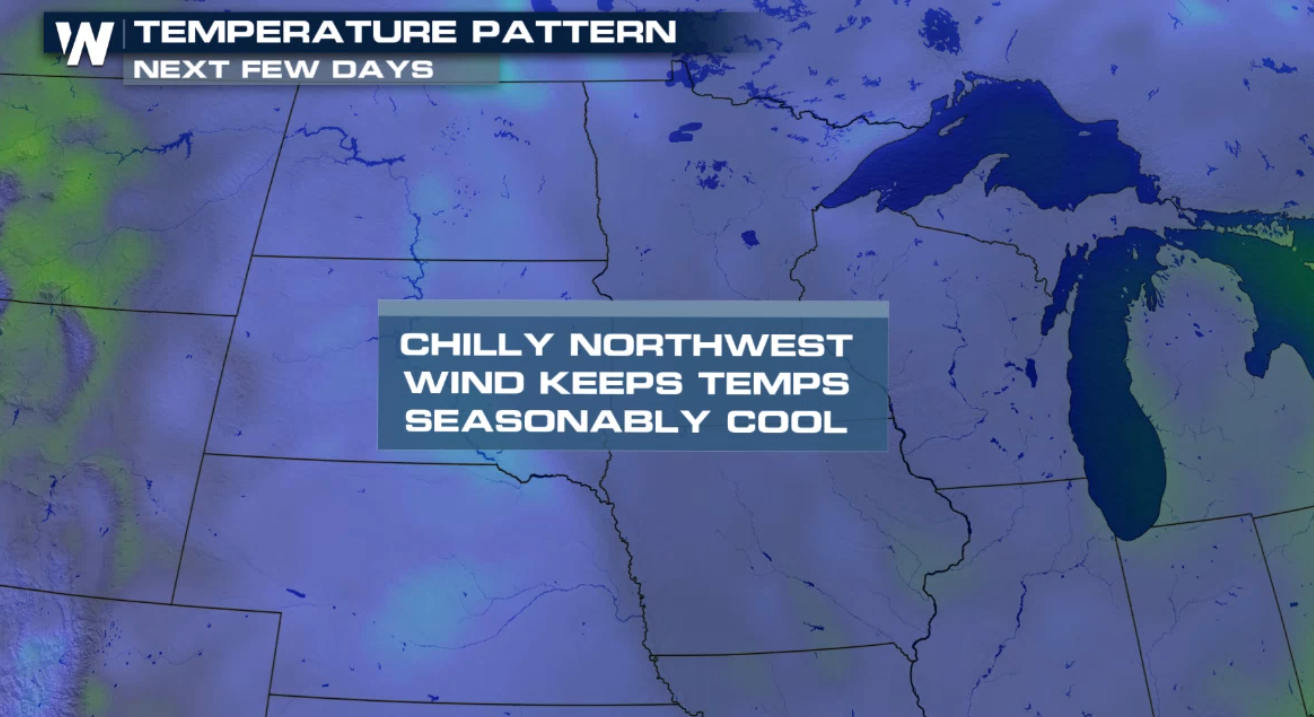 Temperatures will start off in the 30s for most on Tuesday and only climb a few degrees by the afternoon.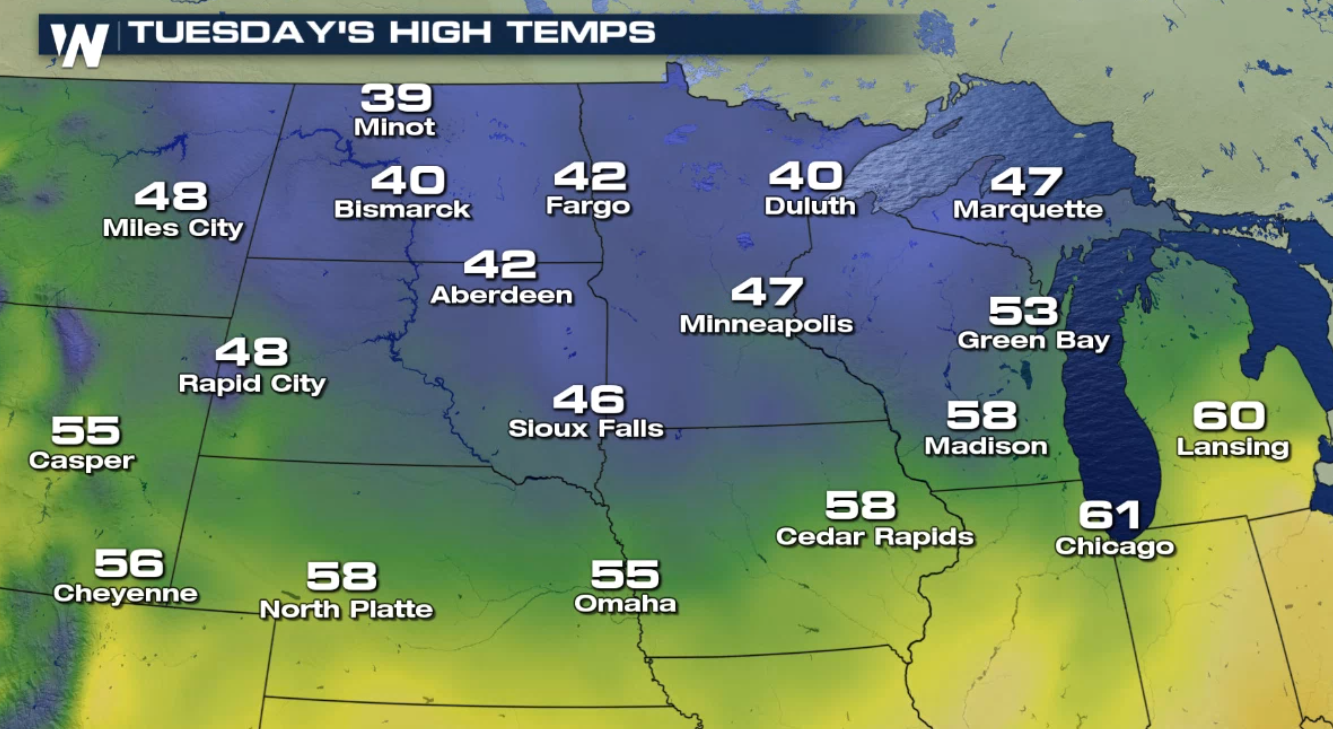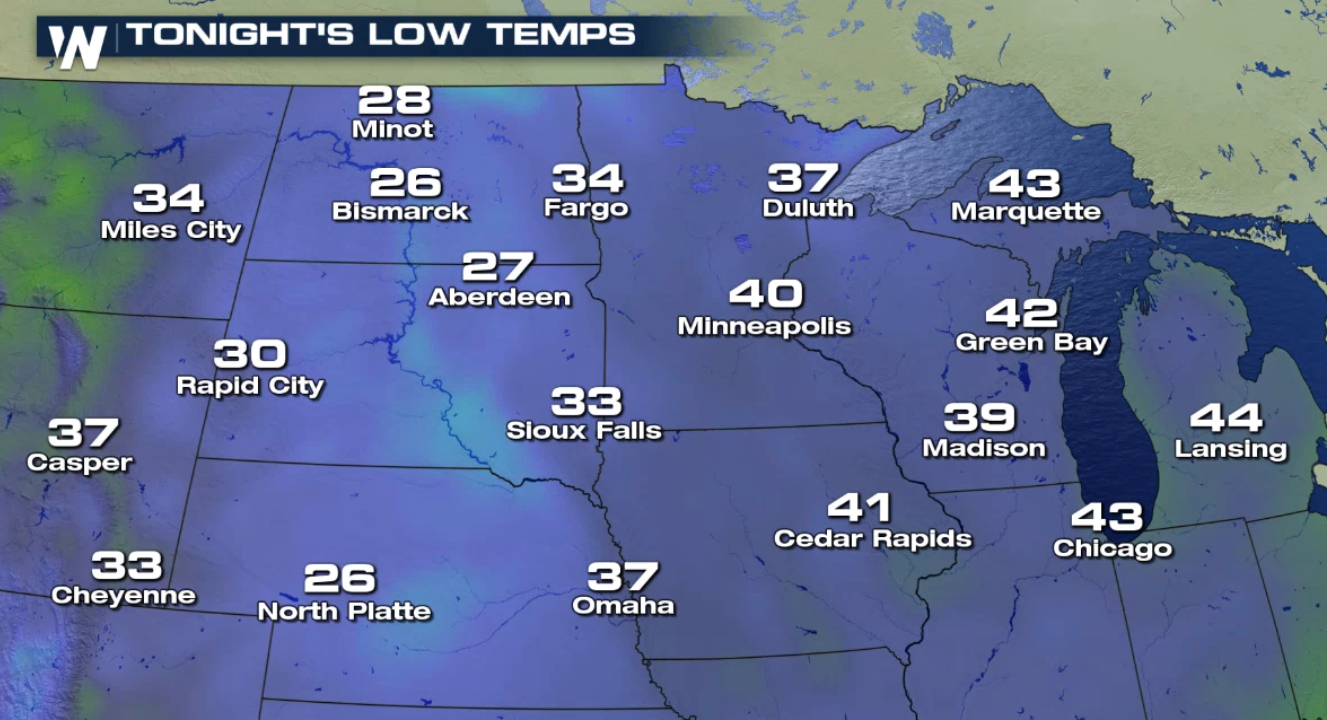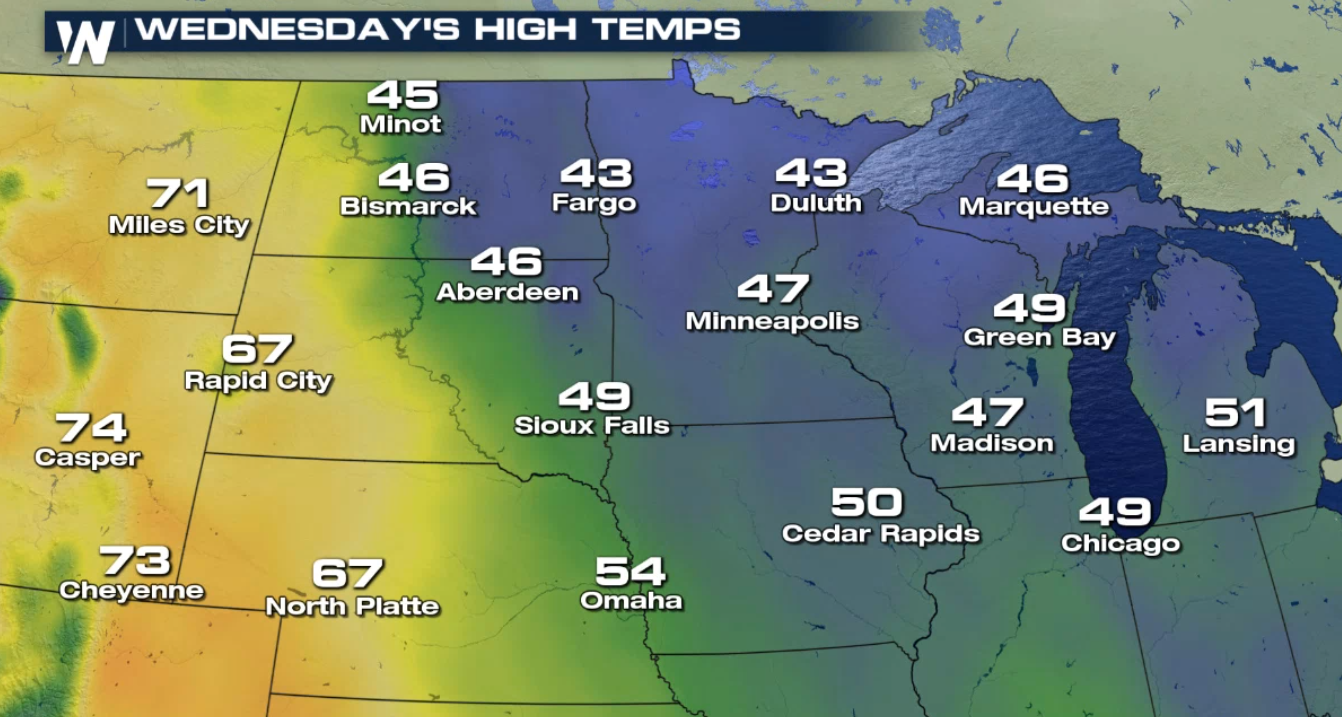 In places like Duluth, temperatures will remain seasonably cool for the next several days. Temperatures look to return to near-average by Friday and next weekend.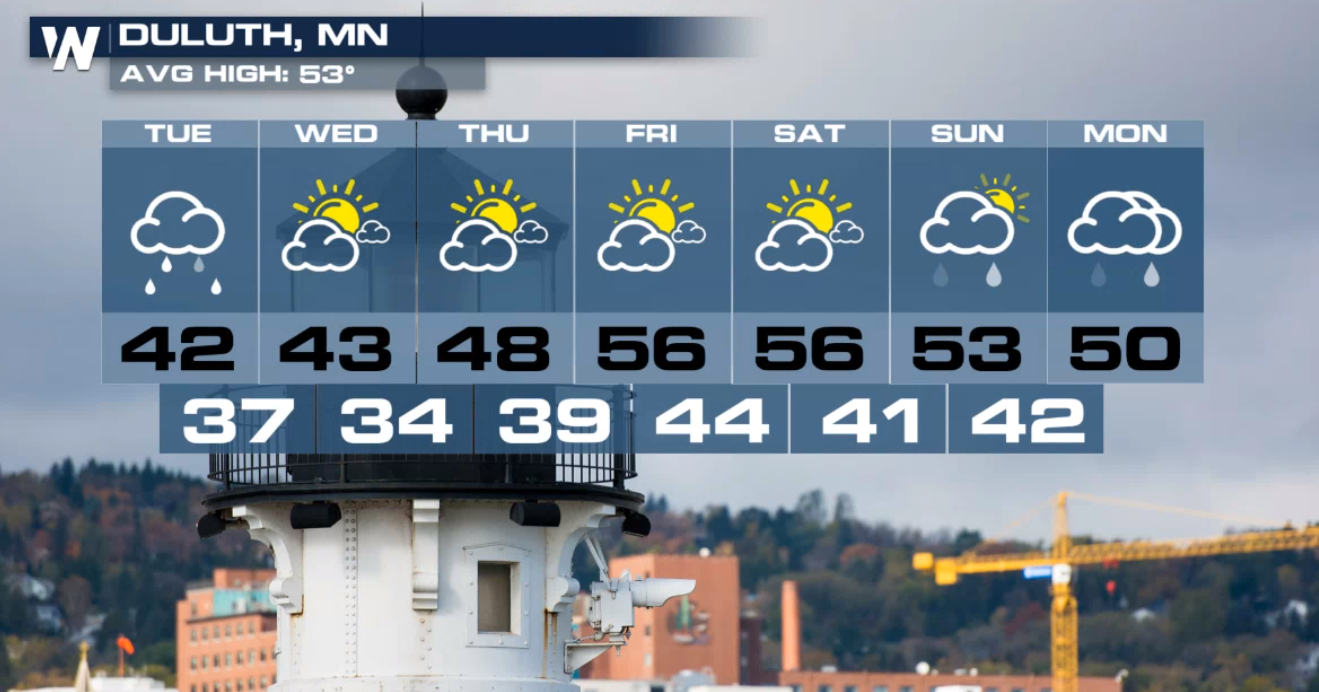 A similar trend is in store for Fargo. After several days in the 40s, 50s and sunshine will take over for the later part of the week.