March 2020 was earth's second-warmest March on record, the
National Oceanic and Atmospheric Administration (NOAA) confirmed this week
. According to a combined analysis of both land and ocean temperatures, NOAA found that most parts of the earth were considerably above average in 2020. Temperatures were slightly over two degrees Fahrenheit (2.09 degrees) above March 2020's global temperature finished behind only March 2016, also according to NOAA.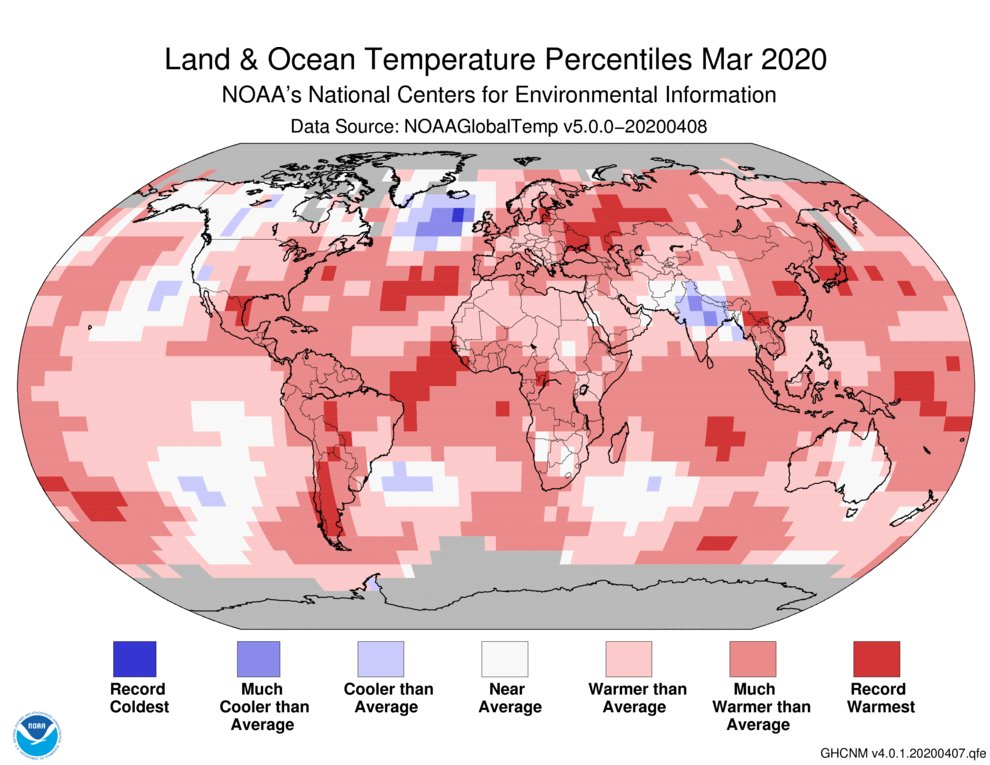 Eastern Europe, eastern Asia and South America were the warmest spots compared to average, according to the NOAA analysis. The northern Atlantic Ocean, India and the Himalaya Mountains and western Canada and the United States were the earth's relative cool spots in March. NOAA also said in its release that this was the 44th consecutive warmer-than-average March (when compared with 20th century averages) and the 423rd consecutive month with temperatures above 20th century averages. For the United States, March 2020 was the 10th-warmest March on record. It was the state of Florida's warmest March on record, according to NOAA. NOAA also outlined some other climate observations from March 2020: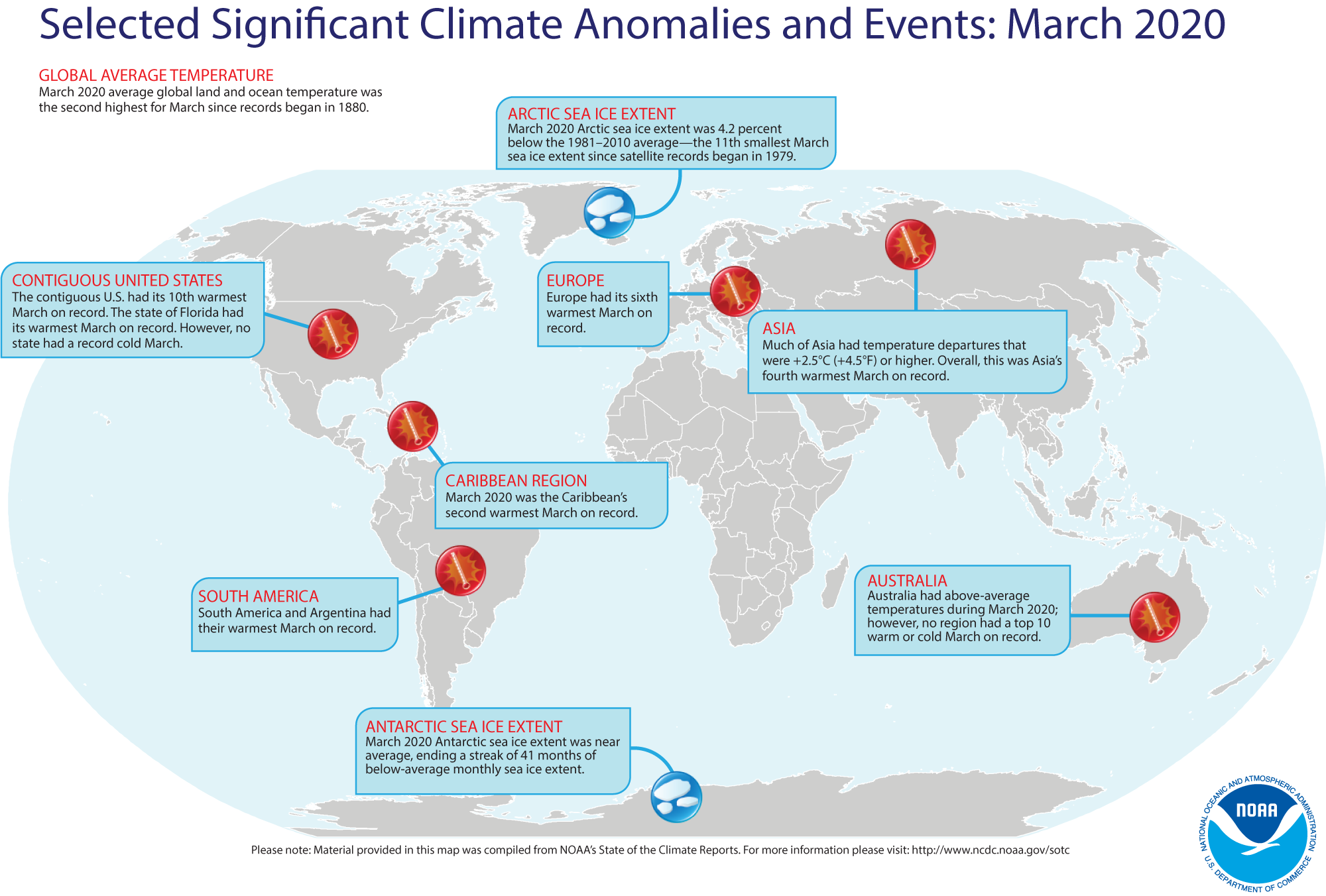 From a broader perspective, January through March was the second-warmest start to a calendar year on record, as well. NOAA records date back 141 years. Stay with WeatherNation for the latest.