[
GOES-R satellite ABI install in Lockheed Martin clean room before launch. From NOAA
] [
NASA
] NASA and NOAA have appointed a board to
investigate an instrument anomaly
aboard the Geostationary Operational Environmental Satellite (GOES) 17 weather satellite currently in orbit. During postlaunch testing of the satellite's
Advanced Baseline Imager (ABI) instrument
, it was discovered that the instrument's infrared detectors cannot be maintained at their required operating temperatures under certain seasonal and orbital conditions, resulting in a loss of approximately three percent of the instrument's availability over the course of a year. This loss exceeds a key design requirement.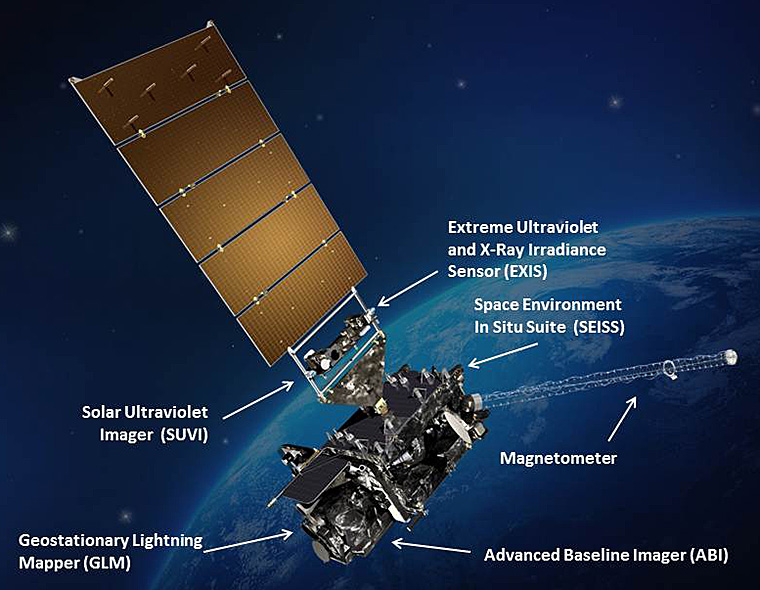 [
GOES-R satellite showing instruments with Earth in the background. Credits: NASA
] NASA and NOAA senior leadership have determined the need to convene the mishap investigation board, which will work to determine the root or proximate cause of the anomaly and identify actions to prevent occurrences on future satellites. The board will begin its work as soon as possible. David McGowan, chief engineer at NASA's Langley Research Center, will chair the five-member board. The other four members are:
Dr. Joel Lachter, human factors investigator, NASA's Ames Research Center
Rich Slywczak, safety officer, NASA's Glenn Research Center
Hank Rotter, NASA Engineering and Safety Center technical fellow for active thermal systems, NASA's Johnson Space Center
Julie Grantier, senior technical lead for systems engineering, NASA's Glenn Research Center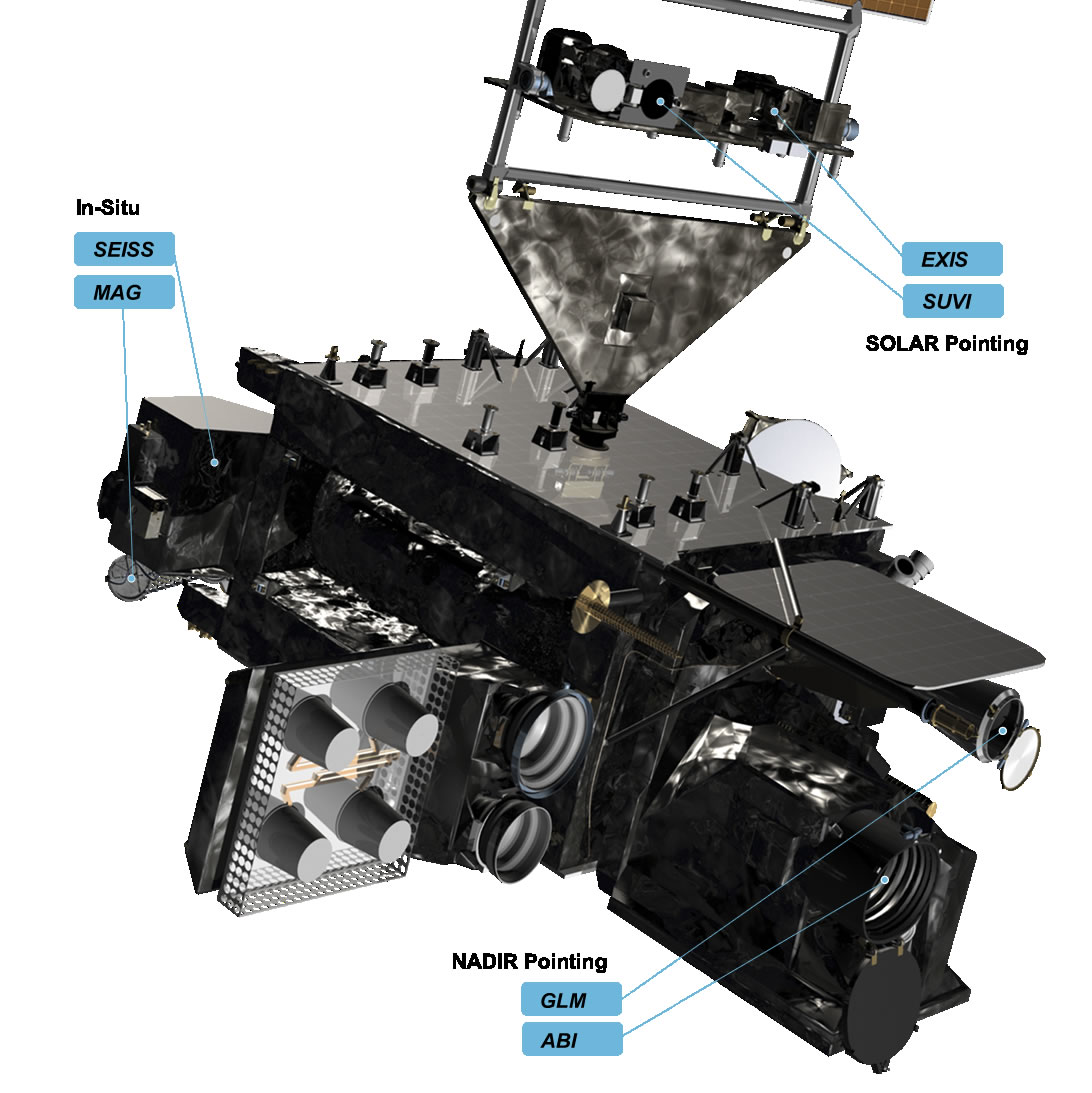 [
close-up of GOES-R instruments
] GOES-17 is one of several next-generation weather satellites in the GOES-R series, including GOES-16, which currently serves as the operational geostationary weather satellite over the U.S. East coast. Later this year, GOES-17 will become operational as the GOES West satellite. Two additional satellites, GOES-T and GOES-U, are currently in development. The advanced instrument technology used on these satellites is contributing to more timely and accurate weather forecasts and warnings.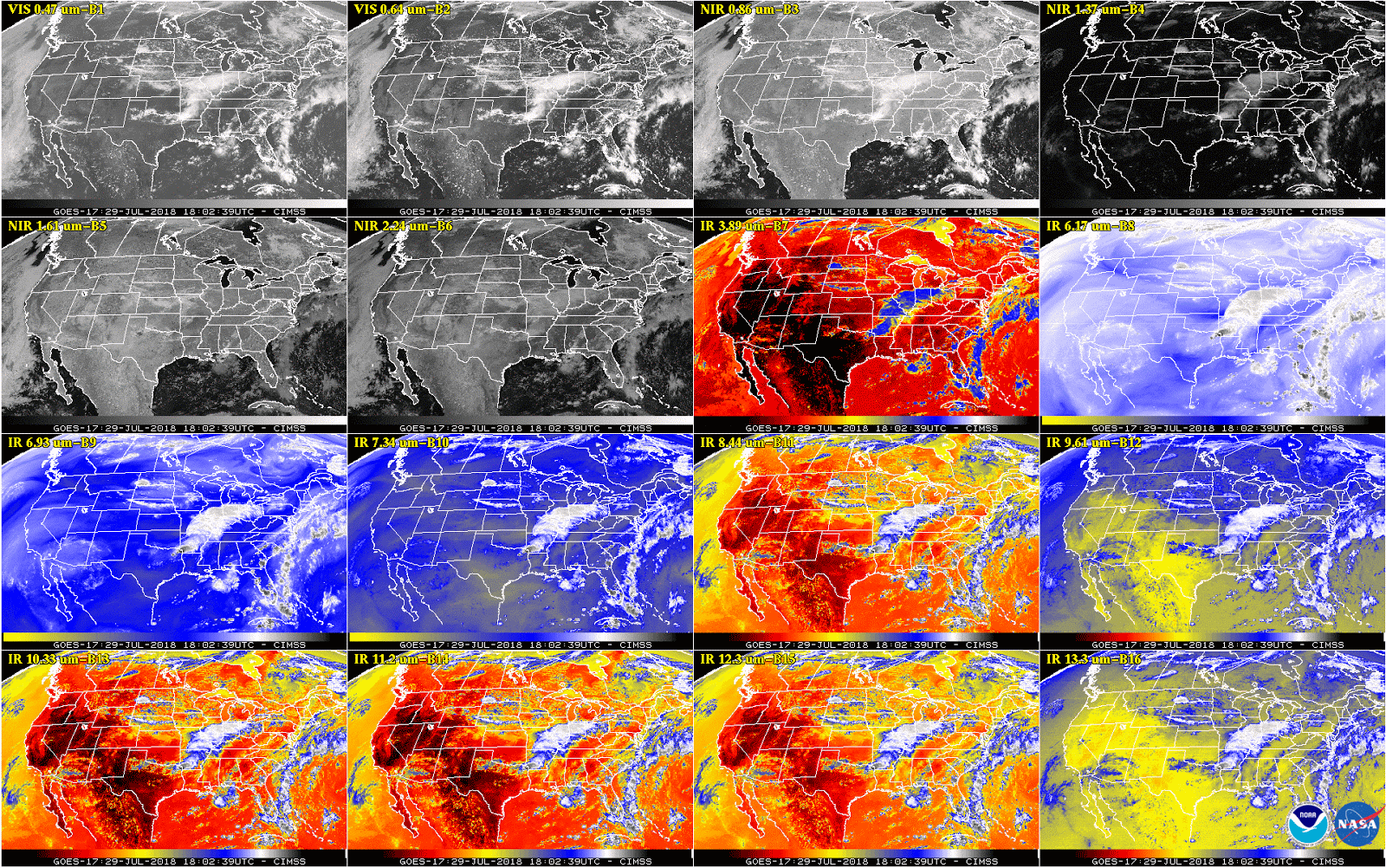 [
This 16-panel image shows a snapshot of the continental U.S. and surrounding oceans from each of the Advanced Baseline Imager channels on July 29. This imagery was captured between the instrument's "cool" and "warm" season, when all 16 channels are available 24 hours per day. During the instrument's "warm" seasons, varied data outages are expected for 9 of the channels during nighttime hours. The ABI's increased channels provide three times more spectral information than the previous GOES imager. Credit: NOAA/NASA
] The
GOES-R Series program
is a collaborative effort between NOAA, NASA and industry partners. NOAA manages the GOES-R Series program through an integrated NOAA/NASA office at NASA's Goddard Space Flight Center in Greenbelt, Maryland. NASA also oversees the acquisition of the spacecraft, instruments and launch vehicles. Mission operations are performed by NOAA at the NOAA Satellite Operations Facility in Suitland, Maryland. Edited for WeatherNation by Meteorologist Mace Michaels