Snowy and cold? Or rainy and mild? It's time to dive into this year's winter outlook. The
National Oceanic and Atmospheric Administration, or NOAA, released its outlook for what we can expect this winter.
"With La Niña well established and expected to persist through the upcoming 2020 winter season, we anticipate the typical, cooler, wetter North, and warmer, drier South, as the most likely outcome of winter weather that the U.S. will experience this year," said Mike Halpert, deputy director of NOAA's Climate Prediction Center. https://youtu.be/sc1IZTGqfuY This year, NOAA forecasts cooler than average temperatures in the northern U.S… including the northern Plains and far northwest. The east coast is predicted to be warmer than average… as is most of the south.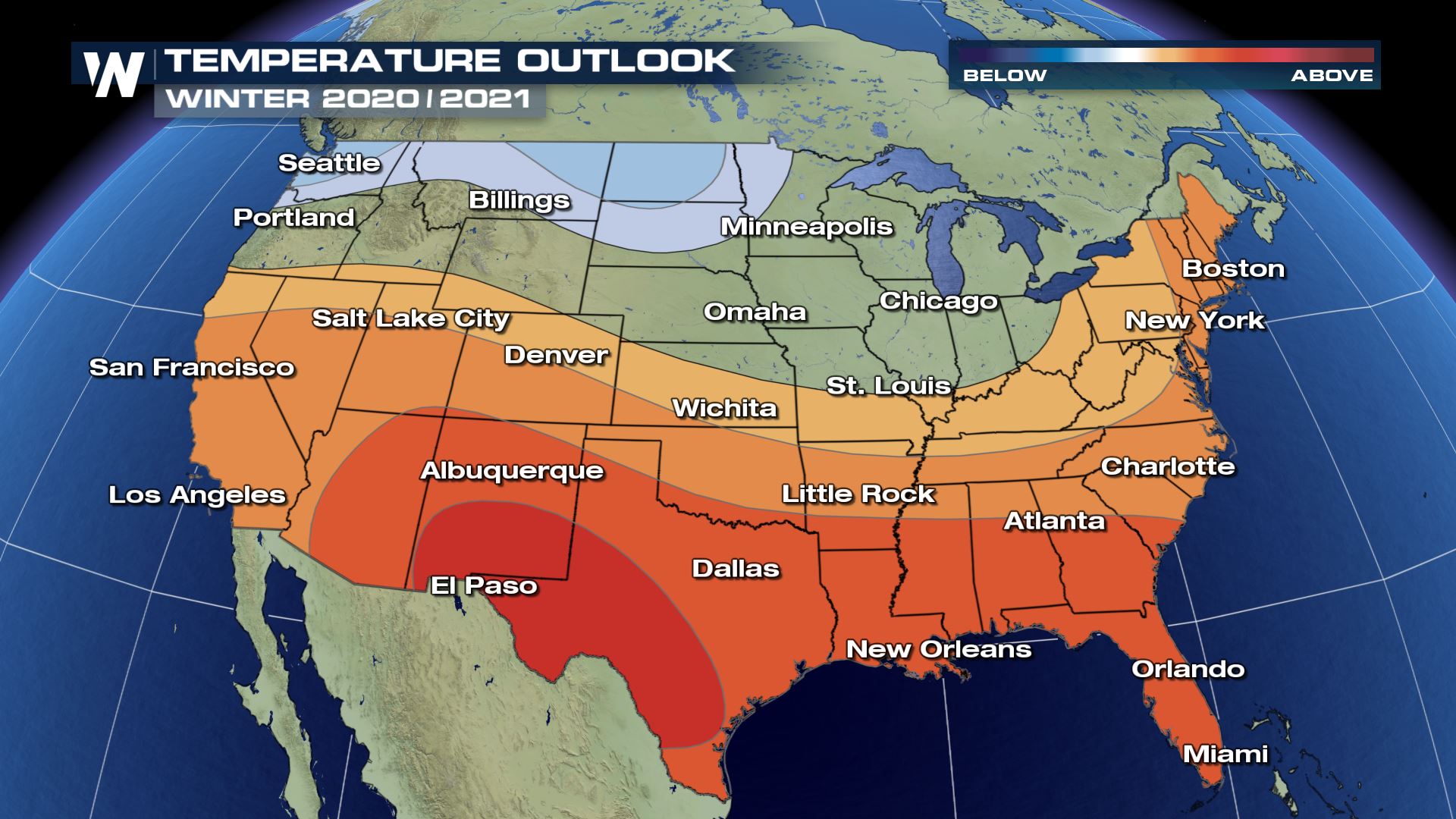 For precipitation, the southwest also has a higher likelihood of coming in drier than average. After a record setting hot and dry summer, that's not the wet season forecast they were hoping for.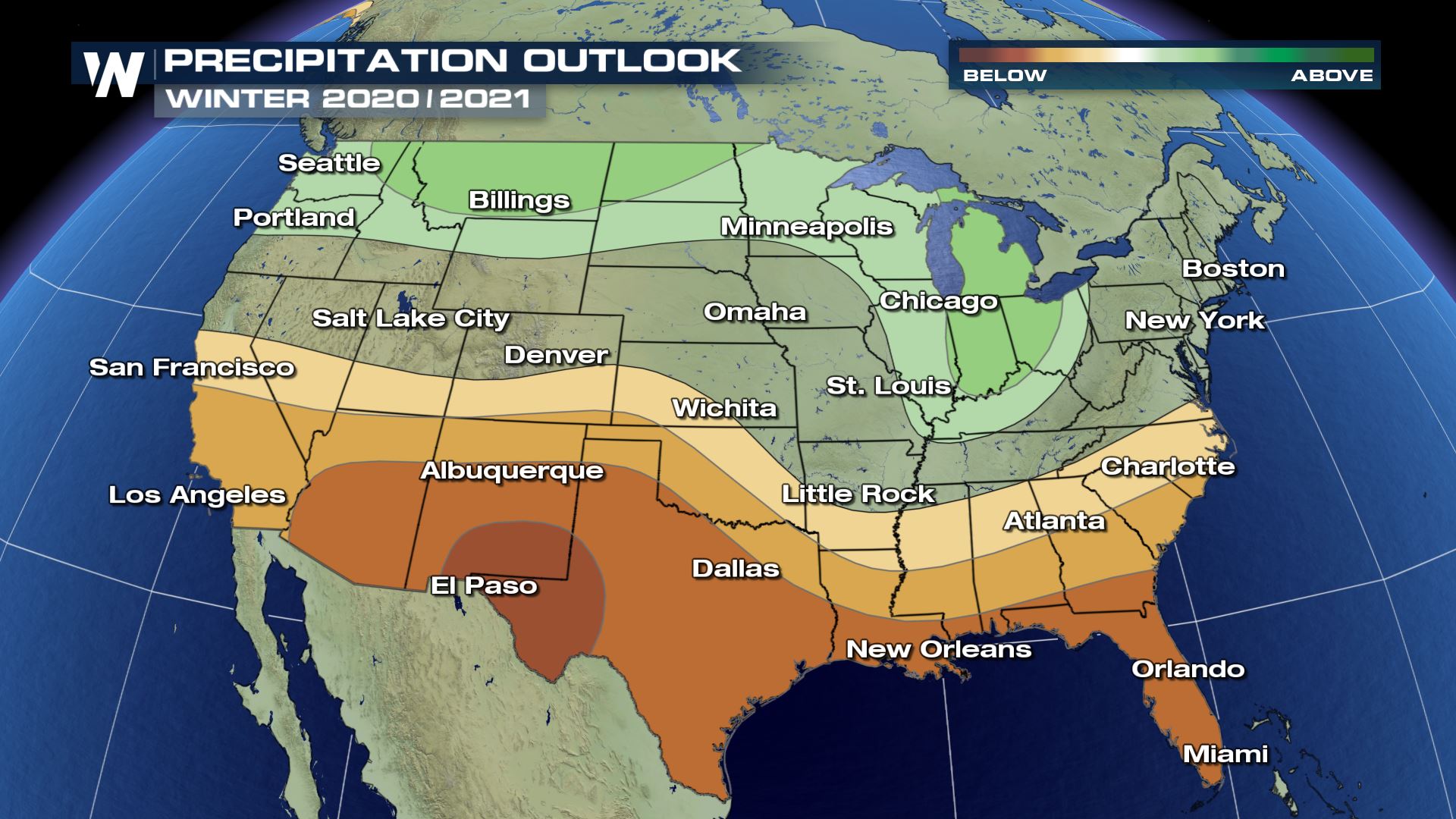 Currently, more than 45% of the Continental United States is experiencing some kind of drought conditions. With large areas of drought in the west and an anticipated La Niña climate pattern, southern parts of the U.S. may experience expanded and intensifying drought during the winter months ahead.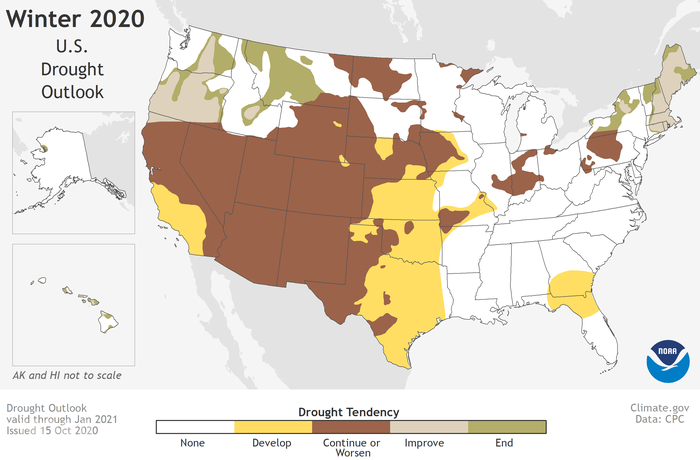 The Ohio Valley, Great Lakes and Northern Plains have the best chance at seeing wetter than normal conditions. The driving force behind this year's winter is an anticipated strong La Niña pattern, meaning the water temperatures in the equatorial pacific ocean are likely to be colder than average. It's important to remember these are probabilistic forecast. Day-to-day variability will happen.  What this outlook does not tell us, is what many people might want to know, such as exact snowfall amounts, or precisely when a storm could occur. It's never too early to start preparing your home and family for the winter season. Stay with WeatherNation as we track every storm this season.