After the cold month most areas of the nation experienced in February, the warm-up Spring outlook will be welcome news to many folks. According to
NOAA's Climate Prediction Center
,
the recently issued Spring outlook
calls for warmer than normal temperatures over most of the nation next month. Only the Pacific Northwest has odds to see below average temperatures. The forecast covers the months of March, April, and May.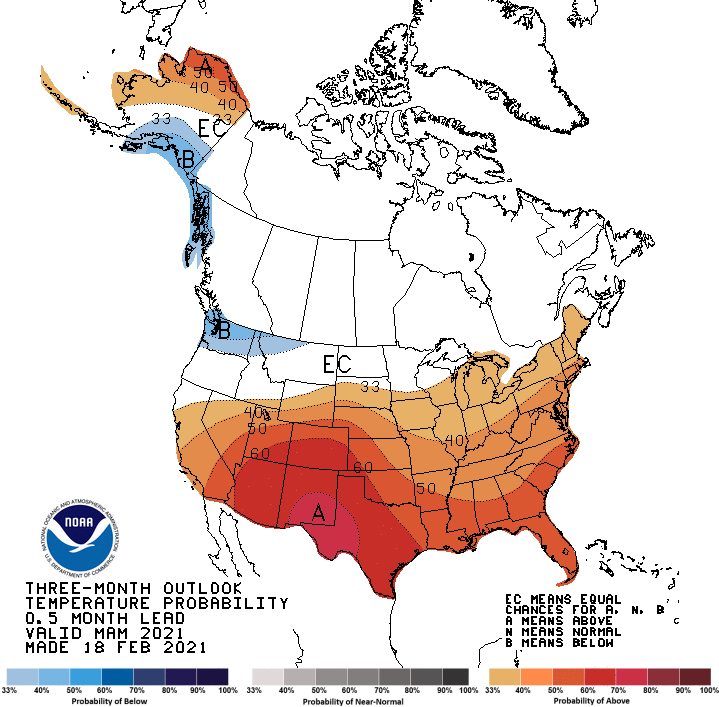 Drier than average weather is in the forecast for the Southwest, central and southern Plains, and along the Gulf of Mexico coast. This will likely lead to a continuation and expansion of drought conditions in the Southwest, Plains, and Florida.  Above average precipitation expected in the Great Lakes, Ohio Valley, and the Pacific Northwest.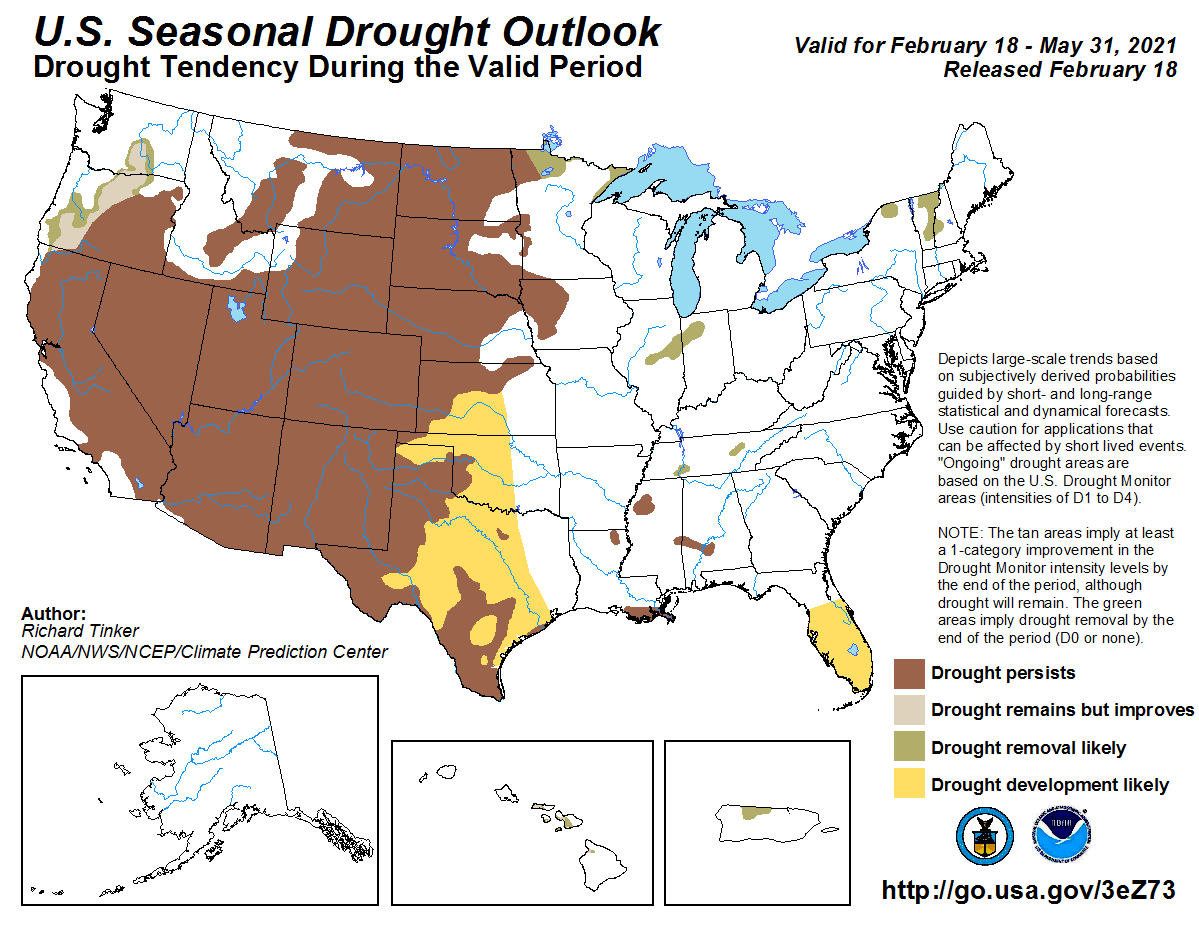 La Nina conditions are present in the Pacific and are expected to continue through Spring. Model forecasts and typical La Nina pattern trends shaped the Spring outlook, according to the 
Climate Prediction Center
.