The National Oceanic and Atmospheric Administration has released its updated 2022 Atlantic Hurricane Season forecast. The agency is still predicting an ABOVE AVERAGE season, but a decrease from the original forecast numbers with 14-20 named storms and 3-5 major hurricanes. The number of hurricanes, remains the same at 6-10 expected. These numbers do include our 3 named storms already this season: Alex, Bonnie and Colin. https://youtu.be/fFWUed7deSE This is a slight change from the initial forecast back in May of 2022, of 14-21 named storms and 6-10 hurricanes forecast. Earlier this year there was an equal probability of a average, above average or below average season do to a La Nina pattern and warmer than average sea surface temperatures. They attribute the above average season to the La Nina conditions, above average sea surface temperatures and lack of wind shear to tear apart hurricanes.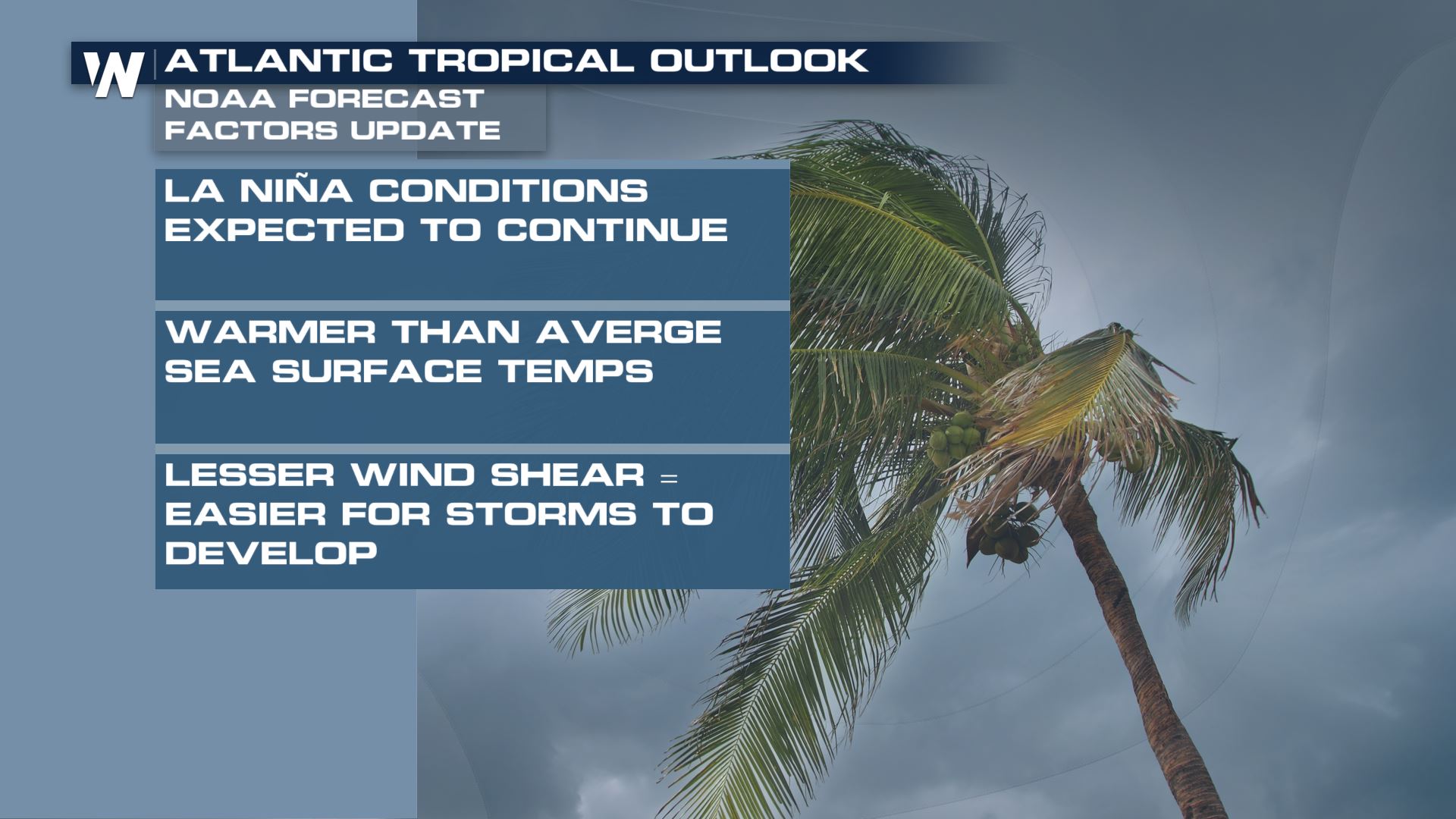 Colorado State University updated its forecast on Thursday August 4th to included 18 named storms, and 8 hurricanes and 4 Major Hurricanes. This is a slight DECREASE from an earlier forecast update in July which called for 20 named storms and 10 hurricanes and 5 Major Hurricanes but is still calling for an ABOVE AVERAGE season. The named storm forecast includes the three named storms already. Since that July update we have had no additional named storms in the Atlantic Basin. Forecasters at Colorado State University will start issuing two week tropical updates for the rest of the season, with the goal of preparedness. https://twitter.com/philklotzbach/status/1554873986537779200 This season is expected to be above average for a couple reasons. According to Matthew Rosencrans, lead seasonal hurricane forecaster at 
NOAA's Climate Prediction Center
, "ENSO-neutral and La Nina support the conditions associated with the ongoing high-activity era." Warm sea-surface temperatures will also allow for enhanced storm activity. The peak of Atlantic Hurricane Season is typically in mid-September and we are anticipating more activity in the coming weeks and month in the Ocean.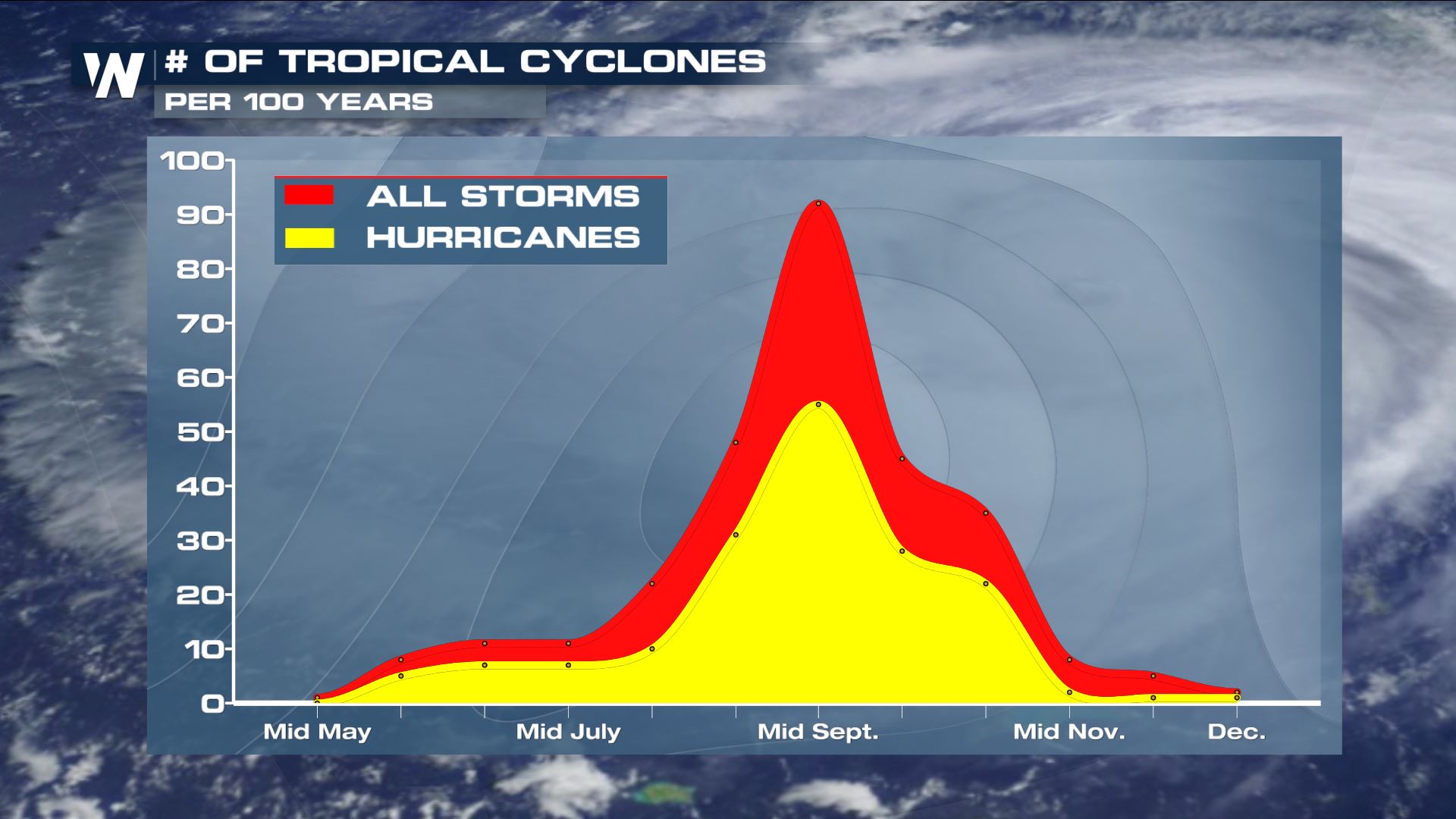 90% of all hurricanes and 95% of all hurricanes have formed AFTER August 1st in the Atlantic Basin. WeatherNation is here to keep you safe before, during and after the storm, so stay with WeatherNation as we bring you the latest on tropical developments!