Hurricane Nora made landfall Saturday afternoon in Mexico as a category one storm. The system has now weakened into a remnant low pressure center, but continues to bring heavy rainfall to Mexico.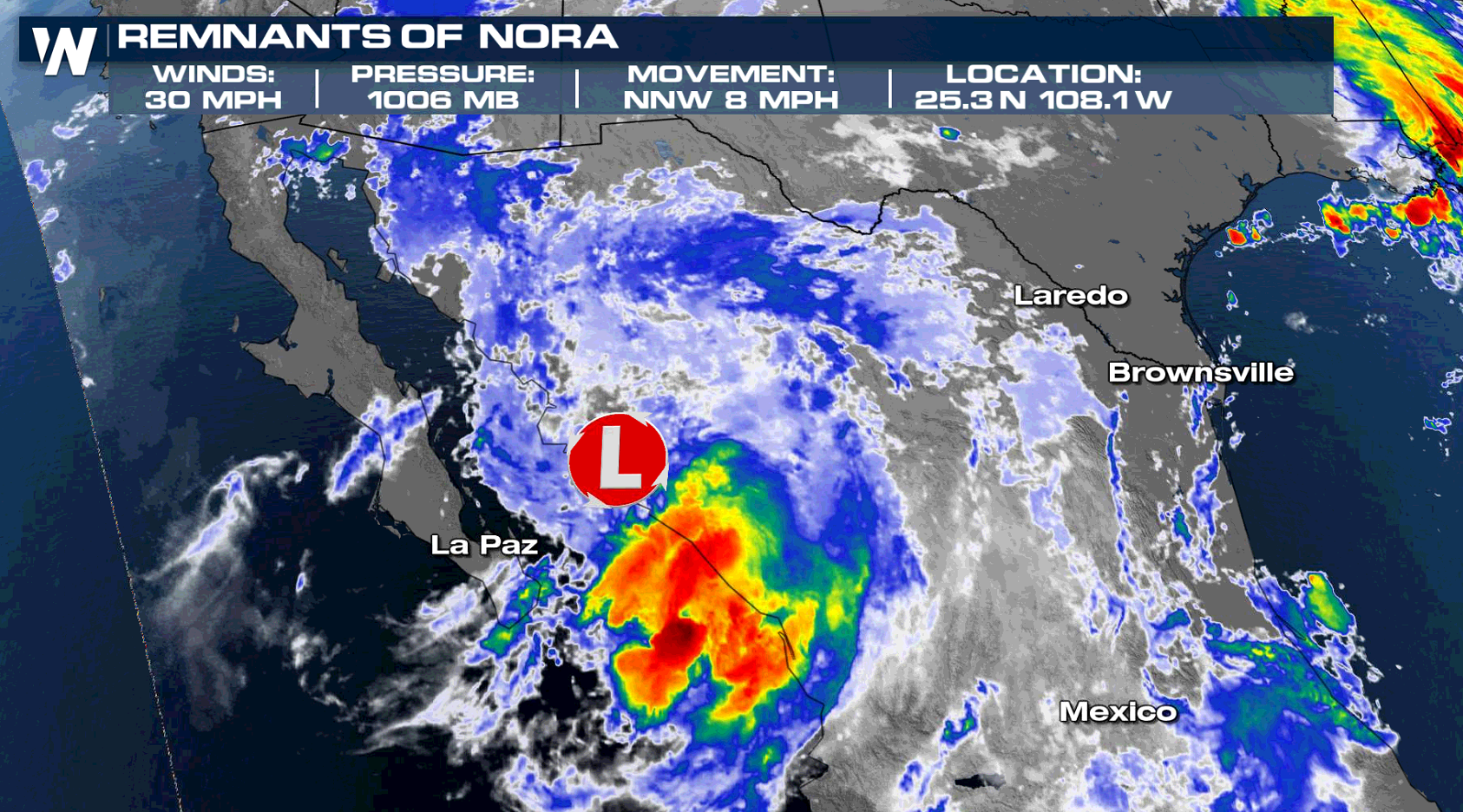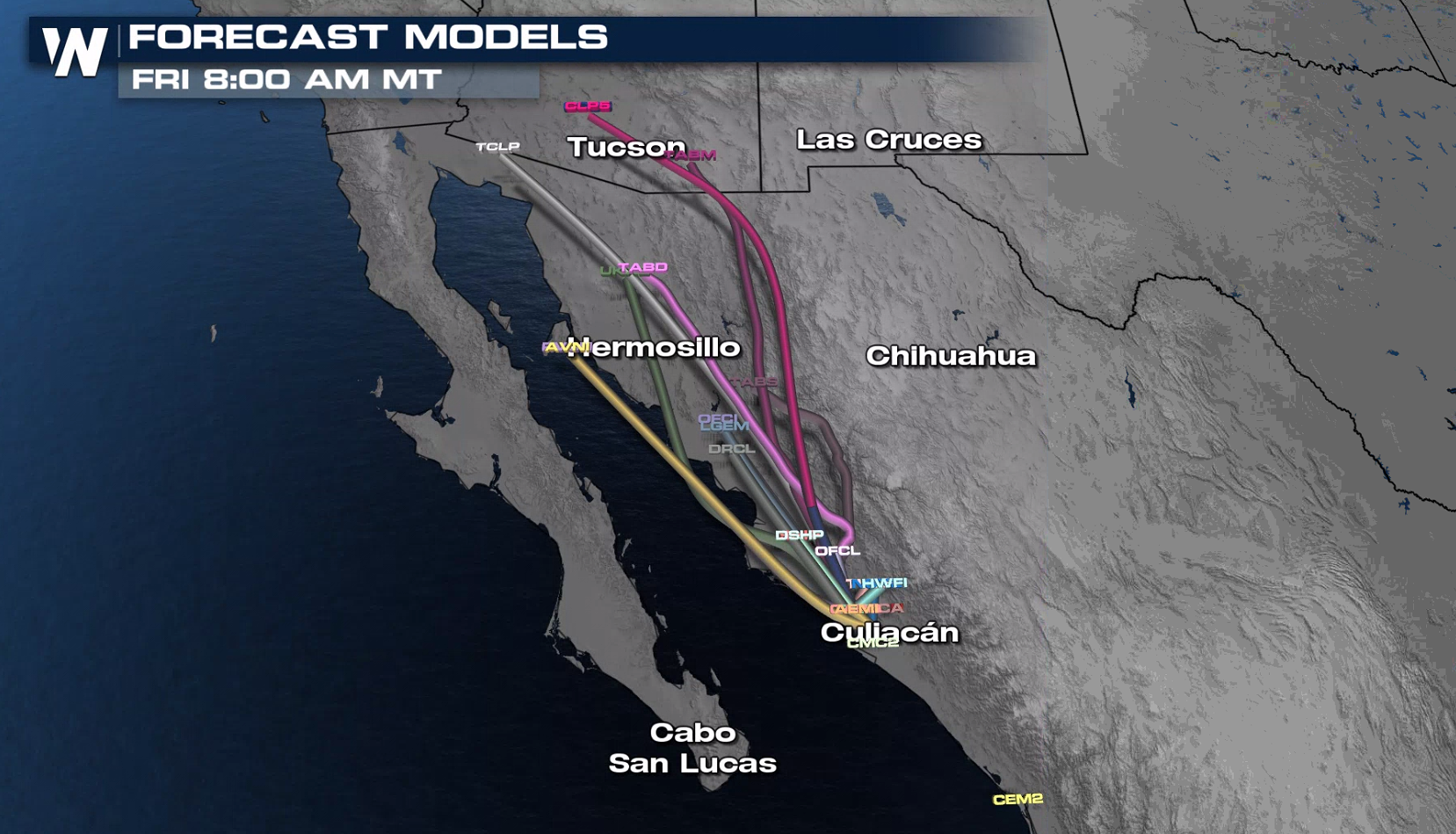 As the remnants of Nora move northward, heavy rain will remain a concern. Rainfall totals of 2-5" are forecast this week with 8" possible which may result in flash flooding and mudslides, especially on top of rainfall that has already occurred.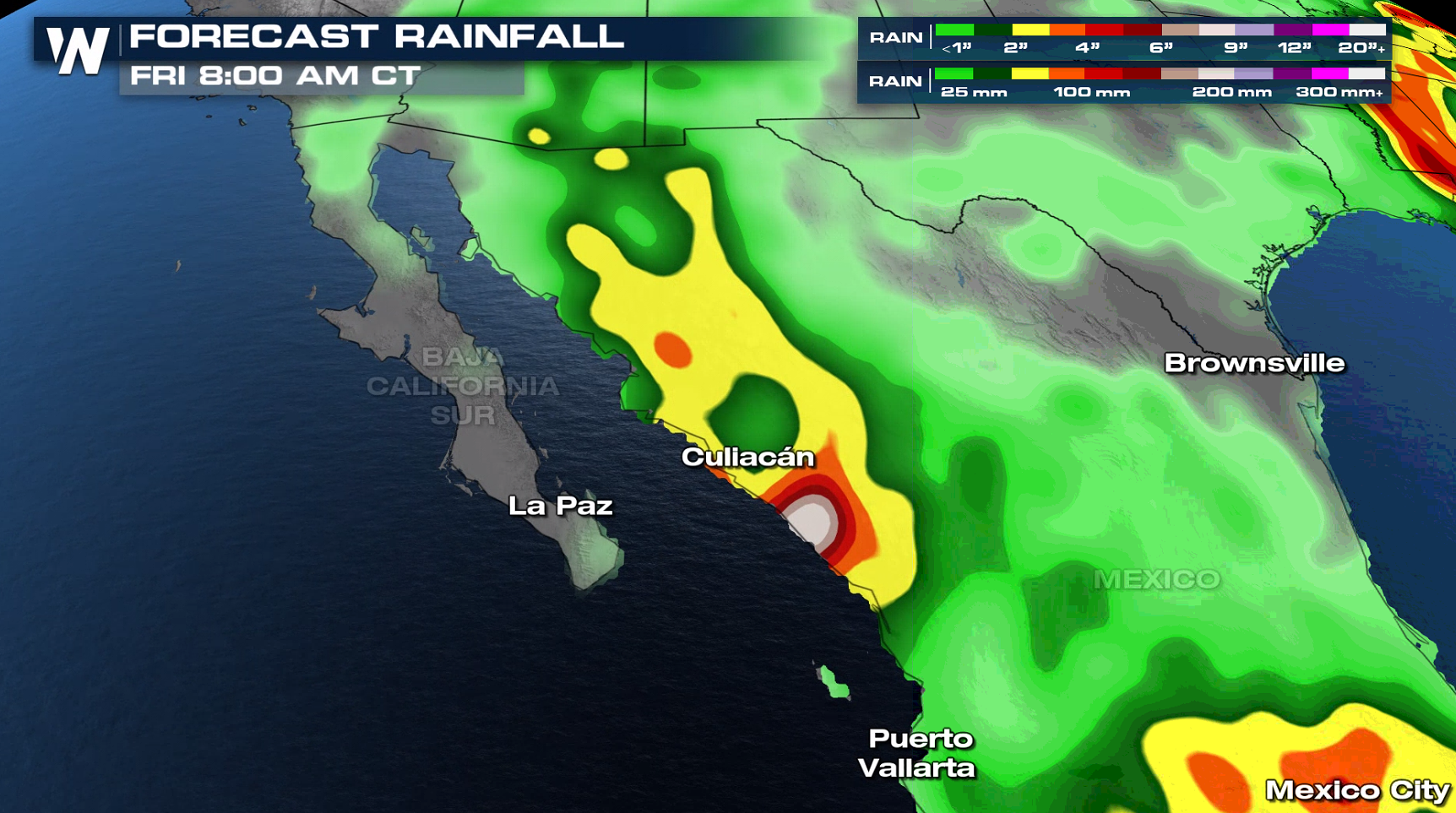 Hazards Affecting United States
As Nora moves north we will see moisture get pulled up around the tropical system. Even though Nora is not expected to impact the United States with any sort of wind, we will see the moisture get pulled into southern California and the desert Southwest. Pockets of heavy rain will be possible through the middle of next week.
RELATED ARTICLE - Heavy Rainfall Threat in the Desert Southwest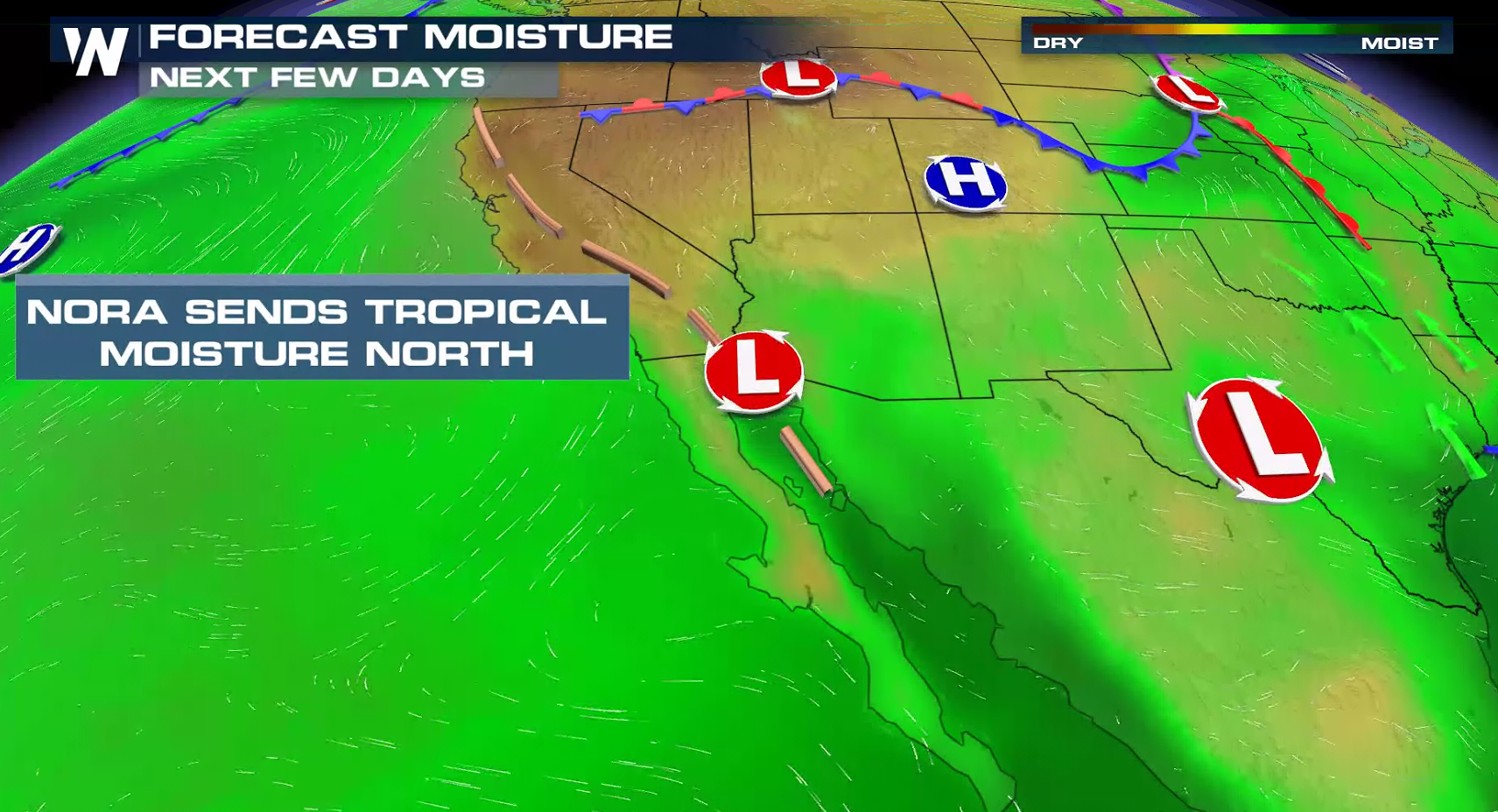 For more information on this and the Atlantic tropics be sure to check back in here and on-air on WeatherNation, we're streaming 24/7.