It will be a windy day across the northeastern United States as wind ranges from 25 to 35 mph, with gusts up to 60 mph, peaking during the early afternoon hours.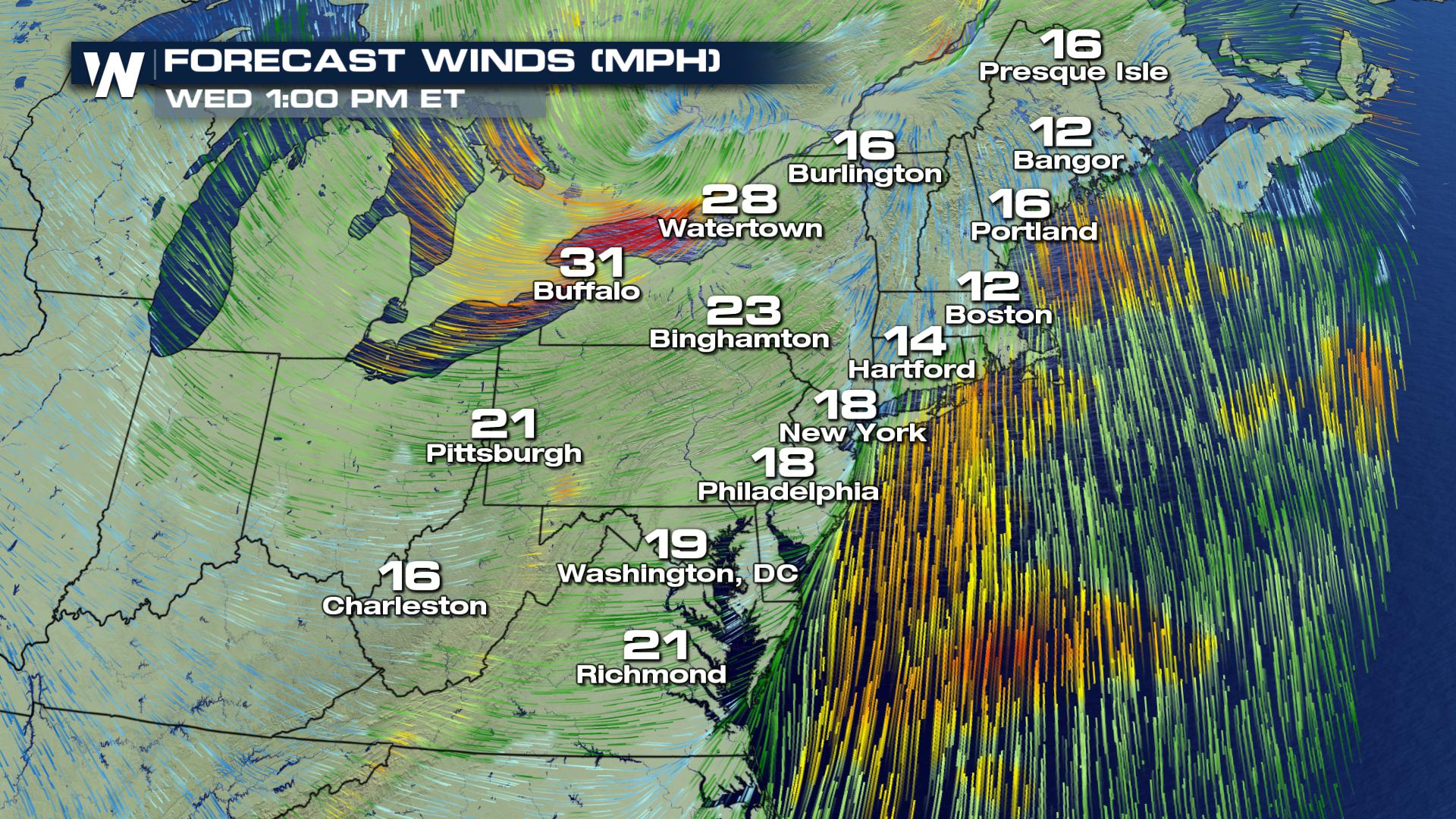 Wind Advisories and Warnings stretch from Indiana to Maine to North Carolina. In these areas, the strong wind will lead to downed limbs, trees, and power lines, bringing about scattered power outages. Also, the wind will make it very tough for travel in high profile vehicles, such as sport utility vehicles and trucks.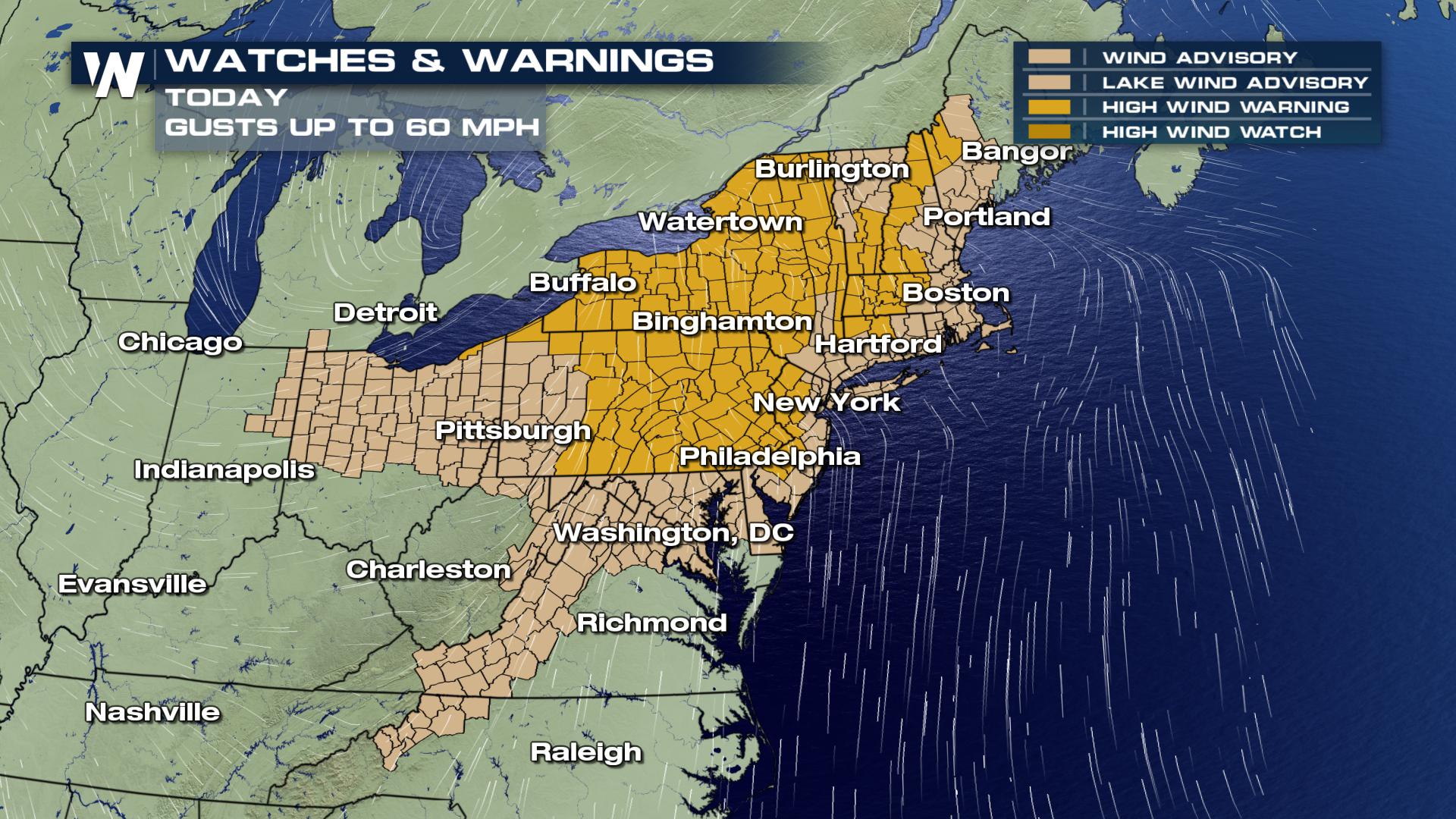 The windy conditions are due to a large low pressure system system exiting the northeast today as a large area of high pressure moves in from central United States. This set-up will bring very strong wind to areas in between these systems, which includes the Northeast. For WeatherNation, I am
Meteorologist Marcus Walter
.