The Storm Prediction Center has issued a severe weather risk in these areas overnight. This includes the risk of large hail, damaging winds, and an isolated tornado or two over the eastern Plains of Colorado and western Kansas/Nebraska.
A Severe Thunderstorm Watch has been added for portions of CO, WY, NE, and KS through 10 p.m. MT.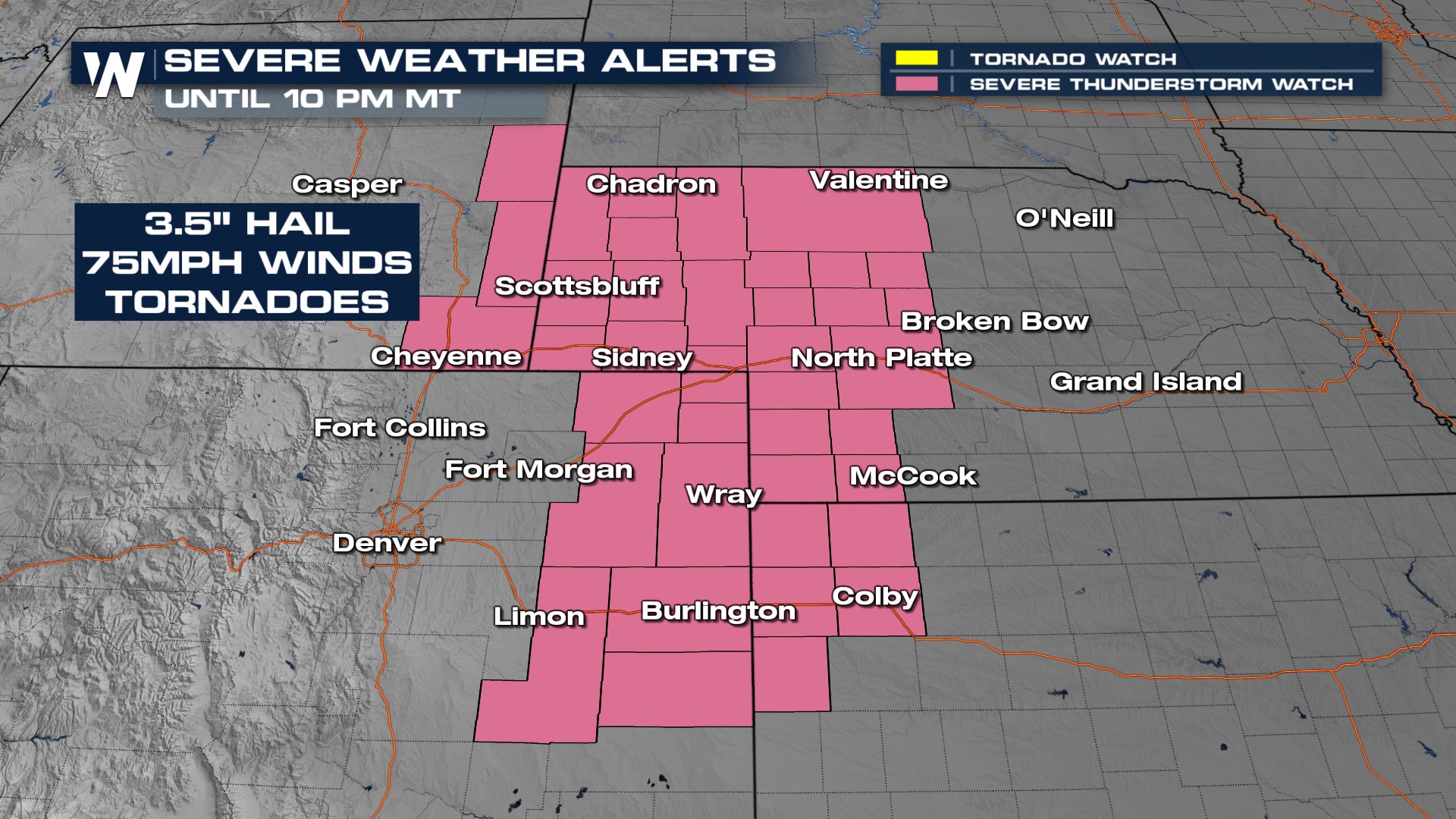 This evening there remains an enhanced risk highlighted by the SPC, for all modes of severe weather. In NE Colorado and into western Kansas, we will be concerned for large hail (2" or greater), damaging winds (over 75 mph), and tornadoes. This is where the SPC has highlighted the "significant" severe weather threats.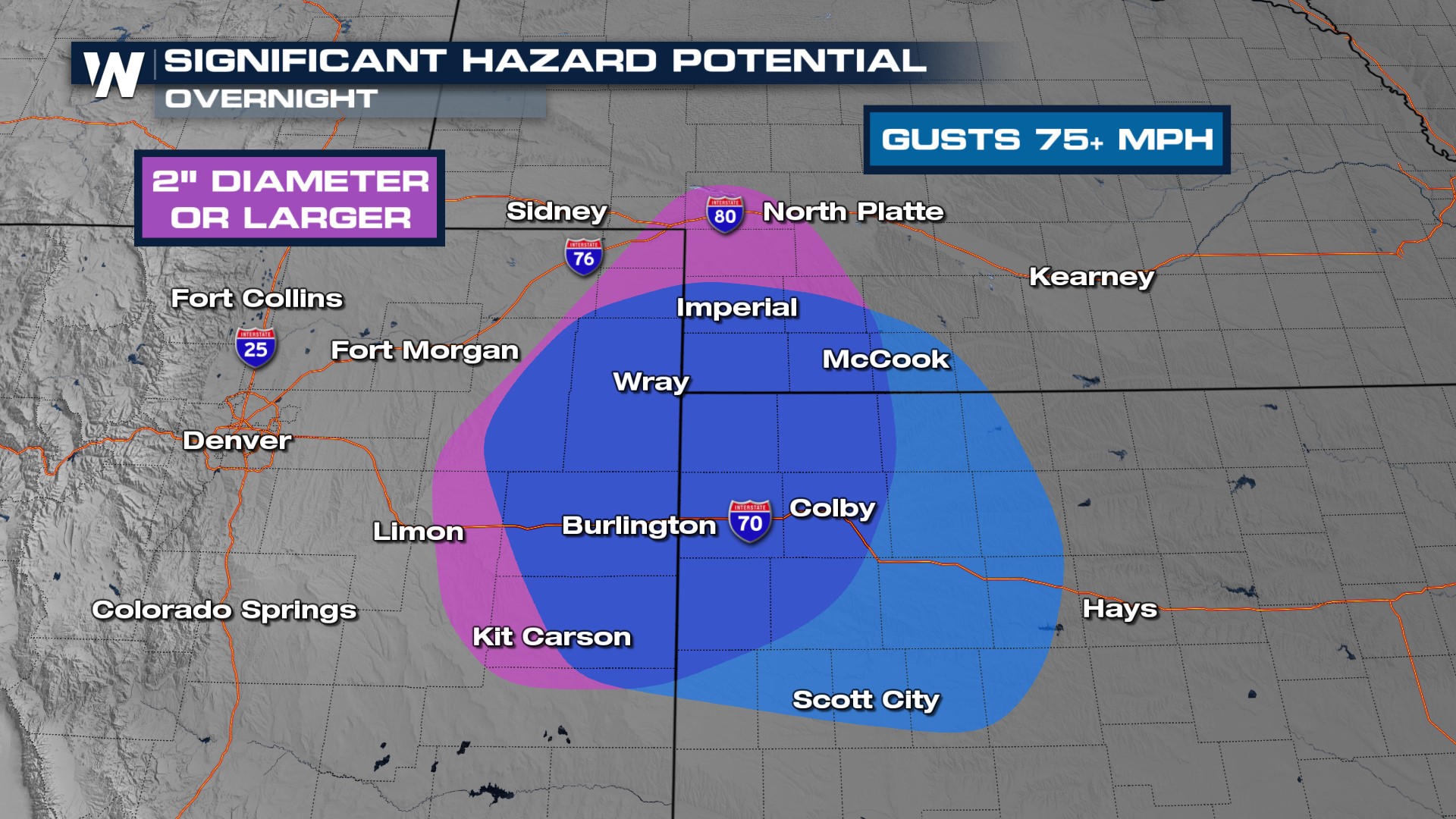 Individual supercell storms develop in the Plains, which have the potential of strong updrafts that support hail and strong downdrafts but also can rotate, producing tornadoes.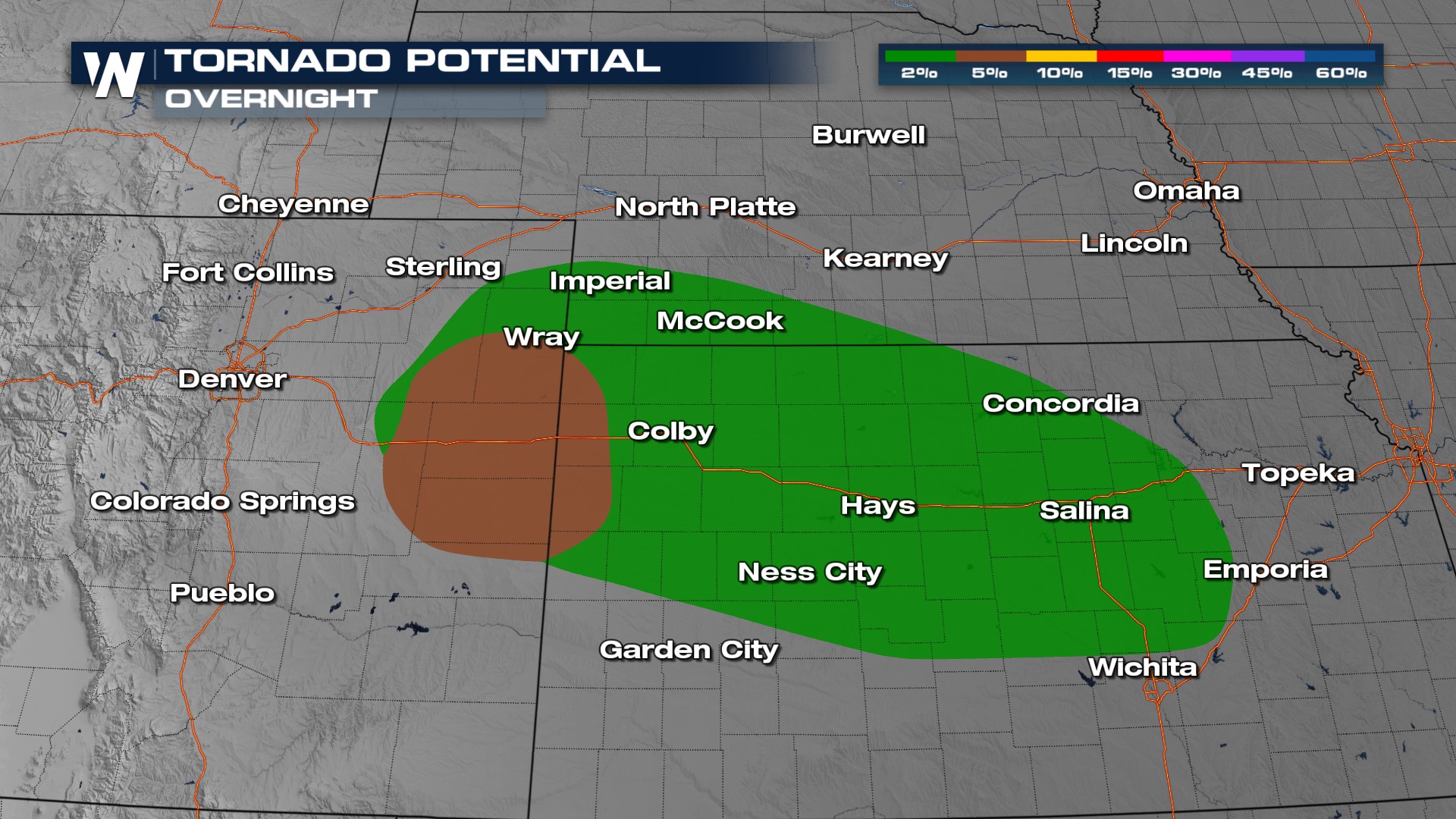 Storms push into the Plains with the energy needed to sustain activity overnight. Storms do look to continue to move to the southeast into Kansas, eastern Nebraska, and Missouri. Have ways to get alerts before you go to bed!
Flood alerts have been issued for western Kansas where upwards of 2" of rainfall could produce flooding overnight. This may not seem like a lot of rain, but it can quickly overwhelm soils in the area.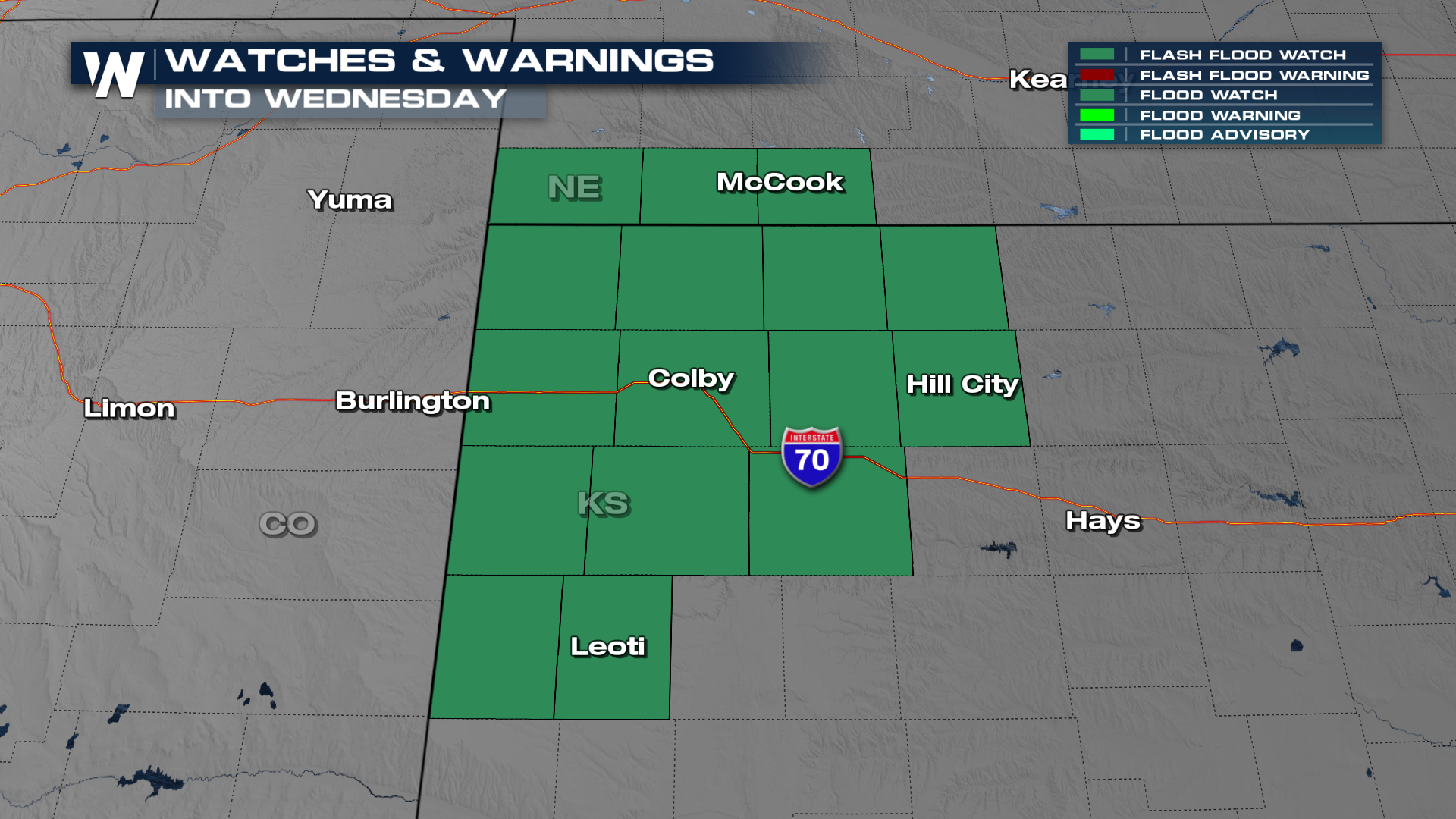 Be sure to download the WeatherNation app where you can watch 24/7! Stay with WeatherNation for all the latest severe weather forecasts.