While much of the country bakes in high temperatures approaching 100° and feeling much hotter, we thought we'd take a look at the various alerts that are in effect. There are three main heat alerts:
Heat Advisory
Excessive Heat Watch
Excessive Heat Warning
Basically, the excessive heat watch and warning are going to be issued for the hottest of temperatures. While still very hot, but slightly cooler, the heat advisory is going to be issued for temperatures just a tad lower. The watch means it'll happen a little later in time and a warning means that it is more near-term. However, a heat advisory for you in Lake Placid, New York is going to be much different (numerically) than a heat advisory for you folks in Little Rock, Arkansas. See below: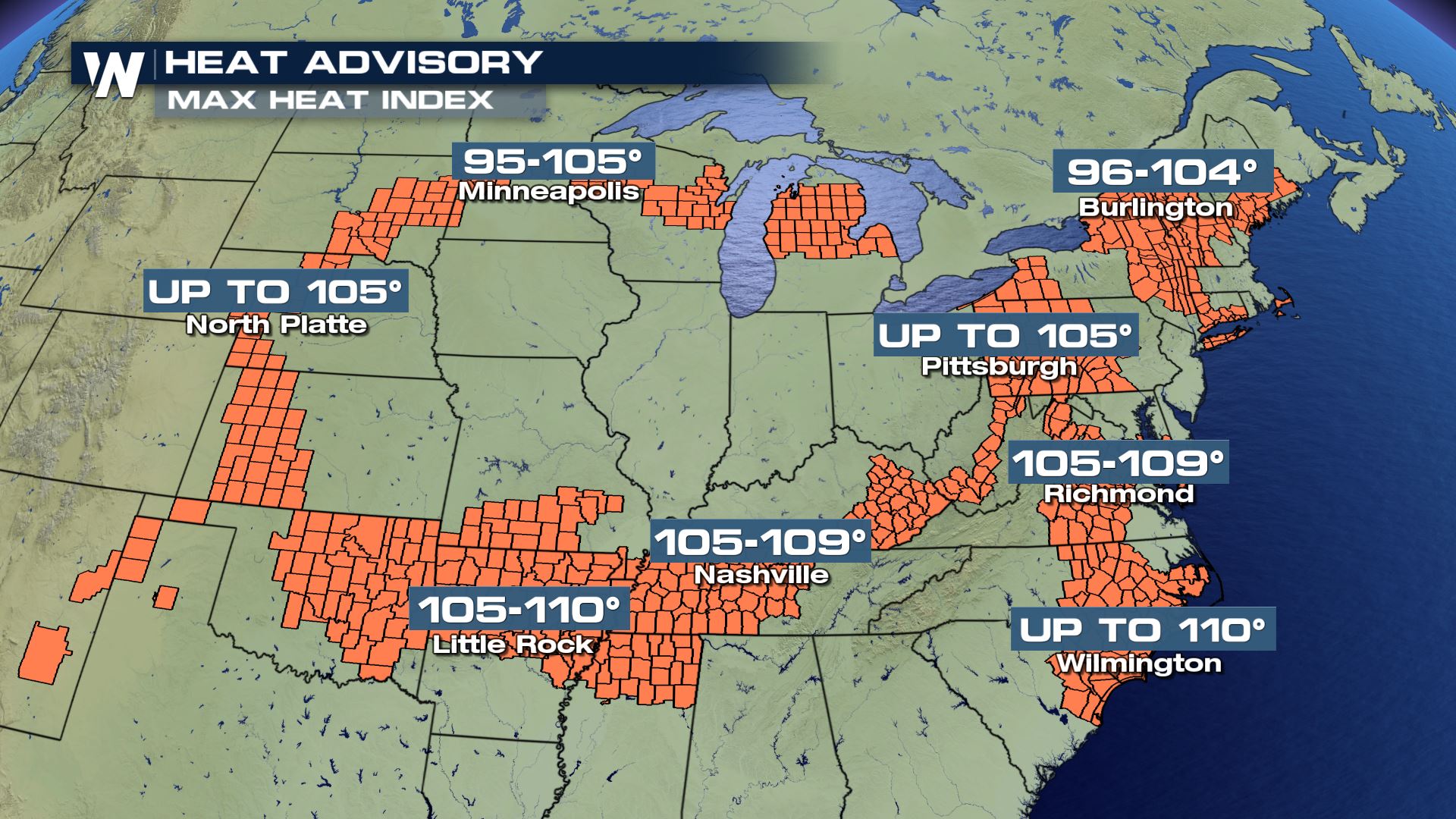 As you can see in the heat advisory image above Burlington, VT is under a heat advisory for a feels-like temperature at or above 96°. Meanwhile in Nashville and Little Rock both cities are under heat advisories for a feels-like temperature at or above 105°! It's all "relative." Since northern New England doesn't get as hot as the southern Plains, a heat advisory will be issued for cooler temperatures than southern cities. It's the same story with the other alerts below: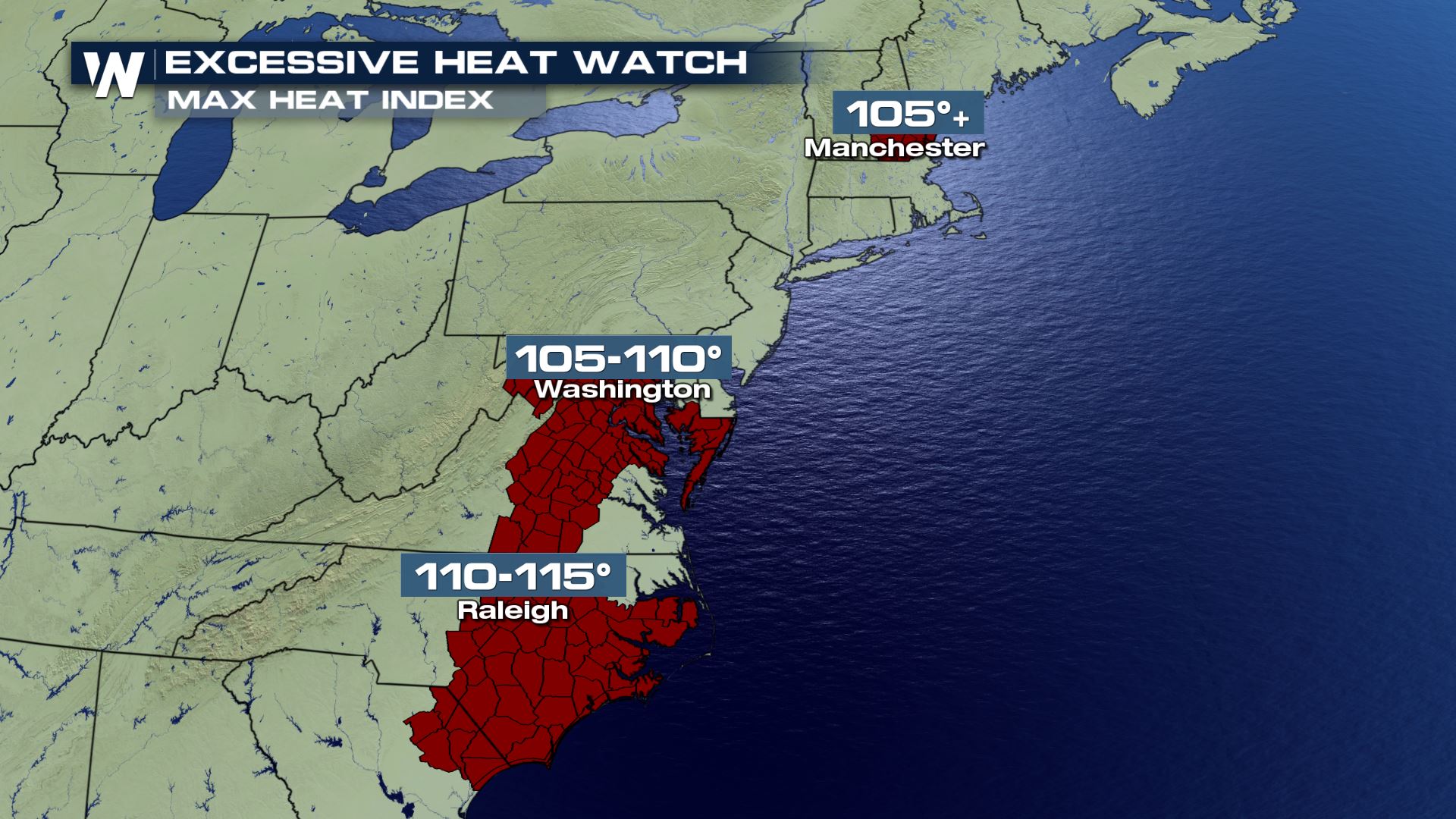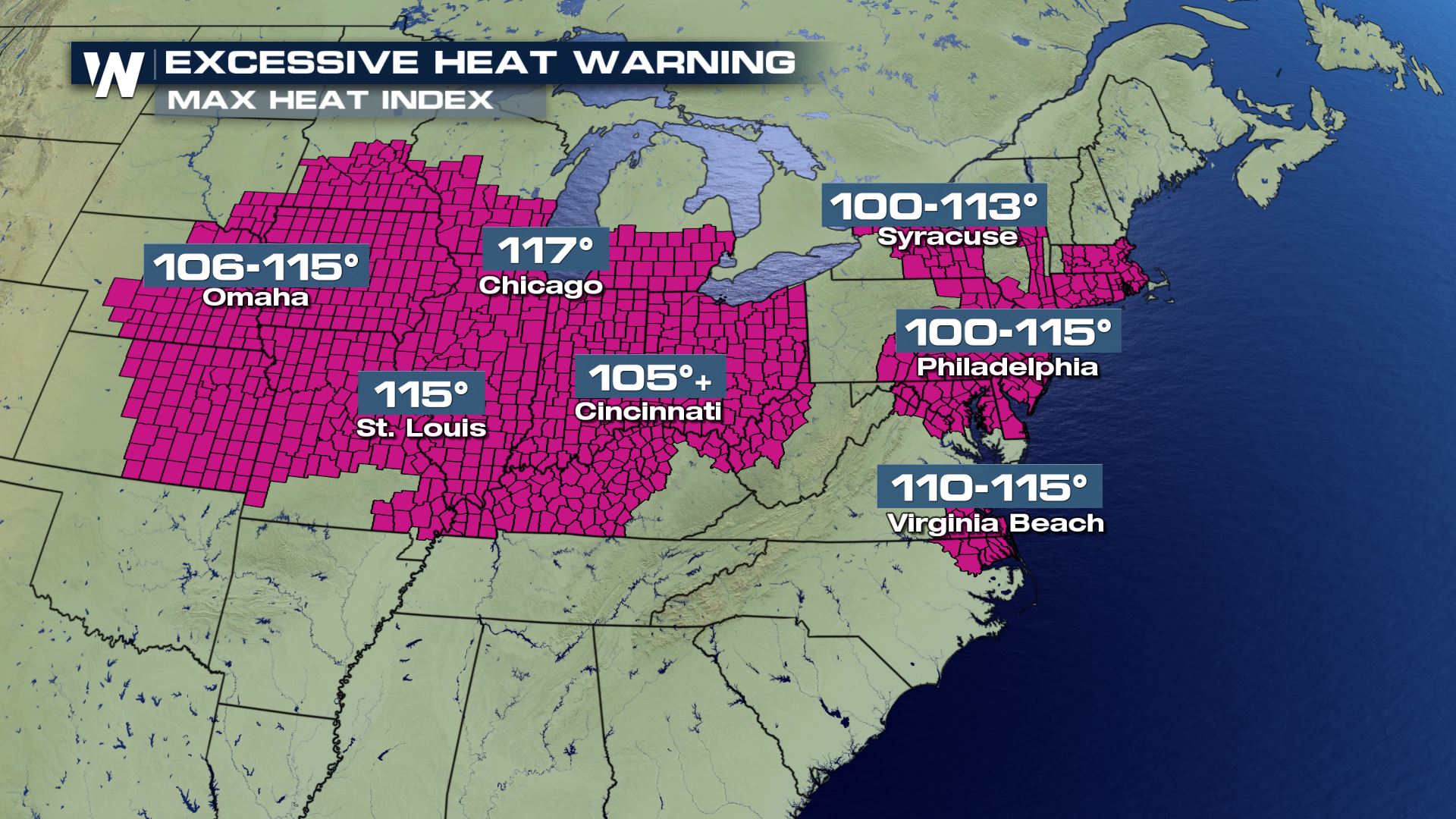 And possibly the  most important detail of all: If you're not under *any* heat alerts but your neighboring cities/towns are, it *doesn't* mean it will be nice and cool. The local National Weather Service offices need to see a certain feels-like minimum reached in order to issue a heat alert. For instance if the heat index in Raleigh is 98° but heat alerts don't begin until 100°, then there won't be alerts in effect for Raleigh (hypothetical numbers). But even at 98°...it's hot!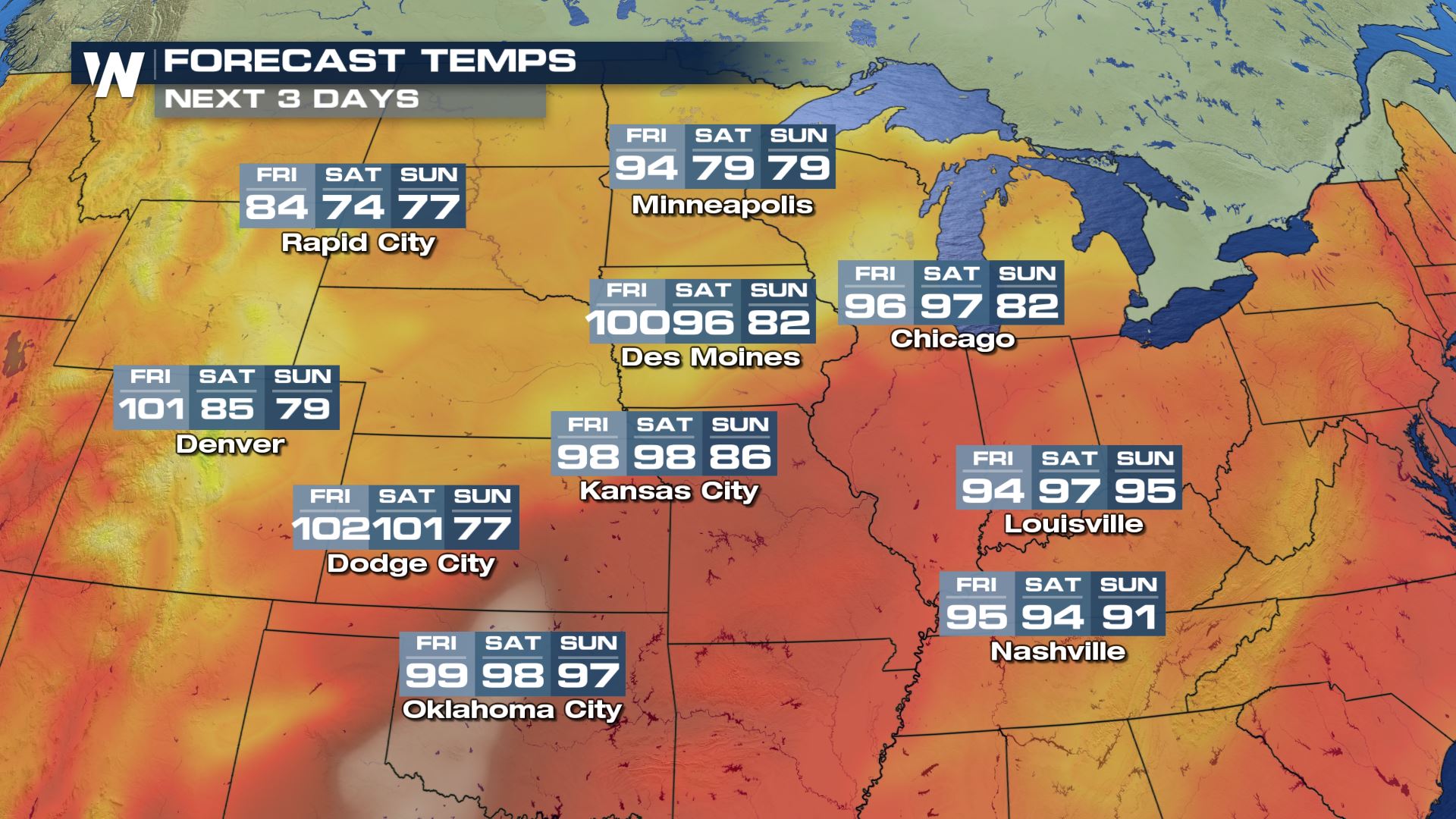 So when can we get relief? For cities such as Rapid City, Denver and the Twin Cities the relief will come by Saturday with the help of a cold front. The cold front won't penetrate many of these other cities this weekend though.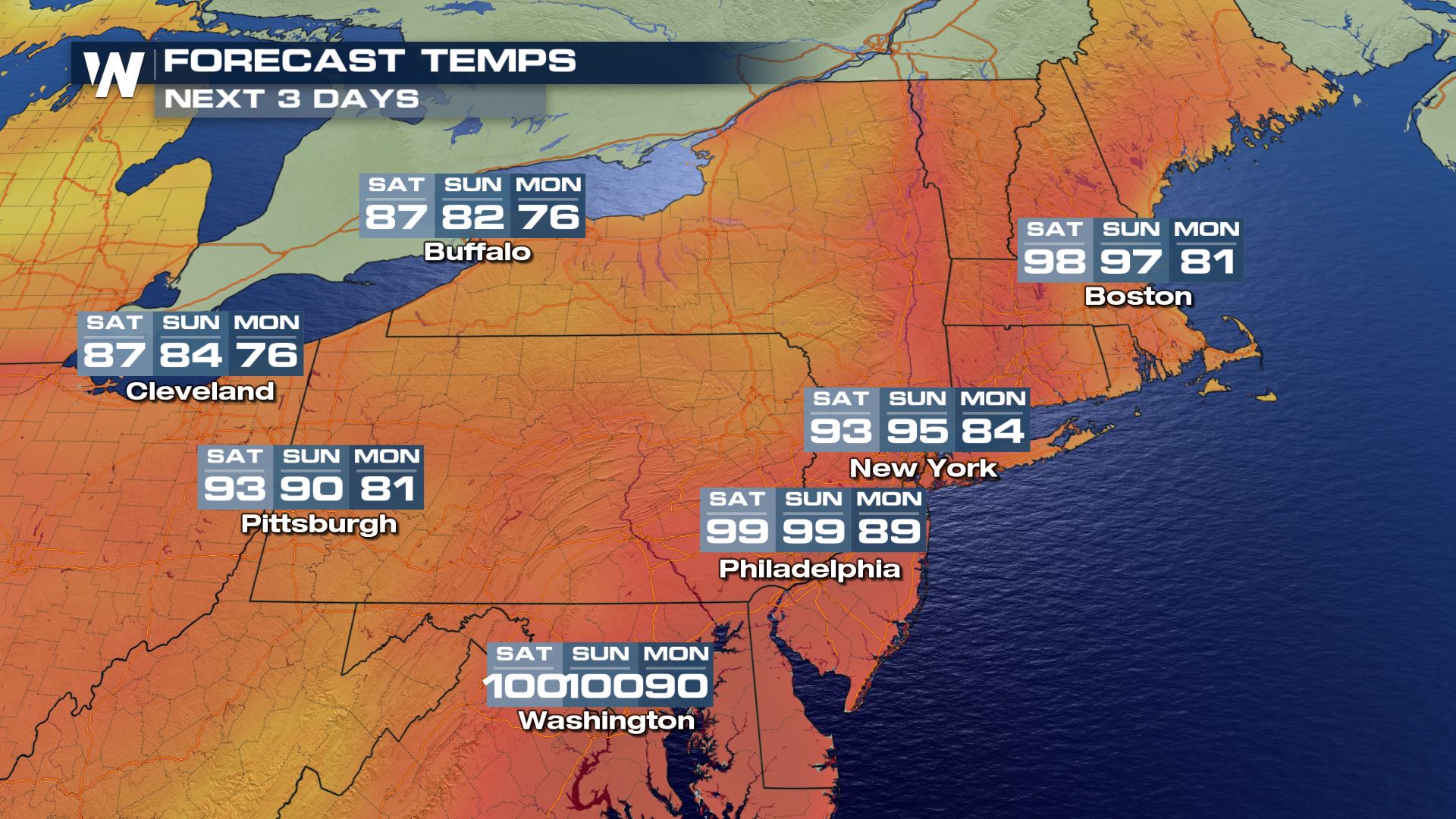 In the Northeast we're peaking the heat on Saturday with a slight cool down on Sunday. Stay safe out there and remember to take it easy on your body in this heat. Below are a few reminders of how the heat index can be defined and what symptoms are felt on the human body.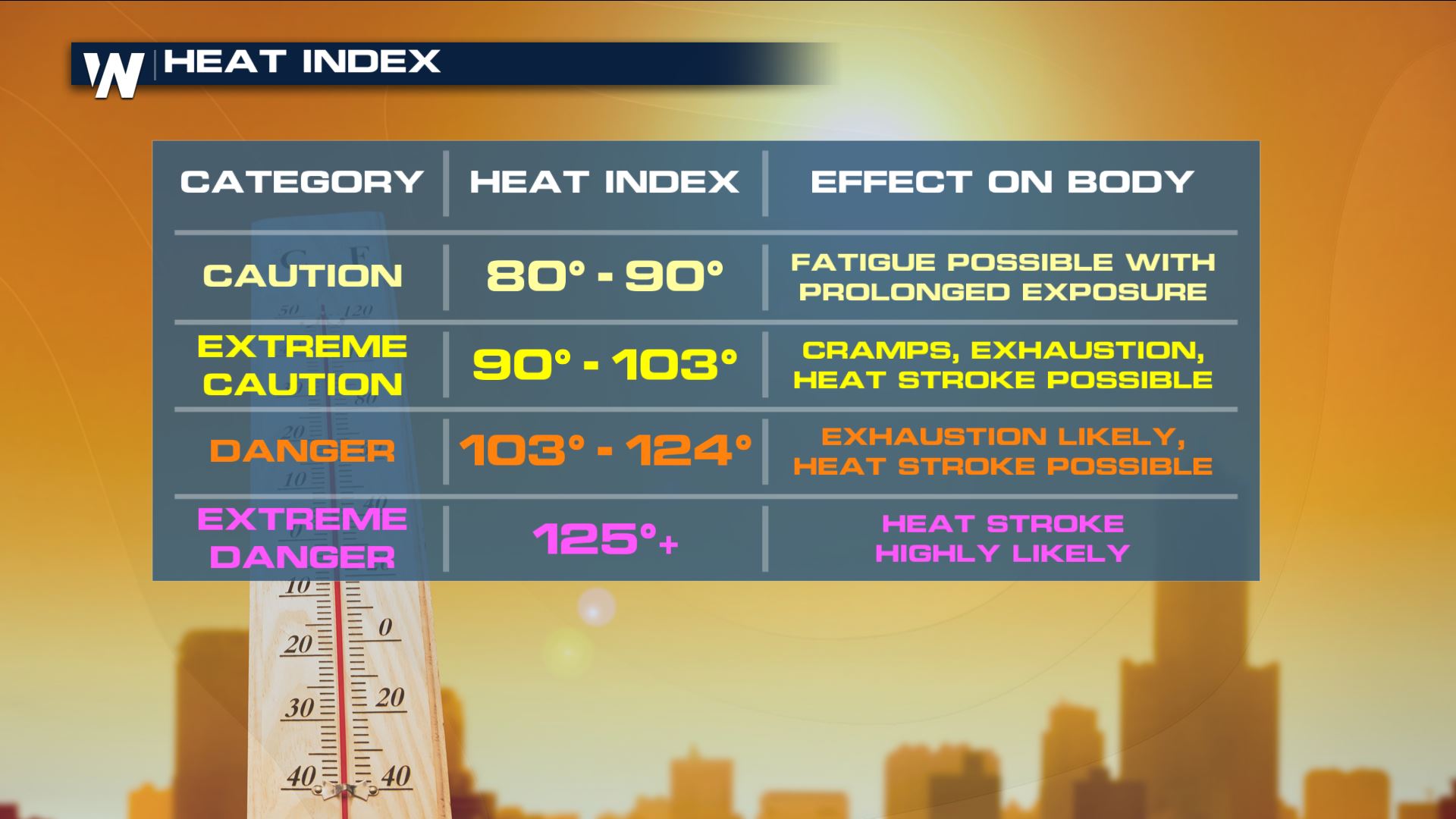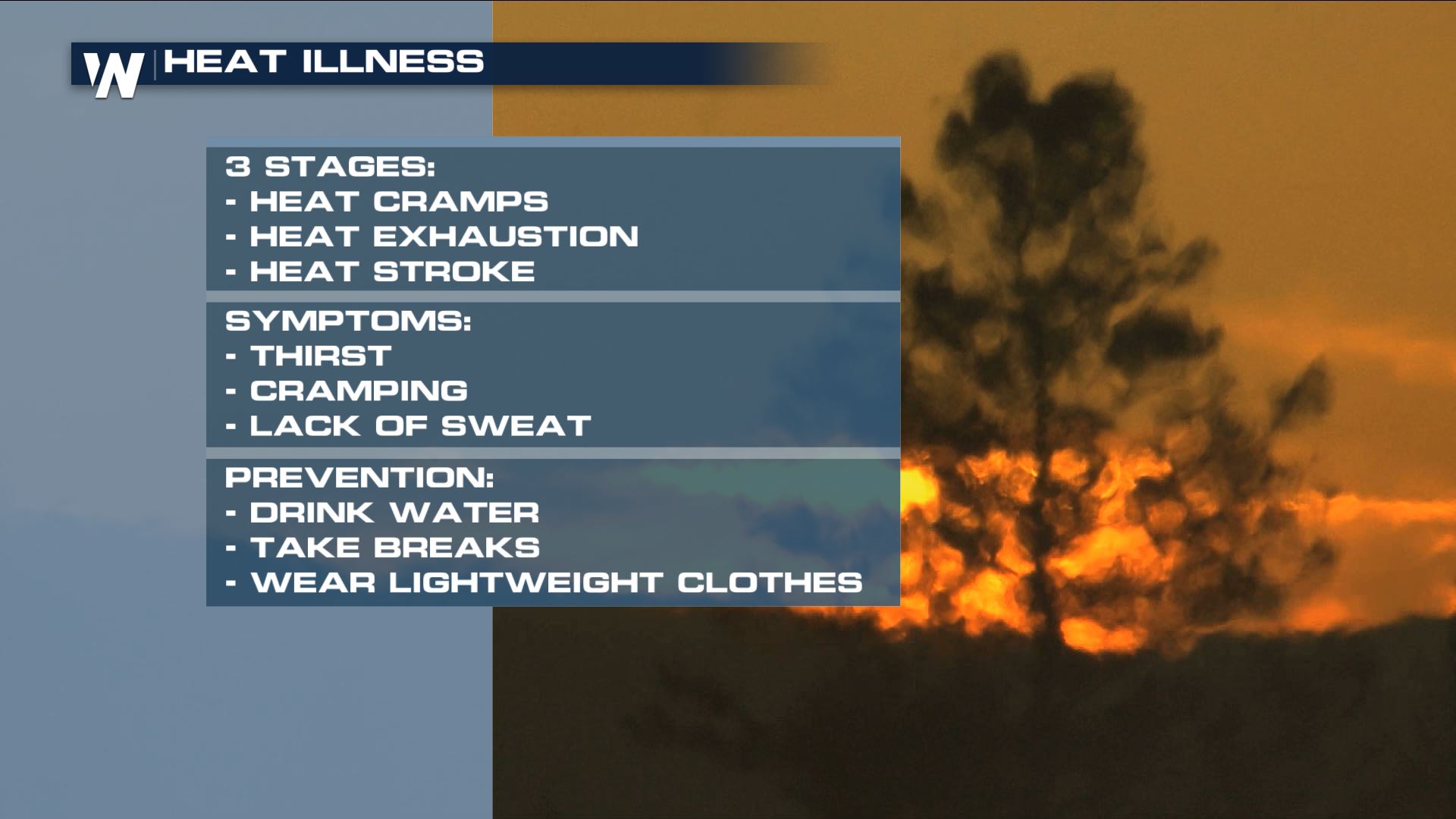 Mayor Bill De Blasio issues a heat emergency for New York City, urging residents to take extreme precautions in the heat through the weekend. https://twitter.com/NYCMayor/status/1152020779778764800 https://twitter.com/WeatherNation/status/1152237403458772992 For WeatherNation, Meteorologist Steve Glazier