After a shot of cold air pushed southward from Canada this week, temperatures will continue to drop as far south as the southern Plains as we look through the rest of this week. A cold front diving south has been dropping highs 20 or more degrees below average.
Southern U.S. Temperatures
The temperature drop is very noticeable for the southern Plains and areas near Red River Valley of the South. It could be time to turn on the heat if you have yet to do so!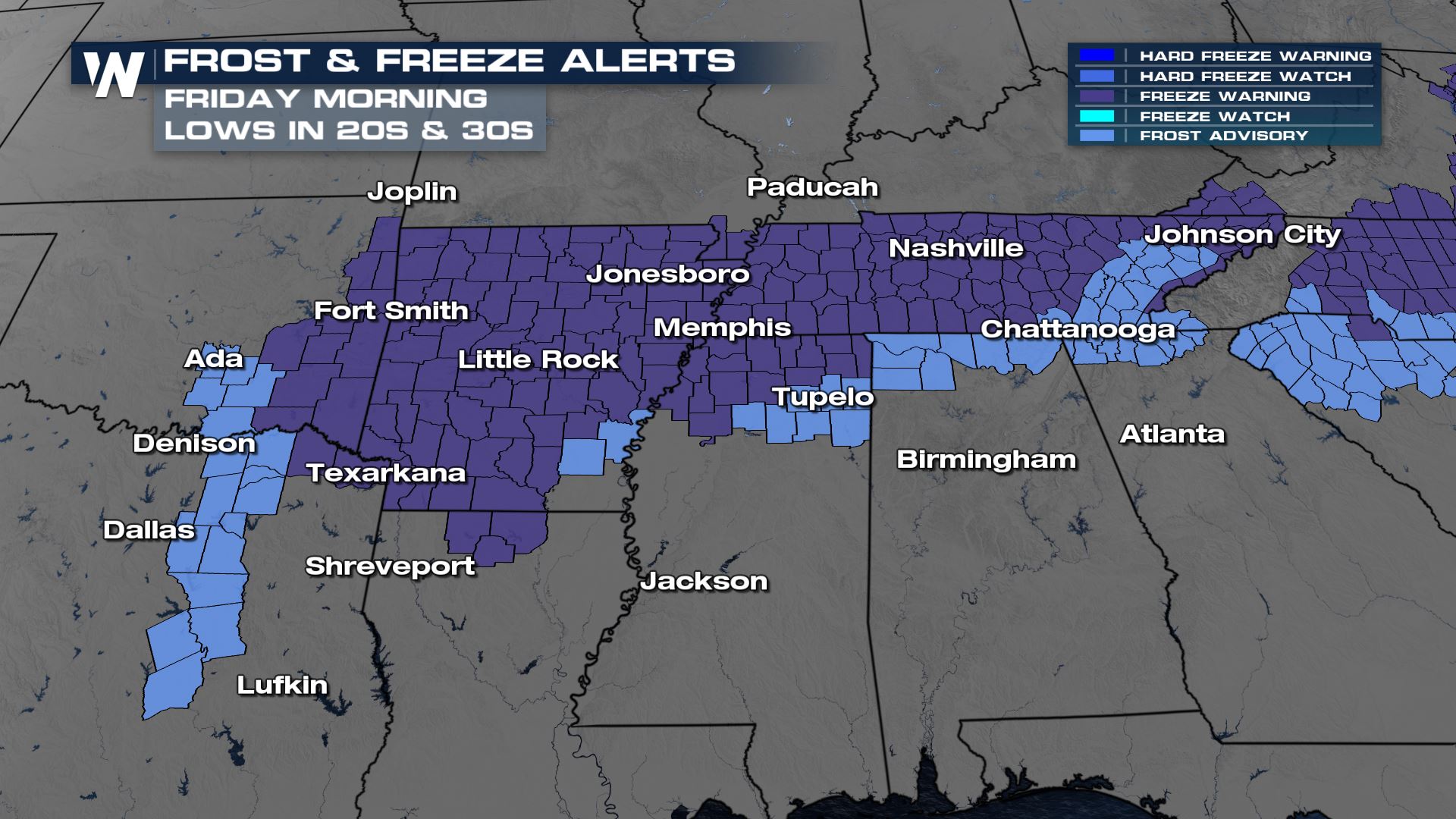 We will notice very cool daytime highs as the airmass sinks south into parts of the Red River Valley and Texas. Many locations will be 10-20° cooler than average. Cold air will continue to sink into the Mid-South and lower Mississippi River Valley Friday morning. Frost and freeze alerts have been issued for several states due to the possibility of temperatures reaching close to freezing for a few hours. Cover sensitive outdoor plants if you're unable to bring them inside to avoid a killing frost or freeze!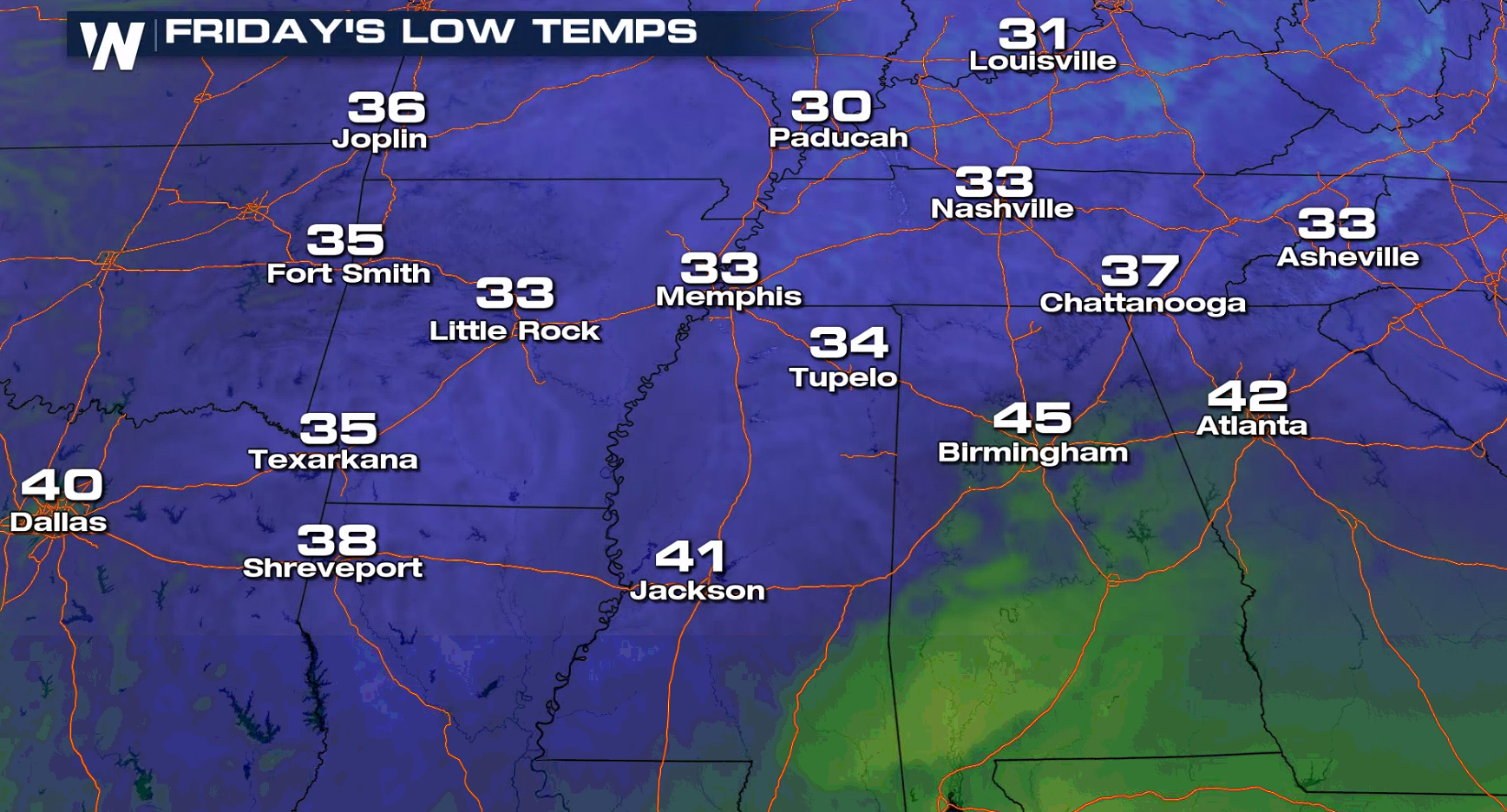 Temperatures are expected to stay below average into this weekend, but slowly climb for several cities in the central parts of the nation.
Northeast and Mid-Atlantic Temperatures
The cold air will also push into the Middle Atlantic, potentially bringing an end to growing season by early Friday morning. Chilly weather will settle into the Northeast as well.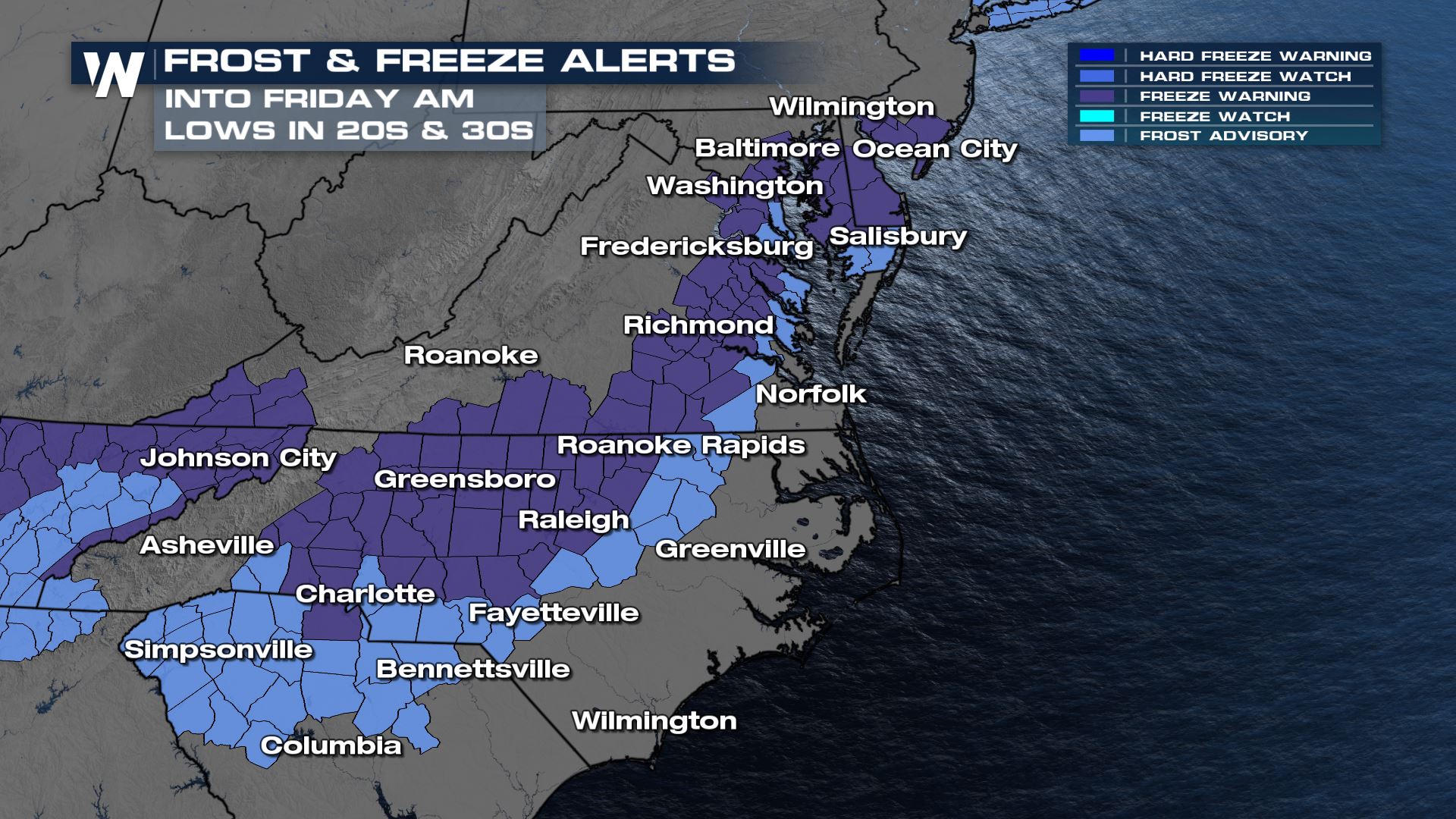 Frost and freeze alerts are in effect from New Jersey to South Carolina. These alerts are reserved for the first killing frost/freeze in the autumn months which end the growing season.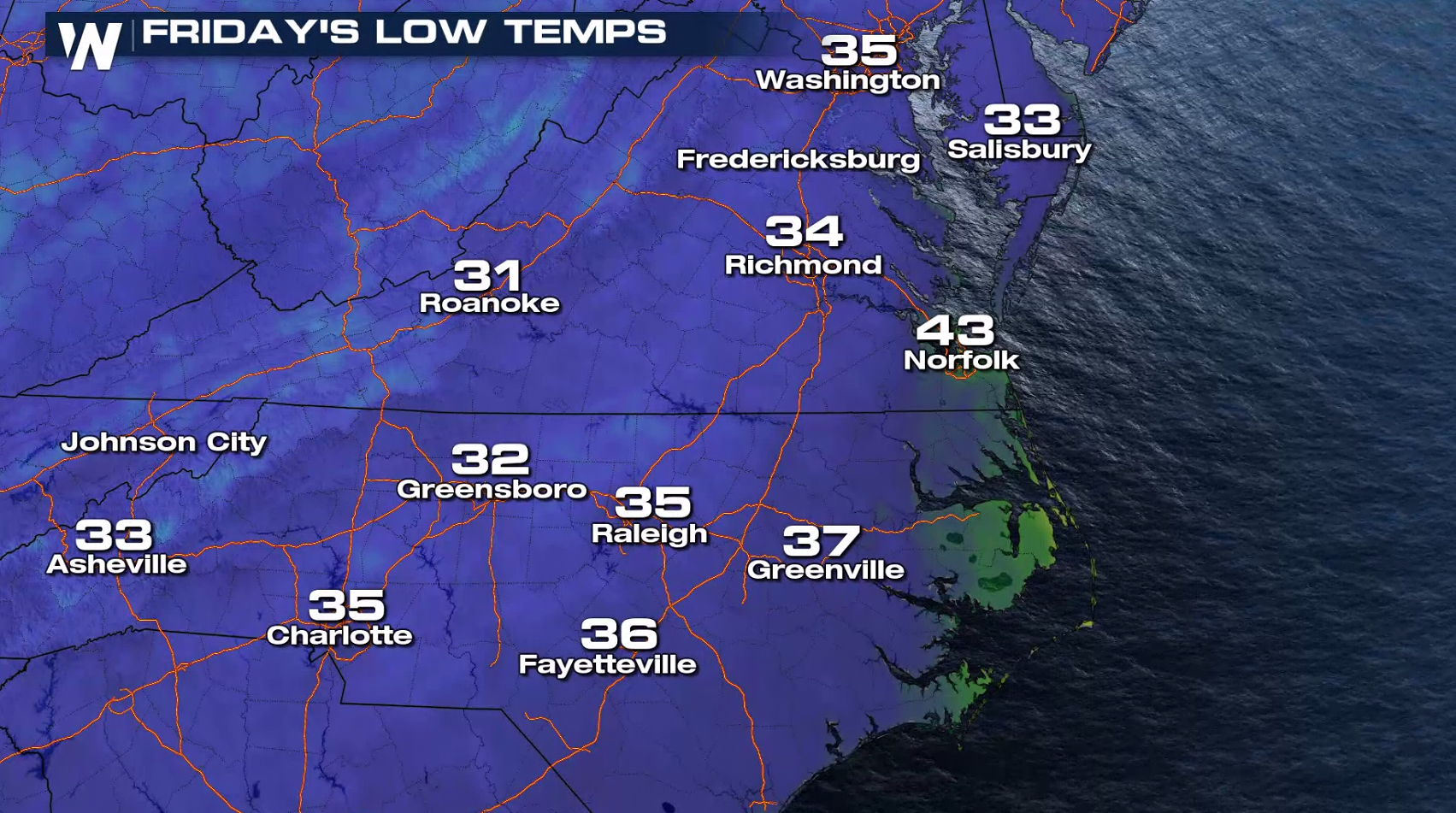 Frost and freeze alerts are in effect for parts of the Long Island Sound region.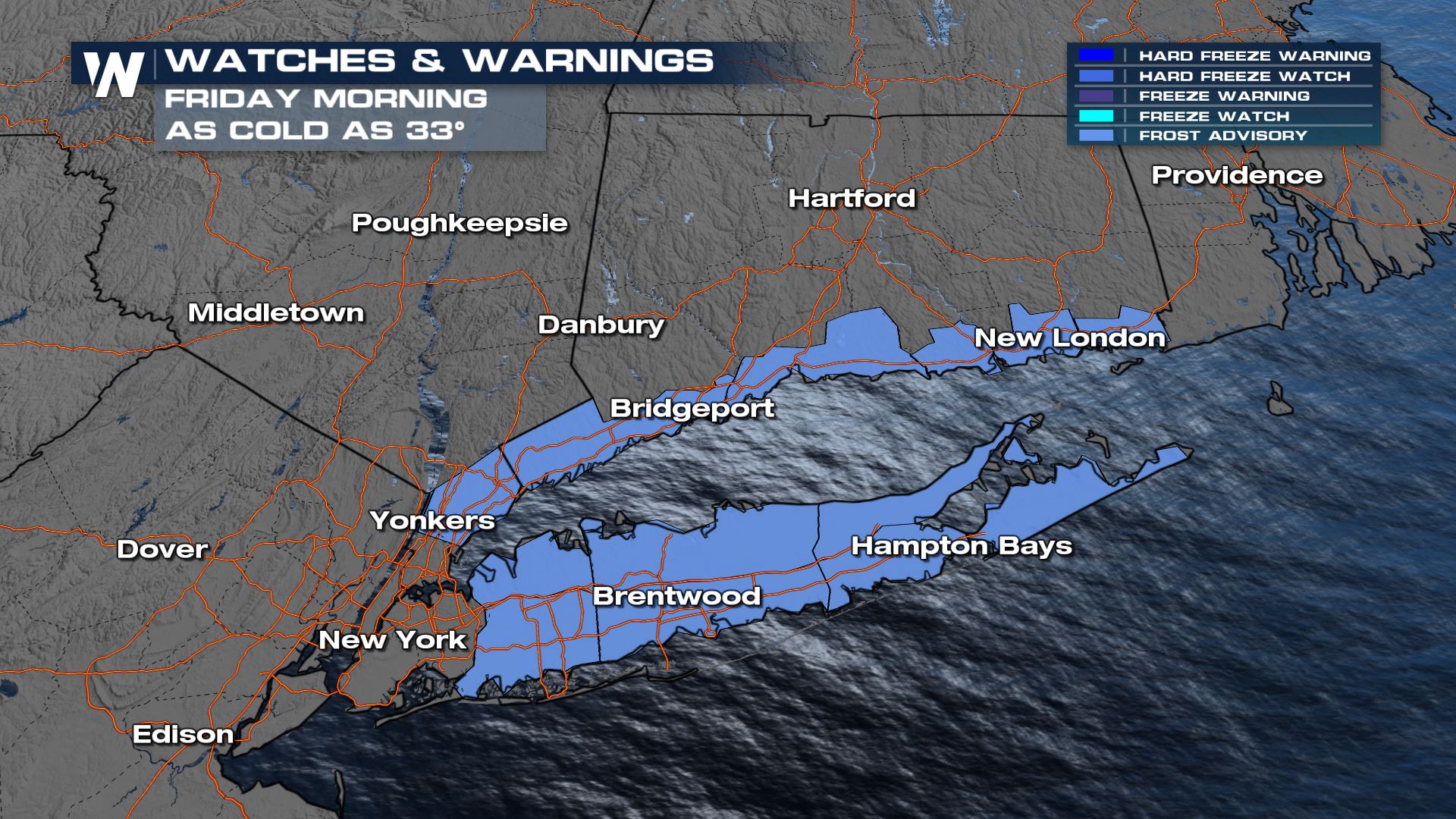 Temperatures will be cooler-than-average for a few days, into the weekend, then trend warmer next week.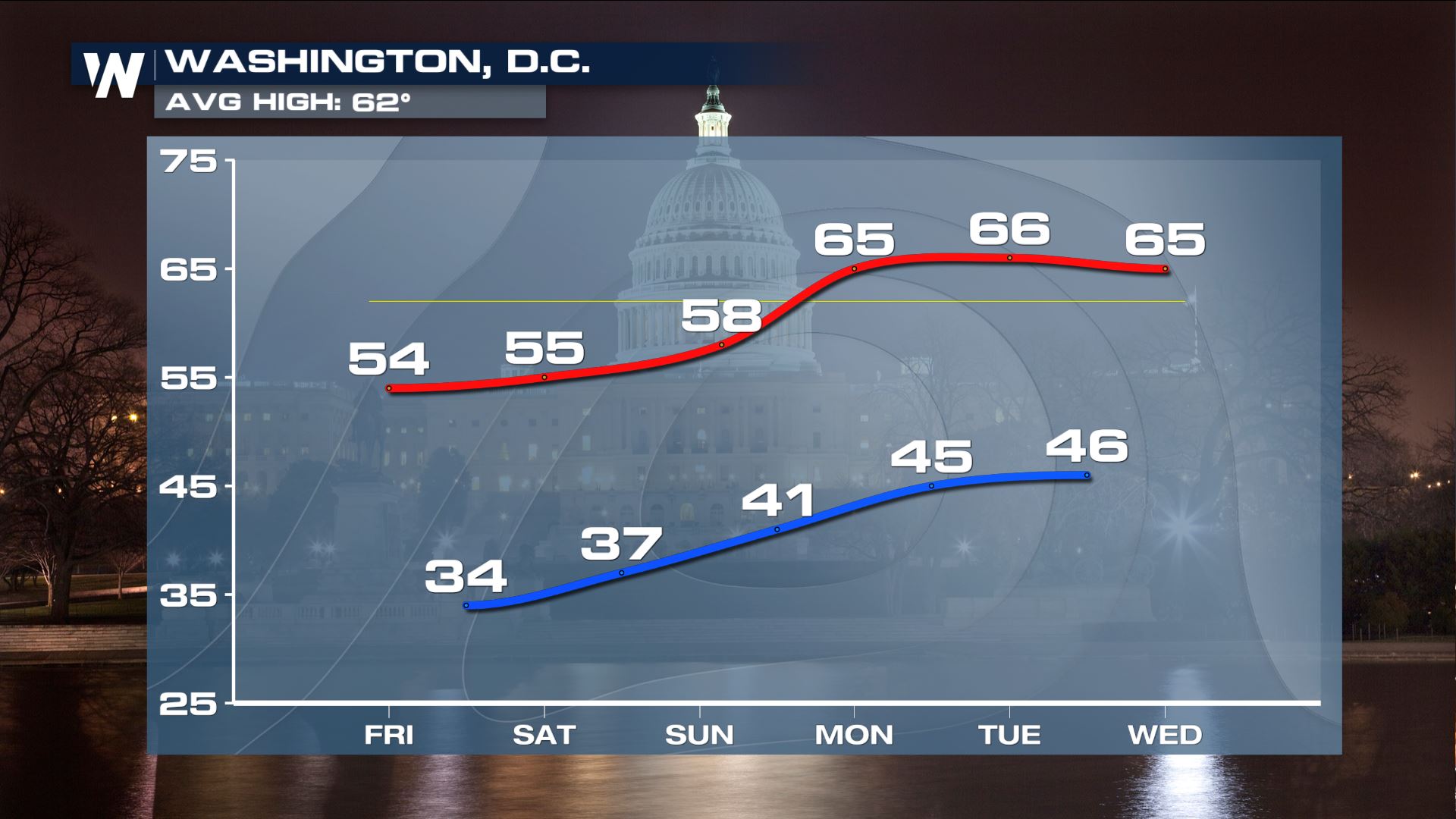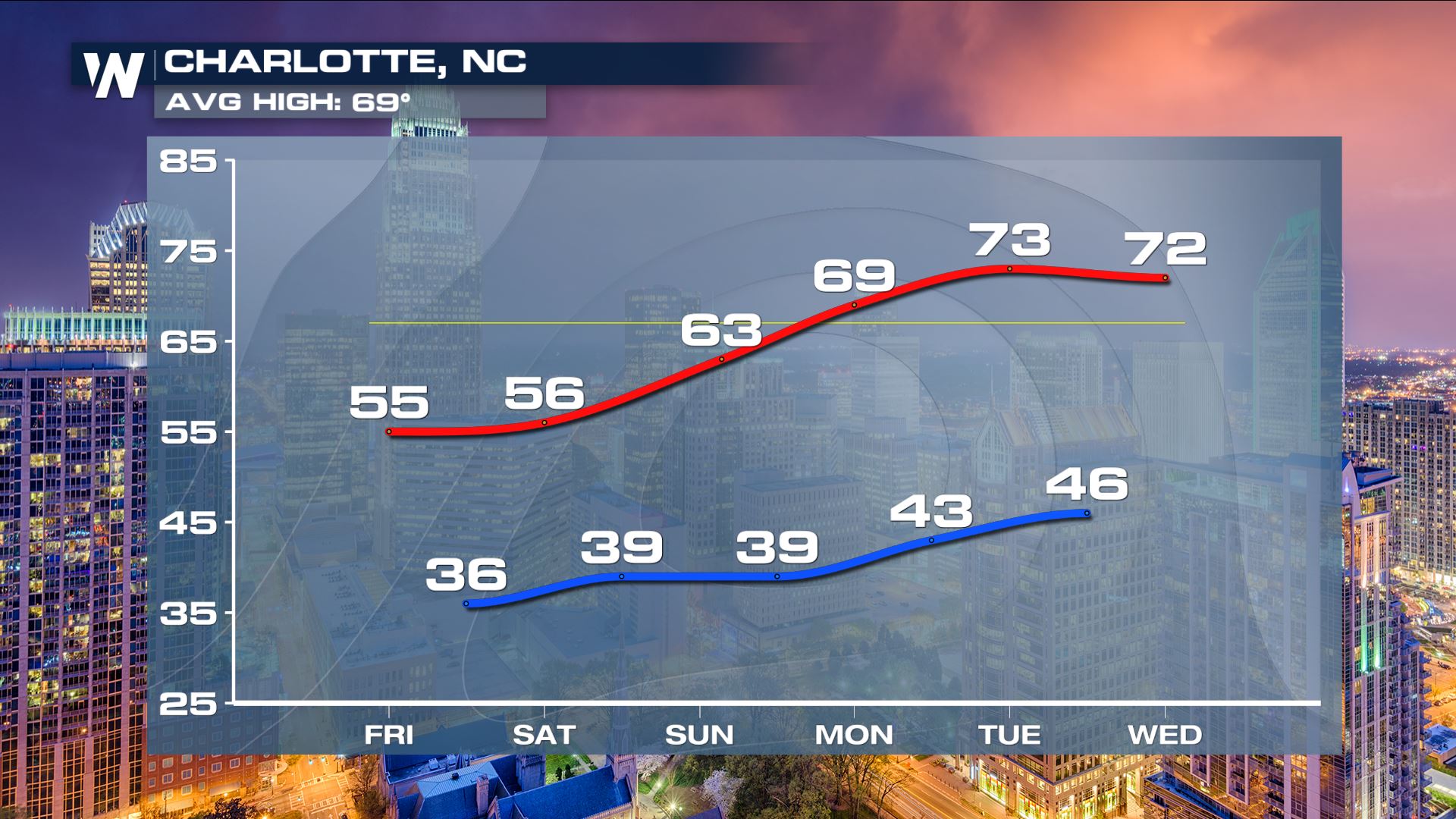 You can watch our forecasts about this top weather story on your favorite streaming platform, just search WeatherNation!