Record-breaking cold temperatures were found across many central United States cities on both Friday and Saturday.  Temperatures dropped off quickly Friday night, setting records across states like Kansas and Nebraska.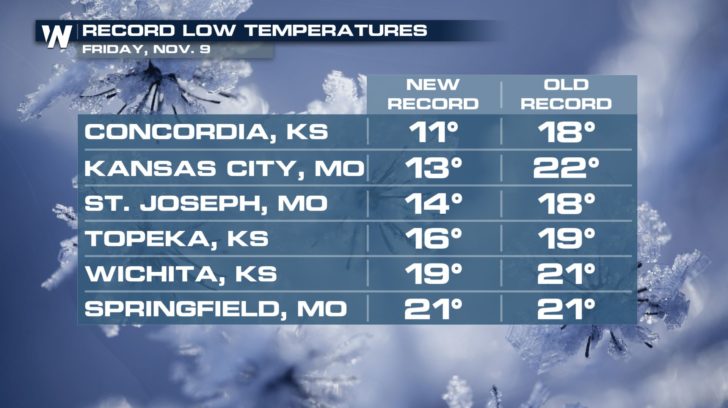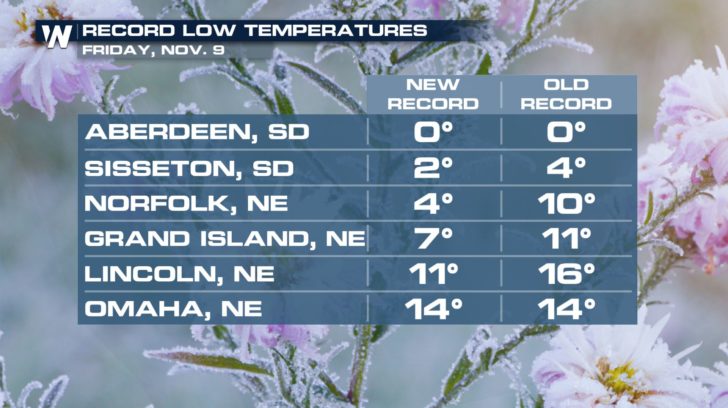 The mercury continued to drop on Saturday morning, setting records in many of the same communities.  Kansas City, Missouri broke their record low temperature for Saturday, November 10th by ten degrees!  The average low for Kansas City in early November is usually in the mid-to-upper 30s.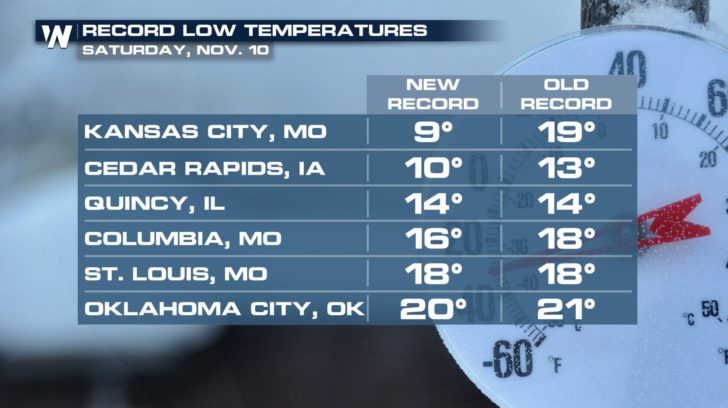 Snow also fell in many Midwest communities over the last couple of days.  Several cities in Illinois and neighboring Missouri set snowfall records on Friday, November 9th.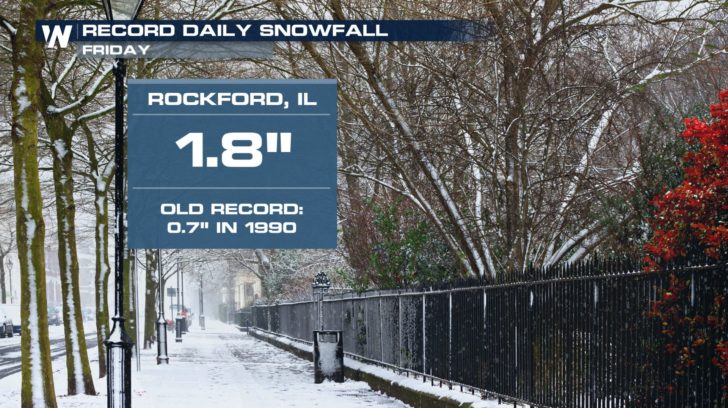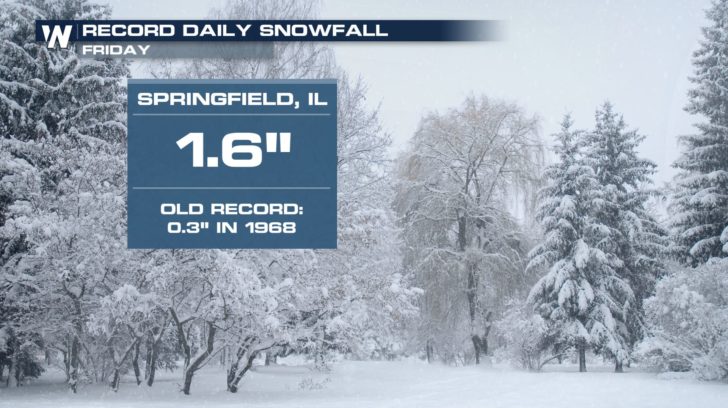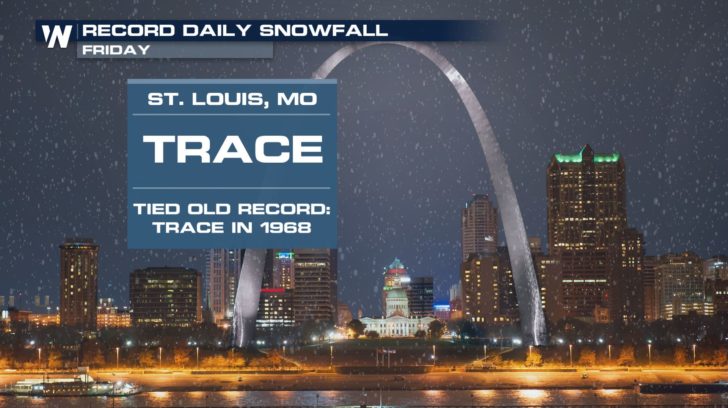 Lake-effect snow piled up downwind of Lake Superior.  Several communities in Michigan's Upper Peninsula and north central Wisconsin received 12 inches or more of snow.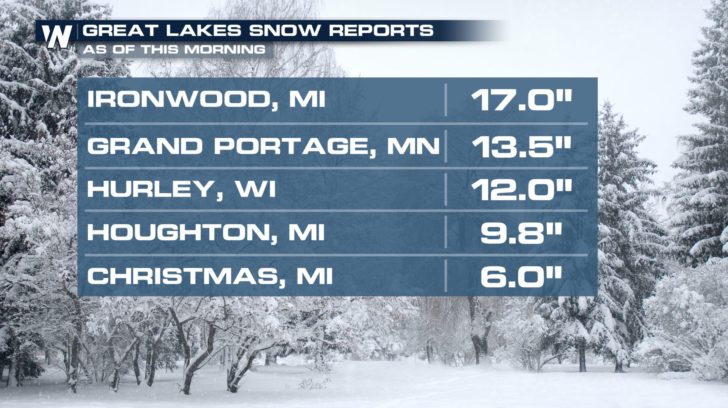 In Michigan's Lower Peninsula, the city of Grand Rapids had record snowfall for Saturday, November 10th.  Until then, the record for that date had stood since the late 1800s!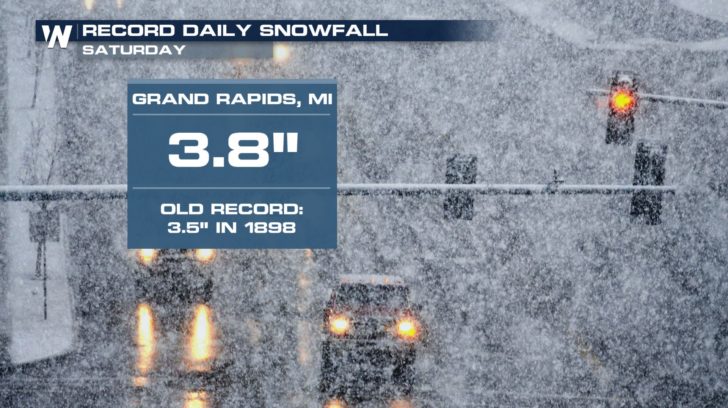 With more wintry weather and chilly temperatures in the forecast, be sure to follow WeatherNation on
Facebook
and
Twitter
for the latest information. -
Meteorologist Joe Astolfi