The calendar might say it's April, but it felt more like January or February on Tuesday morning for a wide swath of the country. Temperatures plunged to record levels for several cities across the central and northern tiers of the country on Tuesday morning. In places like North Dakota, temperatures dropped down into the single digits, smashing old daily records in places like Minot and Grand Forks.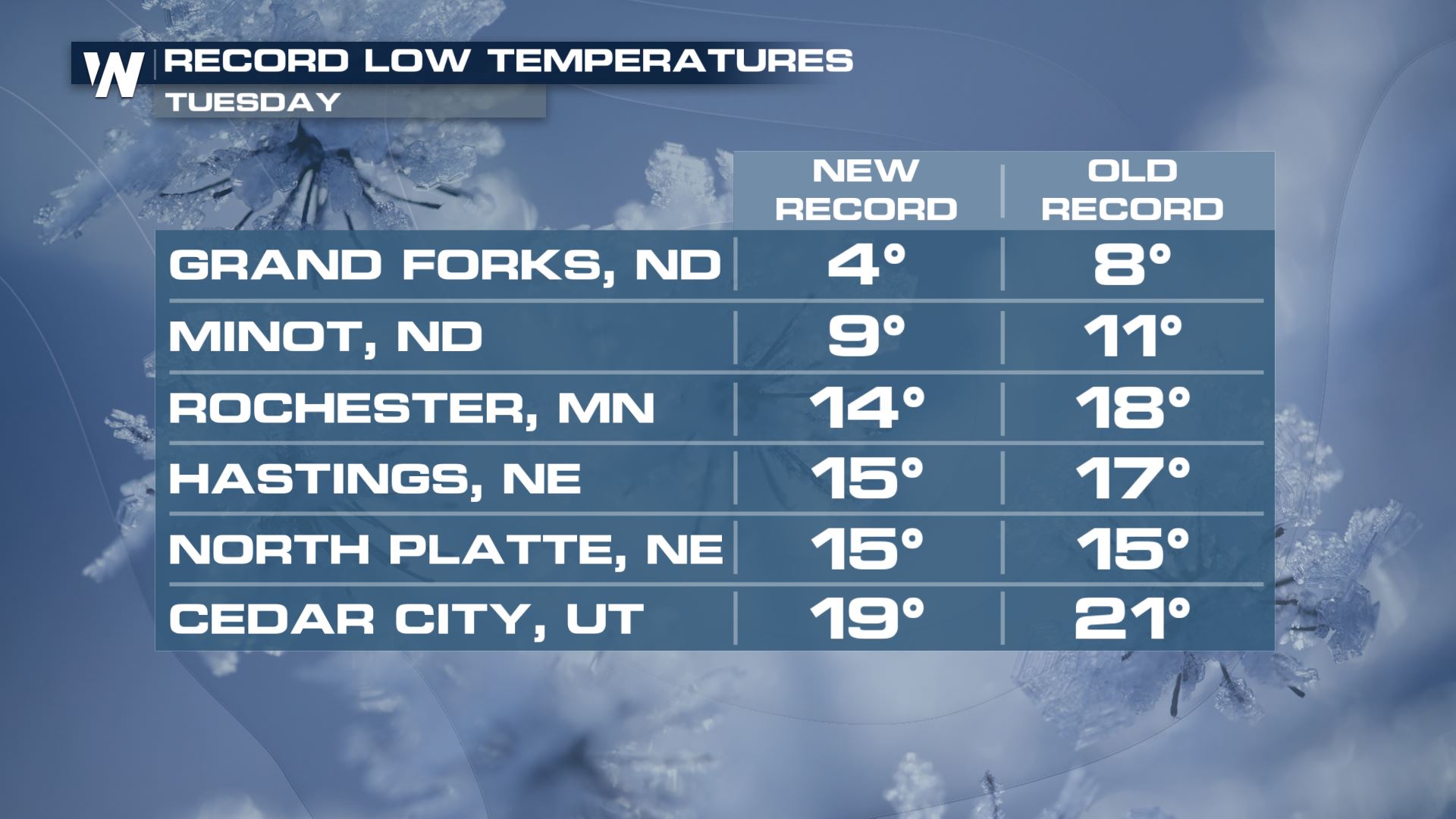 In Denver, the mercury fell down to a bitterly cold 11 degrees on Tuesday morning, making it the city's second-latest 11-degree low temperature on record (and the latest since 1953).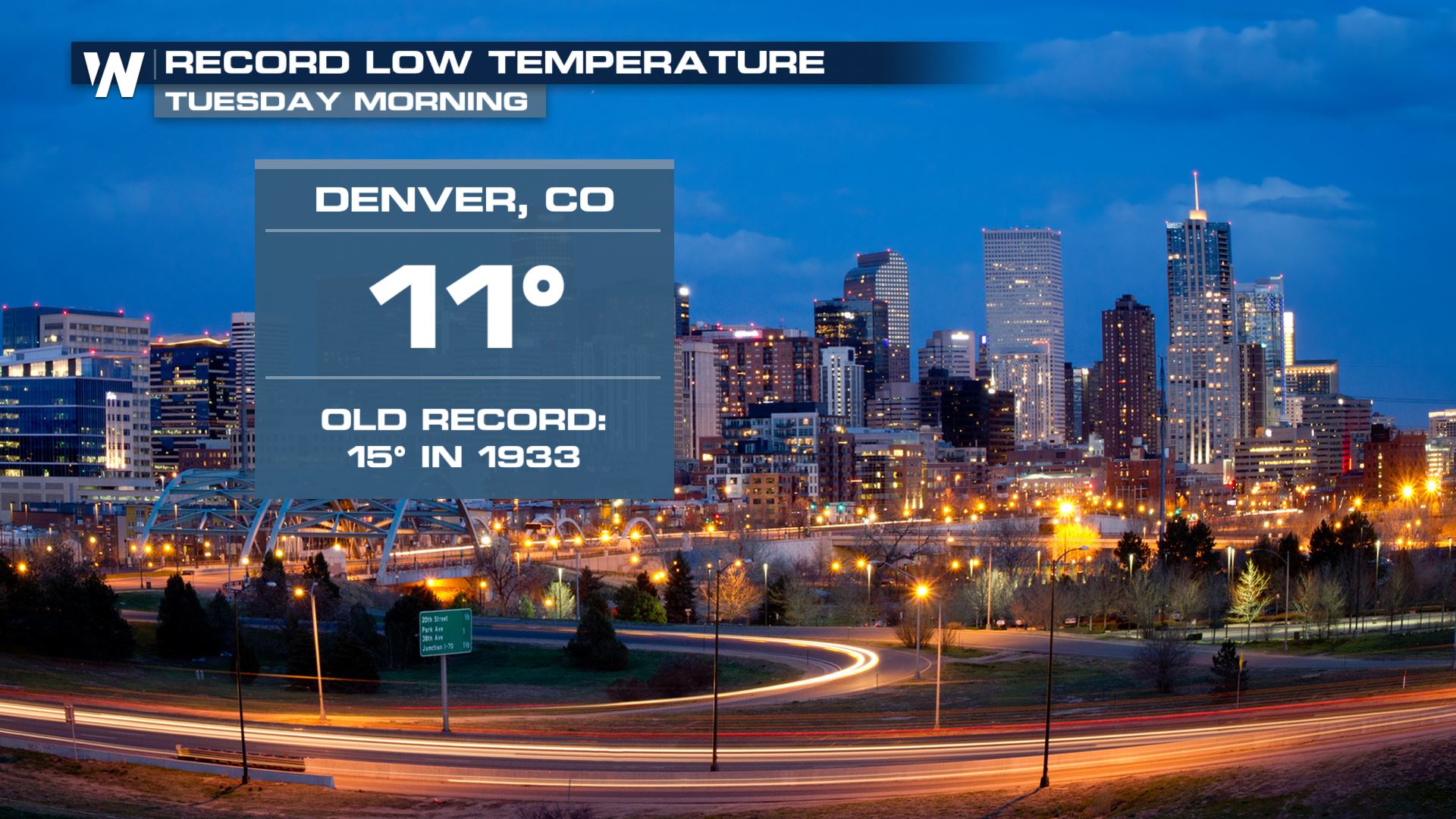 The Arctic freeze is directly tied to the big, powerful storm system that led to extremely active weather across the country over the weekend and early this week. The jet stream dropped unusually far south for this late in the spring season, dragging unseasonably chilly air with it as well. Much of the lower 48 will feel this Arctic push this week, with the cold air continuing to filter south and east over the next few days. Stay with WeatherNation for the latest on the cold, and
some of the snow accompanying the cold as well
. Meteorologist Karissa Klos has more on the snowy side of things in the previous link.