Strong upper-level winds and a surface low pressure system will bring widespread storms to the Mississippi and Tennessee Valleys Tuesday.  During the peak heating hours this afternoon scattered severe storms will fire-up and could bring hail, damaging winds and tornadoes to this region. Here is the latest severe weather update.
Severe Outlook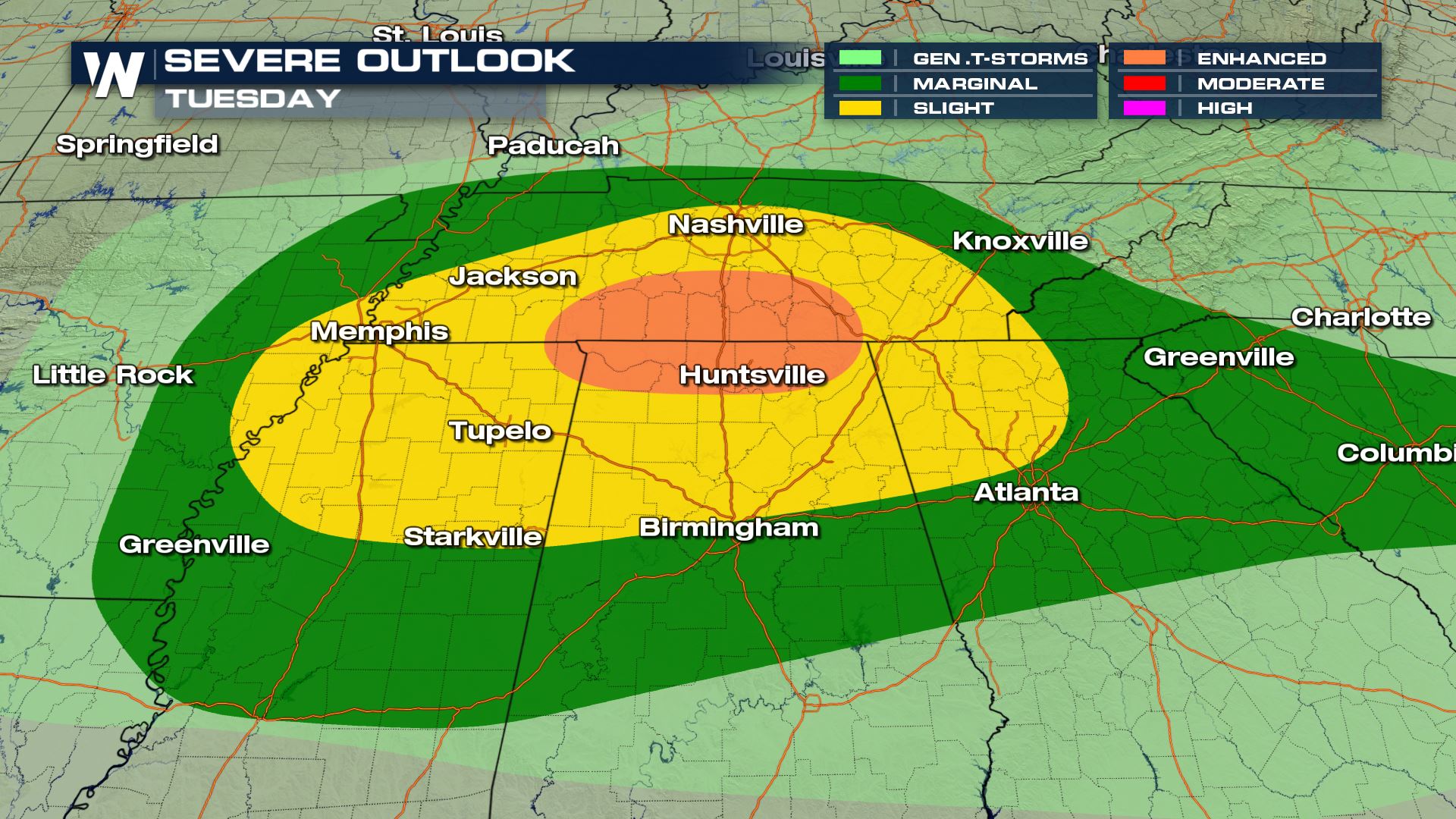 An enhanced risk has been issued for the Tennessee Valley.  Here is what an Enhanced risk means.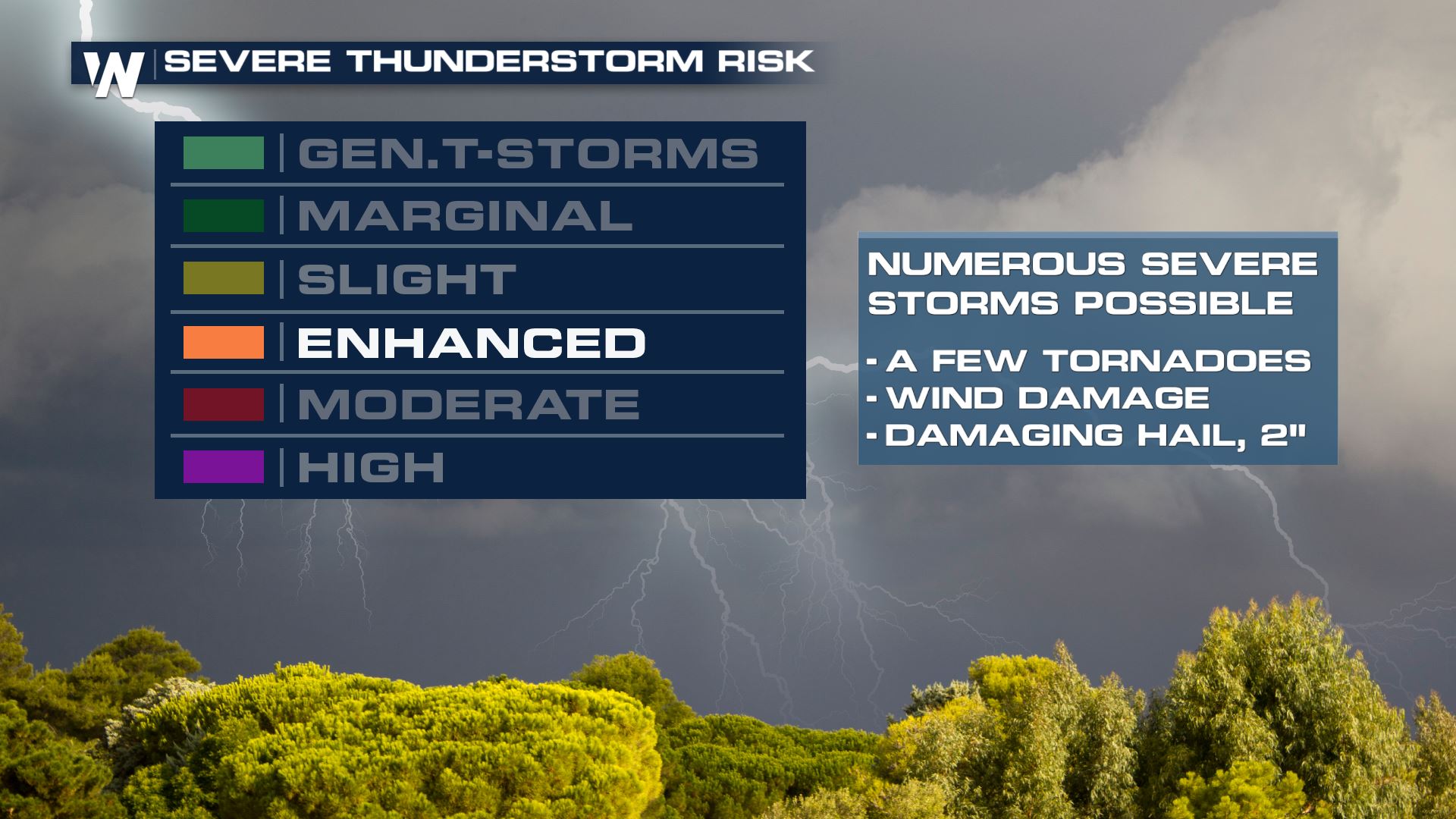 Severe Risks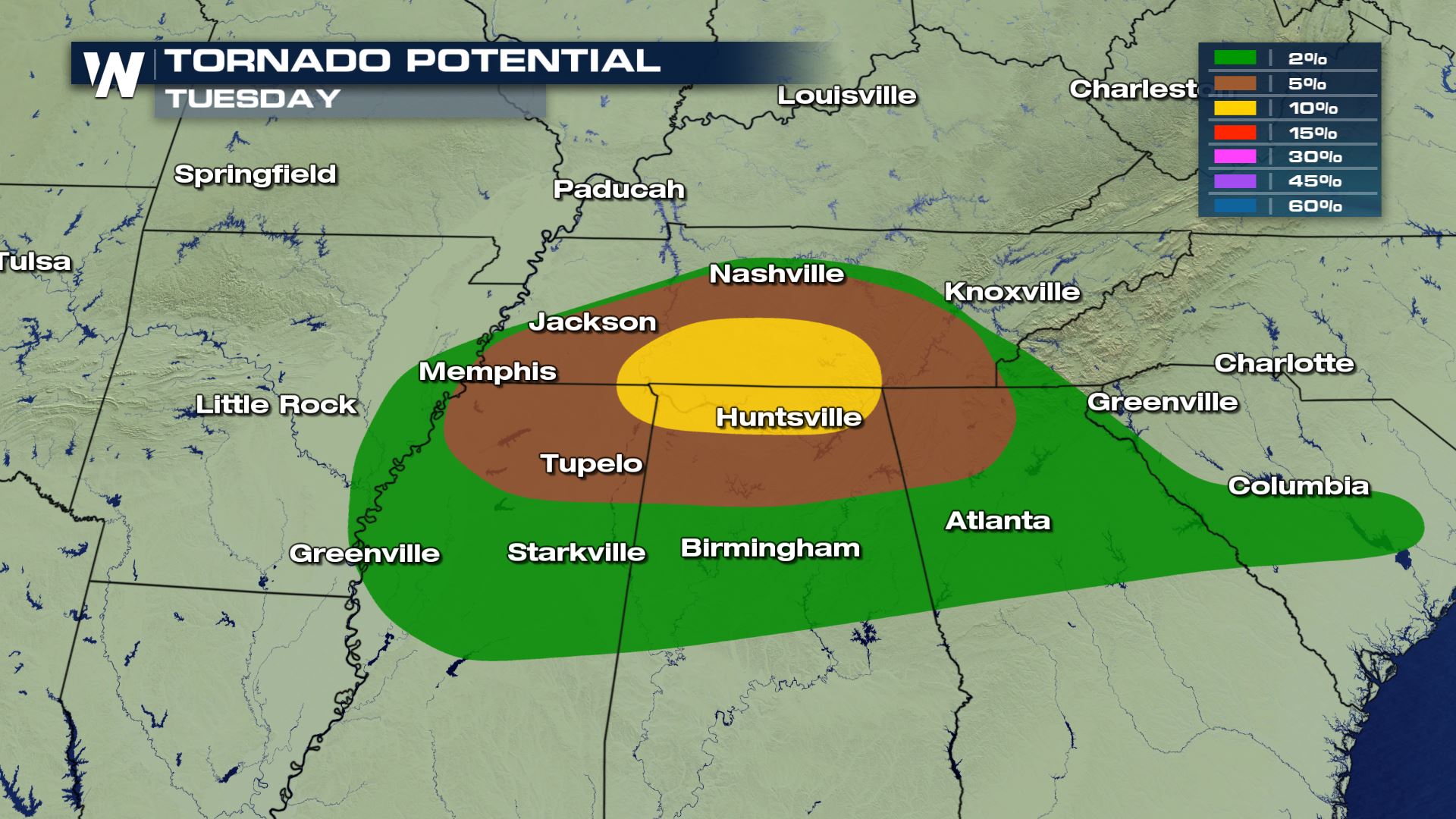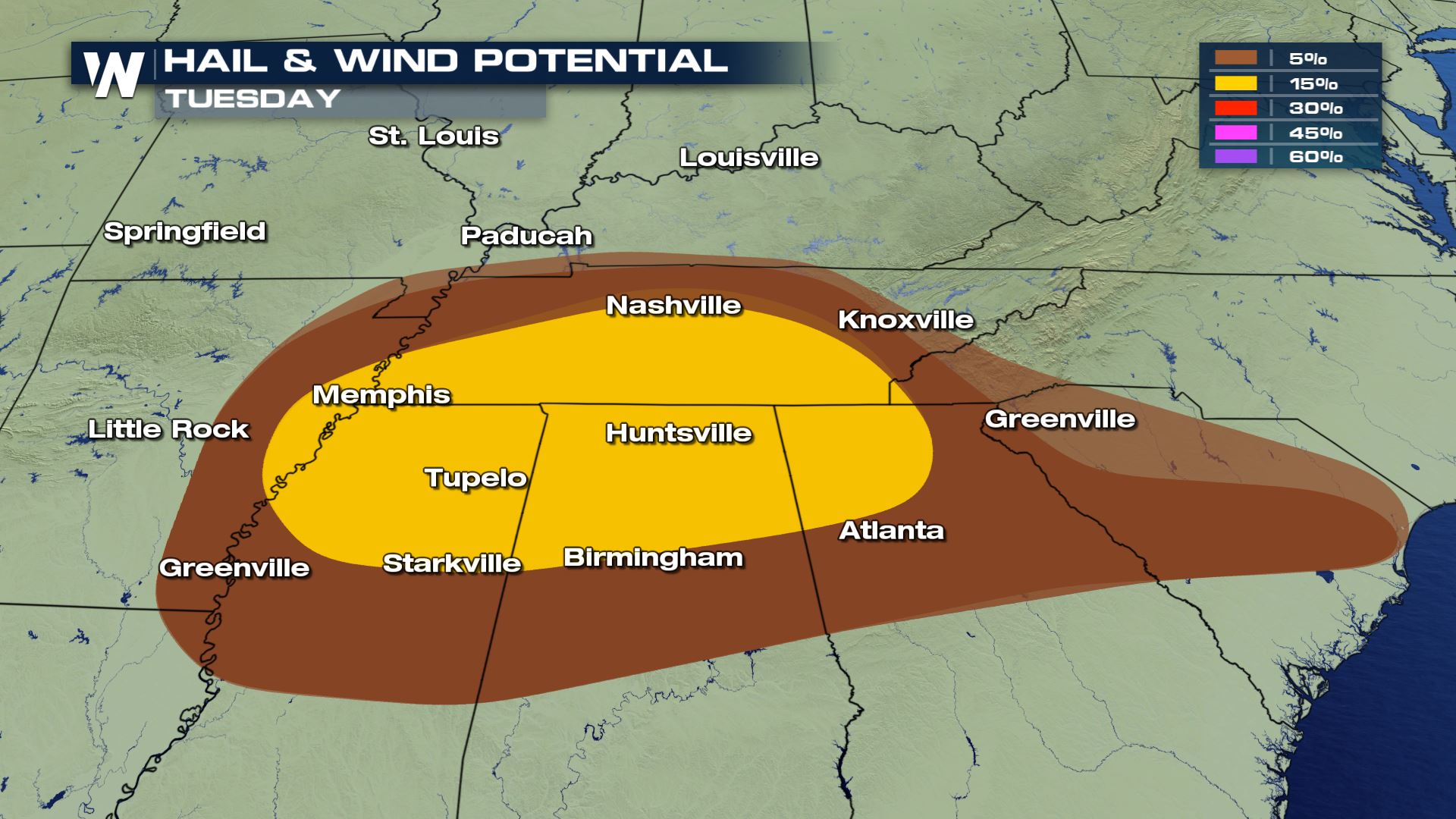 Check out all the severe risks we will be dealing with in these areas.  Damaging winds, large hail and tornadoes will all be possible. There will likely be a tornado or severe t'storm watch issued for this region later today.  There could be a few tornadoes impacting cities like Huntsville and
Forecast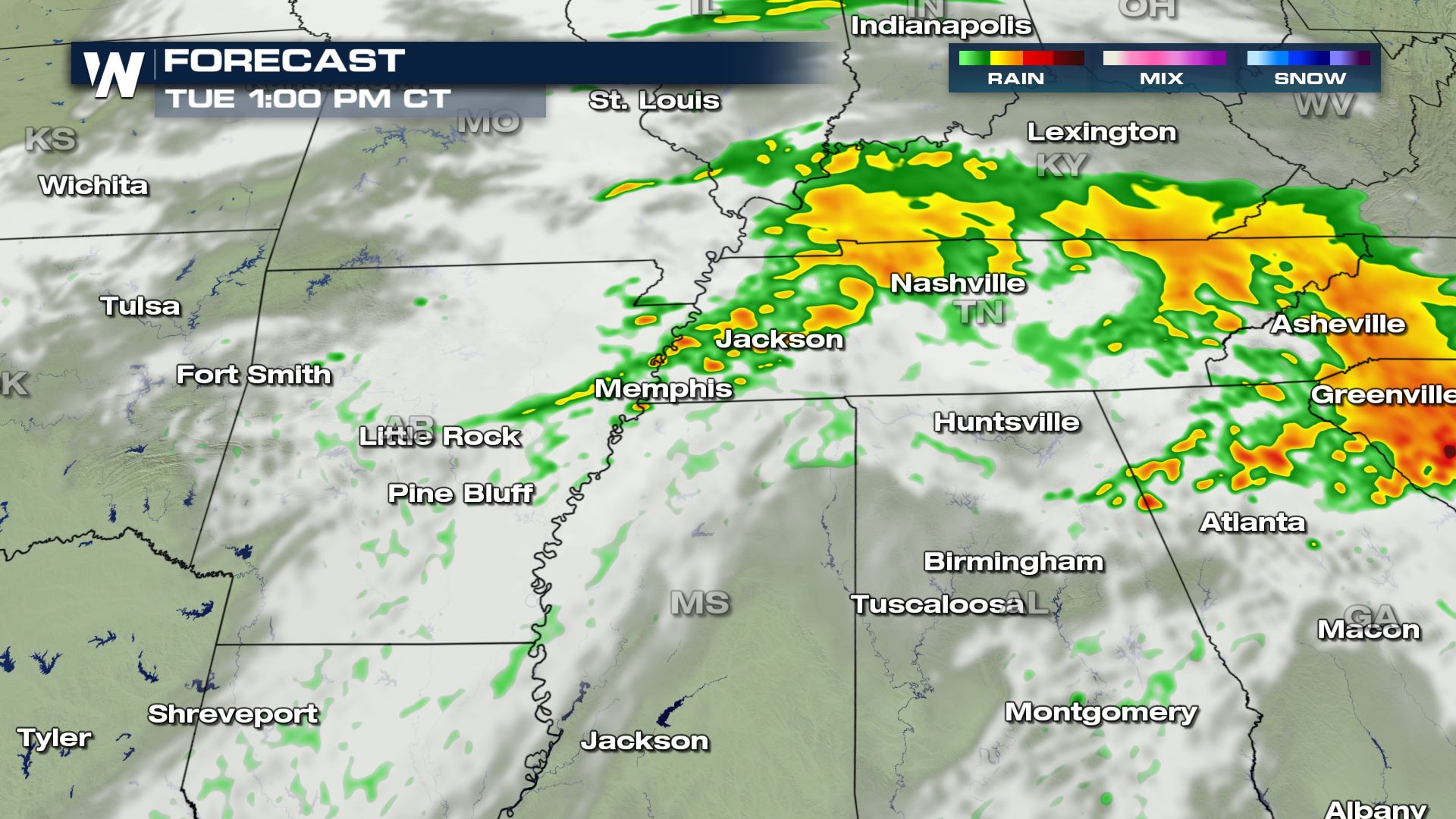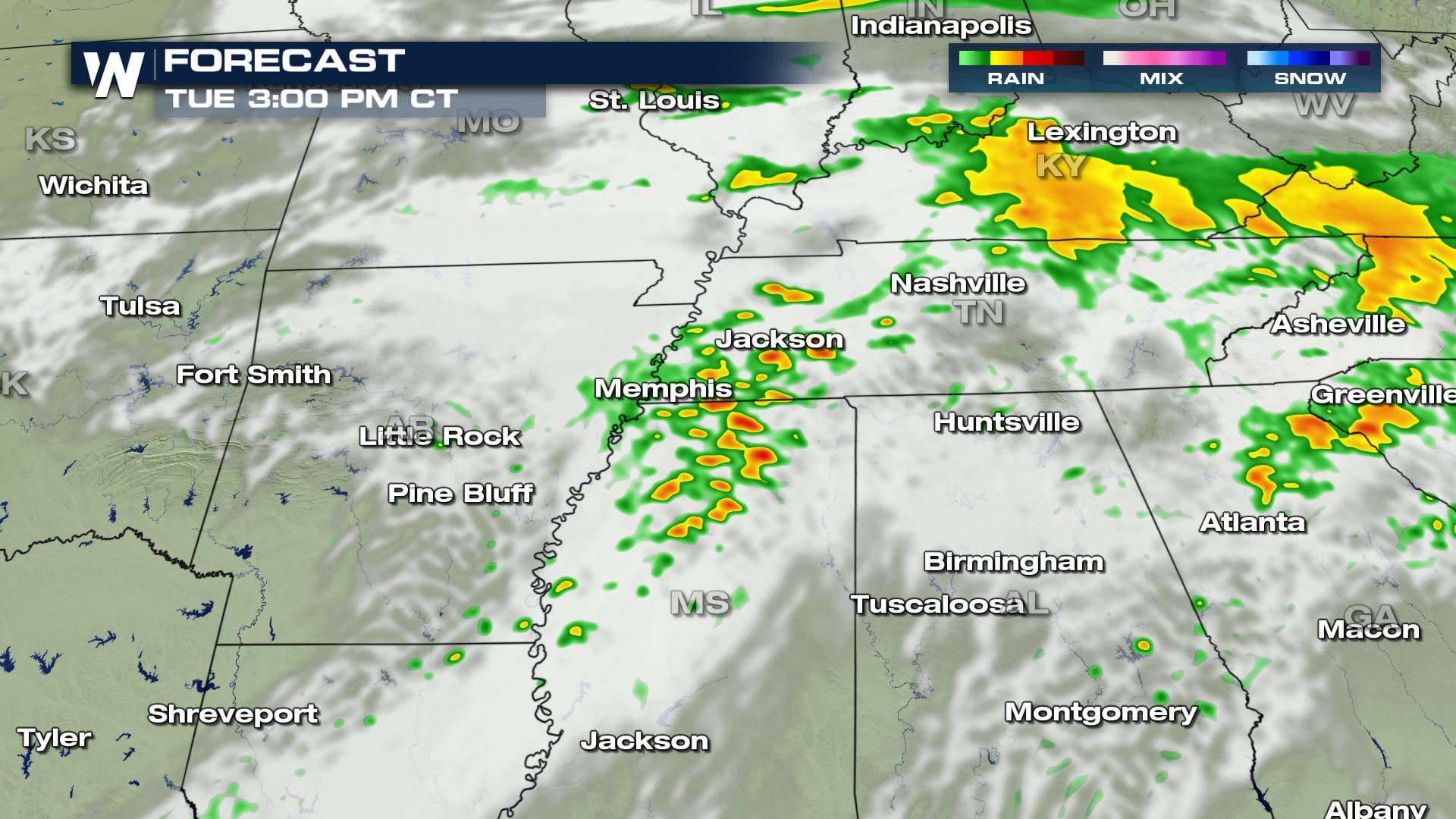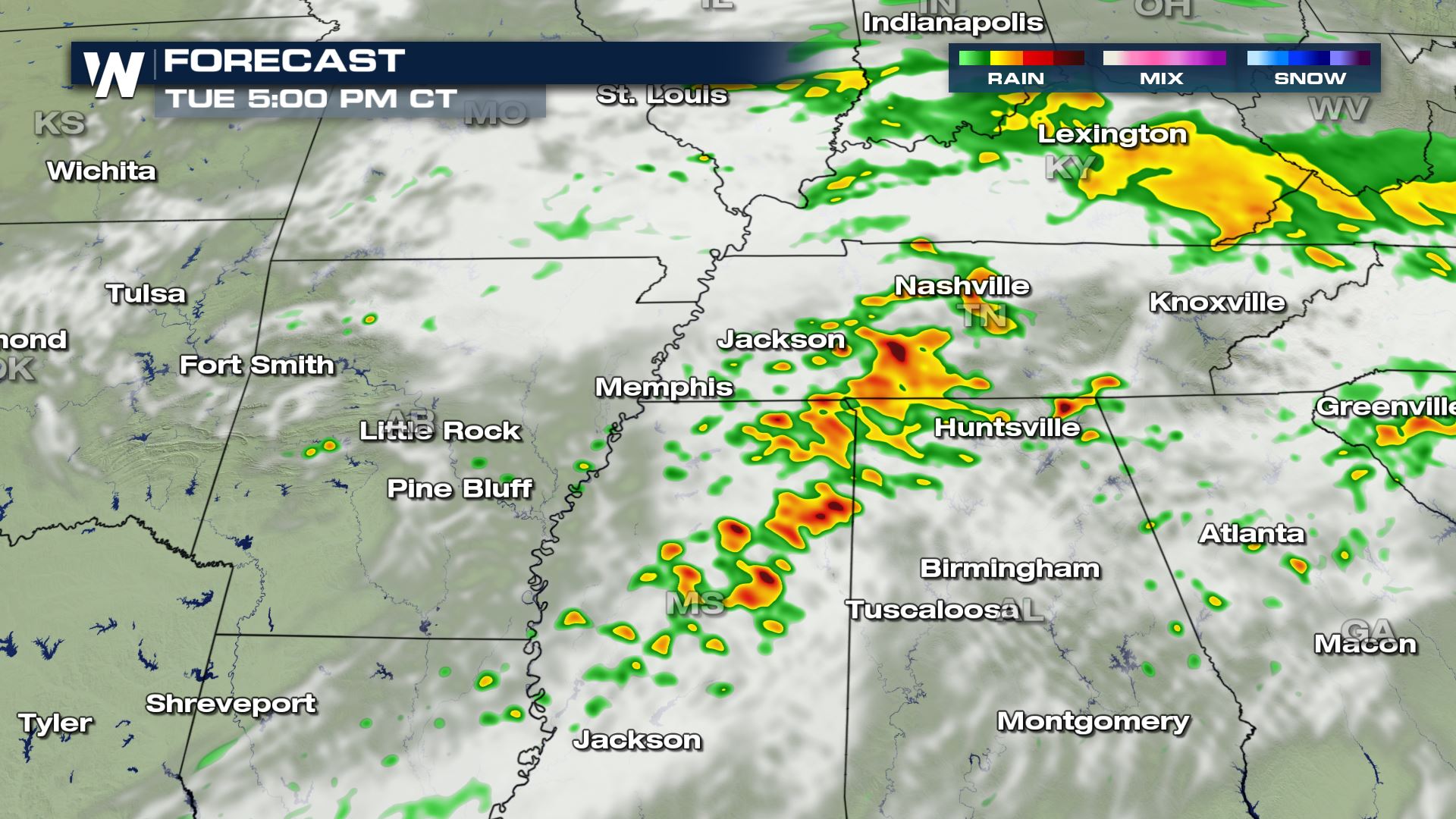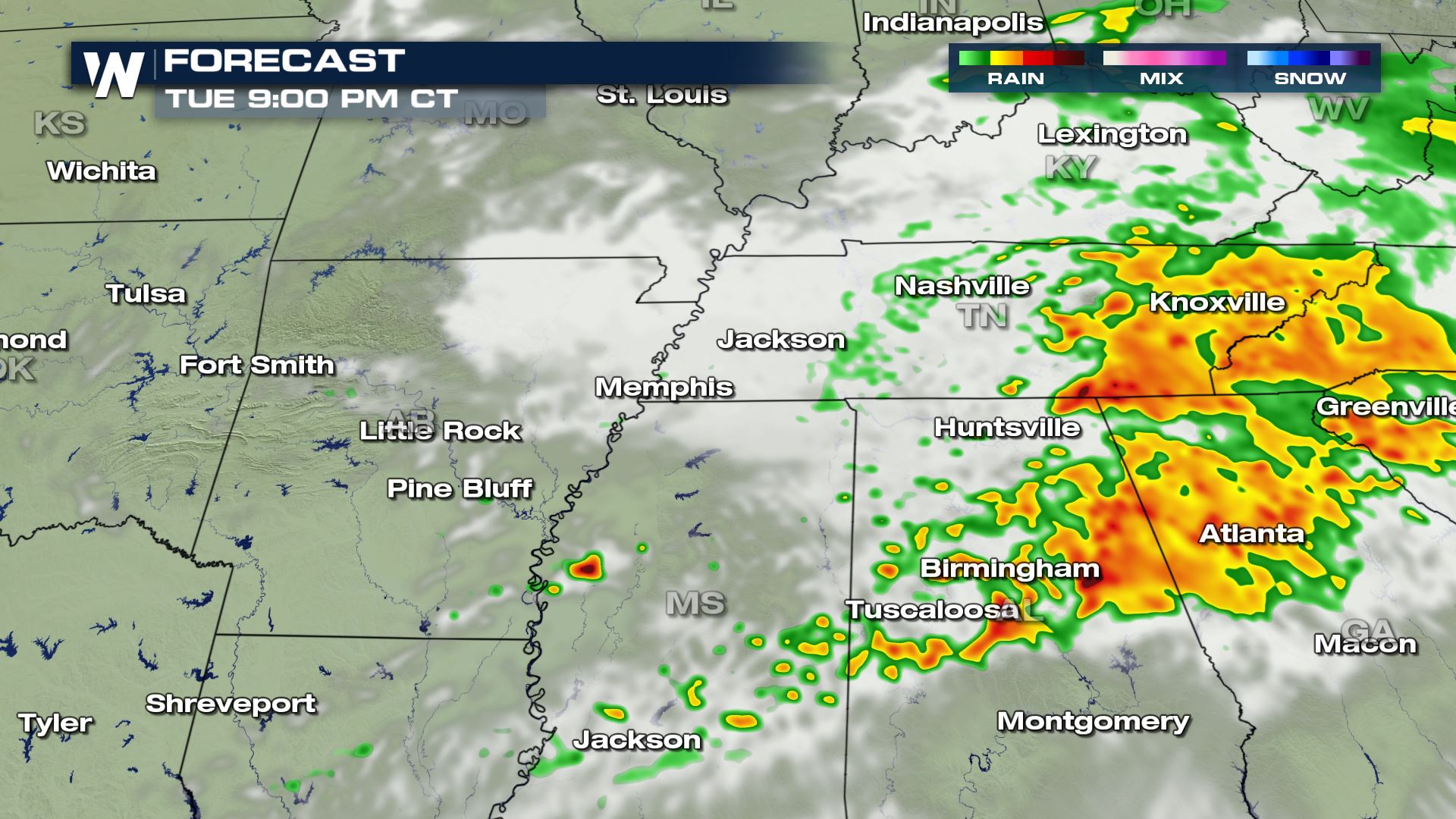 The timing for today's severe storms will be during the peak heating hours this afternoon.  This is a very typical Spring severe set-up.
Wednesday
The system will weaken as it swings towards the Atlantic Ocean. There is a marginal risk for severe thunderstorms in Eastern North Carolina, including the Outer Banks.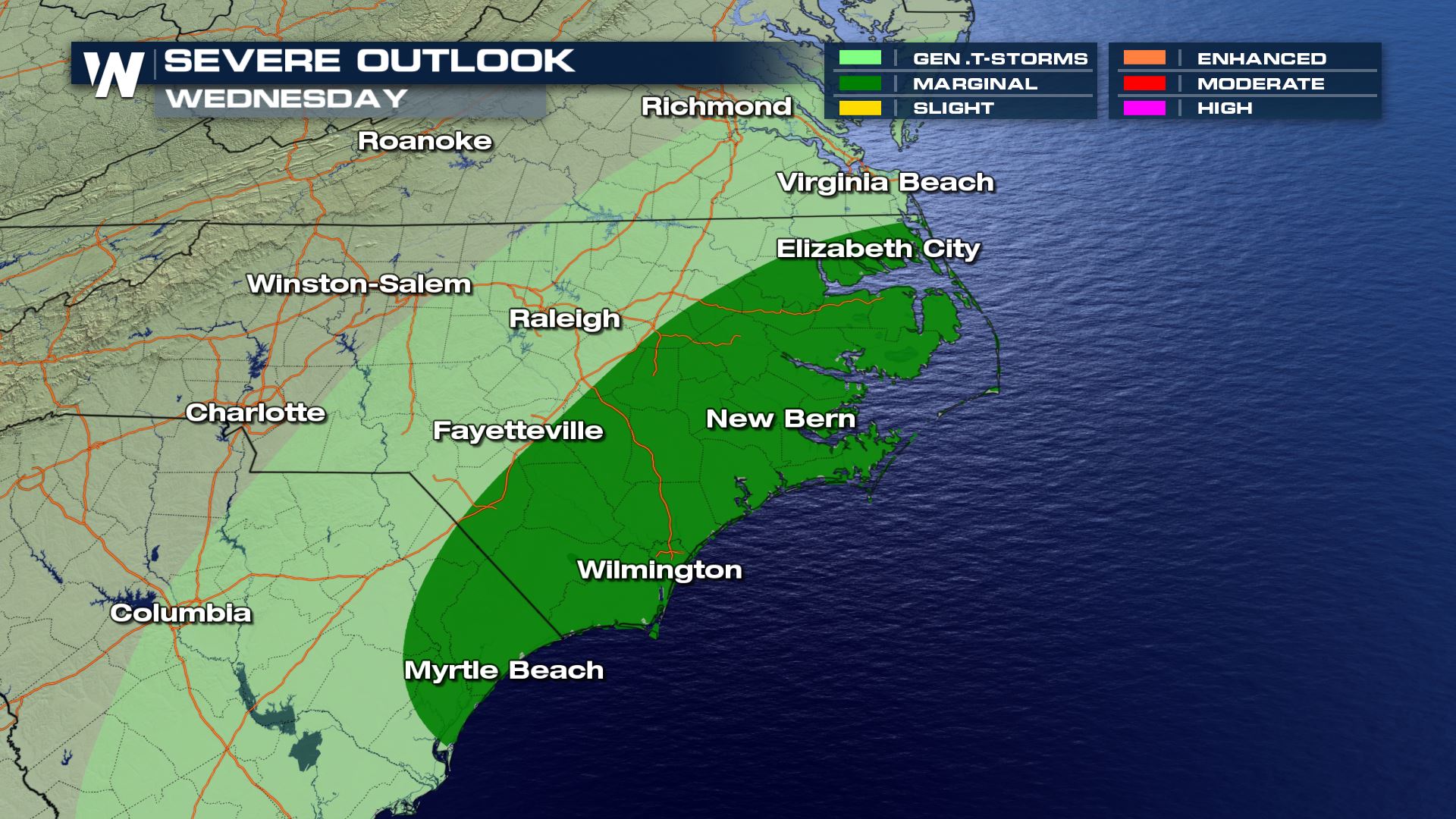 WeatherNation will keep you updated on-air and online with the latest severe weather risk areas and forecasts.