A potent wave of low pressure and its associated cold front spawned severe weather throughout the day on Thursday with numerous wind, hail and tornado reports. Widespread storms through the South resulted in many reports of damaging wind and hail. Look at how many warnings that were issued on Thursday! Red are the tornado warnings and yellow were severe thunderstorm warnings issued. Sadly, 9 people have died as a result of the tornadoes on Thursday.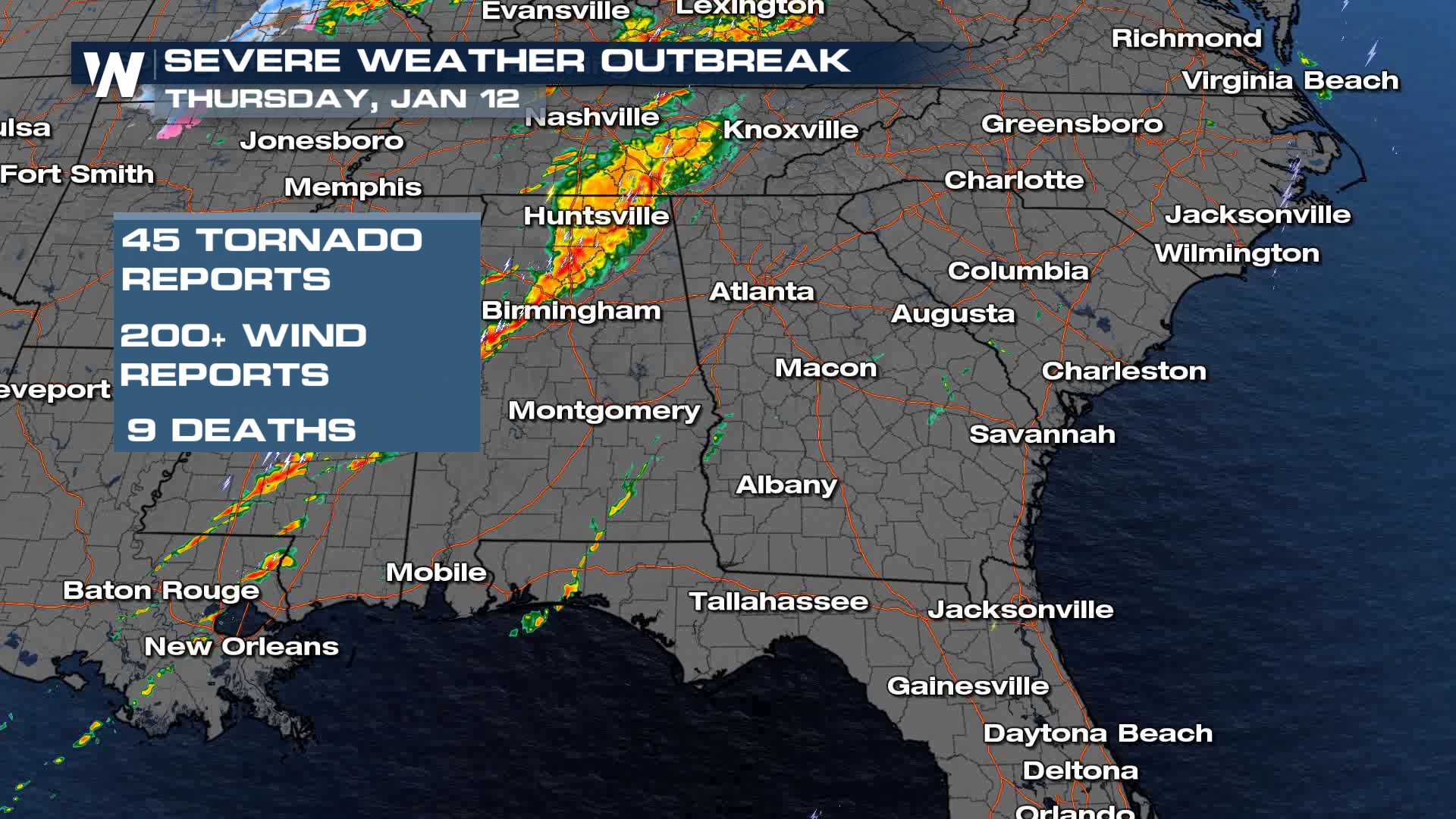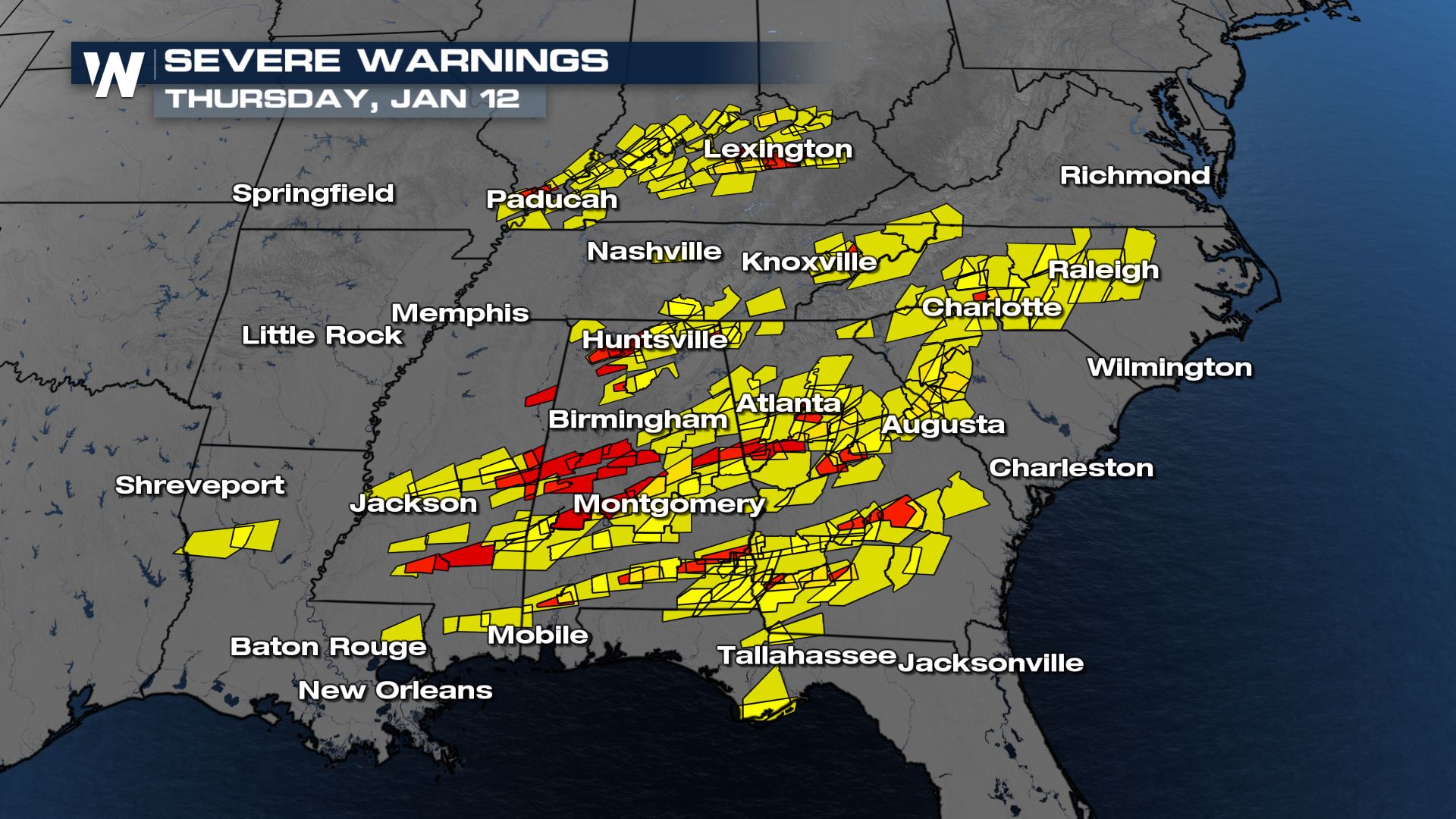 There were multiple confirmed tornadoes in both central and northern Alabama and through the south side of the Atlanta metro Thursday afternoon. https://twitter.com/WeatherNation/status/1613639312259653643 Unfortunately, multiple injuries and deaths have been reported following an intense tornado that tore through Autauga County, Alabama early Thursday afternoon.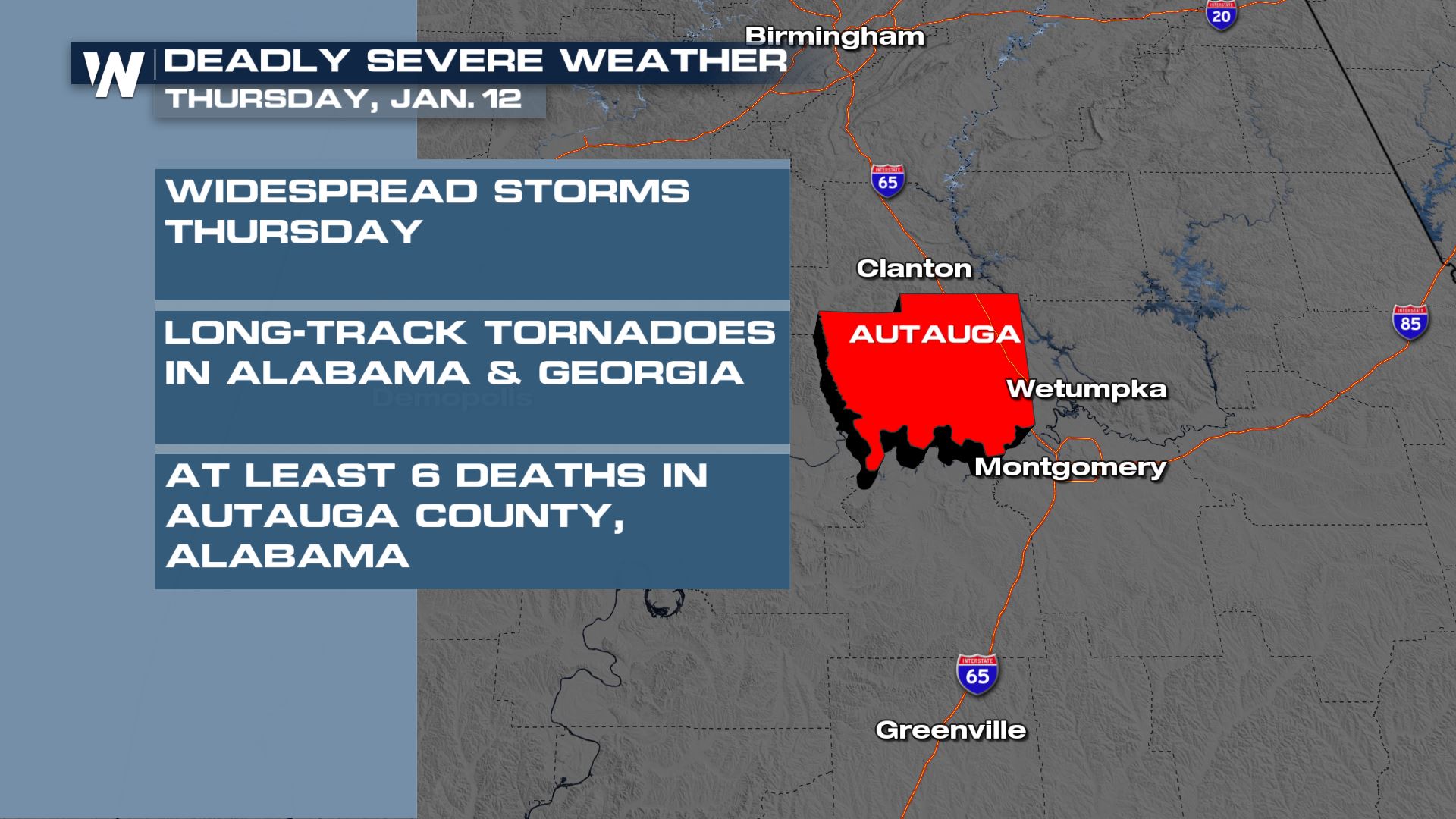 https://twitter.com/WeatherNation/status/1613611447736467472?cxt=HHwWoICwvf_D2eQsAAAA This was the same cell that tore through Selma, AL earlier in the afternoon resulting in widespread damage to the town. https://twitter.com/WeatherNation/status/1613672301802786816 Storm surveys will have to be conducted to determine how many tornadoes touched down on Thursday and their associated EF rating. A storm survey out of Henry County, KY confirmed a strong EF-1 tornado formed early Thursday morning. Additional tornado surveys are ongoing across the South. Here a few preliminary tornado ratings from Thursday.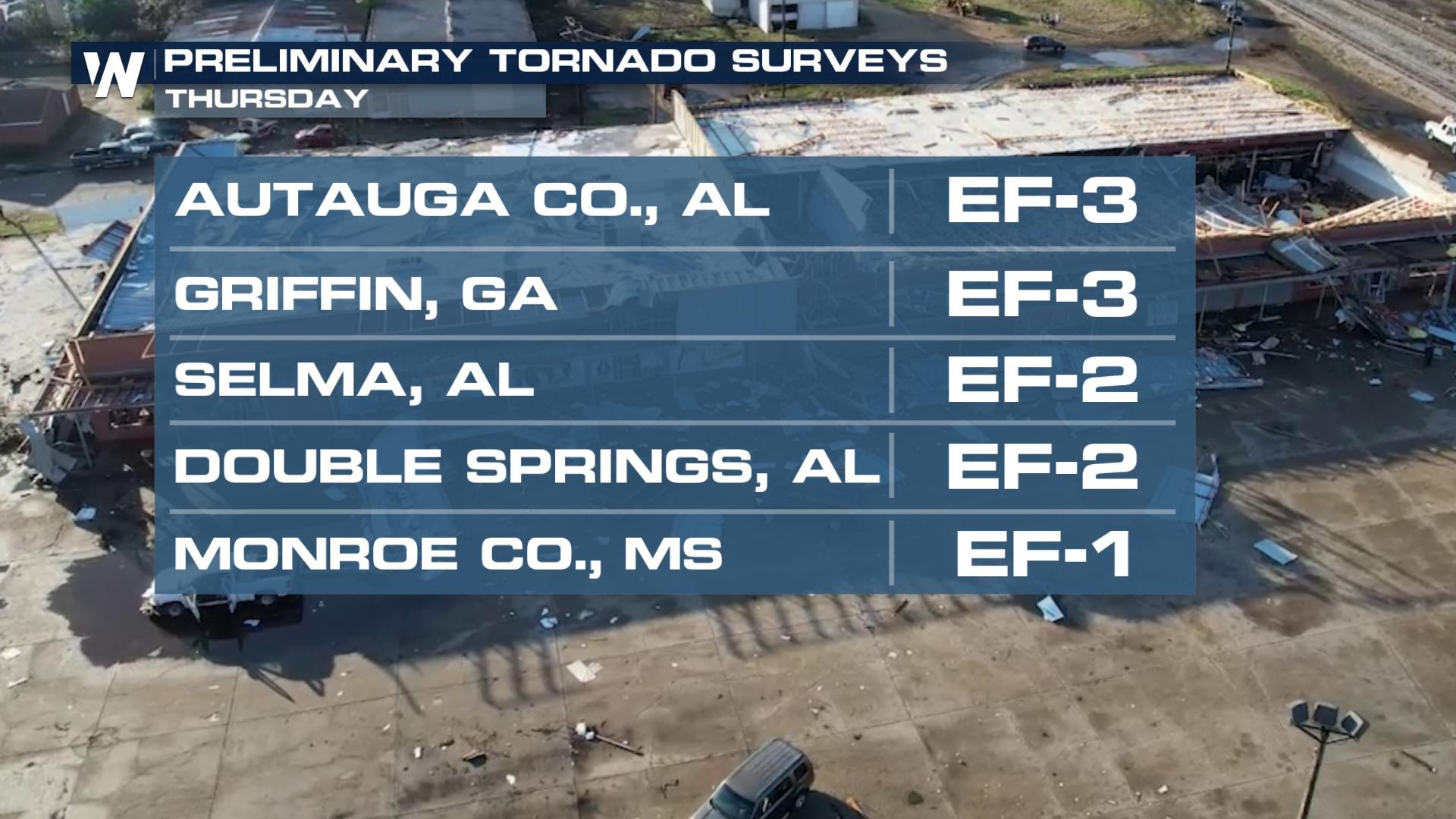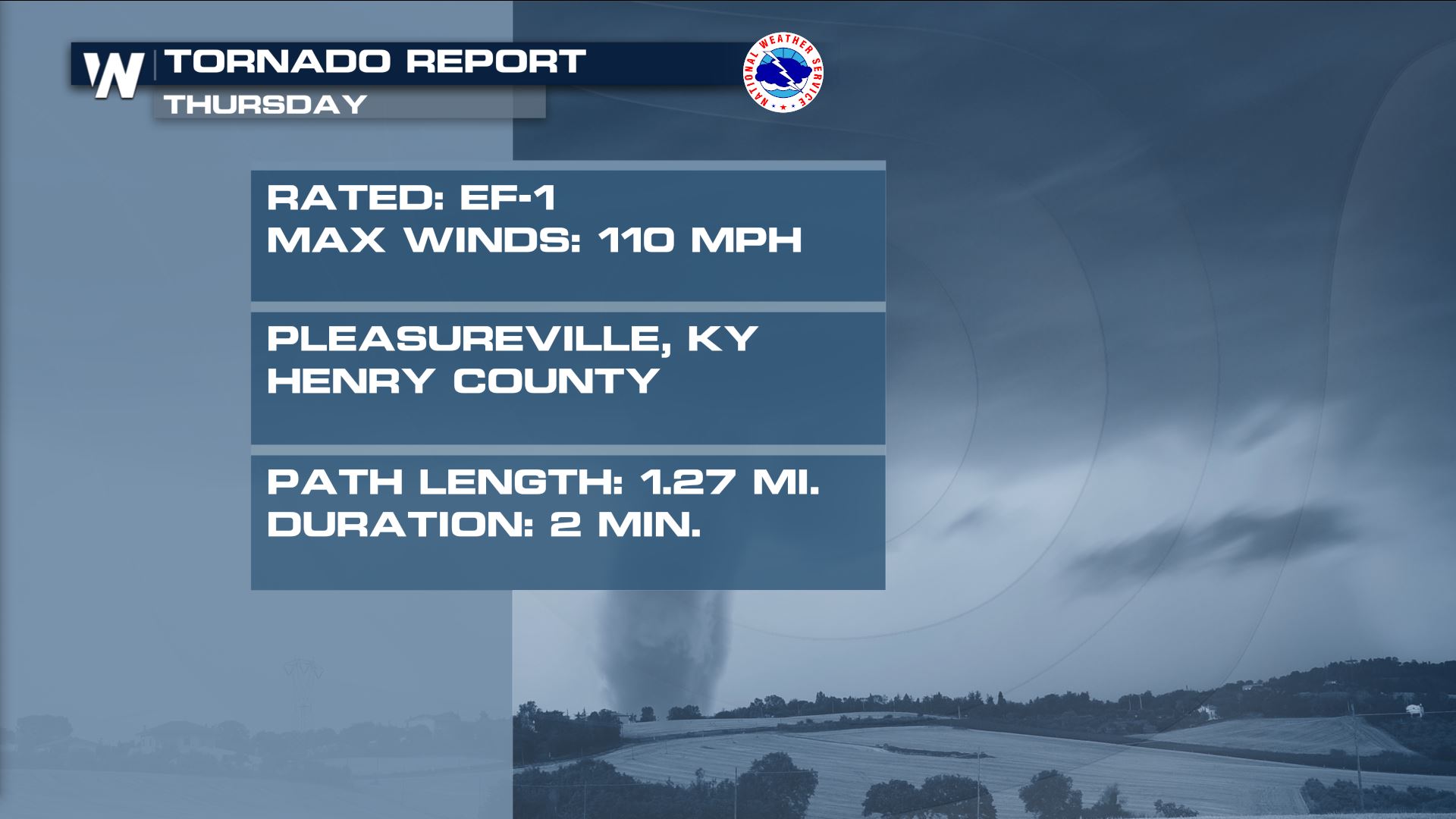 It will take awhile to get a full report of all of the tornado ratings due to the widespread nature of the damage. Wind reports were well over 75 mph through Tennessee, South Carolina and Alabama with the strongest of the storms. This is independent of tornado warned storms which contained higher wind gusts. Additionally, we saw numerous hail reports over ping pong ball thanks to cold air in our upper atmosphere that supported ice growth in the strongest of the updrafts!