A rare "high risk" severe weather event unfolded Friday from the southern Plains to the Midwest, with an outbreak of severe storms and tornadoes that have killed several people and injured many more. It was the first high risk issued by the Storm Prediction Center (SPC) in just over two years. The last HIGH risk day was March 25, 2021 when tornadoes were confirmed through Georgia and Alabama. Just one week before there was another HIGH risk day on March 17, 2021. High risks are rare and reserved for the most severe, widespread events. Generally, there is about 1 high risk day every 2 years. Not only did we have a high risk, we had two separate areas of HIGH risk, to include the Mississippi Delta in the South and the triple point of Iowa, NW Illinois and Missouri to the North. Storm surveys are being conducted in the coming days to determine the tornadoes strength, size and distance.
Midwest
Numerous violent tornadoes were observed across portions of the Midwest, Iowa in particular. Video (below) shows the strong tornado and mesocyclone in Keokuk County. Damage from this storm showed tractor trailers lofted into trees - showing the immense strength of the storms. Numerous tornadoes were confirmed across Iowa, Illinois, and Wisconsin, with many more reports of wind and hail damage. Isolated flooding was also reported into northern Illinois and south Michigan.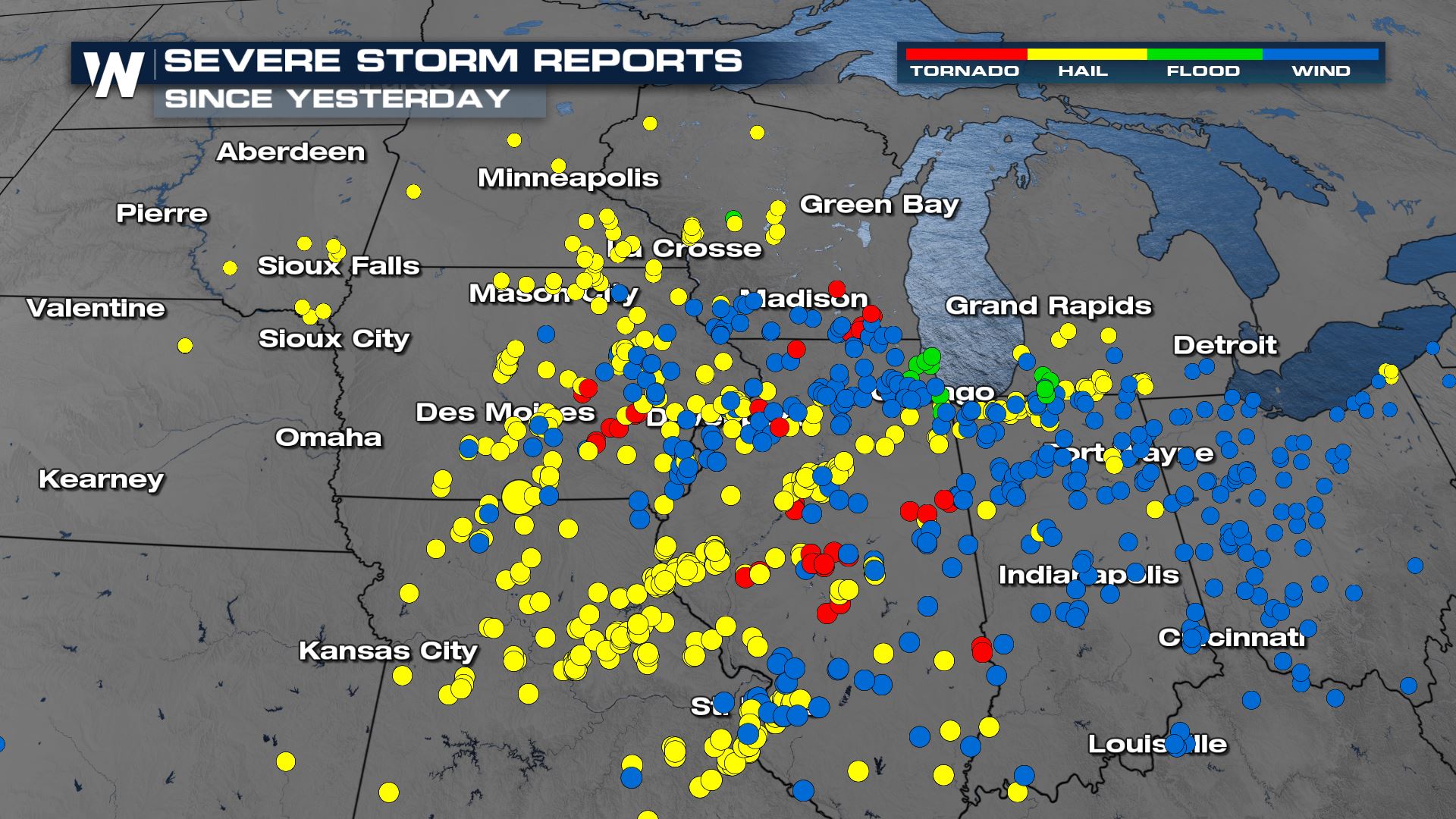 Sadly, storms lead to a roof collapse at the Apollo theater in Belvidere, Illinois, which is a suburb of Rockford, IL in the northern portion of the state. Sadly one person was killed when the roof collapsed due to the storms and dozens were injured. The National Weather Service Office in Chicago will be surveying the damage to see if the tornado touched down and caused the collapse. There was a tornado warning in place for the storm as it moved into the area.
Southern Plains
Violent tornadoes also caused damage across the south. A strong tornado ripped through the northern side of Little Rock Friday afternoon, causing damage to hundreds of structures. Thousands of customers were without power following the storm. Our field crews captured the storm and immediate damage, saying cars in Little Rock were lofted and tossed as a result of the storm when it pushed through. A state of emergency has been declared as a result of the storms.
There was another powerful tornado that developed and tore through Wynne, Arkansas, a community about 40 miles west of Memphis, Tennessee. Video (below) out of Wynne shows a terrible damage path across a large area.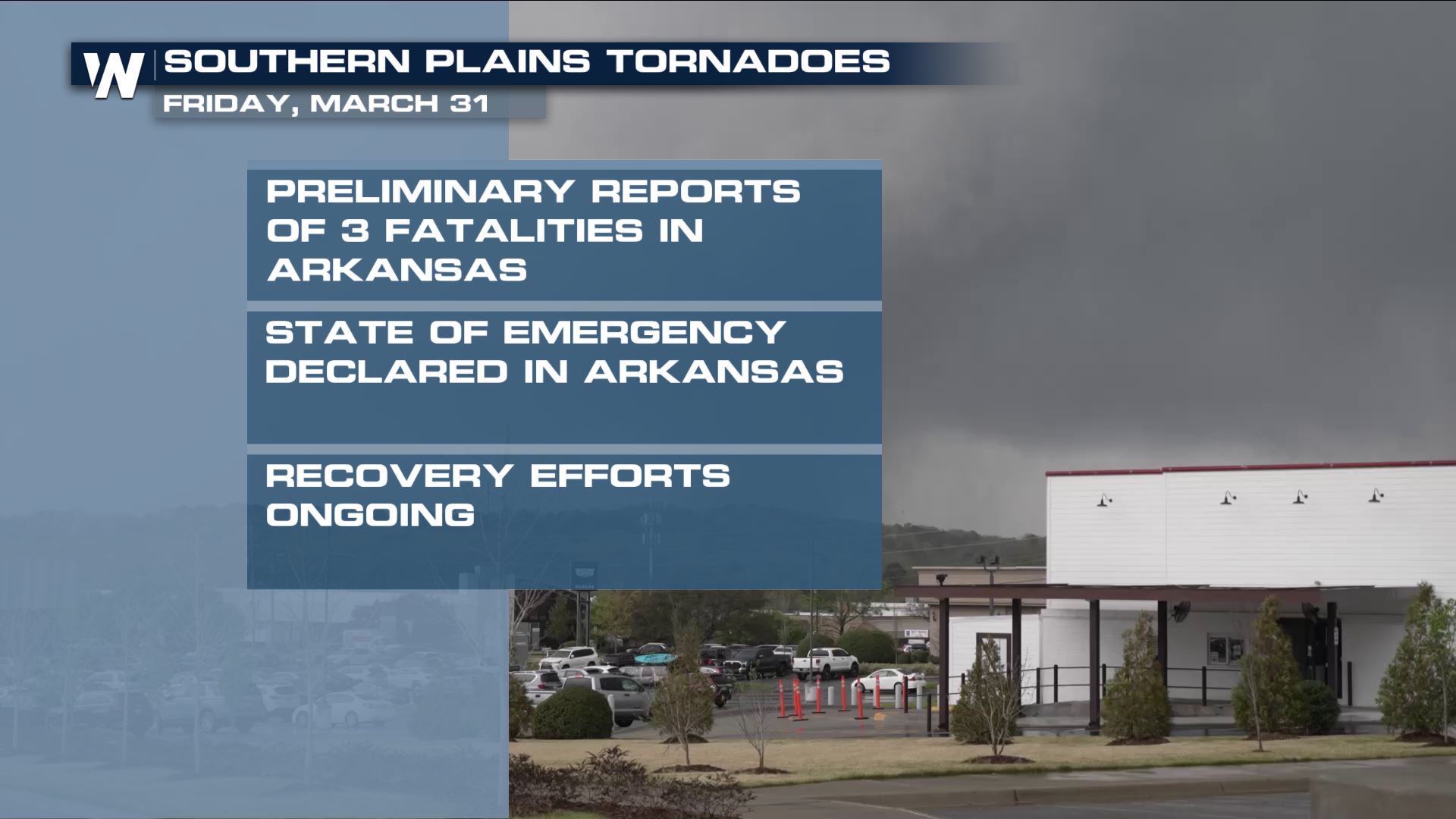 Tornadoes continued to track east across the South overnight, with confirmed tornadoes in Mississippi, Alabama, and Tennessee.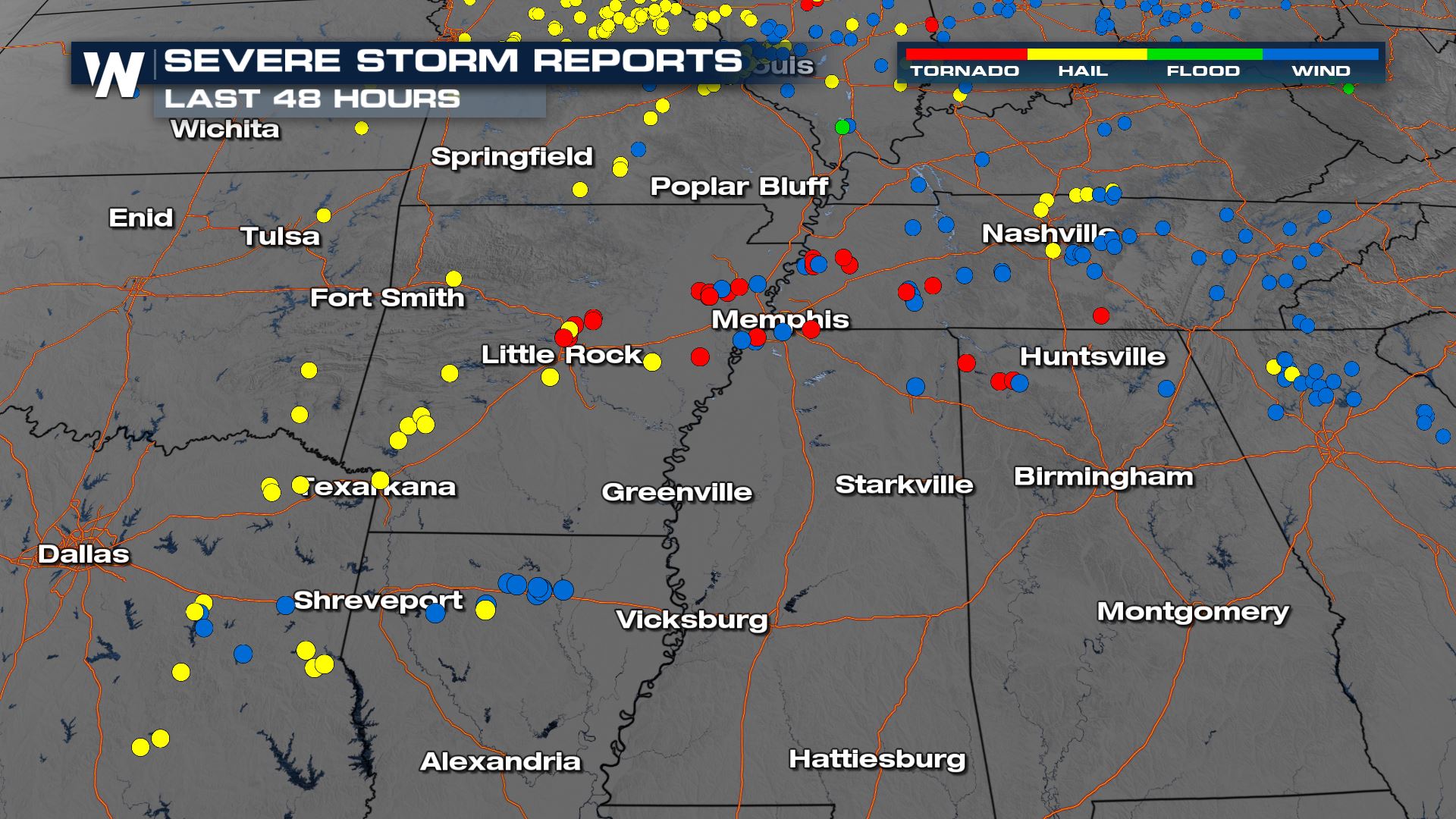 Nation Weather Service teams will be deployed over the next several days to conduct damage surveys to determine how many tornadoes occurred and what their EF rating is. Stay with WeatherNation through severe weather season for the latest.