[
Legion Lake Wildfire from December 2017 in South Dakota. From sdfireweather
]
[SD School of Mines and Technology] In the Black Hills of South Dakota, December is more about shoveling snow than fighting wildfires. So, when the Legion Lake Fire blew up on an abnormally dry December morning in 2017, it caught crews off guard. Over the next several days the warm and windy weather pushed the fire to more than 84 square miles in size, making it one of the biggest fires in the area's history.
"Prior to this the largest December wildfire was about 20 acres – so the intensity of this fire caught many of us by surprise," says Darren Clabo, Ph.D., a research scientist at the South Dakota School of Mines & Technology and the State Wildland Fire Meteorologist.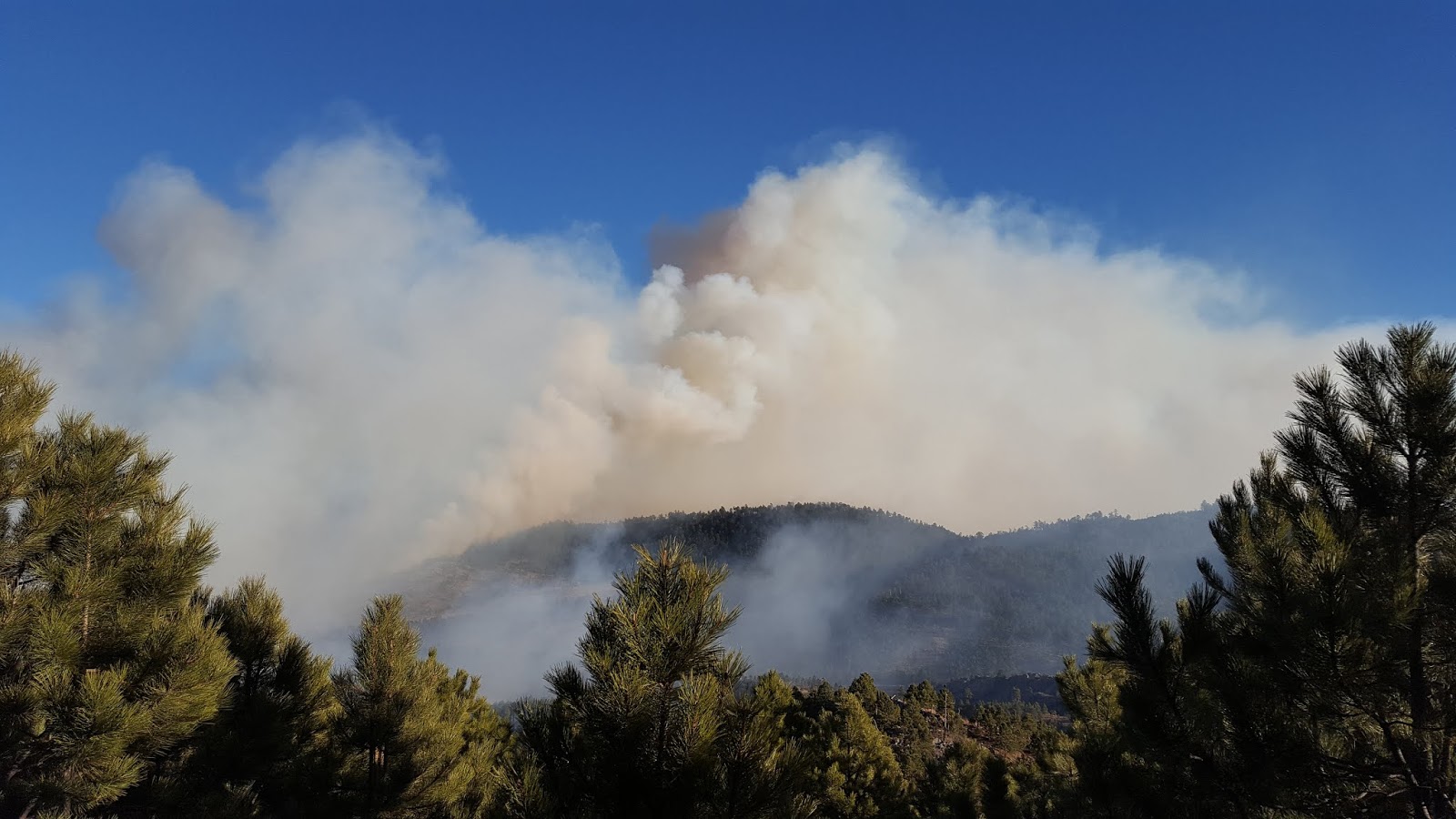 [
Legion Lake Wildfire from December 2017 in South Dakota. From sdfireweather
] The first minutes and hours of a wildfire are the most critical time. A vast majority of all wildfires are extinguished during the initial attack phase by the first crews to arrive on scene. But when fire conditions include low humidity and dry fuels combined with high winds and temperatures, initial attack crews can be overwhelmed. This is especially true during the non-fire season when many wildland firefighters are off duty.
The Legion Lake Fire of 2017 is an example of why an early warning system is so important. Giving fire managers more precision details on where and when the fire danger might peak allows them to pre-position crews to the most needed areas.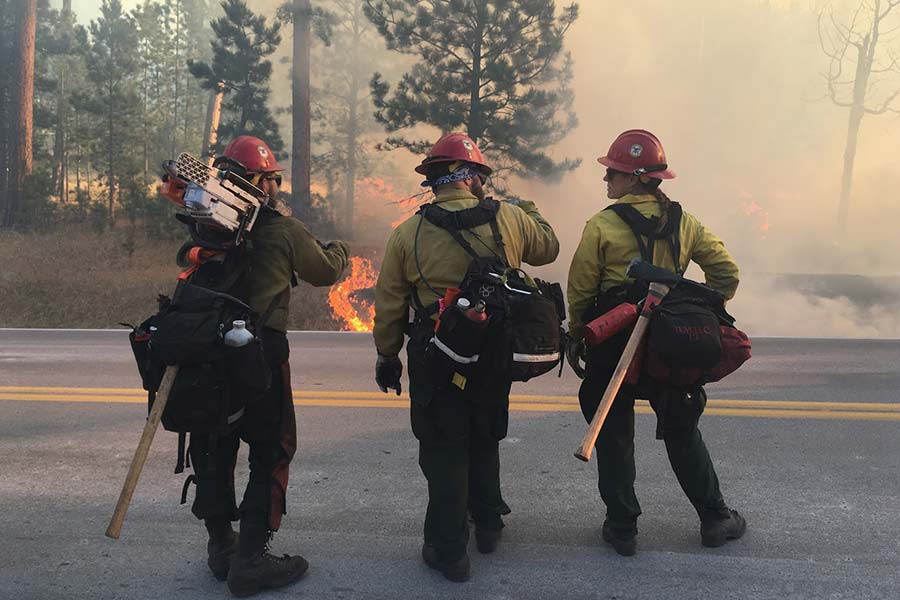 [
Three firefighters monitor the Legon Lake Fire in December 2017. The FiRE Tool 2.0 helps wildfire managers see when fire danger might be abnormally high, even during the off season. This allows them a little more time to prep the necessary resources needed to stop wildfires before they get out of control. Photo Credit: Jeni Lawver with South Dakota Wildland Fire.
]
Clabo is one of a team of researchers that include colleagues with NASA and NOAA who are using satellite technology to give fire managers a heads up when the fuels are abnormally dry. The team is creating the Fire Risk Estimation tool (FiRE) 2.0. The tool was first developed in the spring of 2017. Clabo says this second version of the tool shows real potential to help stop wildfires.
"The biggest concerns we have for monitoring wildfires is assessing the status of fuels. Right now, it's really difficult to determine fuel dryness on a sub-county scale. The FiRE tool uses satellite data to give our first responders a leg-up on suppressing fires as quickly as possible," says Clabo.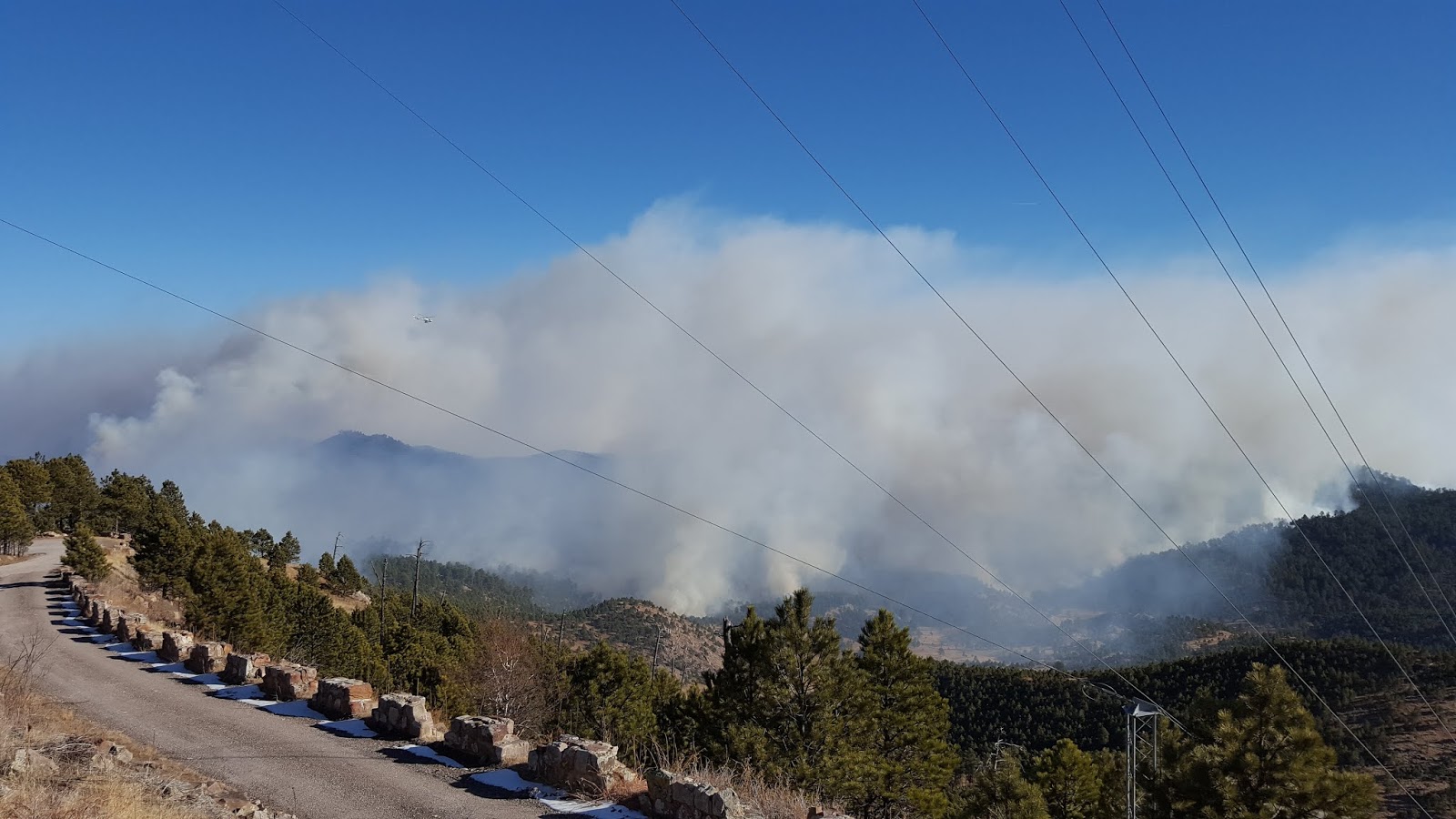 [
Legion Lake Wildfire from December 2017 in South Dakota. From sdfireweather
]
The tool is progressing from the development phase to implementation. It is first being put into use over the Northern Great Plains states of Nebraska, North Dakota and South Dakota. The FiRE Tool could be put to more widespread use in the coming years as development of this technology continues.
Edited for WeatherNation by Meteorologist Mace Michaels