In a whacky turn of events for Oklahoma, the state reached a tornado milestone during the month of *October!*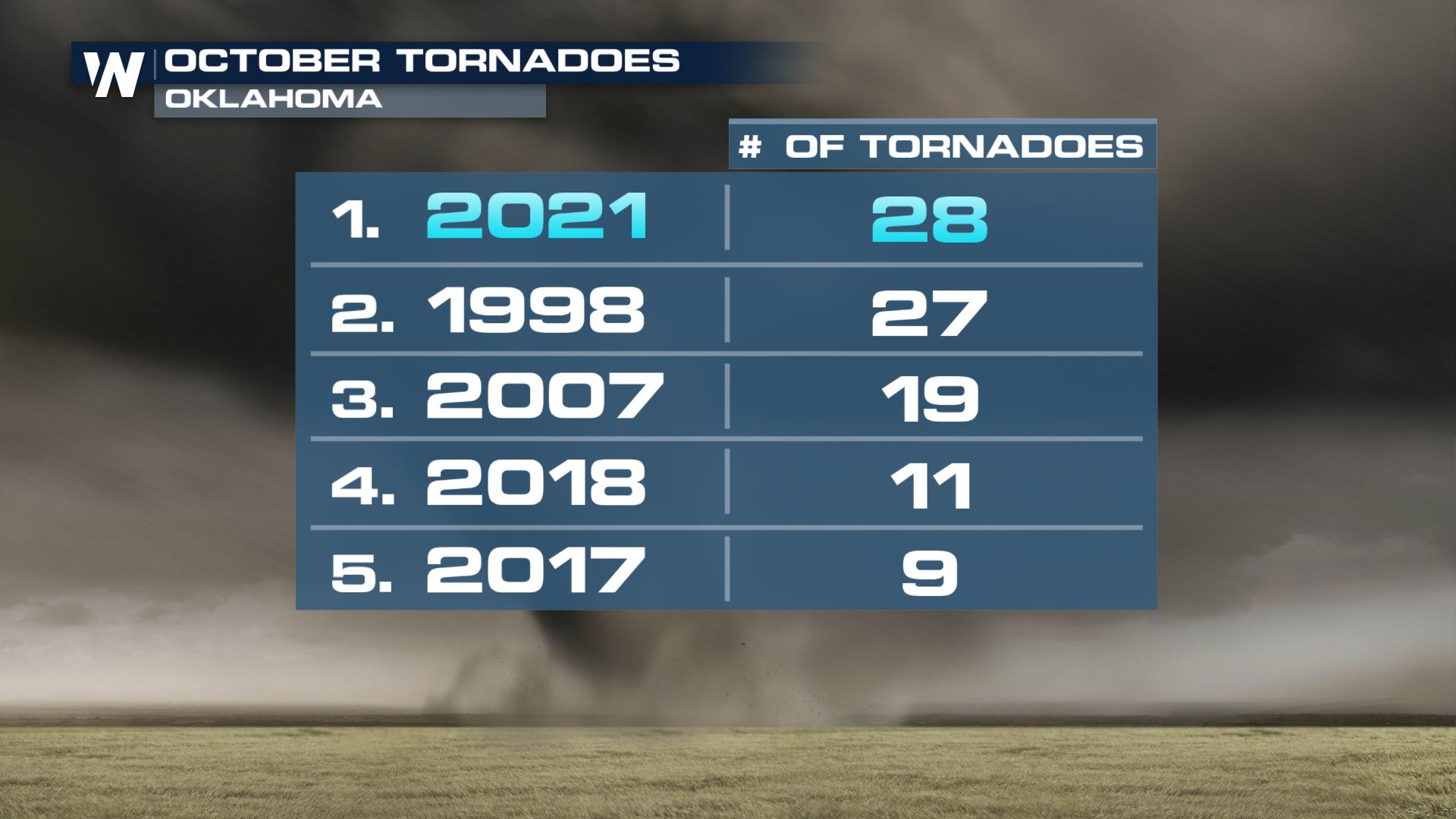 Oklahoma's statewide tornado count for Octobers ranks this year as number one, then 1998 as second, 2007 as third, 2018 as fourth, and 2017 rounding out the top five. Typically, Oklahoma and the Great Plains experience the brunt of their tornado activity during the months of May and June. The spring severe season, as it is referred to quite frequently, is the height of the annual severe season. However the past few "severe seasons" have been a bit different. Severe weather has been quieter-than-average during those spring months in the Great Plains, but a bit busier during the fall months. Even take notice that a few of the active Octobers have happened within the past few years in Oklahoma.
Link: Most of these tornadoes (at least 21) occurred between October 10-13
It should be noted that these statistics are for the entire state of Oklahoma during the month of October. The stats don't necessarily represent the rest of the Plains states, or other severe-prone locations.
Related Link: October 20 is the 2 year anniversary of the 2019 EF-3 tornado in the Dallas-Ft. Worth, TX area
October is one of the months notorious for "secondary severe weather season." Typically, October-December see a slight bump up in the number of severe storms, including tornadoes, across the Plains and Southeast. Much of this increase has to do with the intensity and location of the jet stream. The river of fast-flowing air well above our heads starts to dive farther south, while tapping into still (relatively) warm and muggy air. It's the same pattern of the spring, but a little less intense. A reason for the record-setting October this season could be because of the frequent, intense jet stream waves crossing these areas.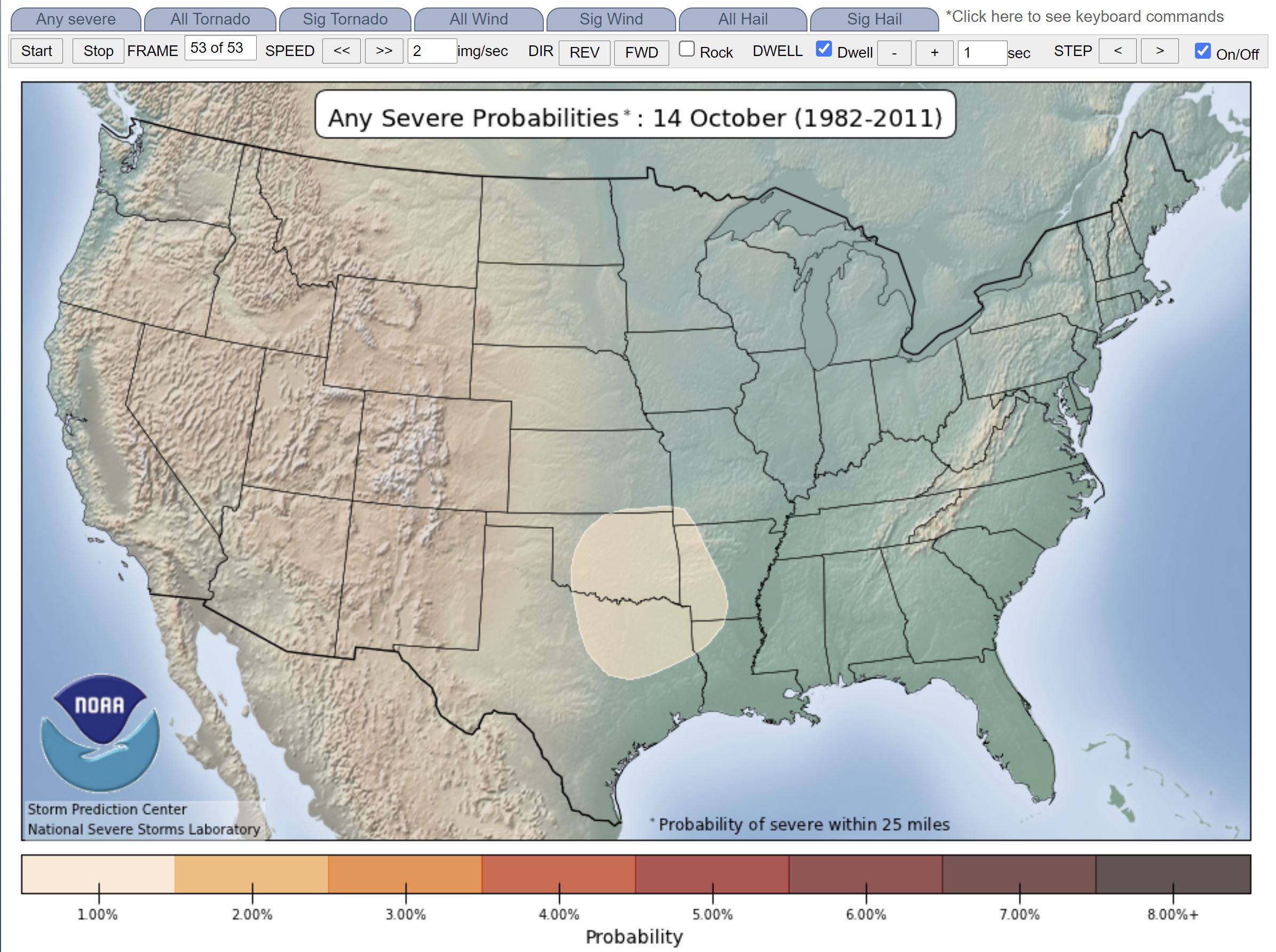 While October 2021 has been busy regarding severe storms, this is where we typically see it for this time of the year (across Oklahoma and the Southern Plains). Since October has had a record pace for tornadic storms in parts of the Plains, stay weather aware and up-to-date regarding the latest forecast and alerts. We'll bring all of that (and more) to you on our WeatherNation platforms!