The Substation Fire is scorching thousands of acres near the Columbia River Gorge and mandatory evacuation orders are in place. Erratic winds coupled with the hot, dry conditions caused the fire to quickly on Tuesday. At this time, there is no word on what caused the fire to ignite.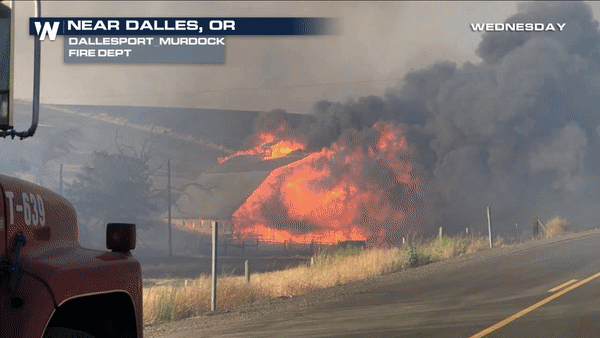 This wildfire has grown to nearly 36,000 acres in Wasco and Sherman counties, burning several structures and prompting several level 2 and 3 evacuation orders. Earlier on Wednesday, Governor Kate Brown declared the fire a conflagration. The Conflagration Act is an act that allows the state fire marshal to mobilize fire resources to help fight the fire. Calmer winds on Wednesday allowed for firefighters to gain more control of the fire slowing the growth. As of now, firefighters are working to contain the main area of the fire that is currently moving through the Deschutes Canyon area.
AREAS UNDER MANDATORY EVACUATIONS:
A Level 3 Evacuation means "GO NOW,  LEAVE IMMEDIATELY! Danger to your area is current or imminent.
Level 3 evacuation was issued for Eight Mile Road near Emerson Loop Road all the way to Emerson Loop Road and Company Hollow Road. Deschutes River from Sheers Bridge to the mouth and Deschutes Park are also at Level 3. South of Gordon Ridge Rd from the Deschutes River, east to Hwy 97 and south to King Lane, South along Sayers Rd to Payne Loop is a Level 3.
A Level 2 Evacuation order means " BE SET AND READY" to evacuate.
Grass Valley, OR  is under a level 2 along with Moro, OR North of Gordon Ridge Rd to Interstate 84 and HWY 206, east to Hwy 97 and south along Henrichs, Doumand and Lone Rock Rd, and south to Rutledge Lane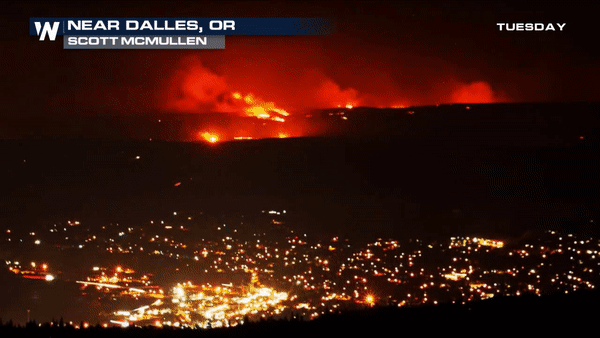 Unfortunately, conditions are not expected to improve until next week as hot and dry conditions will continue to add insult to injury in the coming days. Winds will be variable until the afternoon hours on Thursday and Friday.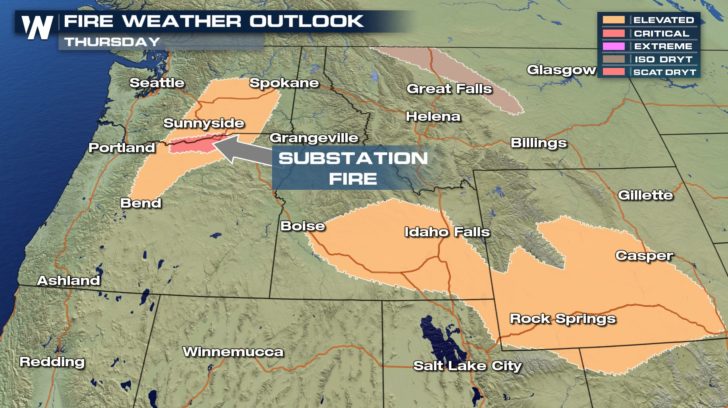 This is a developing story WeatherNation will continue to follow closely. Please keep checking back for updates Meteorologist Merry Matthews