A nearly stationary storm cell lead to catestrophic flooding in the Fort Lauderdale - Miami metros on Wednesday afternoon, promping FLASH FLOOD EMERGENCIES, the highest level of flash flood alerts. The alerts have been allowed to expire but areas of ponding water and flooding will linger. It is all thanks to a surface low in the Gulf of Mexico and on the east side of the low, onshore flow lead to torrential flooding and tornado warnings on Florida's Atlantic coast. Hollywood, Florida was put under tornado warnings on Wednesday as cells capable of producing a tornado continued to develop along the coast. At the same time, flash flood warnings and then a Flash Flood Emergency was issued for Ft. Lauderdale.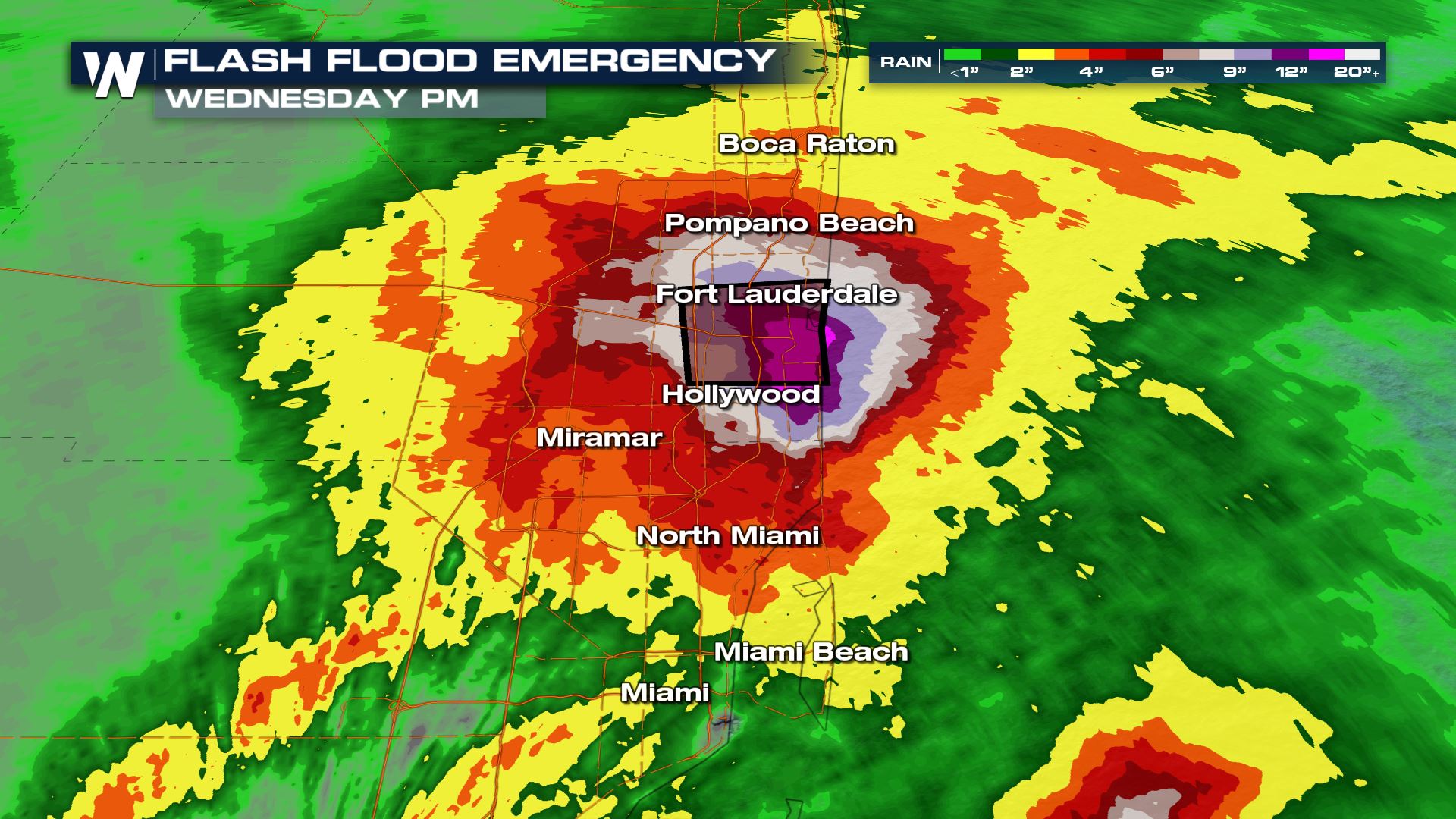 Radar estimated rainfall totals surpassing 20 inches in some locations with rainfall rates topping 3 inches per hour at times. Between 8" and 16" of rain fell between Ft. Lauderdale and Hollywood Wednesday, leading to very localized but damaging flooding throughout the city. The Fort Lauderdale airport was closed due to flooded roadways in/out of the airport and flooded terminals. A preliminary record shows over 25" of rainfall at the airport, which would be a new state record.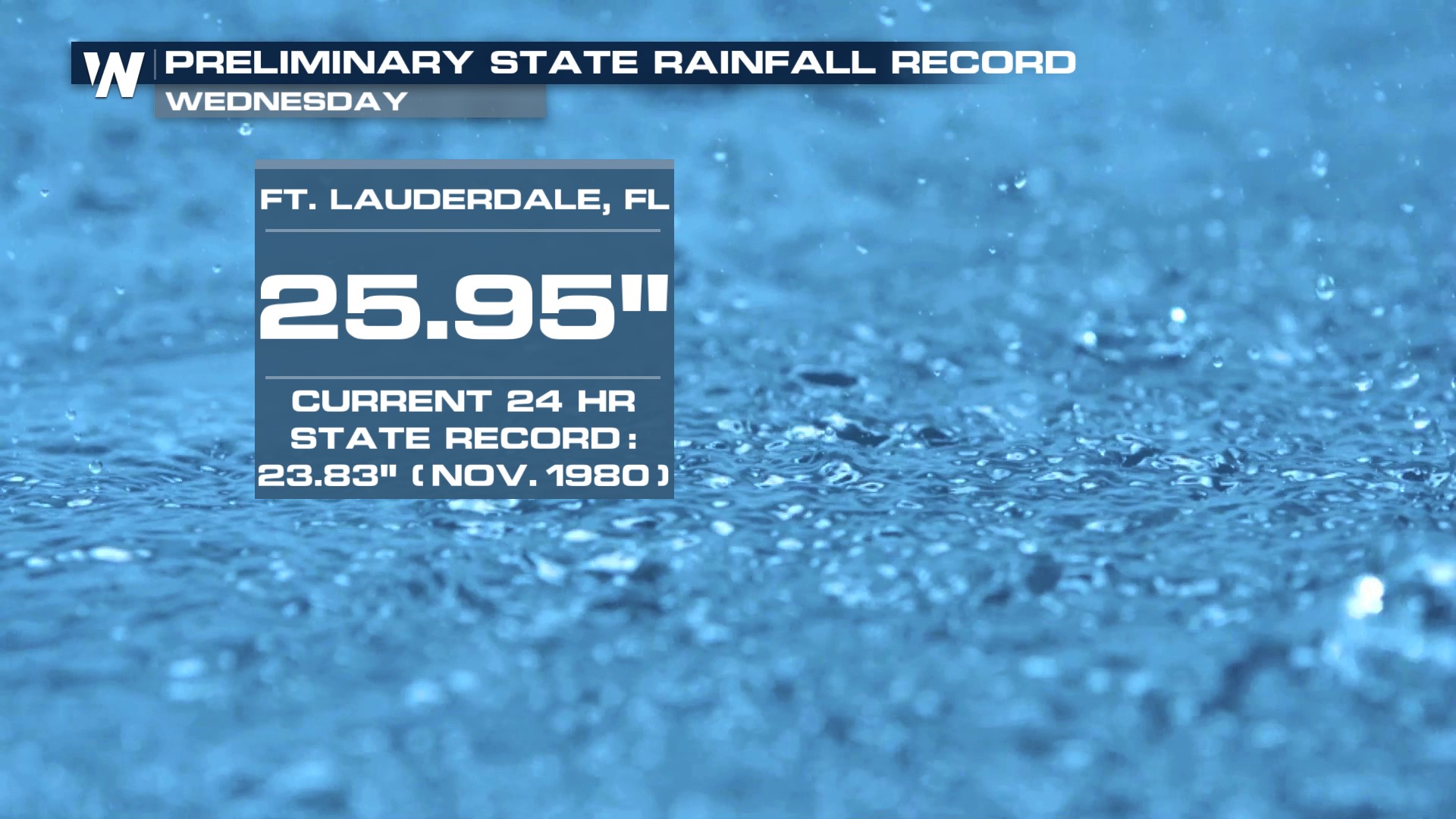 The cause of the flooding was a nearly stationary supercell thunderstorm that used Atlantic moisture to produce prolific rainfall amounts. Areas are low lying in Florida and drainage is poor, leading to the increased risk of flooding in this part of the country, but yesterday's storm was an example of a very isolated but severe storm threat.
A flood watch remains in effect for southeast Florida today as additional thunderstorms (some severe) are likely and will lead to the increased risk of flooding due to saturated soils. Stay with WeatherNation for the latest on the storms & risk of flooding in the Southeast today.