Heads up through the overnight hours across Oklahoma, Kansas, and Texas. A line of strong to locally severe thunderstorms will remain possible through Thursday's first light.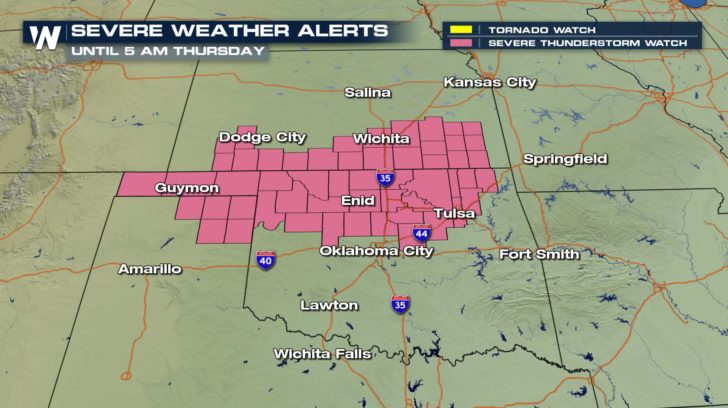 Valid through Thursday morning, May 31 A cluster of thunderstorms has already formed and continues to push east. Through the overnight hours, this cluster of storms will move parallel to Interstate 40 while remaining mainly to the north of that highway.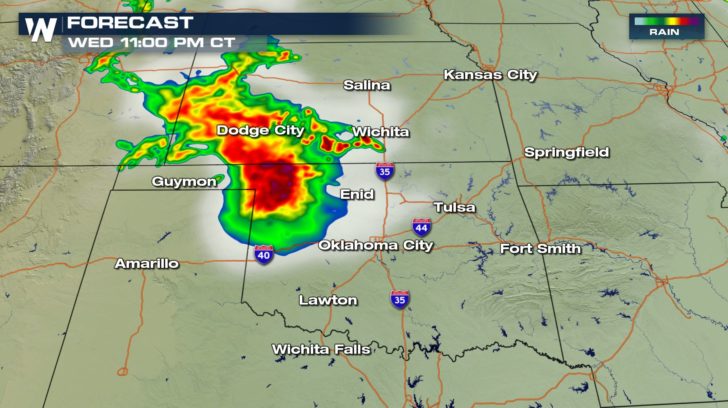 These forecast images show the simulated radar where the clouds are represented by the gray color, greens indicate light rain, yellow is moderate rain, and reds/maroons indicate heavy rain/thunderstorms.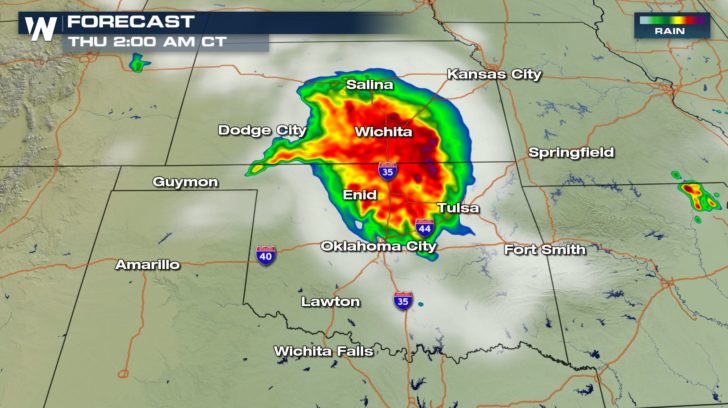 The primary hazard with these storms overnight will be damaging winds up to 75 miles per hour. The Storm Prediction Center, in charge of all things severe across the country, estimates a 70% chance (high) that there will be 10 or more severe wind events. It gives a 40% chance (moderate) of 10 or more severe hail events. Finally, it gives a 10% chance (low) of 2 or more tornadoes.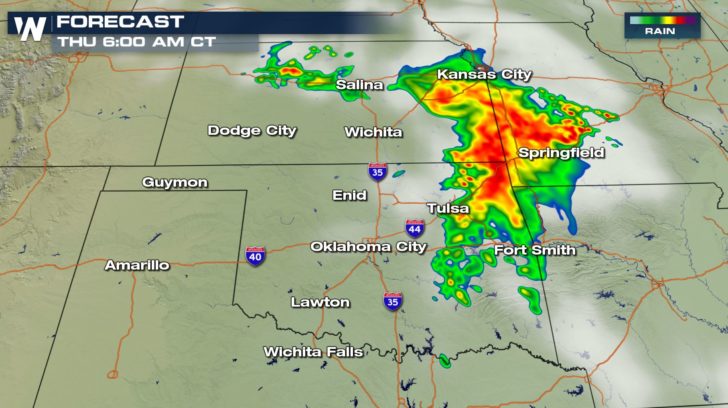 By the time Thursday morning's commute begins, most of the severe weather will have finished. Still, some pockets of heavy rain will be likely along the Interstate 44 corridor as the complex of storms moves east. Wondering where the severe weather sets up for Thursday and beyond?
We have a separate article about that part of the story from Meteorologist Mace Michaels which you can read here
! For WeatherNation, Meteorologist Steve Glazier