Meteorologists from the National Weather Service of Philadelphia - Mt. Holly say the tornado that hit communities along the Pennsylvania and New Jersey border was classified as an EF-3 tornado with maximum winds up to 140 mph.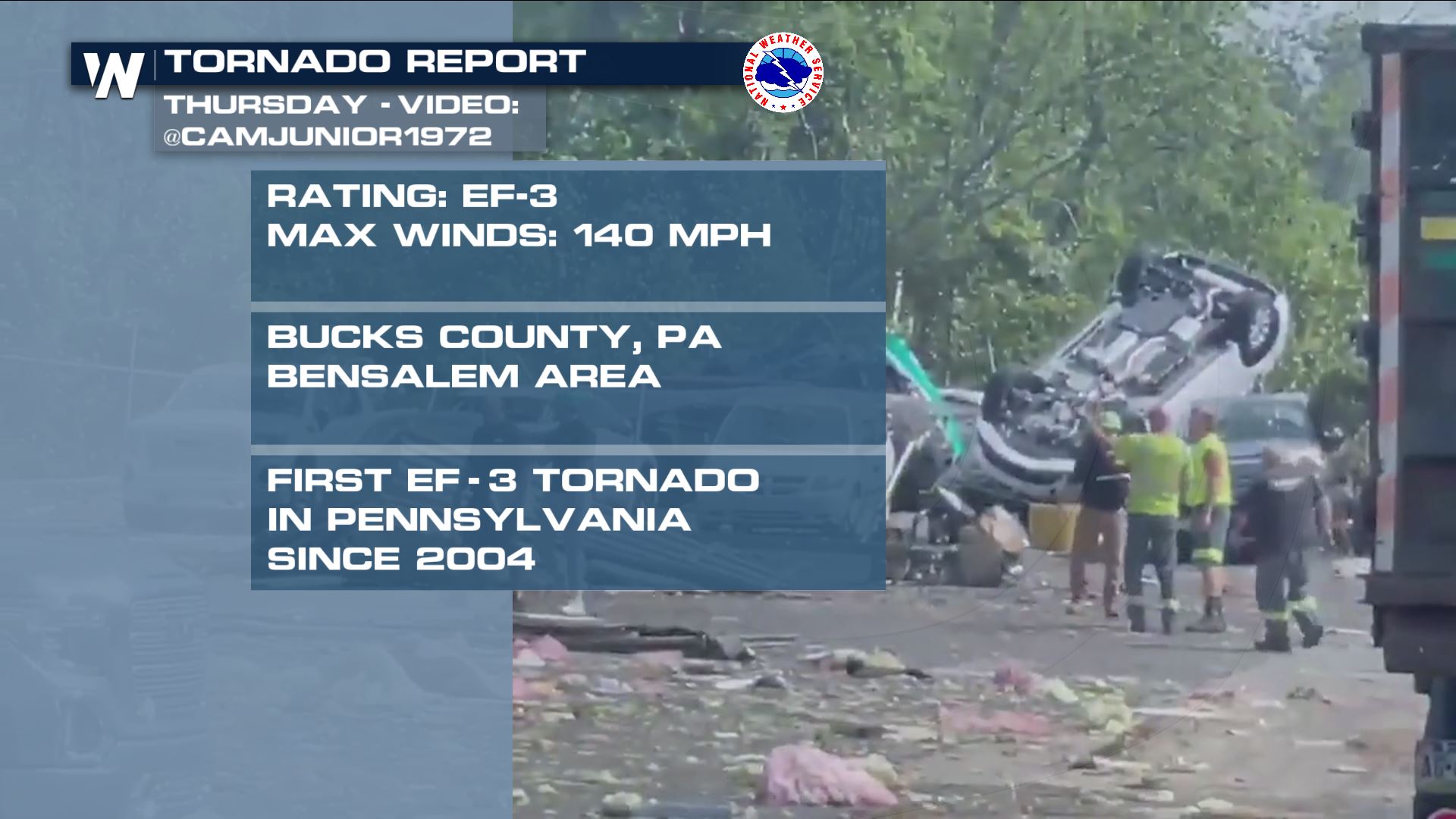 The tornado struck Thursday afternoon during a busy series of severe weather warnings for the Northeast United States. https://twitter.com/WeatherNation/status/1420926558198509574 Debris could be seen falling from the sky in Bensalem and nearby communities after the tornado hit Thursday. https://twitter.com/WeatherNation/status/1420877600944234506 So far there have been about 20 tornadoes reported on Thursday across parts of the Northeast United States.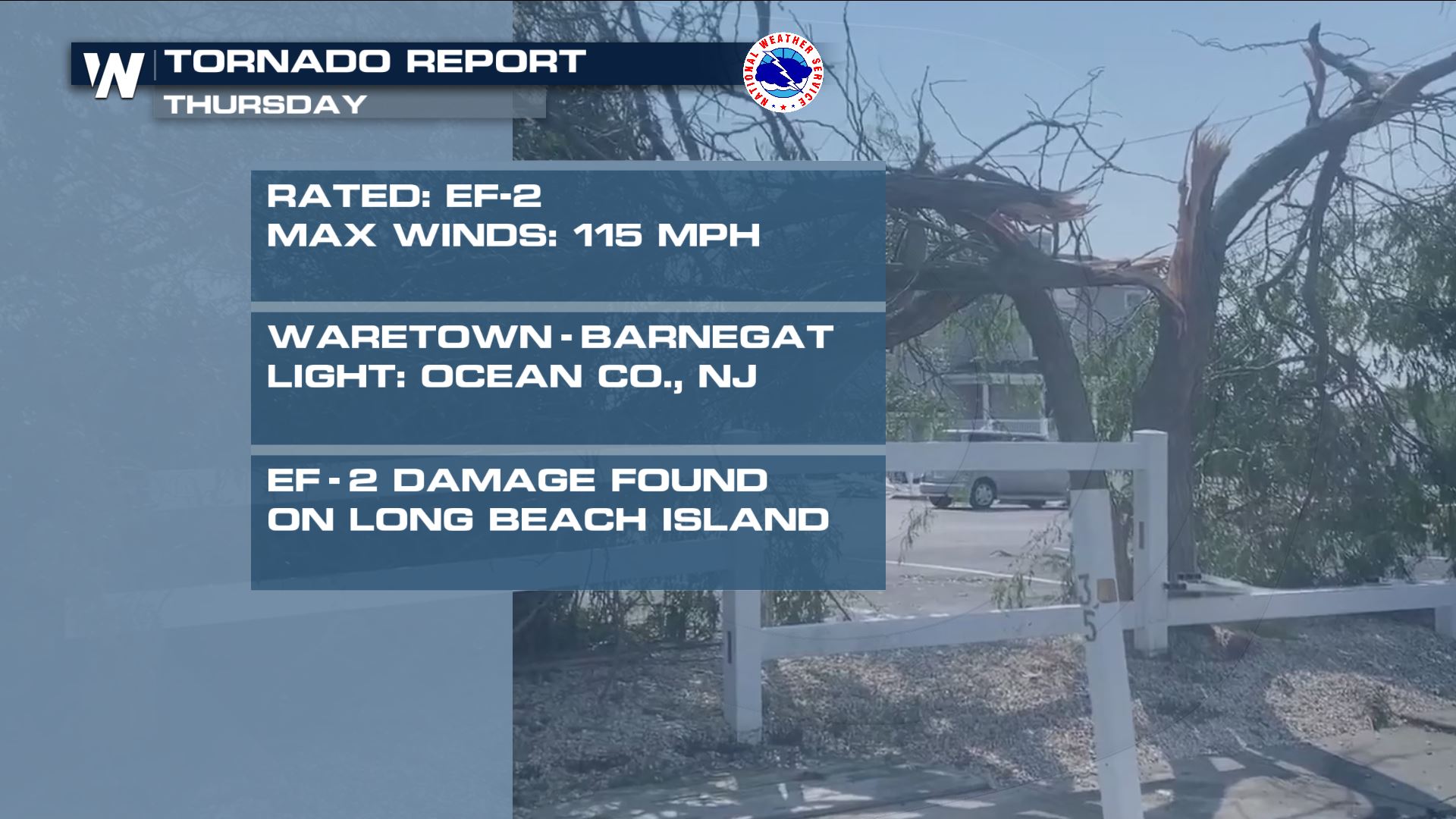 Another tornado then hit later in the evening in Ocean County, New Jersey. There were multiple areas of storm damage consistent with an EF-1 tornado but a few spots on Long Beach Island, NJ experienced EF-2 tornado damage. Here are a couple of maps showing you where some of the tornadoes hit Thursday.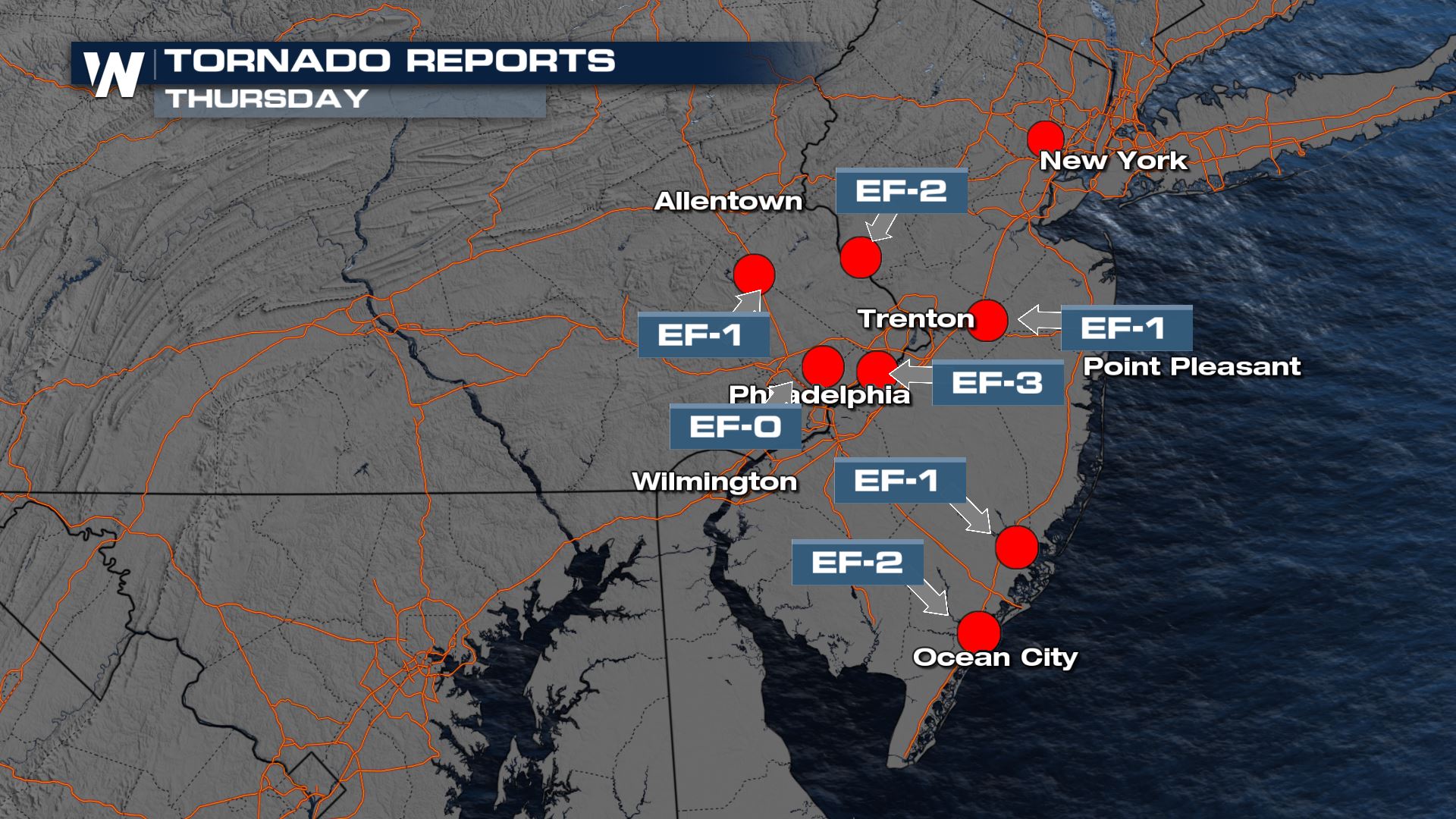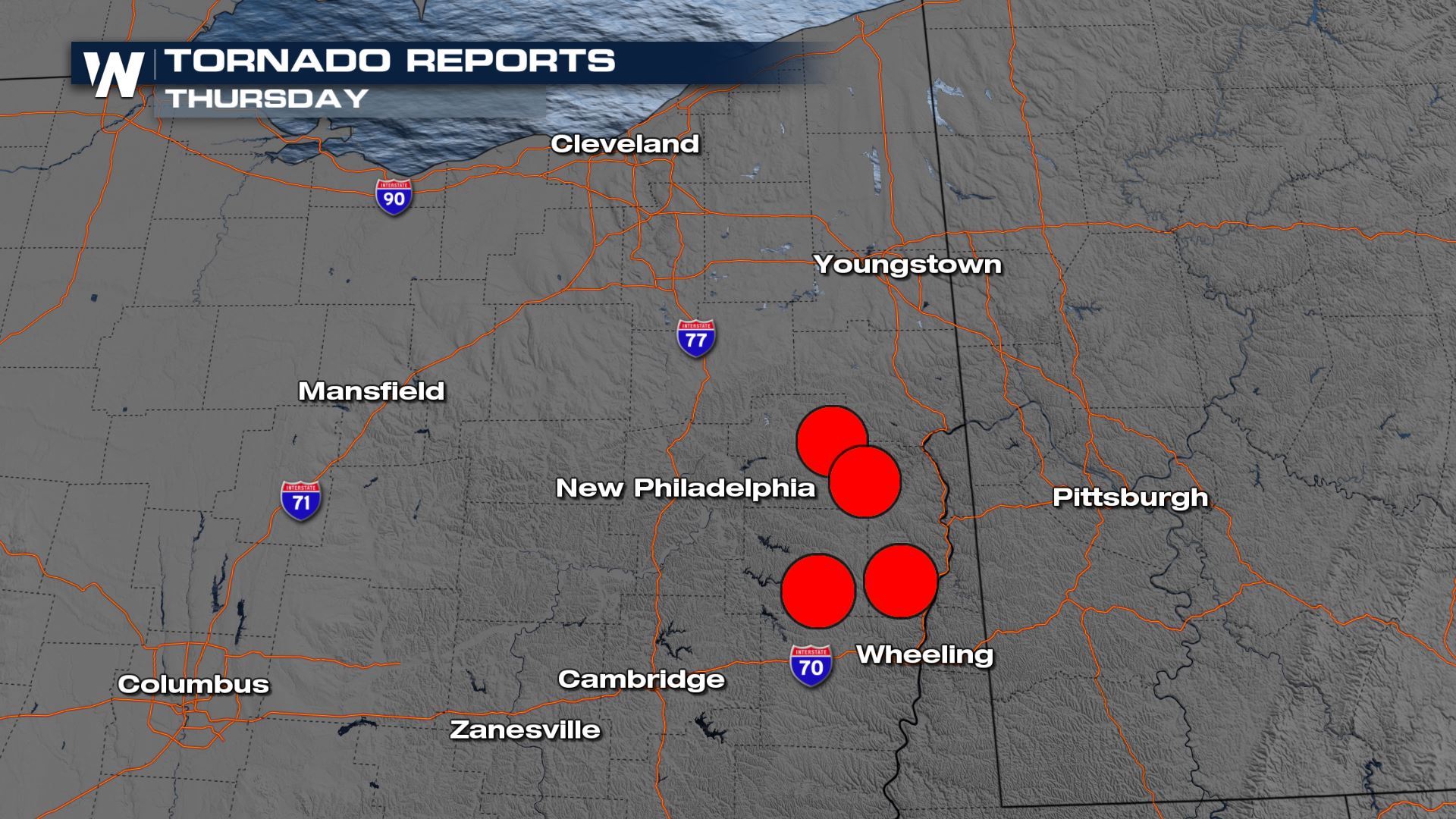 The EF tornado scale is short for Enhanced Fujita and ranges from 0 to 5, with 5 being the strongest
EF-0: Winds 65-85 mph
EF-1: Winds 86-110 mph
EF-2: Winds 111-135 mph
EF-3: Winds 136-165 mph
EF-4: Winds 166-200 mph
EF-5: Winds 201 + mph
According to the National Weather Service, the Bensalem - Trevose area tornado was the first EF-3 tornado in Pennsylvania since 2004 and first EF-3 tornado in New Jersey since 1990! There have not been any reports of injuries or fatalities at this time. Here are additional videos of the storms from Thursday: https://twitter.com/WeatherNation/status/1420888584576512002 https://twitter.com/WeatherNation/status/1420912026201829396 https://twitter.com/WeatherNation/status/1420938806371442689 https://twitter.com/WeatherNation/status/1421032837118054404 https://twitter.com/WeatherNation/status/1421063025155403781