Several rounds of rain and snow will begin to impact the western United States late this week thanks to the "Pineapple Express." https://twitter.com/NWSBayArea/status/981613453172527110 The Pineapple Express---an atmospheric river of moisture originating near Hawaii---is often necessary to keep the West Coast drought-free.  However, it can bring hazardous weather in the form of flooding and mudslides.  But what is an atmospheric river? https://twitter.com/NWSBayArea/status/981190965036830720 With a milder air mass in place, mountain locations like the Sierra Nevada will contend with melting snow and falling rain.  The risk of flooding will increase. https://twitter.com/NWSSacramento/status/981581665670610944 A Flood Watch is posted for the mountains and foothills along the California - Nevada border.  Rainfall may exceed 6 inches in parts of the Sierra Nevada by Sunday.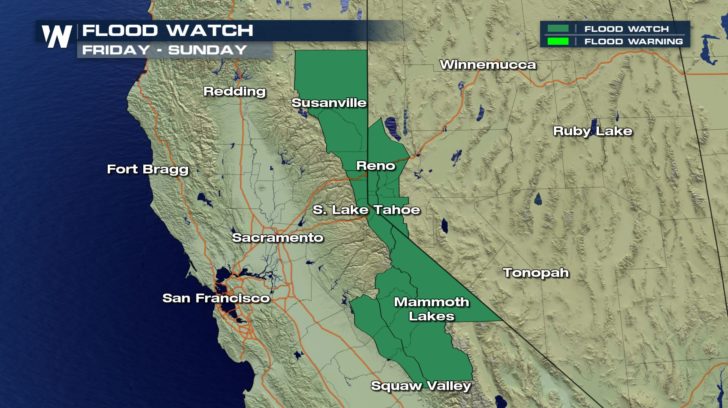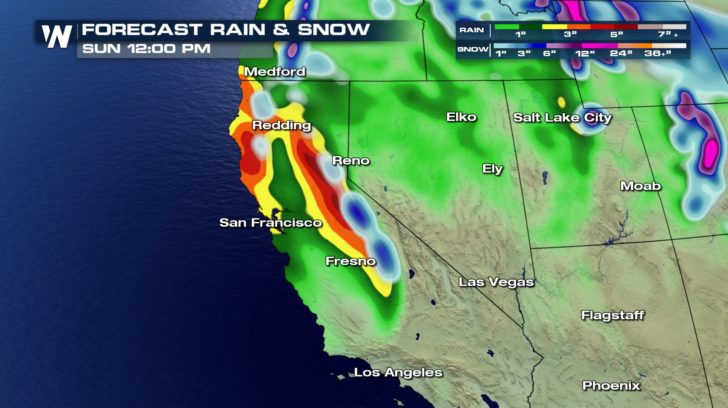 River flooding is a concern.  But what is the chance for debris flows or mudslides, especially in burn scar areas?  WeatherNation spoke with the National Weather Service Bay Area office in Monterey, California.  Meteorologist Scott Rowe explains. https://twitter.com/WeatherNation/status/981660219758411776 As you might expect with a Pacific system, the Northwest will also join in on the rain and subsequently, the threat for flooding.  Snow will be more of a concern with colder temperatures in place across the Northern Rockies and High Plains.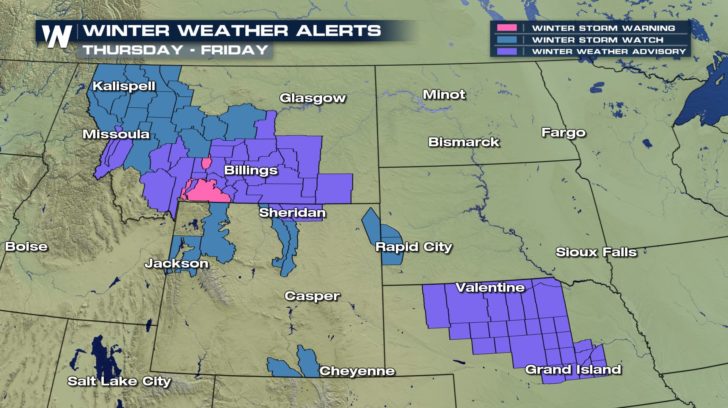 Snow totals may approach 6 inches in the valleys, plains, and lower elevation locations.  The mountains---in Wyoming, in particular---may see snow accumulations near 12 inches.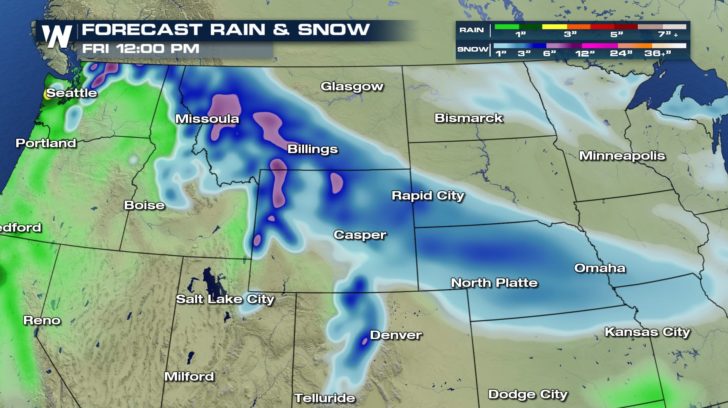 Be sure to follow WeatherNation on
Facebook
and
Twitter
for the latest West Coast forecast and other top weather stories. -
Meteorologist Joe Astolfi