Several quick-moving weather systems will swing across the northern United States through the rest of the week.  With cold air firmly in place across the Midwest and Northeast, much of the precipitation will fall in the form of snow.  Luckily---as is often the case with
Alberta Clipper
systems---heavy snow totals are not expected.  Generally speaking, each system will bring 1 to 4 inches with a few locations accumulating up to 6 inches.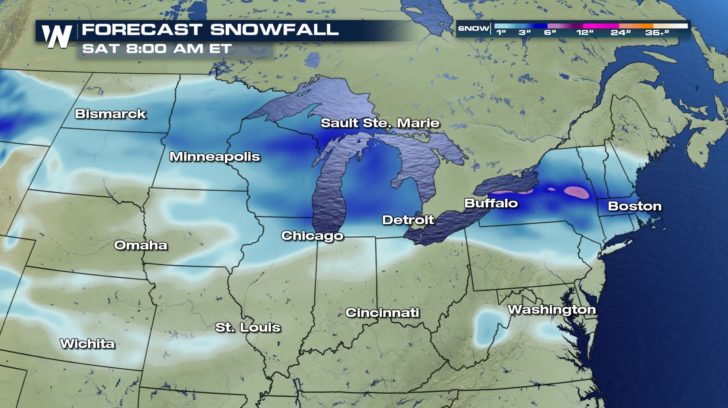 The first system to pass through the Midwest and Northeast will occur Tuesday night through Thursday morning.  Snow will overspread states like Wisconsin and Michigan and points as far south as Chicago and Cleveland.  Winter Weather Advisories are posted for cities such as Milwaukee and Grand Rapids, where 2 to 6 inches of snow are possible.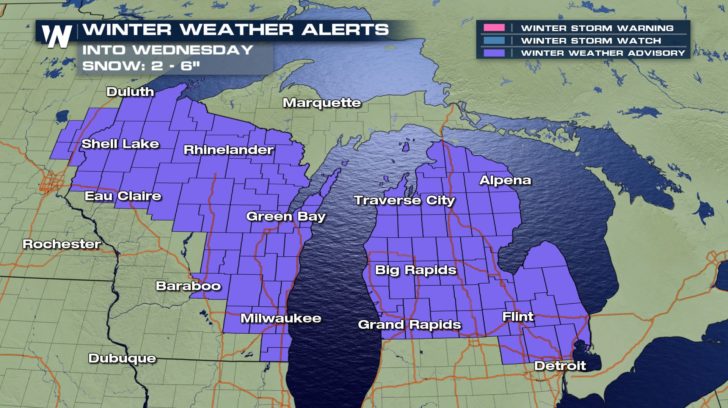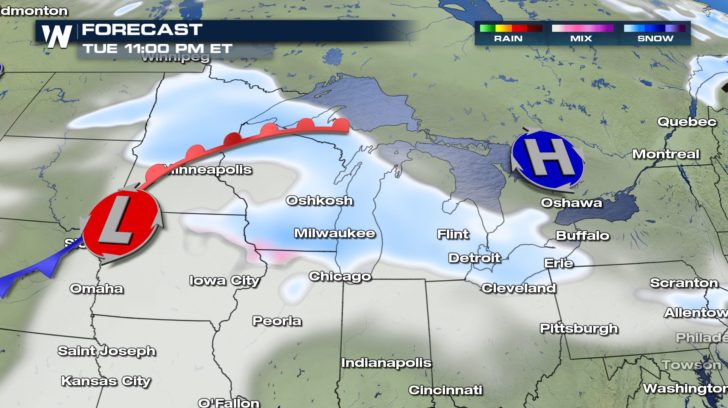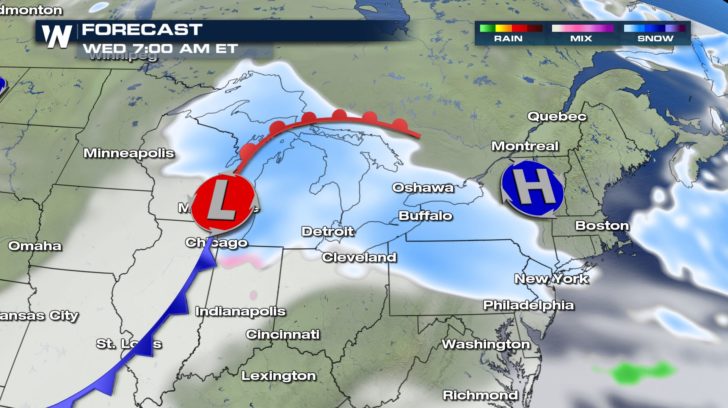 This system will push into the Northeast by Wednesday, bringing another round of snow and tricky travel.  Winter Weather Advisories are posted from Buffalo to Boston.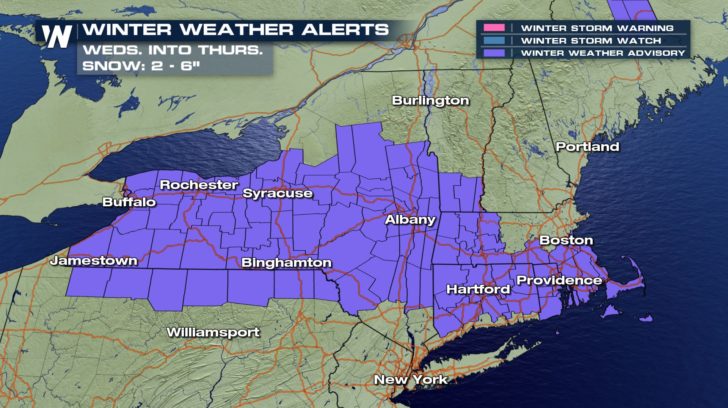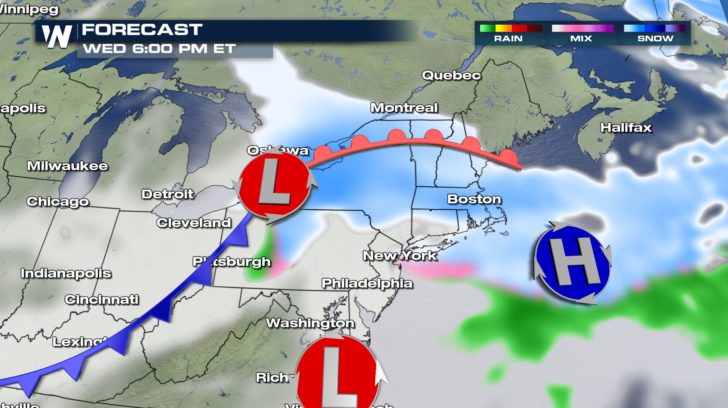 As this first clipper winds down by Thursday morning, another quick burst of light snow will pass from the Midwest into the Northeast.  This will occur Thursday morning into early Friday morning.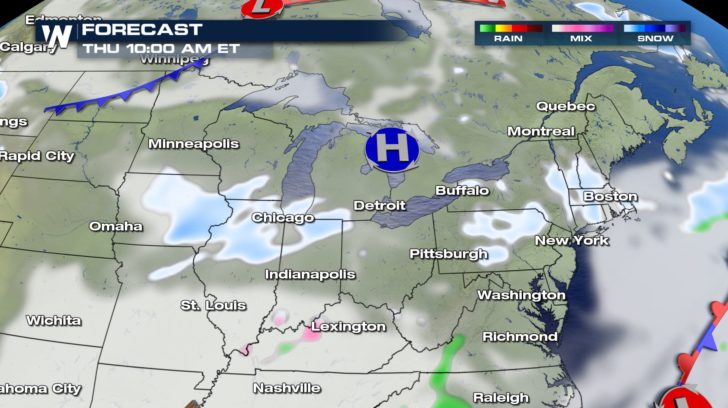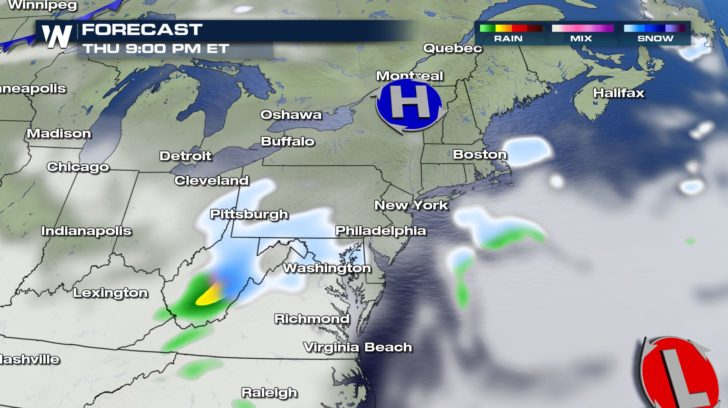 A third system will bring more widespread precipitation by the end of the week.  This time, however, there is a better chance for snow to mix with rain and sleet as temperatures will be a few degrees higher.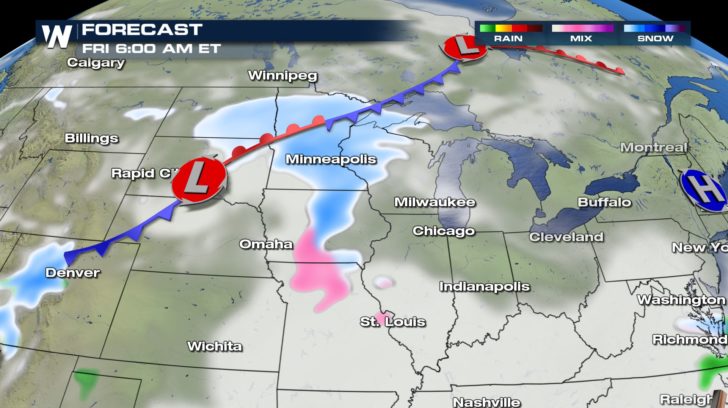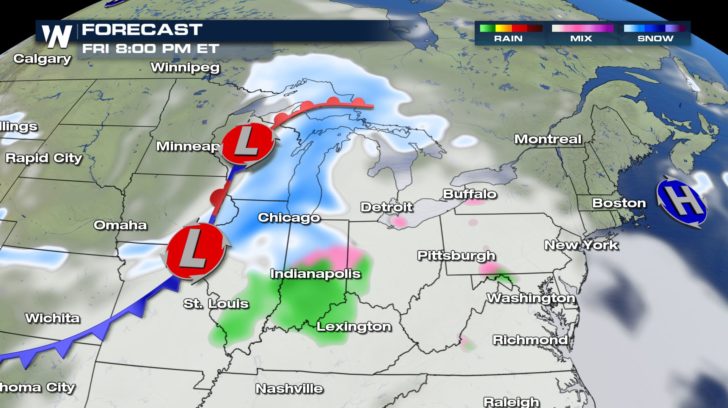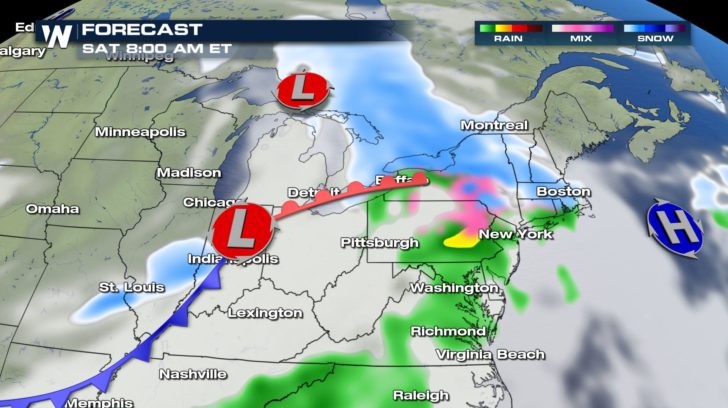 Winter Weather Advisories will probably be posted later in the week for this round of wintry weather on Friday and Saturday.  Cities across the northern tier of states should plan accordingly for snow and winter weather driving conditions.  Cold temperatures and wind chills will also keep things feeling quite frigid.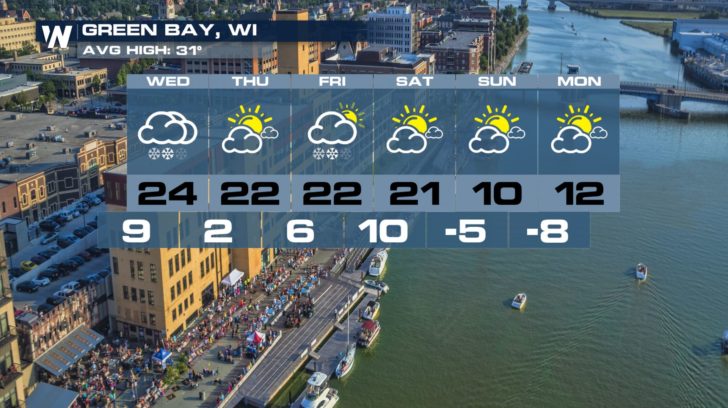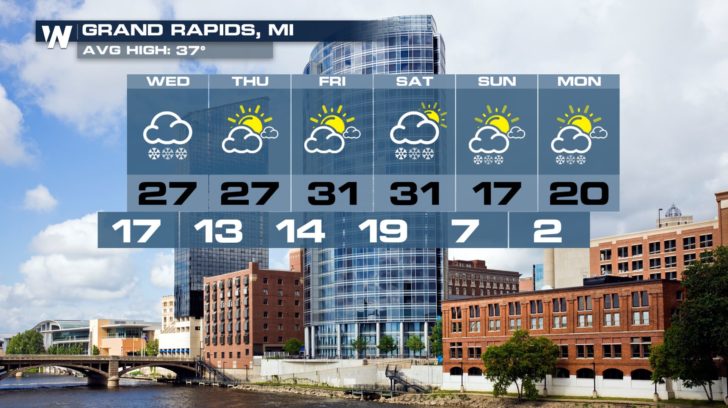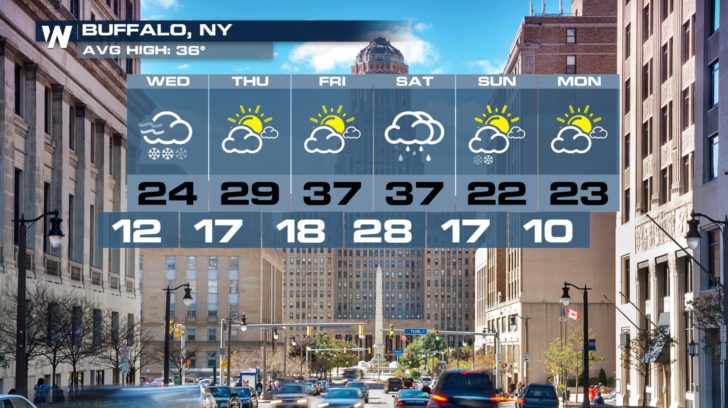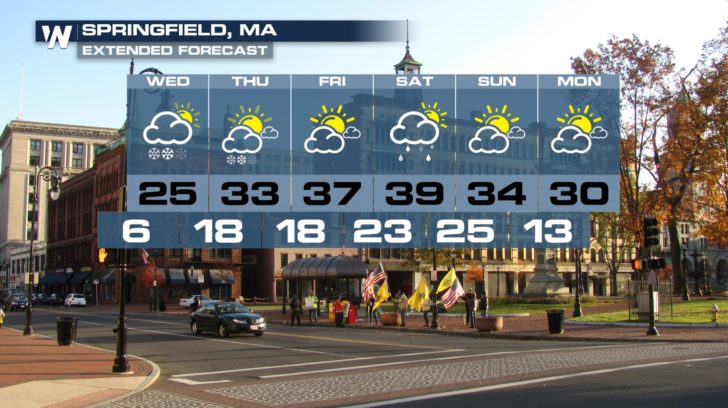 Be sure to follow
WeatherNation
on social media (
Facebook
,
Twitter
, and
Instagram
) for the latest forecast information.  And feel free to share your weather videos....we would love to feature them on air and online! -
Meteorologist Joe Astolfi