Paulette after reforming in the Eastern Atlantic near the Azores, has now been deemed a 'post-tropical cyclone' where instead of warm waters feeding the strength of the storm, the differences in air masses, or fronts, now provide its energy source.  This is the last advisory... for now. https://twitter.com/NHC_Atlantic/status/1308233570293440513 Paulette originally formed on Sunday, September 6th near the Cabo Verde Islands (then Tropical Depression 17). The cyclone became the 16th named storm of the 2020 season east of the Lesser Antilles.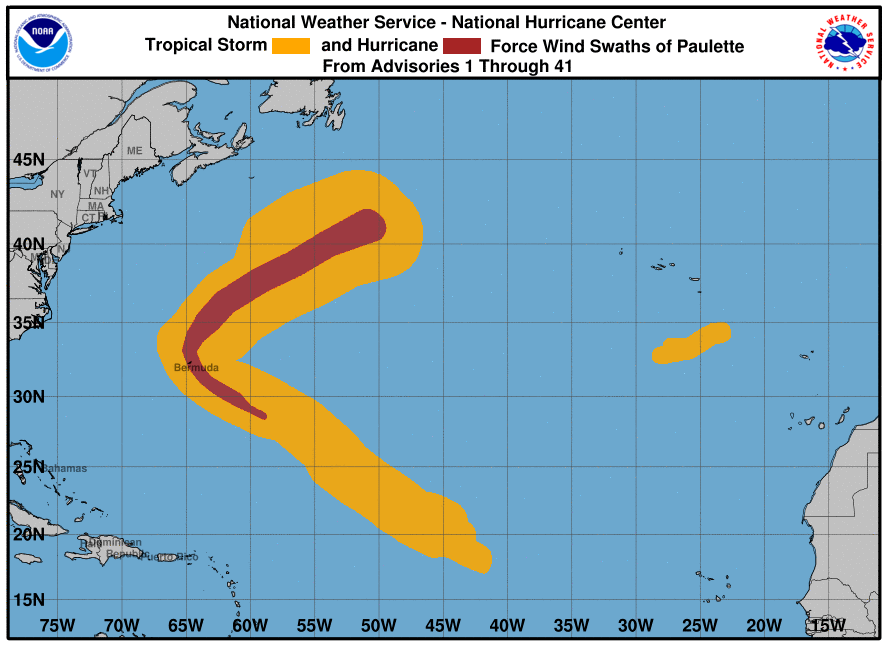 Paulette became a category two hurricane, making landfall on Bermuda Monday, September 14th with wind gusts over 100 mph on the island. https://twitter.com/NHC_Atlantic/status/1305469366134165505 Paulette is currently a tropical storm, located about 300 miles southeast of the Azores. Maximum sustained winds are near 40 mph. The storm is moving rapidly to the east-northeast.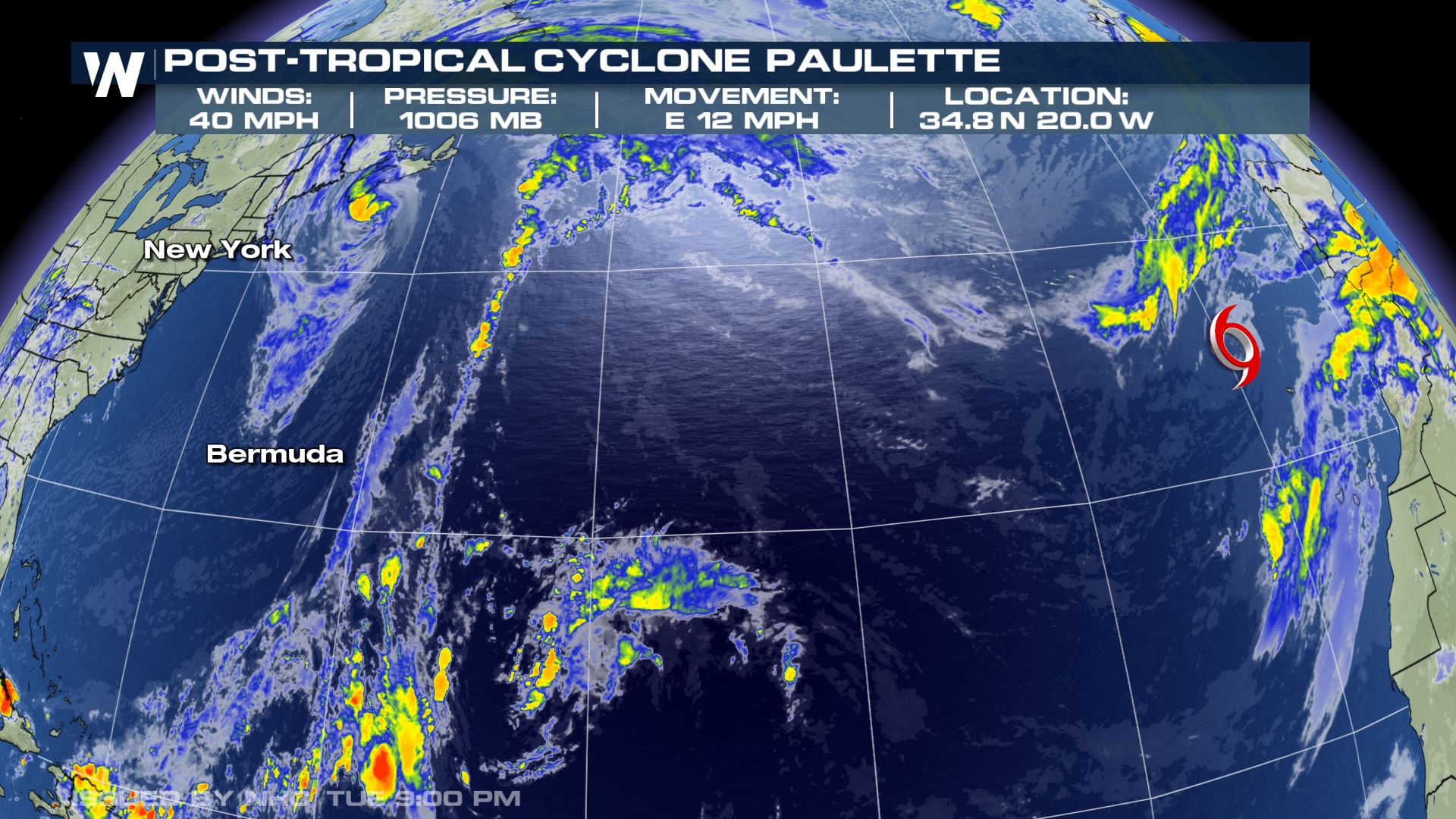 Paulette is forecast to remain a tropical storm over the next 24 hours, but should gradually weaken to a depression during the middle of the week. The storm will likely diminish to a remnant low by the end of the week.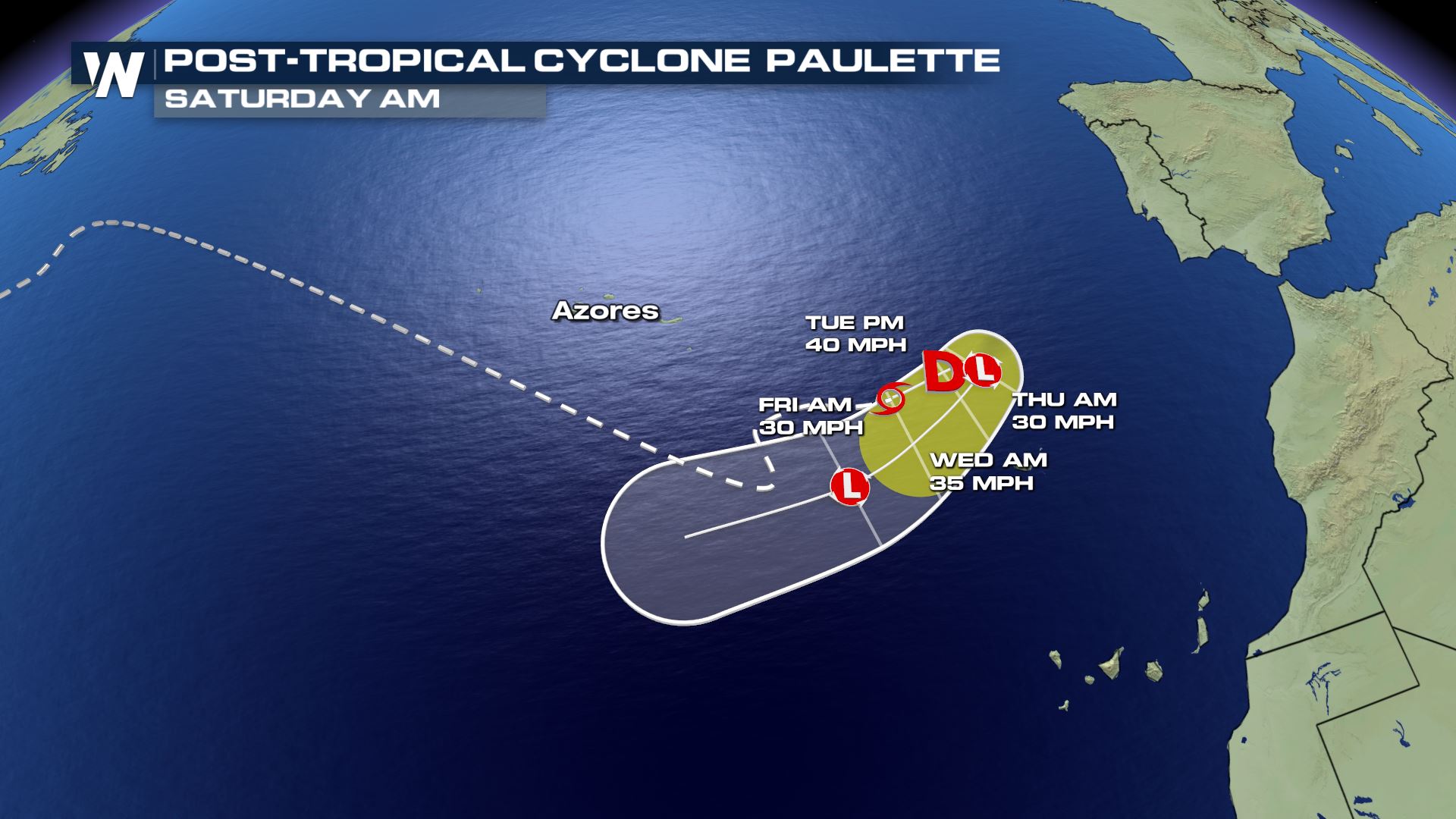 WeatherNation will keep you up-to-date on the latest in this busy tropical season.