It's Groundhog Day weekend! The rest of the winter season is about to come into a much clearer view after Sunday morning.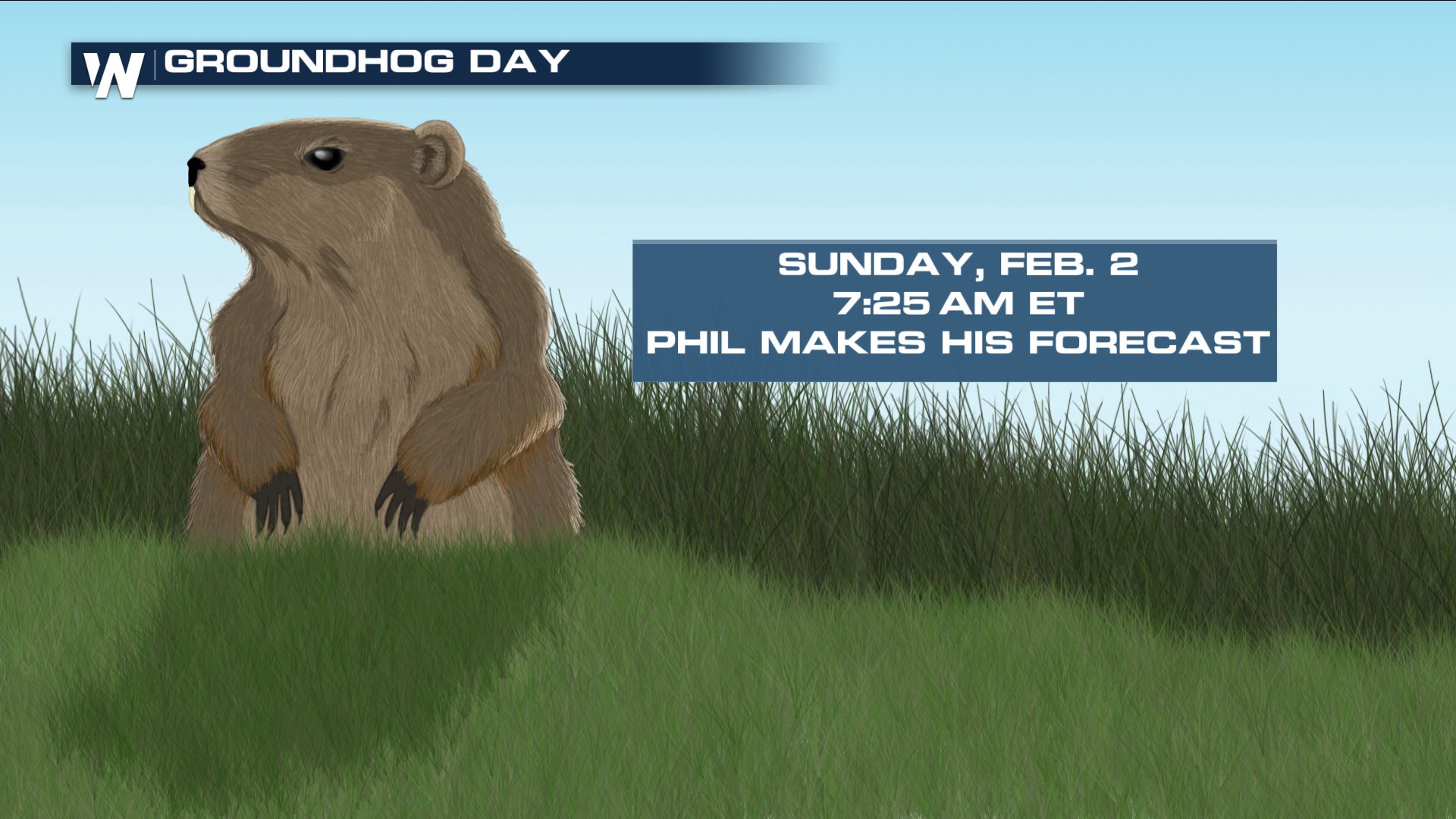 The annual Groundhog Day falls on Sunday, February 2 this year at around 7:25 a.m. Eastern Time. That's when Punxsutawney Phil awakes and stands outside in western Pennsylvania to observe a 1) shadow or 2) no shadow. To remind you, a shadow means winter will last a little longer, six more weeks.
On the contrary, no shadow means spring will come early this year!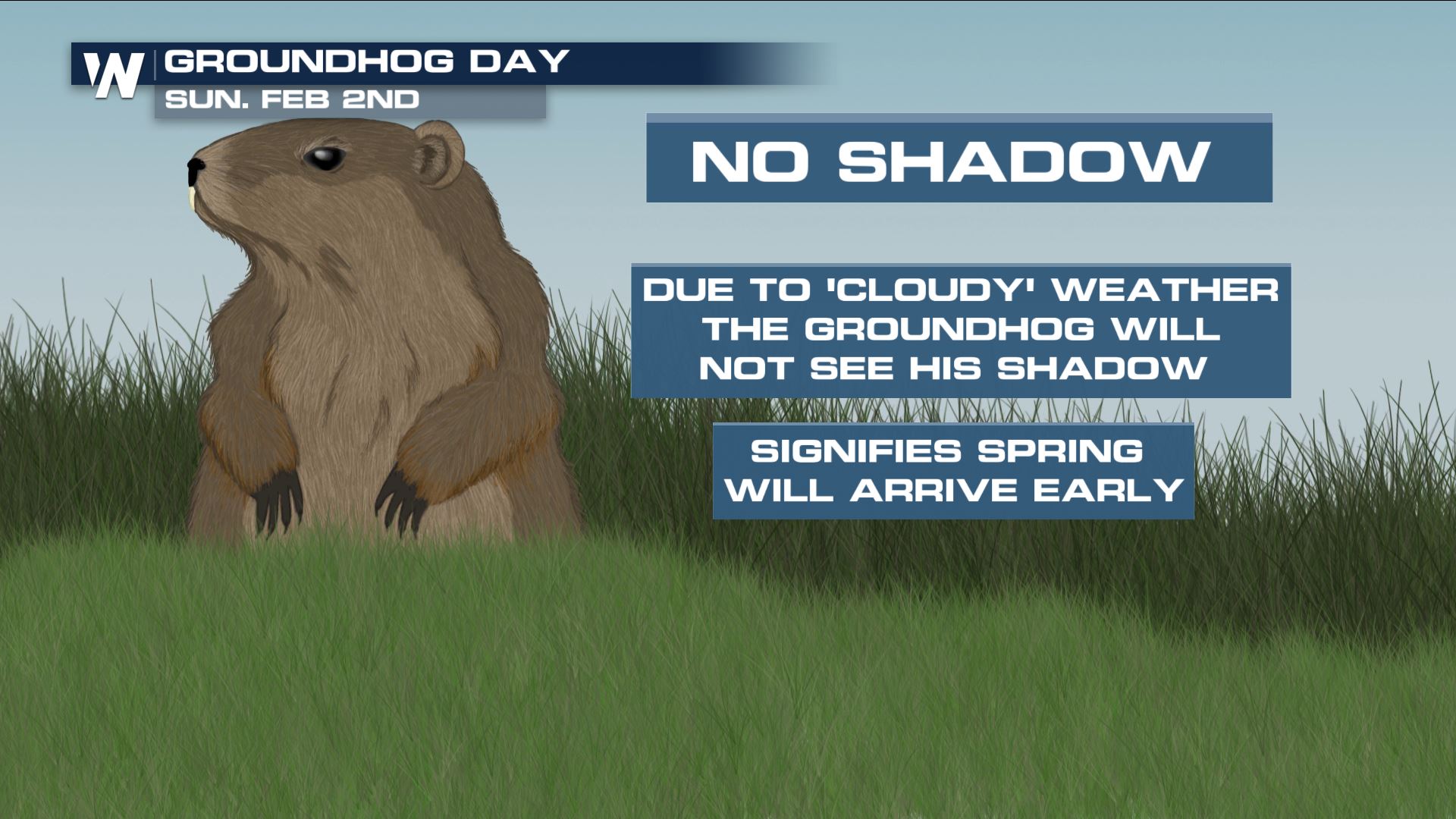 This year's forecast for Groundhog Day is quite fun! That's because there will be scattered snow showers moving through the area of Punxsutawney, PA on Sunday morning. The weather looks to be mostly cloudy with about a 70% chance of snow showers for Phil's wake-up call Sunday morning.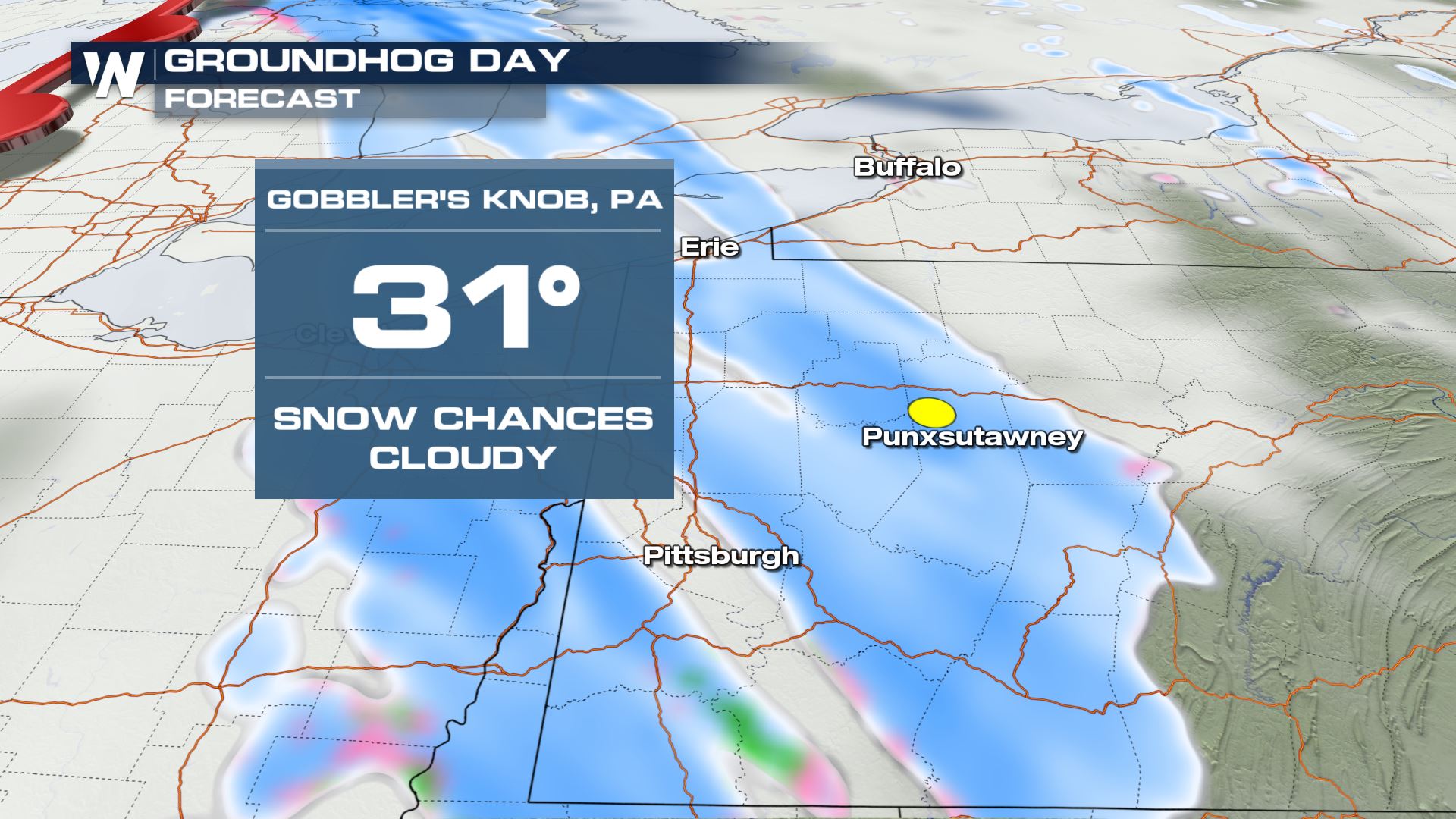 If the forecast verifies and Phil doesn't see his shadow this year, that means spring will come early! Rejoice, you winter-dislikers. But how accurate are Phil's forecasts? Take a look for yourself below! https://www.youtube.com/watch?v=TjuBqD4OUwM