Phoenix, Arizona saw one of its wettest days in recorded history, with over two inches of rain and counting. As of midday Phoenix time, the city had seen 2.24" of rain on Tuesday, making it the city's 9th-wettest day on record and the second-wettest October day on record. Coupled with Monday's 0.32" of rain, Phoenix is already at its 4th-wettest October on record...just 36 hours into the month.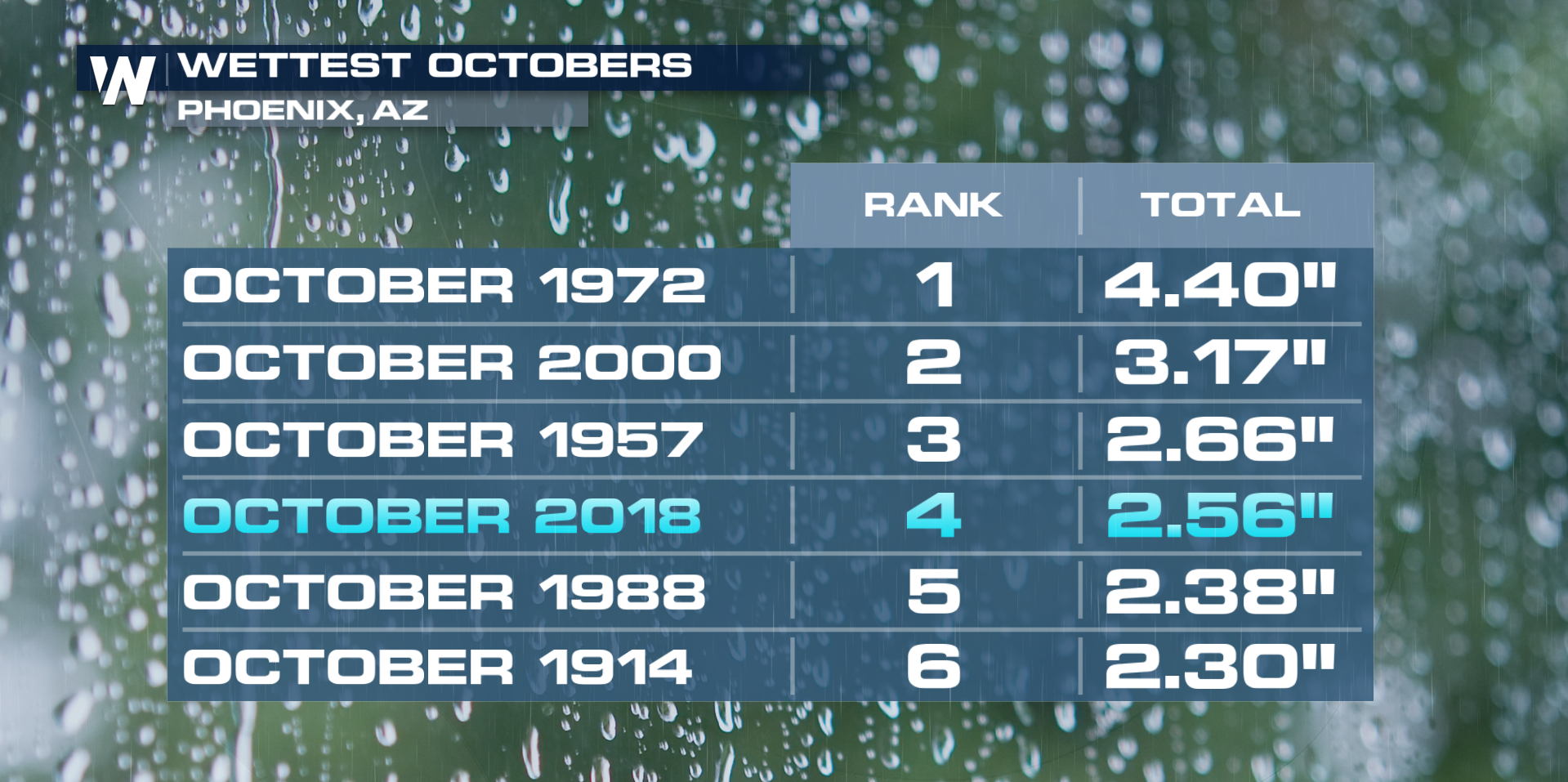 The 2.24" figure also makes it Phoenix's ninth-wettest day on record overall. For context, Phoenix averages about eight inches of rain...for the whole year. Tuesday's rainfall alone amounts to more than a quarter of Phoenix's typical annual rainfall.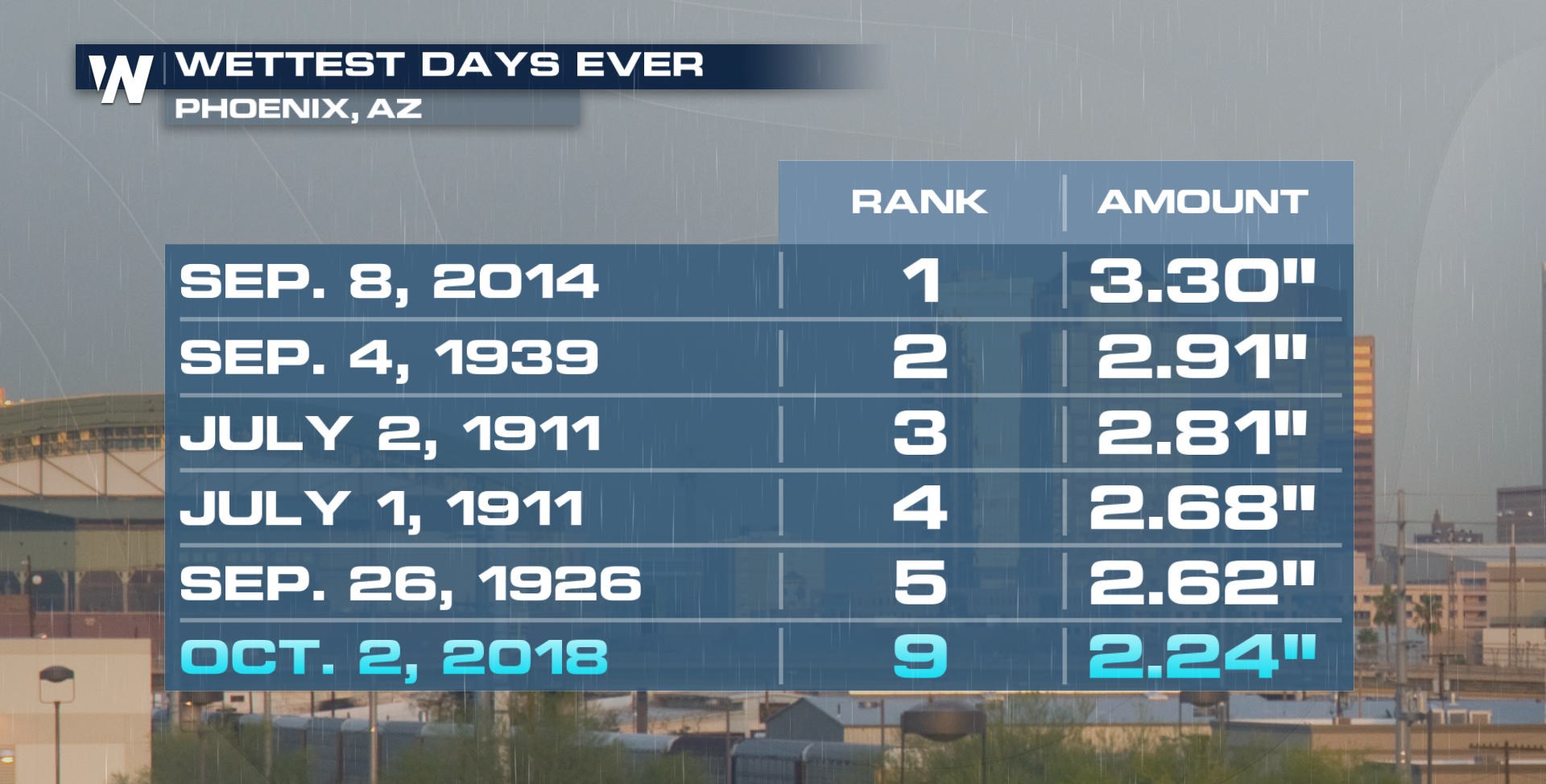 The moisture is directly related to the remnants of what was Hurricane Rosa, which is now a remnant low working through far northwestern Mexico and southern Arizona. But even as the storm has weakened to a remnant low, an enormous amount of deep, tropical moisture is still being drawn up into desert regions, potentially through Wednesday. October is typically a drier month for the Phoenix area - even by the city's desert climate standards - due to October falling between the late summer monsoon season and the late fall and winter Pacific storm season. Phoenix averages only slightly more than a half inch of rain for the whole month of October.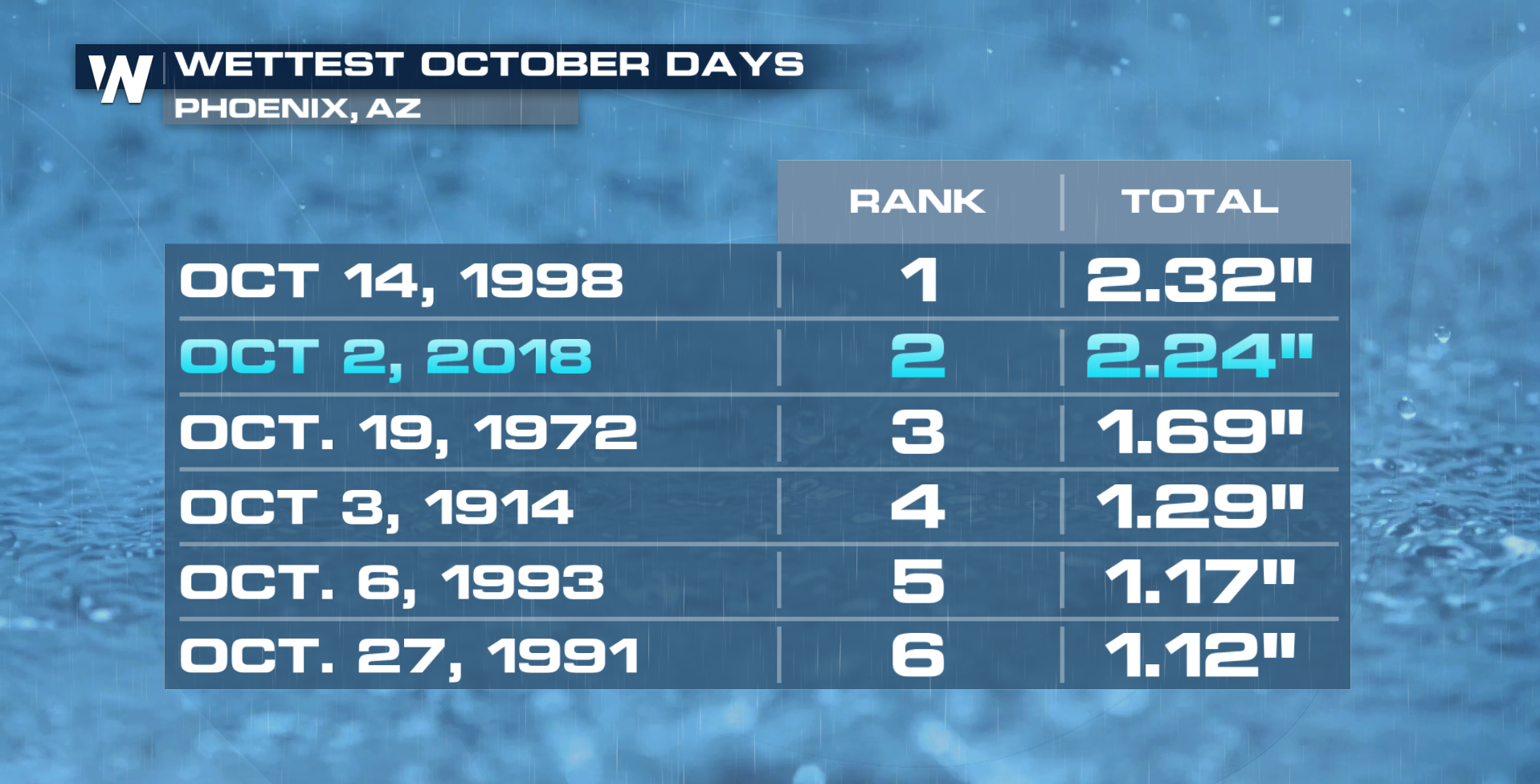 Phoenix, though, is looking drier by Wednesday and through the rest of the week and into the weekend, with somewhat of a fall-like feel to the air. But more importantly, the extended stretch of dry weather should allow waters to recede and flooded areas to dry out.
Stay with WeatherNation for the latest. For WeatherNation: Meteorologist Chris Bianchi