Storms have been relentless along the Front Range of Colorado and Wyoming this Spring, producing land spouts, large hail, and torrential rainfall. On Monday. Colorado Springs was hit hard by flooding, especially on the south side of the metro including Fort Carson Army Base. In fact, Colorado Springs saw 4.02" of rainfall on Monday - the highest single-day rain total ever in June and second only to 4.50" in a single day in September of 2011.
Tuesday was a less active day overall, but a few strong thunderstorms moving from southeast Colorado into the Texas panhandle produced large hail and a brief tornado.
Severe Potential
We have a SLIGHT risk (level 2 of 5) of severe weather for the Texas and Oklahoma Panhandles overnight. Hail 2" in diameter or larger will be possible in the purple highlighted areas below. Quarter size hail along with 60 mph wind gusts will be possible throughout the Slight Risk area.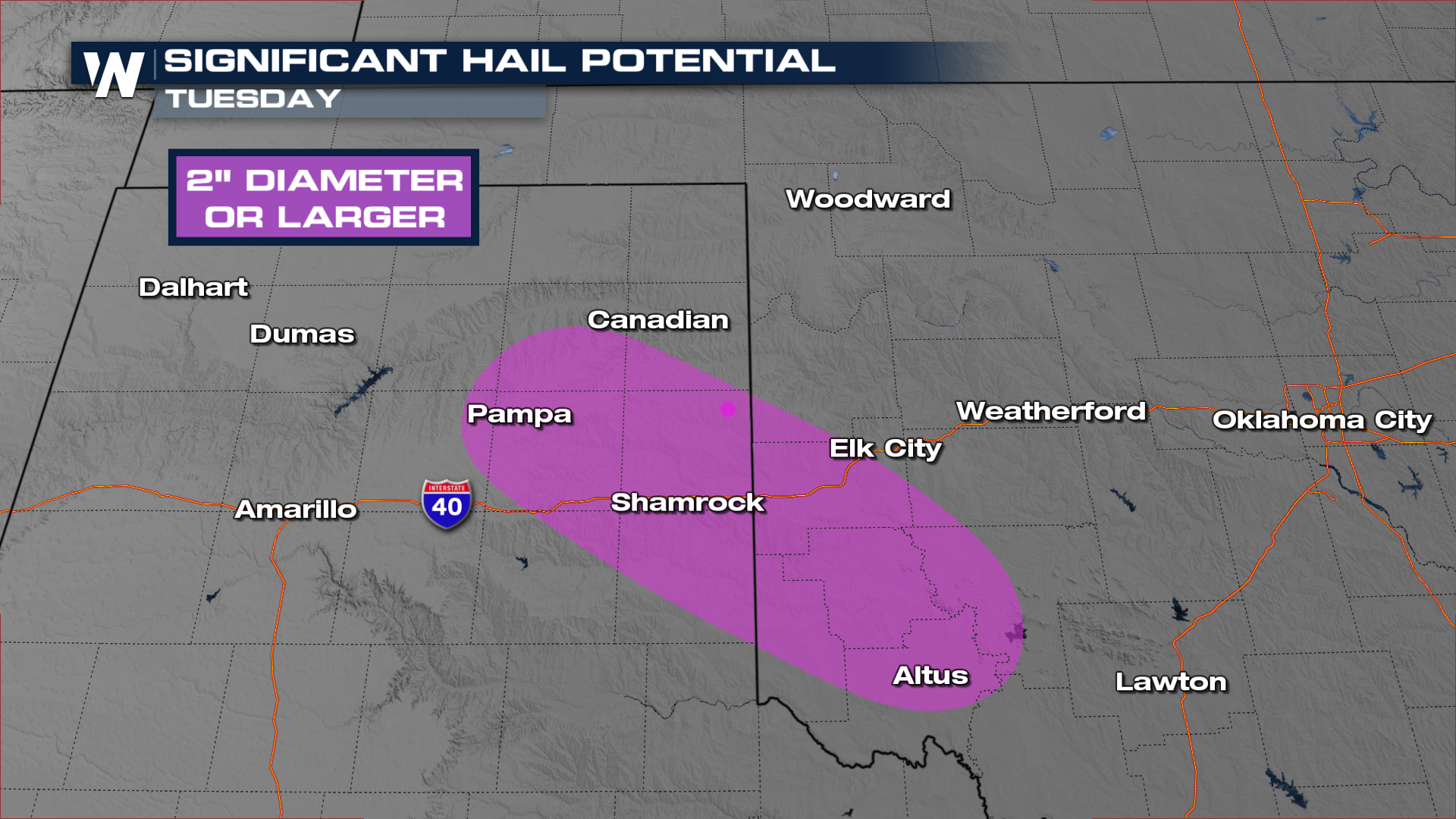 We will continue to see a large coverage of storms again Wednesday afternoon with heavy rainfall being a risk for any storm that develops. Additionally, storms will feed off each other, using boundaries to develop new pockets of rain throughout the day. While there is no severe weather outlook Wednesday for the area, a few stronger storms cannot be ruled out. By Thursday, however, strong to severe storms could return to the Front Range along with the Central Plains.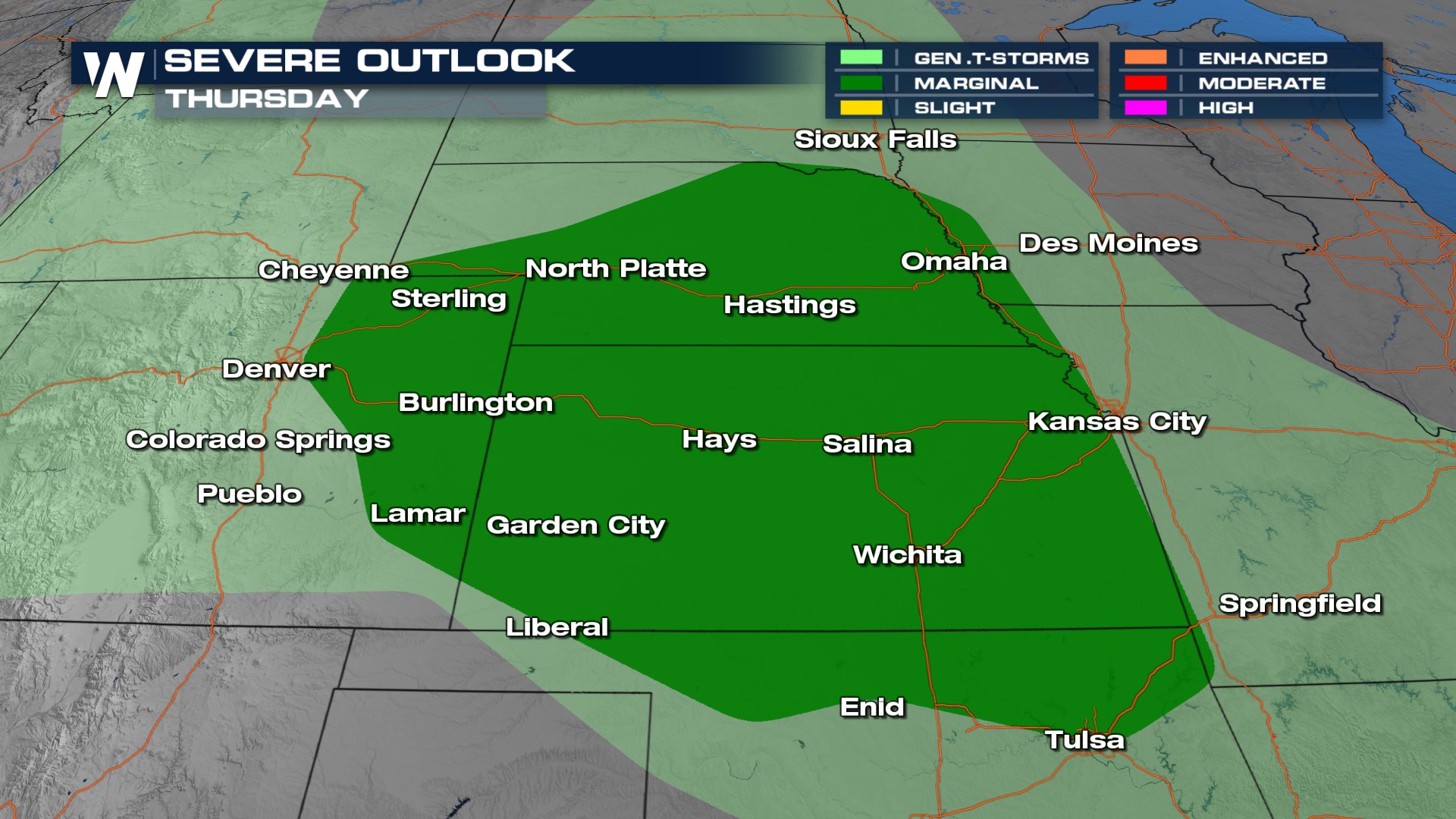 Flood Threat
Potentially more widespread and dangerous than the severe weather threat is the flood concern. This follows flooding in the Centennial State on Sunday which prompted numerous flood warnings. An additional 1-3" of rainfall will be possible. It has been a soggy month so far and this additional rain will only increase flooding issues. In Colorado Springs we have seen nearly 3" of rain so far this June, usually we see less than 1" during the entire month.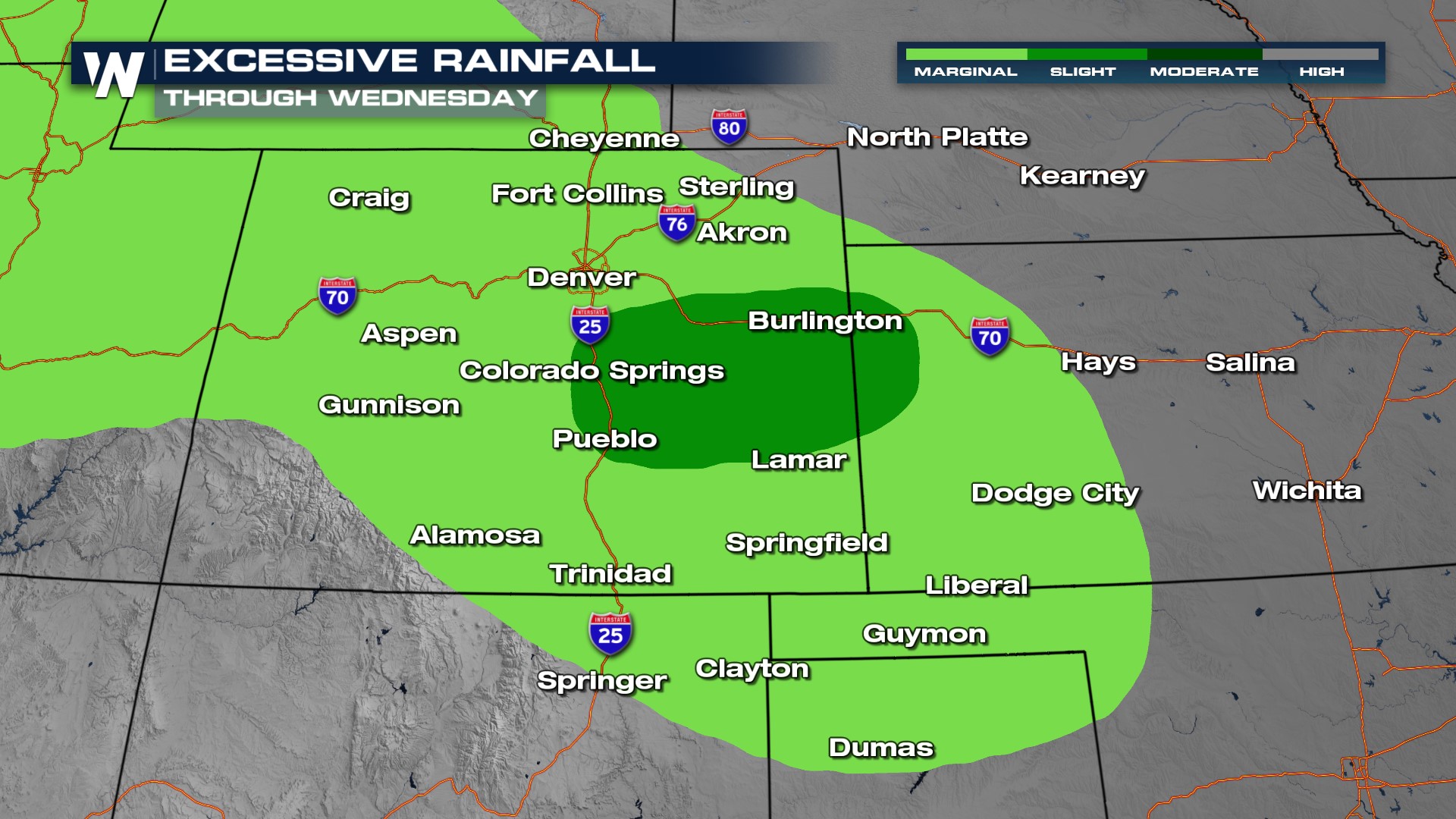 The amount of rainfall Denver, CO has seen in the last couple of months has been well above what they typically see for this time of year. As a result, the ground is relatively saturated after two to three times the amount of normal rainfall. Due to how saturated some of these areas currently are, additional rainfall could quickly lead to flooding. Any storm that develops over the next few days poses the risk of flooding through the I-25 corridor.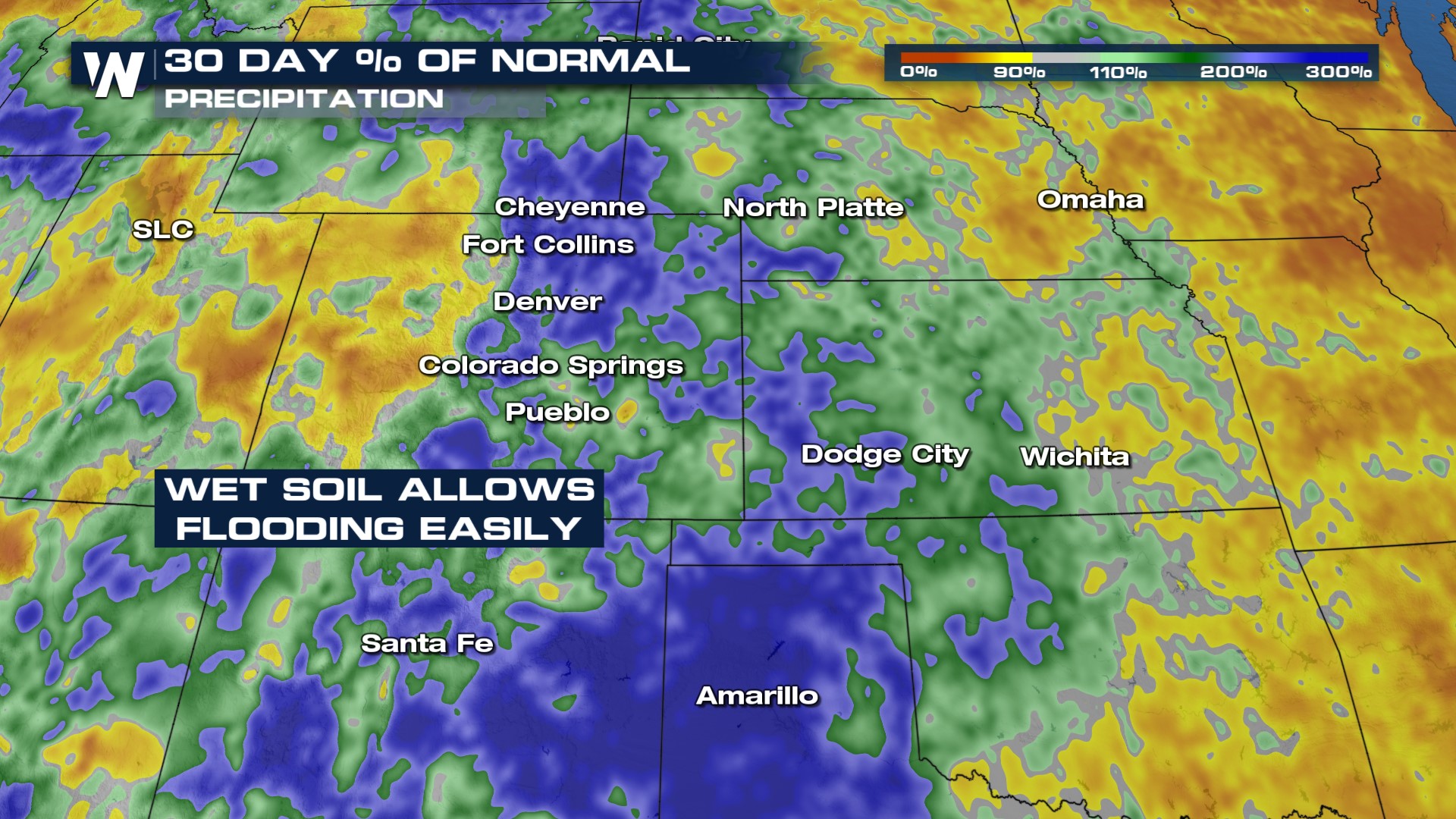 Tune in to WeatherNation 24/7 for all of your top weather headlines and regional forecasts. The Western Regional forecast is always at :50 past the hour.