The pattern across the Northwest will continue for the rest of the week and even into the weekend.  A temperature inversion is leading little mixing and stagnant air for Washington, Oregon and California. Here is the very latest.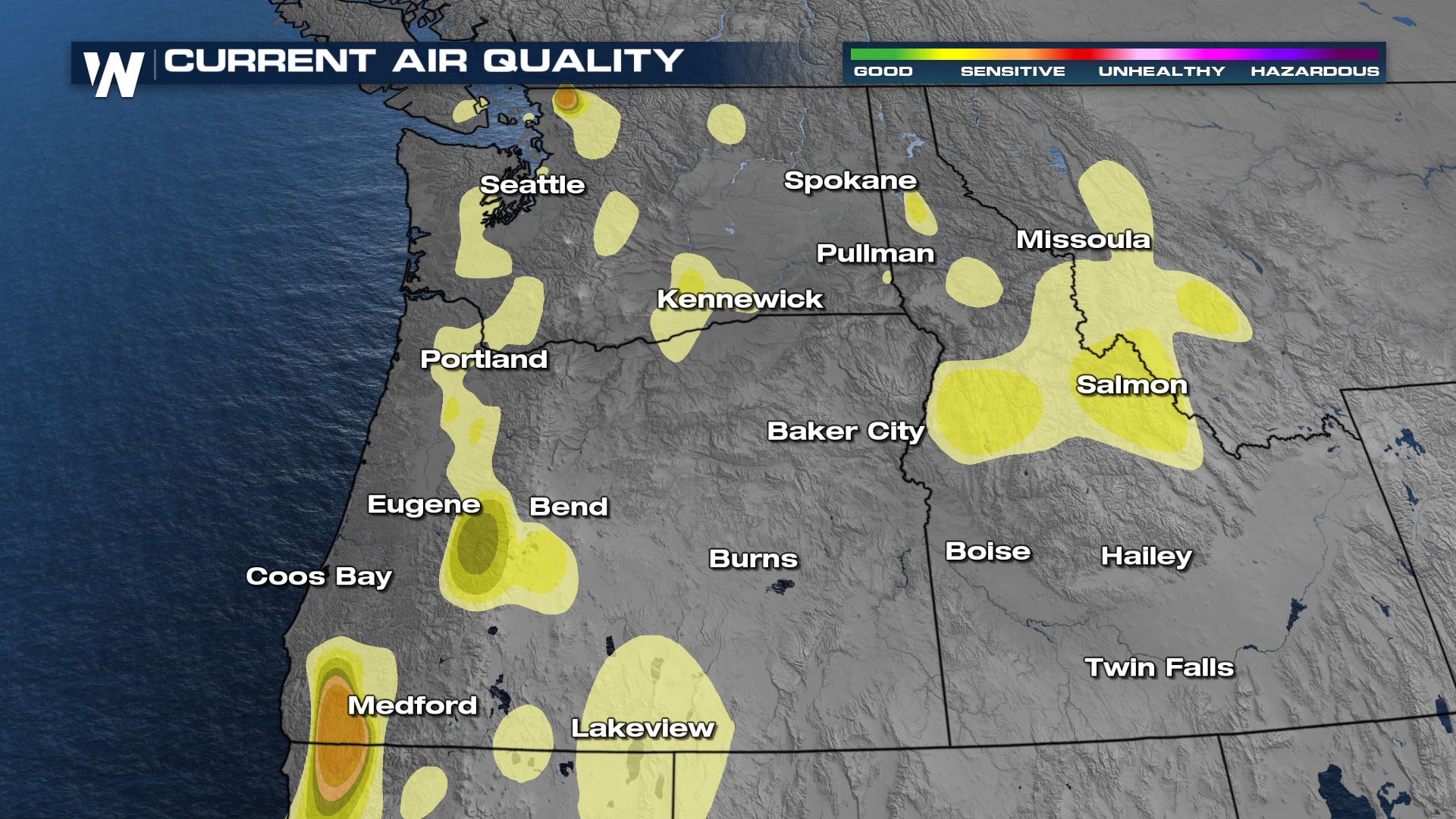 The air quality was already very poor in many spots earlier this morning. And the stagnant air will continue to dominate the forecast into the weekend.
Air Quality Alerts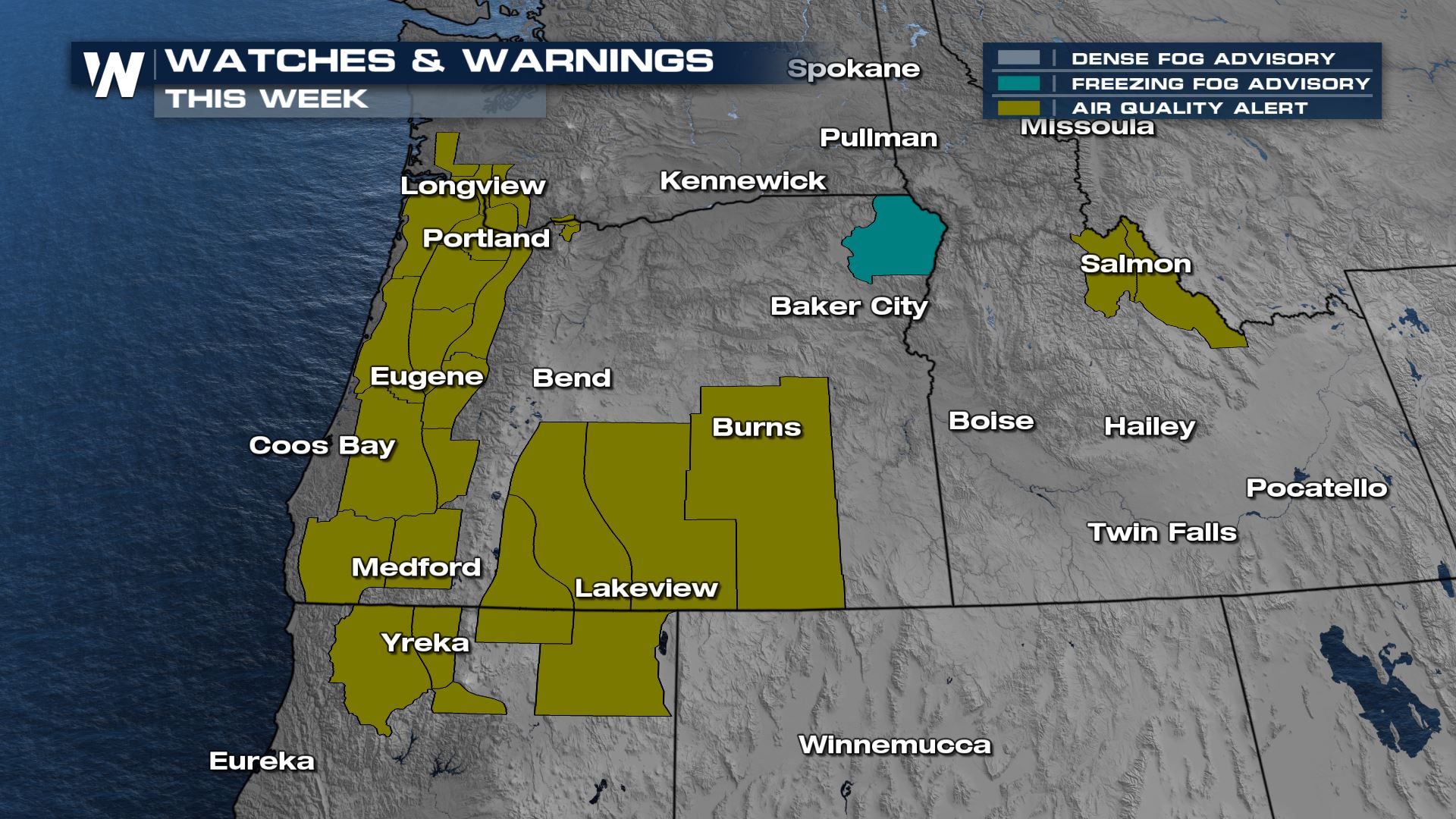 Here is a look at all of the ongoing air quality alerts. These alerts will last the rest of the week and go into the start of the weekend. Air quality alerts are issued when stagnant air could impact residents with respiratory issues. Anyone with respiratory illness should follow their physicians advice on how to properly navigate the poor air quality. Temperature inversions can also create foggy conditions down on the surface. This means low visibility and hazy skies will be likely.
Air Quality Impact Scale
Once the air quality gets to unhealthy, very unhealthy or hazardous this means the poor air quality will impact almost everyone.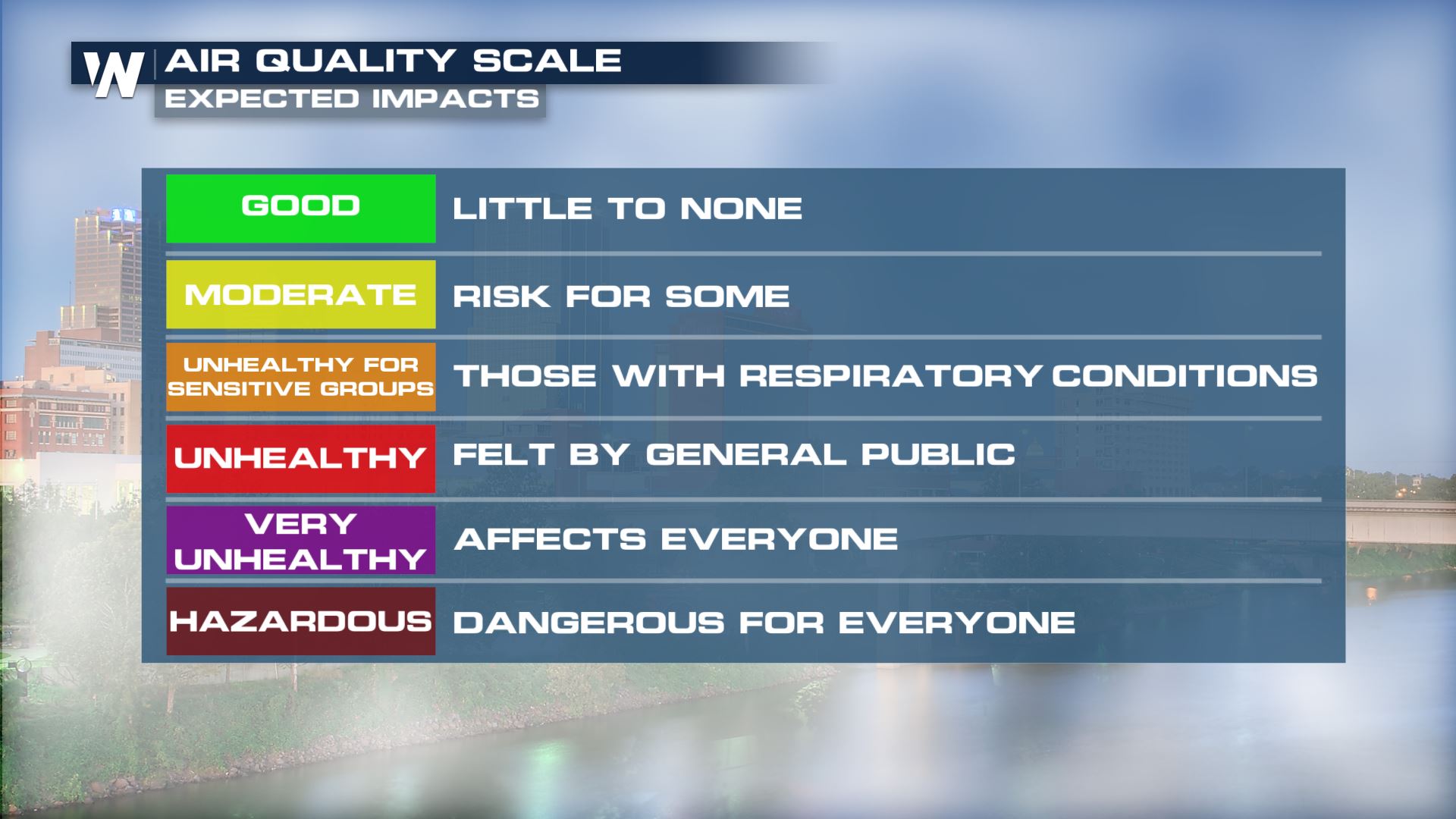 Pollution Prevention 
Here are some tips on how to lower pollution and help when it comes to poor air quality. Something as easy as walking more or taking lunch to work can make a huge difference. WeatherNation will be tracking this pattern at :50 past the hour in the Western Regional Forecast.