The Southeast and Middle Atlantic will see lots of wind, heavy rain, and possible flooding this weekend as a coastal low affects the region.
Flood and wind alerts are in effect for the region, which you can read more about at this link
.  Here's a detailed look at what can be expected for residents: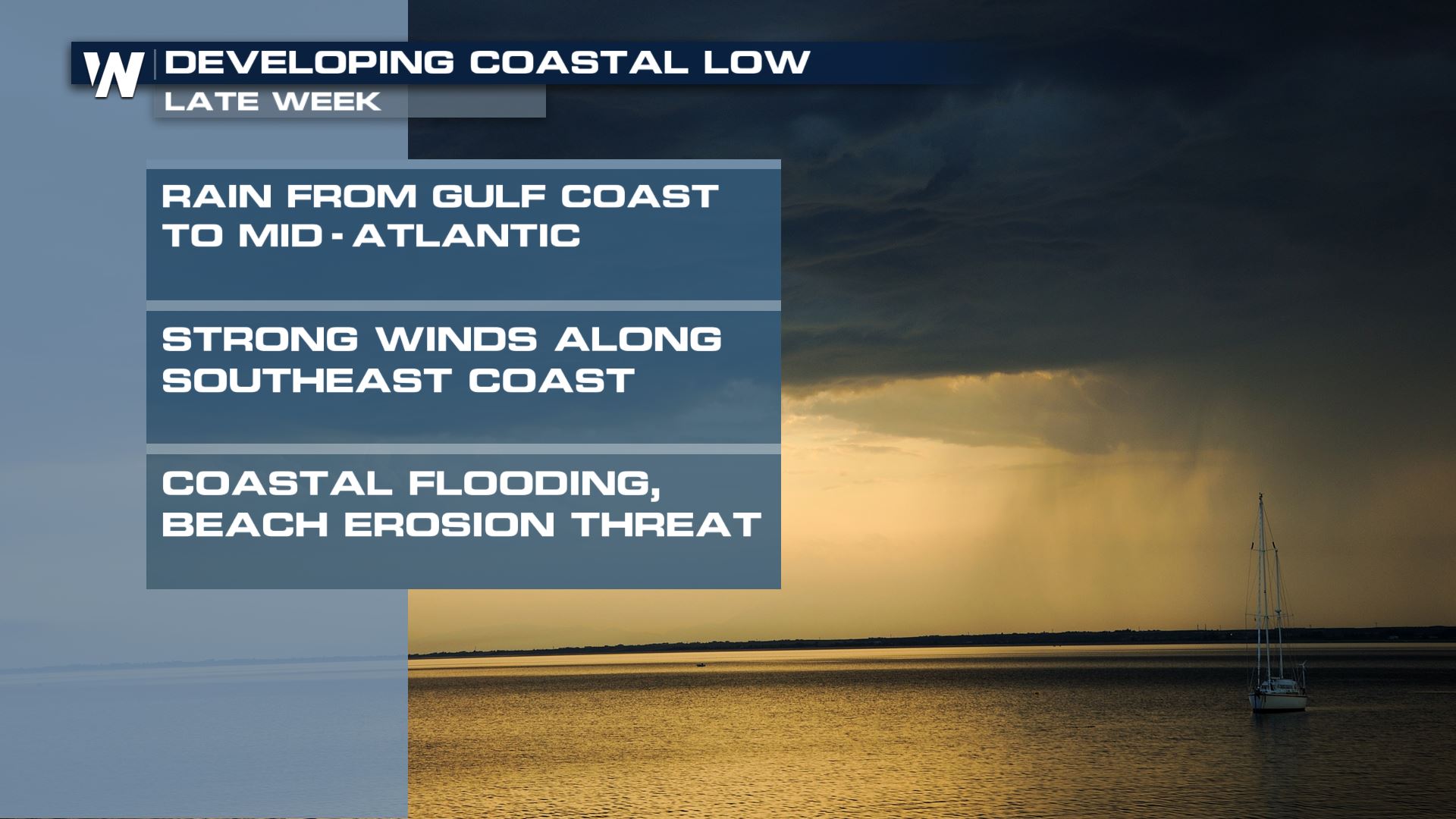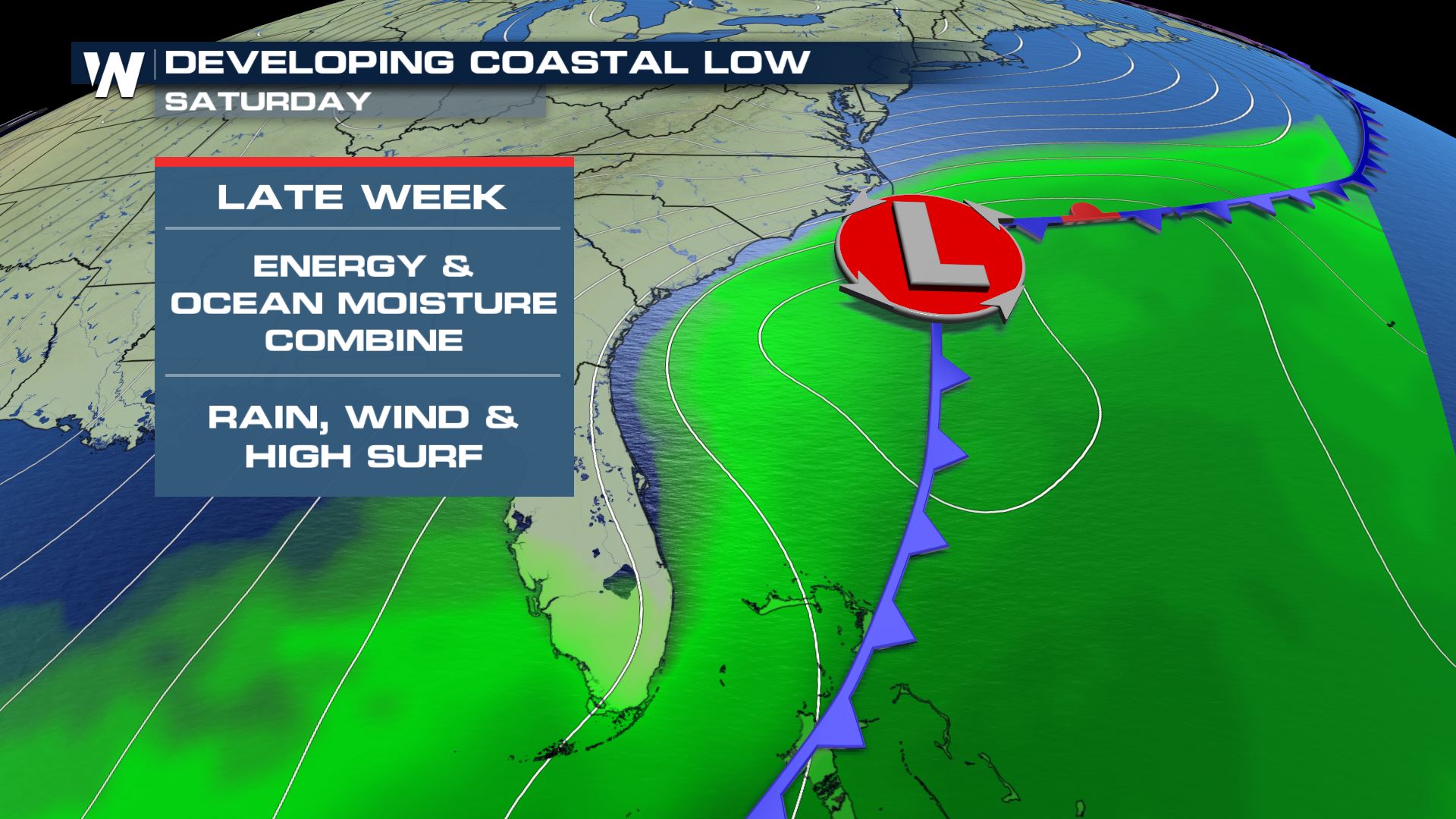 The low has moved into the Atlantic Ocean and will remain offshore through the weekend. The first wave of rain will circulate back to coastal areas from Georgia to Virginia throughout the afternoon and evening (Friday).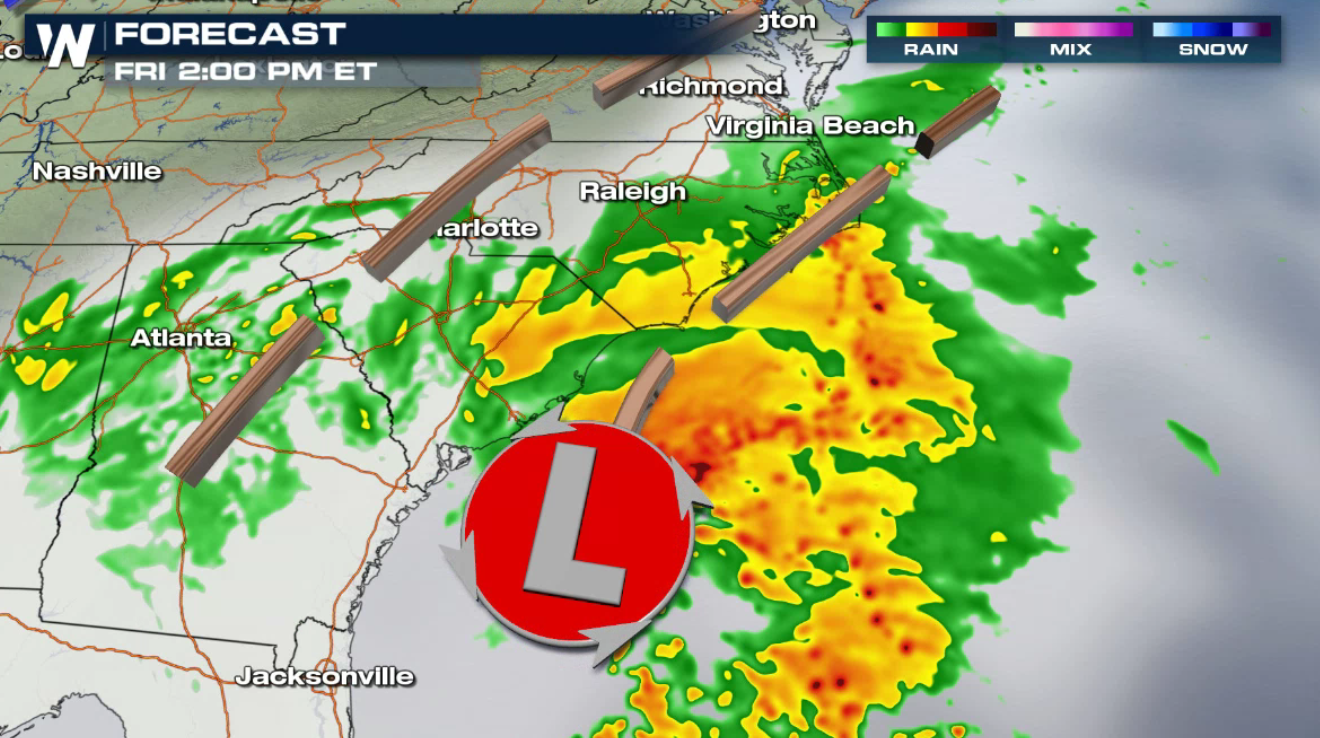 A brief break from the heavy rain is likely into early Saturday as the low wiggles away from the coast, but a brisk breeze will continue along with high seas.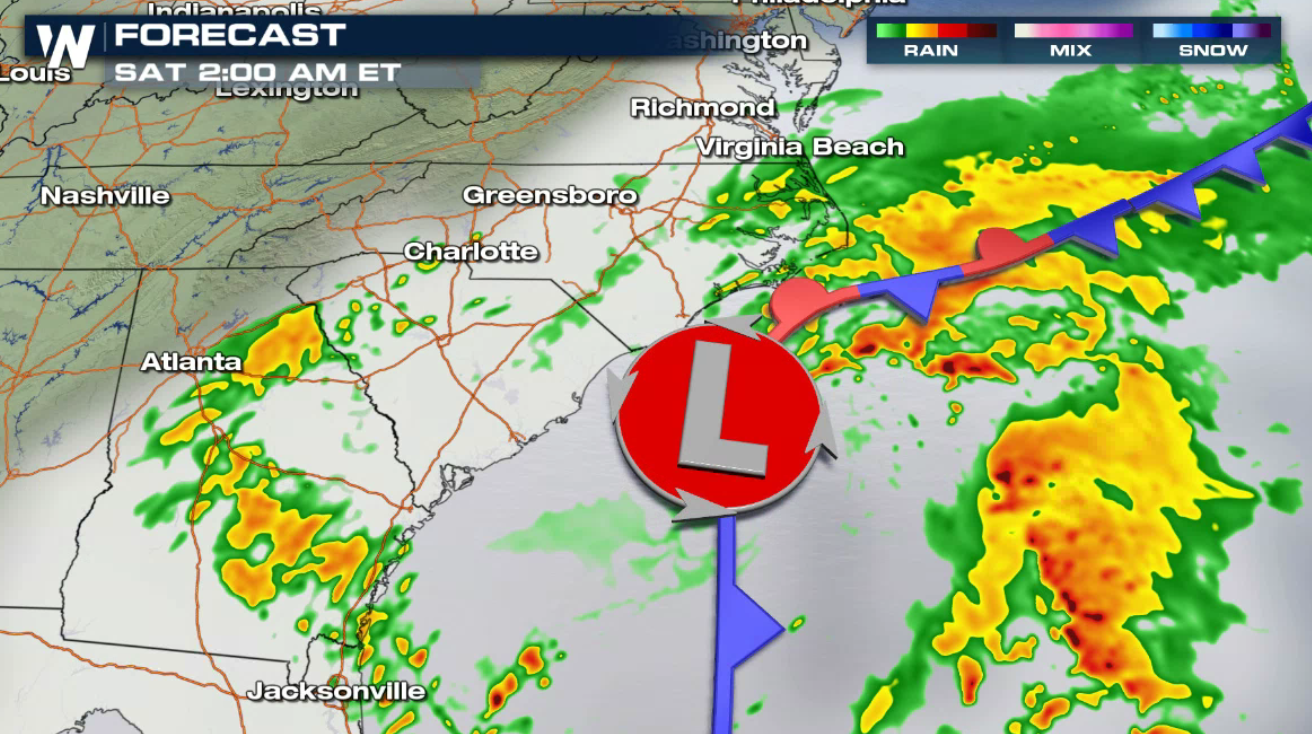 Moderate to heavy rain will move back into the Middle Atlantic Saturday afternoon and evening as the low pushes close to the Outer Banks of North Carolina. Windy conditions and high surf, with some coastal flooding, will impact the area.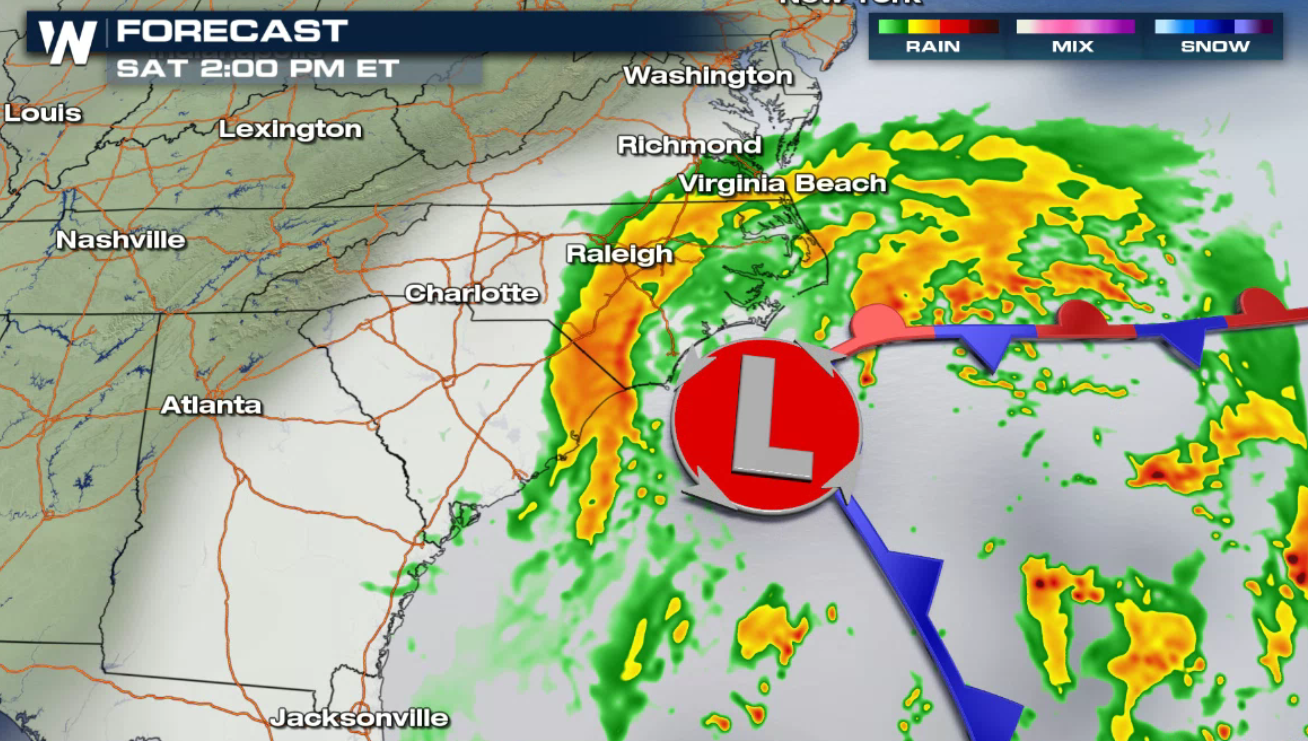 As the storm swirls to the north through Sunday afternoon and evening, the precipitation will begin to develop across areas of the northeast.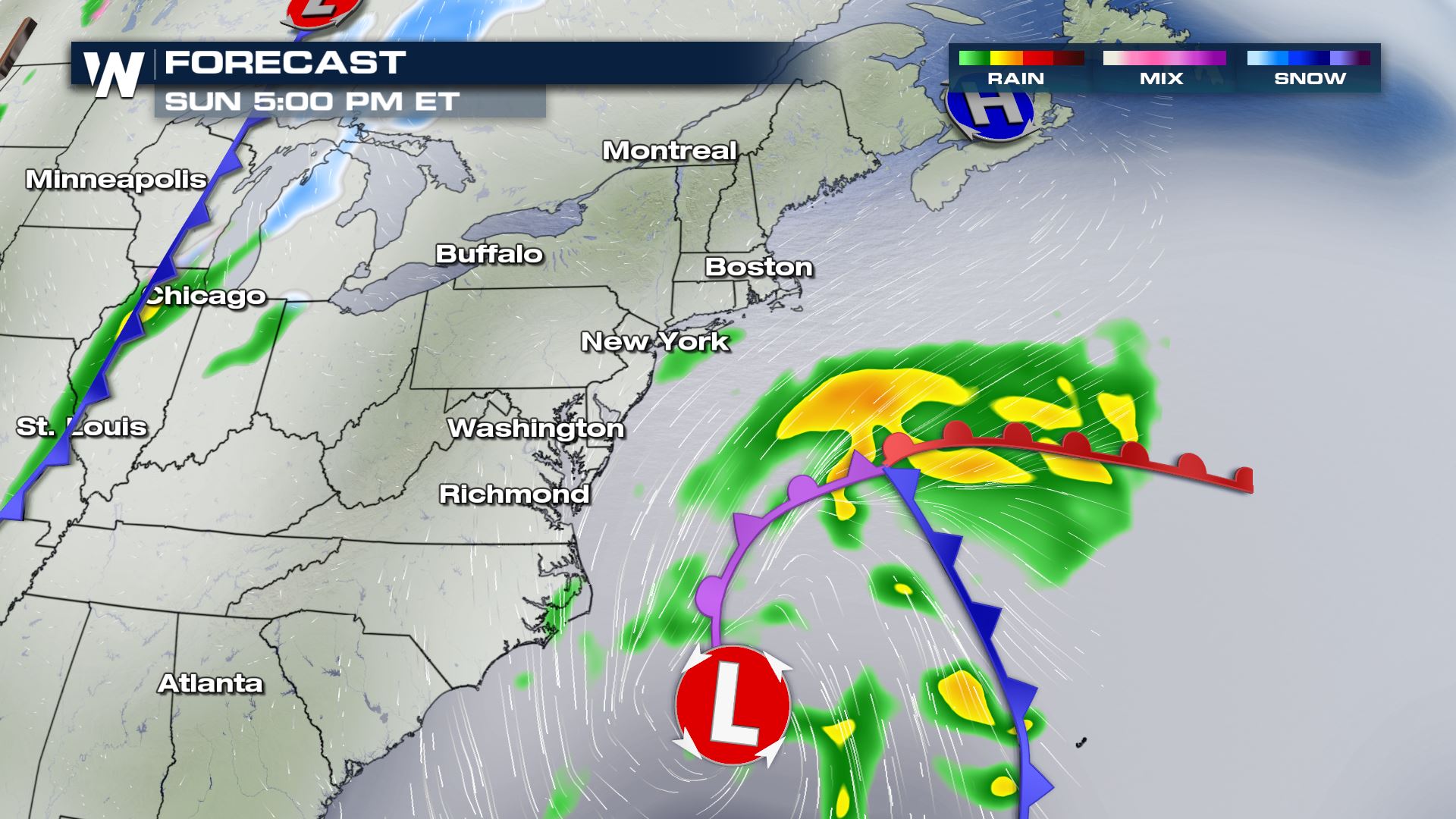 By early next week, showers, possibly mixing in with some wintry precipitation, will work it's way into areas of New England.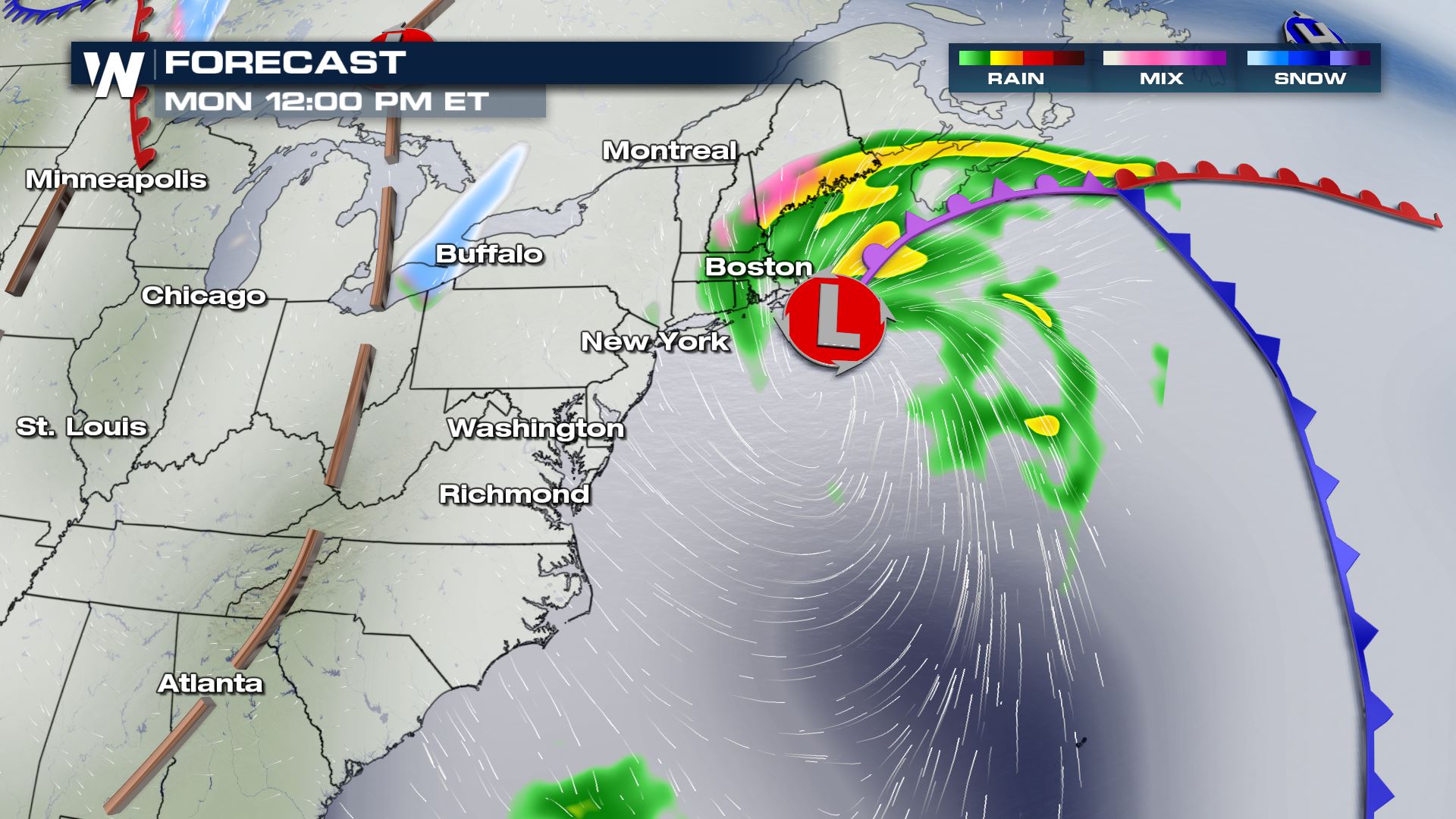 As colder air fills in on the back side of the storm, minor ice accumulations will be possible into the Monday evening hours.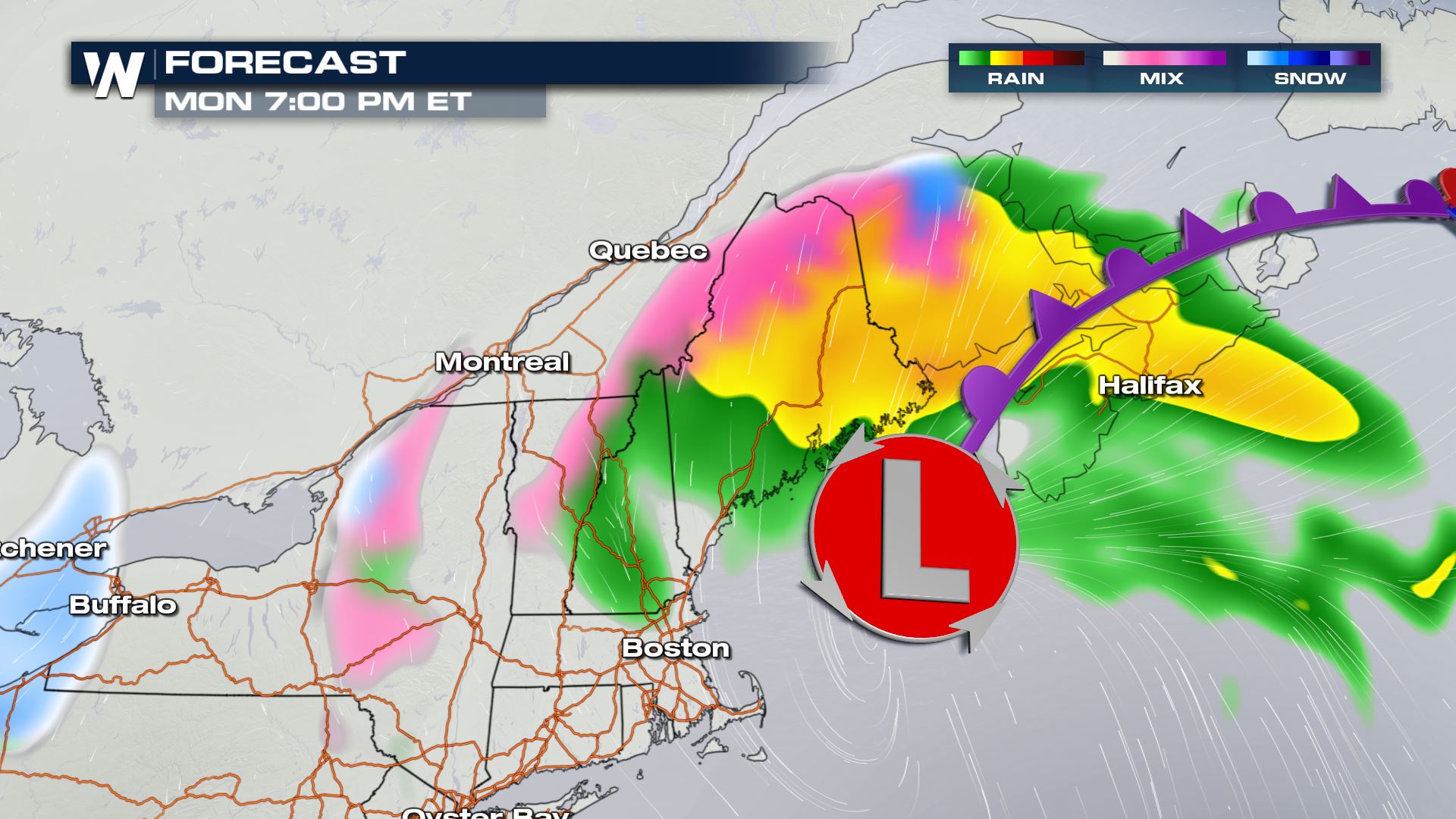 By early Tuesday morning, snow will likely accumulate throughout the area, as colder air wraps in form the north.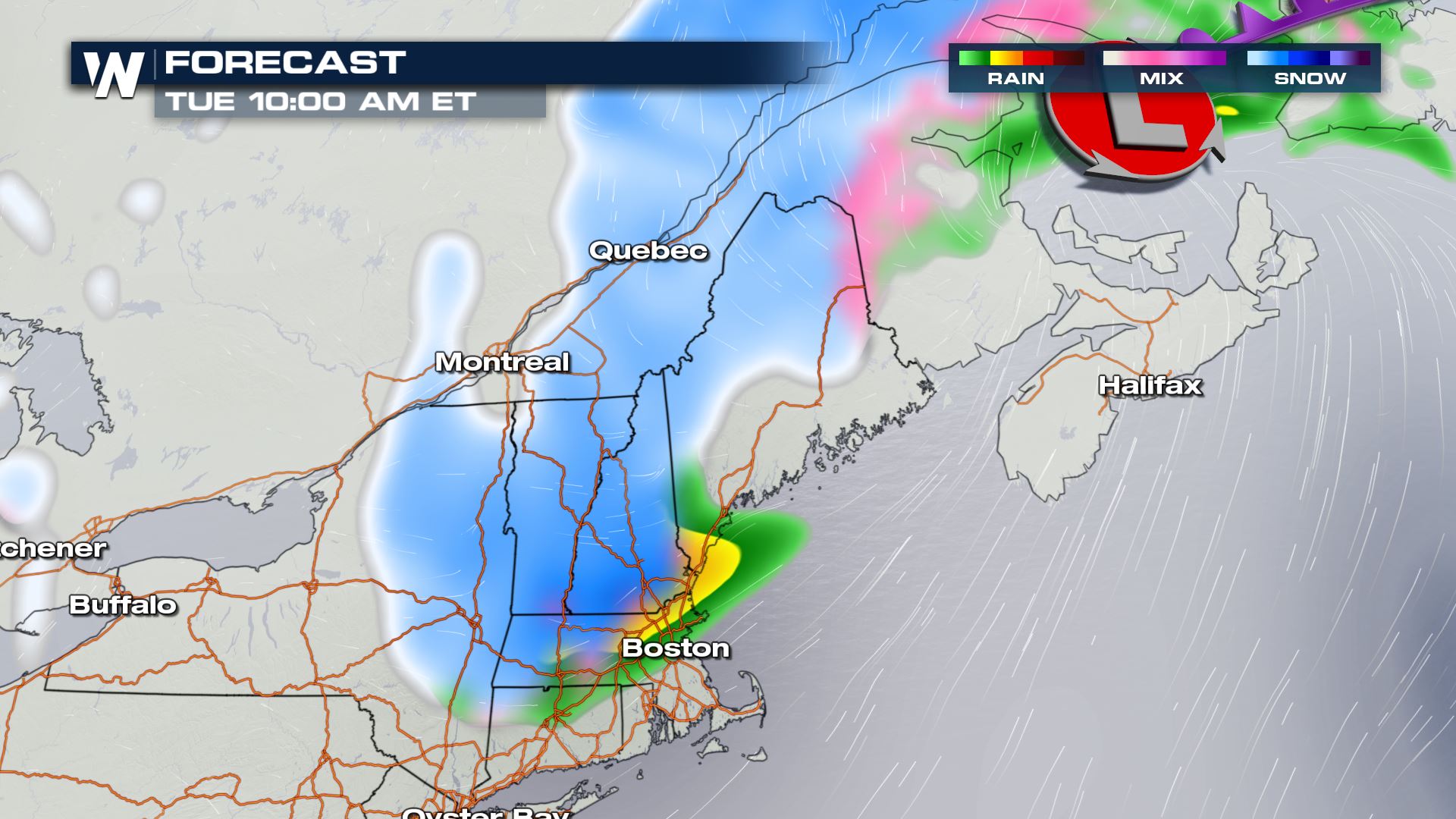 Periods of heavy rain will fall from Georgia into Virginia, with some areas seeing well over 6". Stay tuned to WeatherNation throughout the weekend for all of the latest details.