Elsa Stats
The latest update from the
National Hurricane Center
now has Elsa as a Post-Tropical Storm and picking up speed as she continues to move out of the lower-48!  She has lost her tropical characteristics (cold-core storm) but will continue to bring strong winds, isolated tornadoes and flash flooding along the East Coast. Winds remain at 50 mph with a pressure of 999 mb.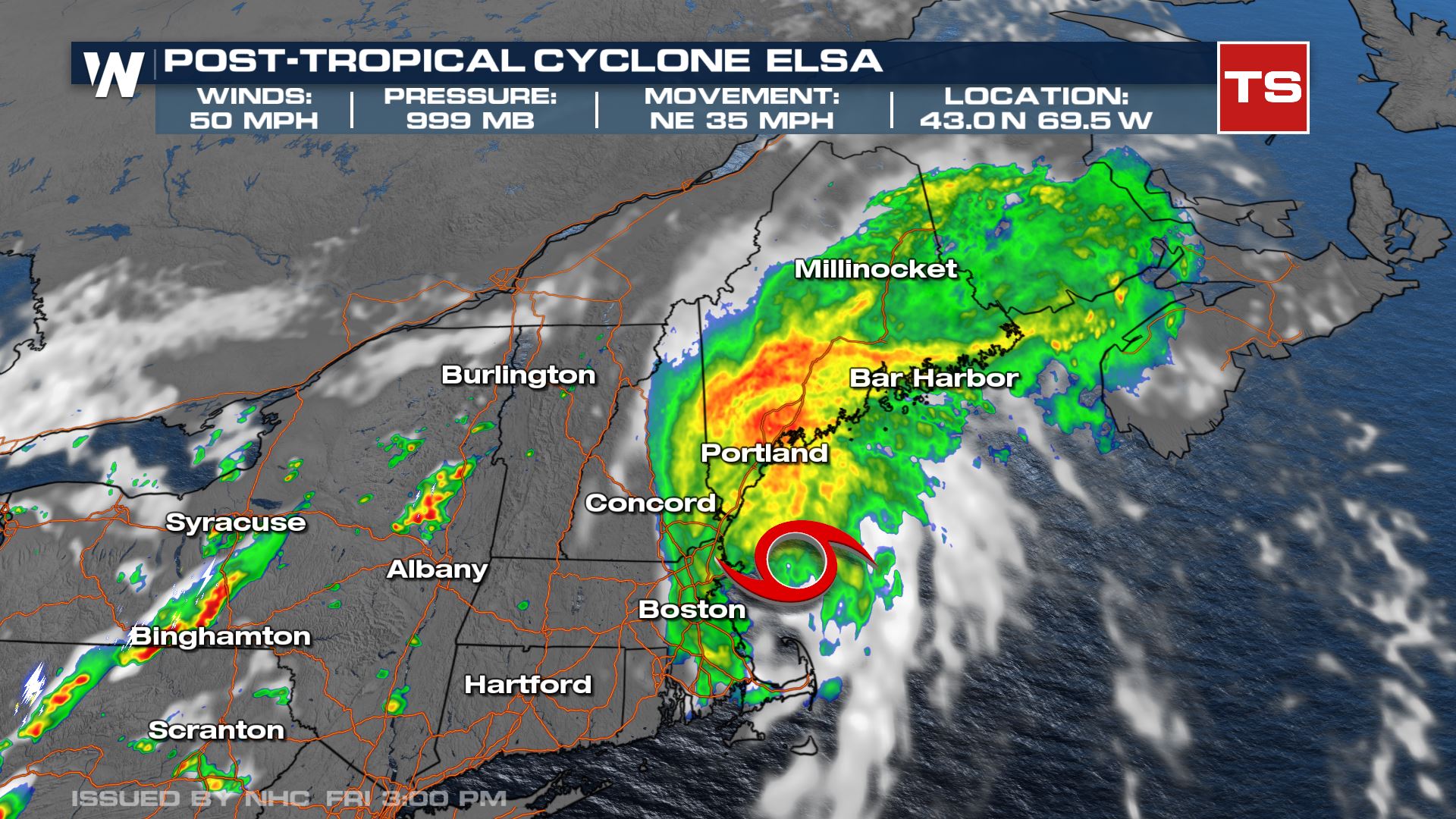 Elsa Fan Path
As Elsa barrels up the eastern seaboard we are looking at heavy rainfall impacts and flooding concerns, along with damaging winds, especially along the coastline with winds in the range of 40-50 mph. Occasional gusts could be even higher than that. The center of circulation will move into Canada early Saturday.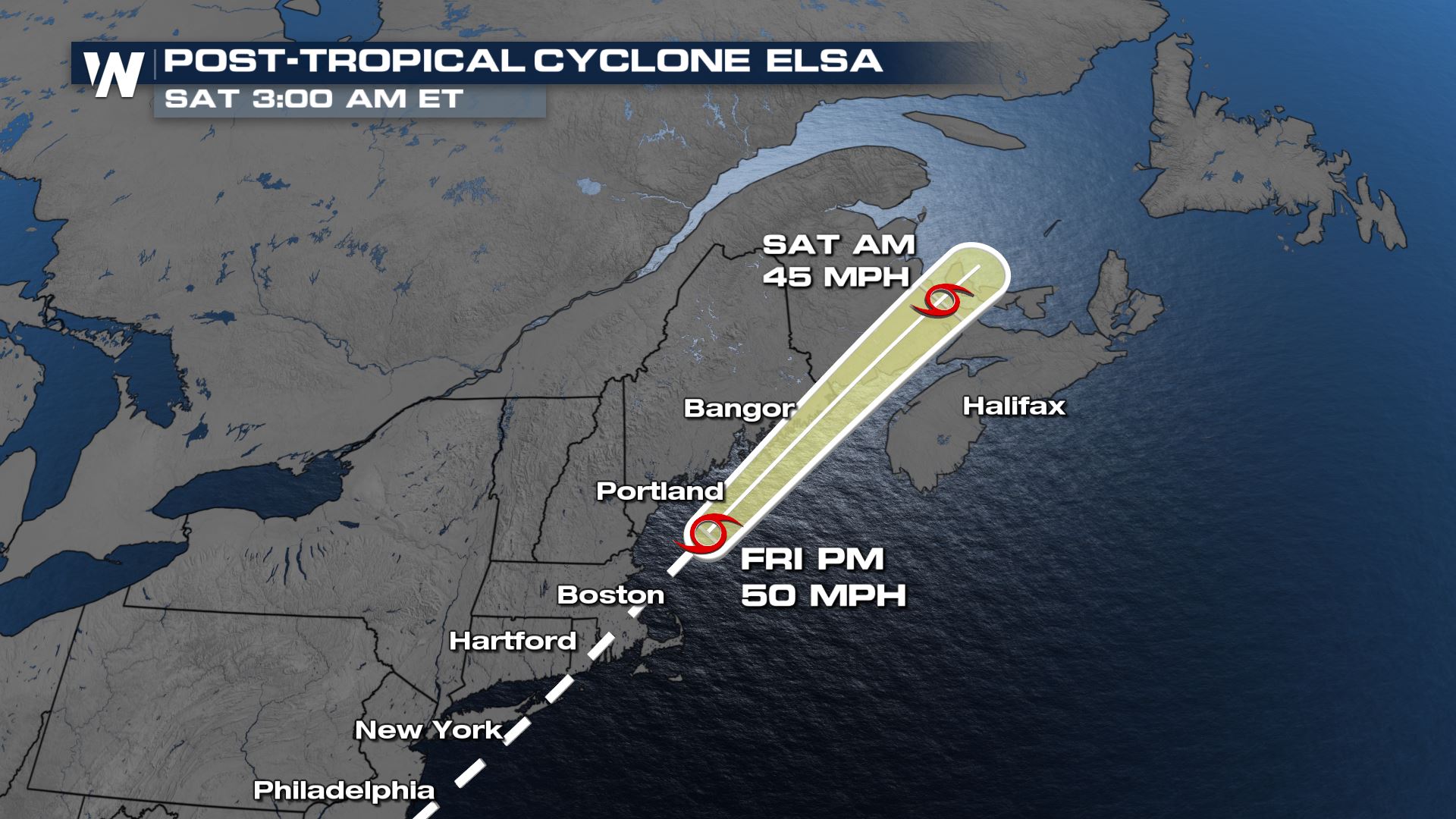 Tropical Alerts
Tropical Storm Warnings remain in effect for Rhode Island and Massachusetts. This is where tropical storm conditions, winds of 39+ mph, are most likely.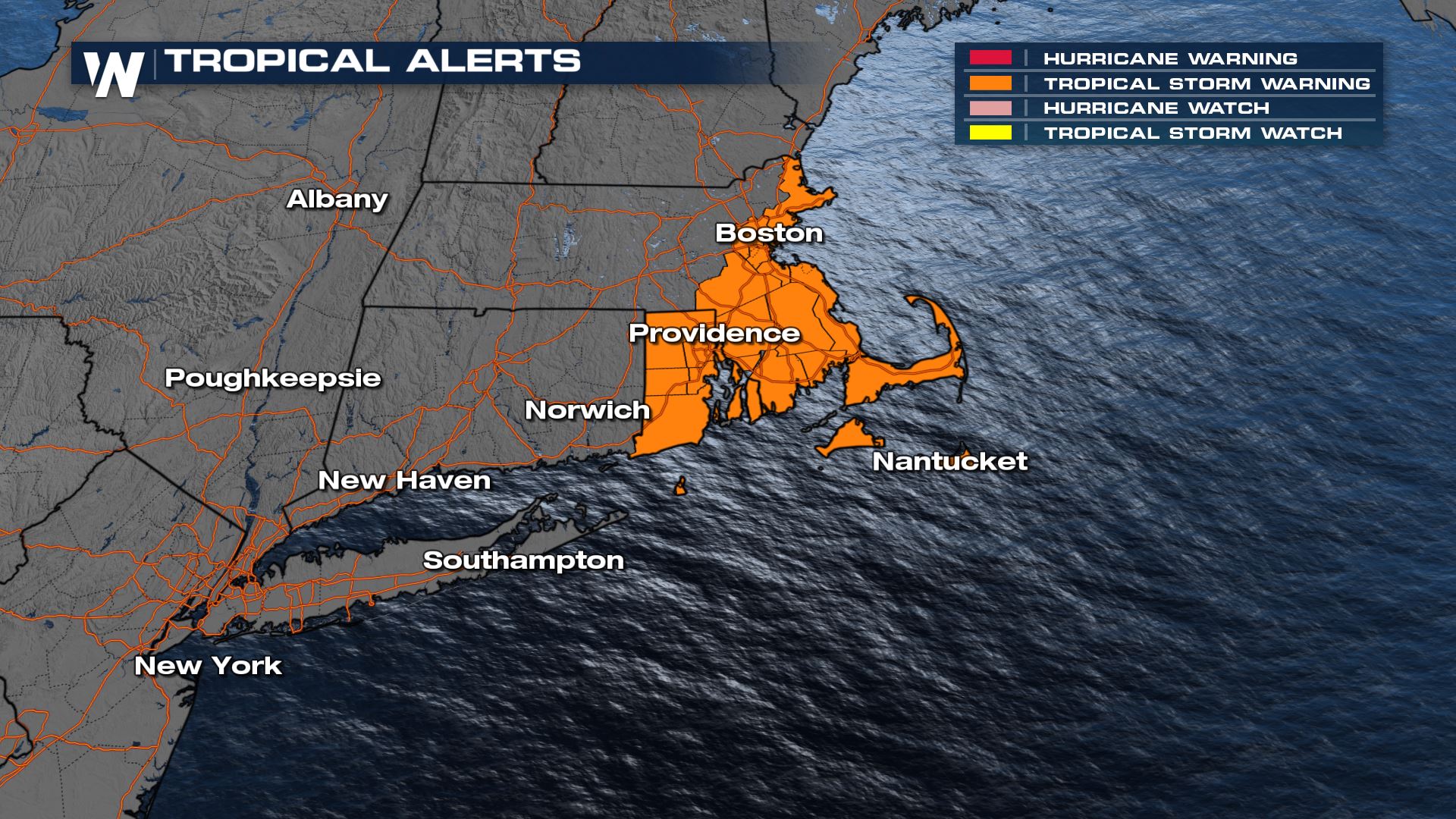 Rainfall
Within the thunderstorms we are anticipating 2-4" of rainfall which could prompt flash flood warnings across the eastern Seaboard. A few locations could get closer to 6" of rain before Elsa moves out. There are flood alerts in place through the rest of the day to account for the heavy rain and flooding threat, including urban flooding. Flash Flood Warnings are in place from Hartford to Portland through this evening.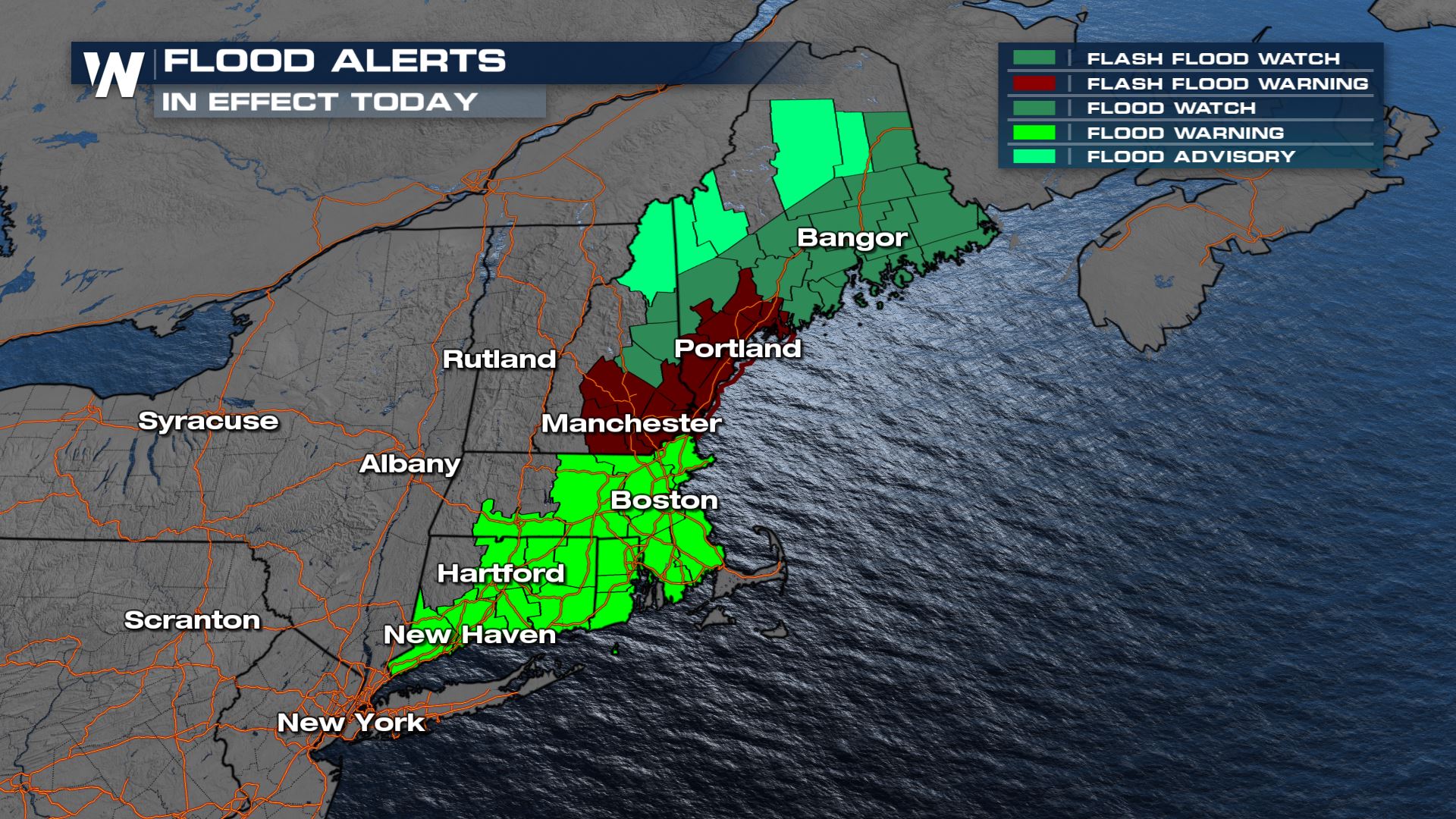 There are excessive rainfall outlooks for Friday. This paints the picture of where the heaviest rainfall will be and where we can expect potential flooding impacts. With the steady rain from both the trough of low pressure moving in from the north and Elsa, places like Boston, Portland and Bangor have the highest chance of flash flooding.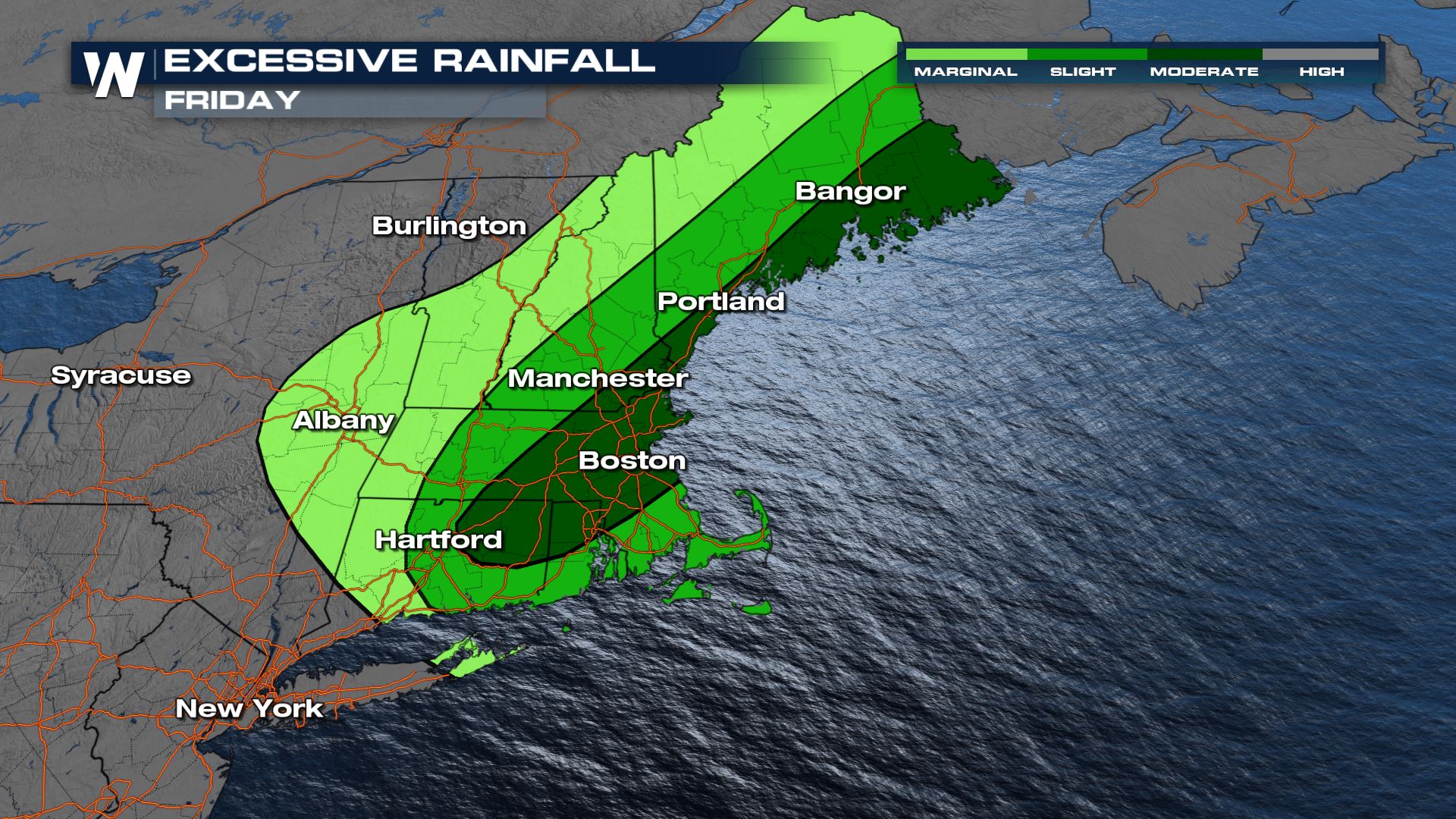 By Friday night, we will have seen pockets 5"+ of rainfall across New England. Some areas already had flooding issues on Thursday that will likely be made worse by Elsa on Friday.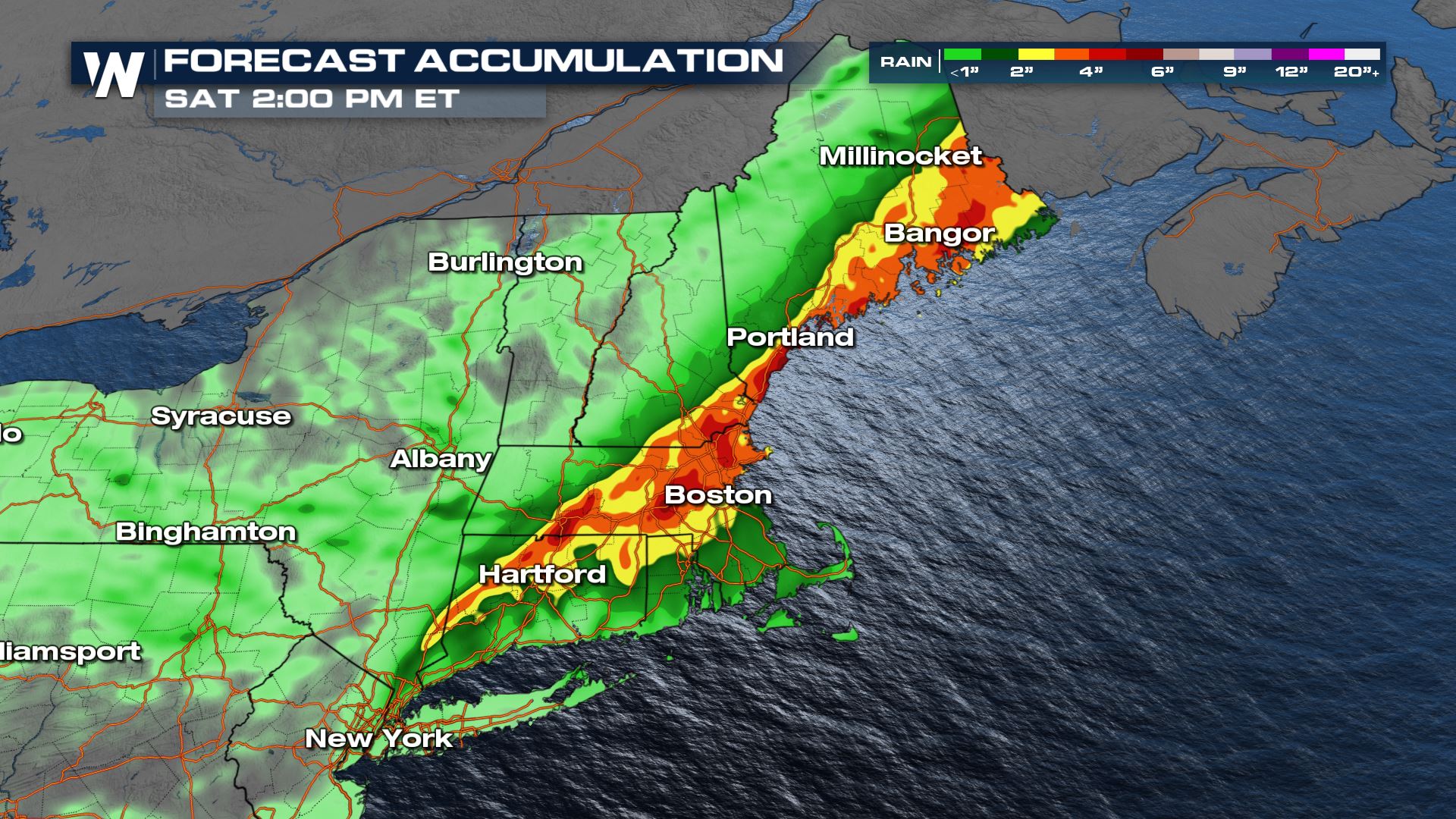 We will continue to track the impacts from Tropical Storm Elsa as our top weather headlines on WeatherNation. For more impacts for your region, turn to the Eastern Regional Forecast :10 after the hour, every hour.