https://www.facebook.com/WeatherNation/videos/1323053427863052/ A chunk of ice that fell from the sky Tuesday in Colorado has likely knocked a previous record right out of the way!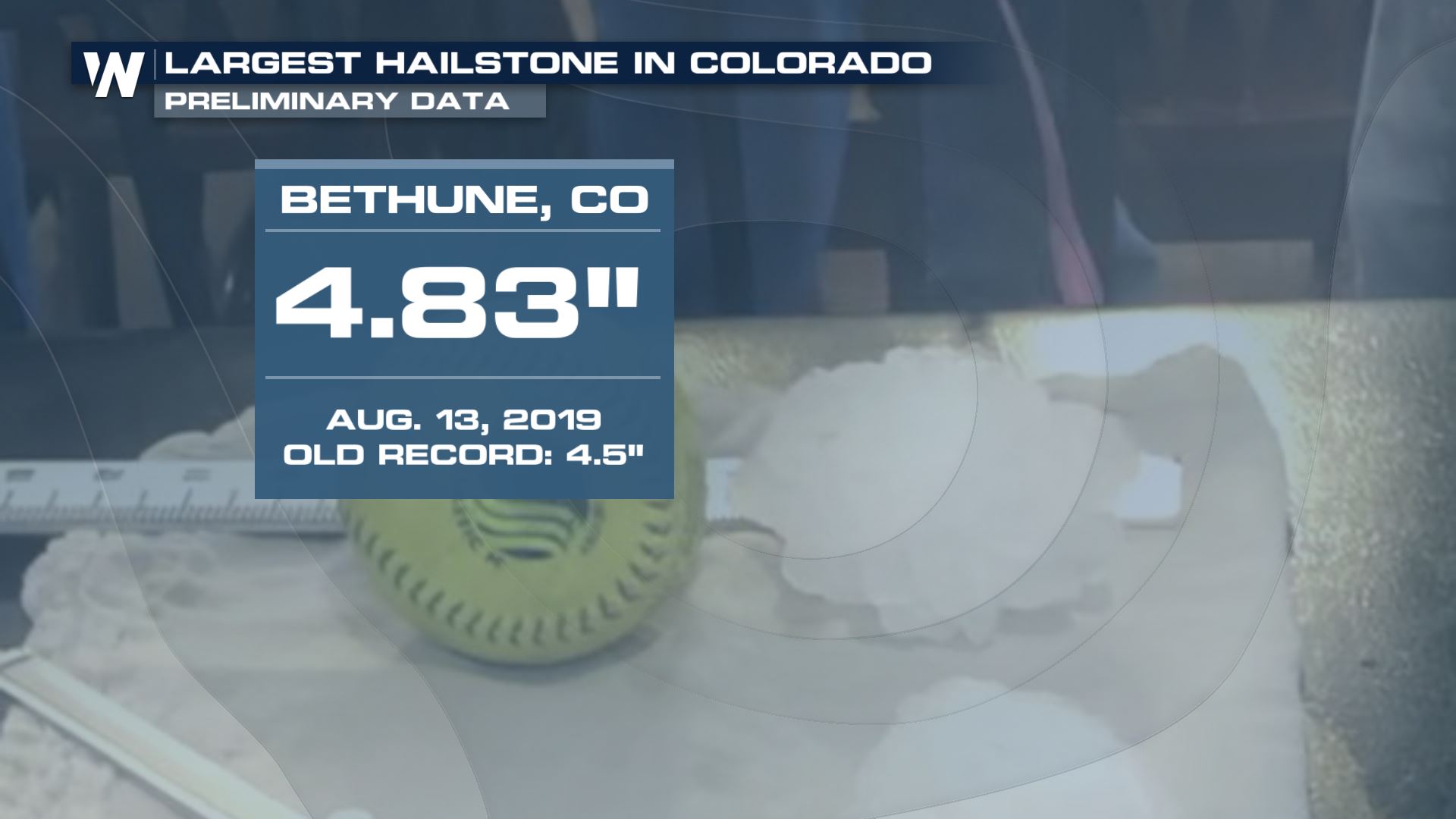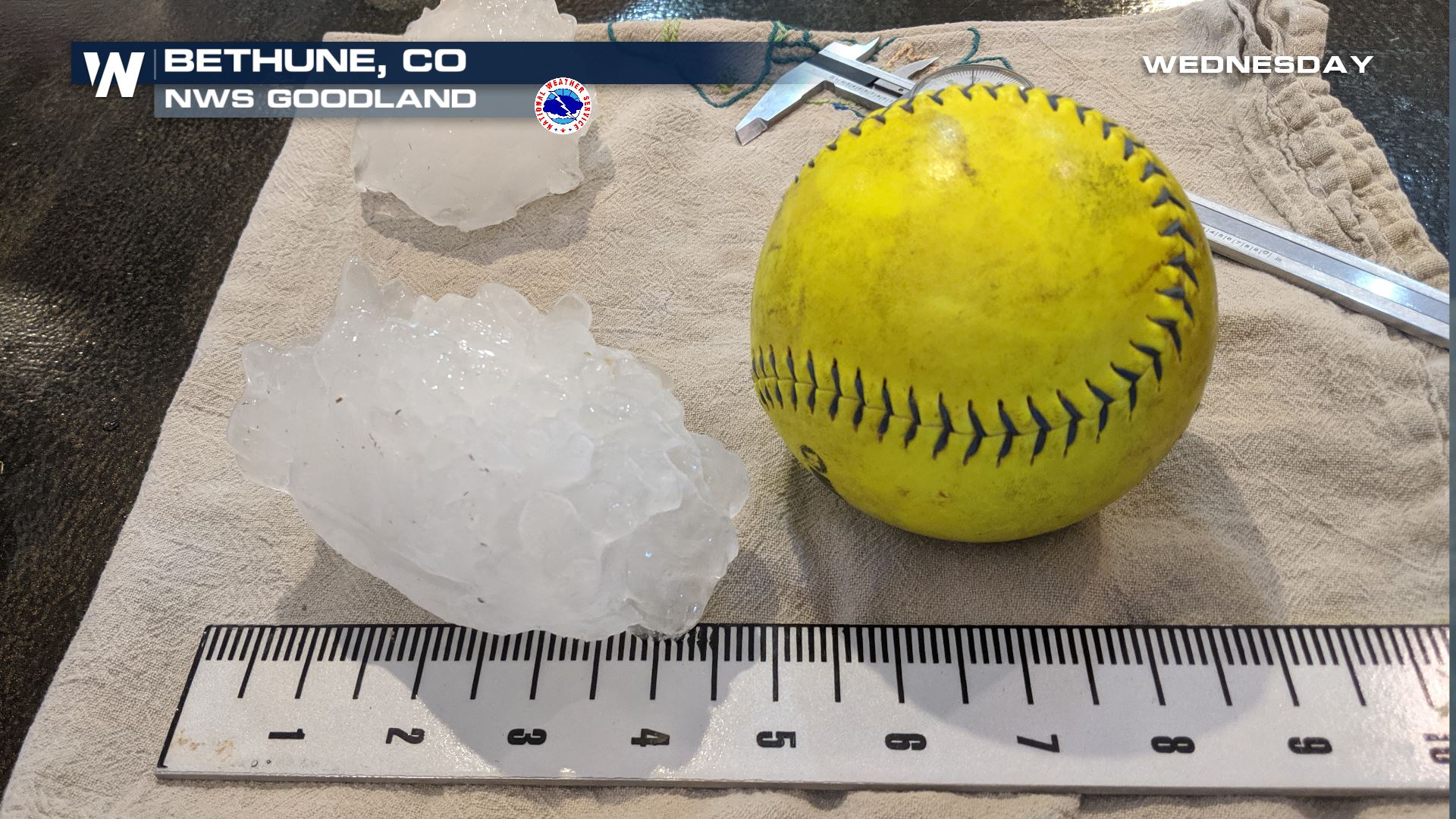 According to the National Weather Service Office in Goodland, Kansas and the Colorado State University Climate Center, the 4.83" thick hailstone fell in Bethune, CO Tuesday and qualifies as the state's largest in recorded history.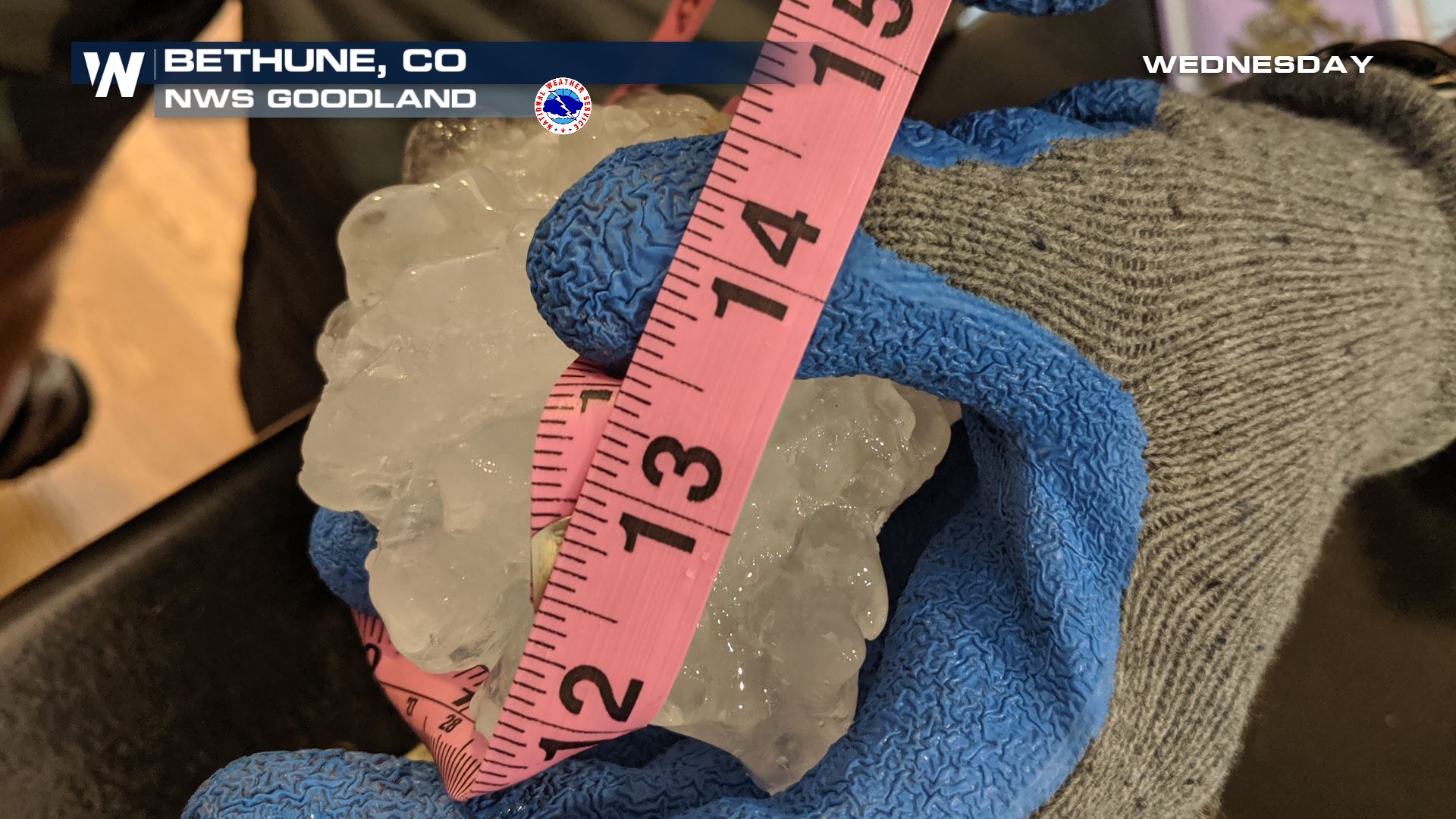 The Colorado State climatologist measured the hailstone using a set of calipers to get the exact measurement to the hundredth of an inch, according to NWS Goodland.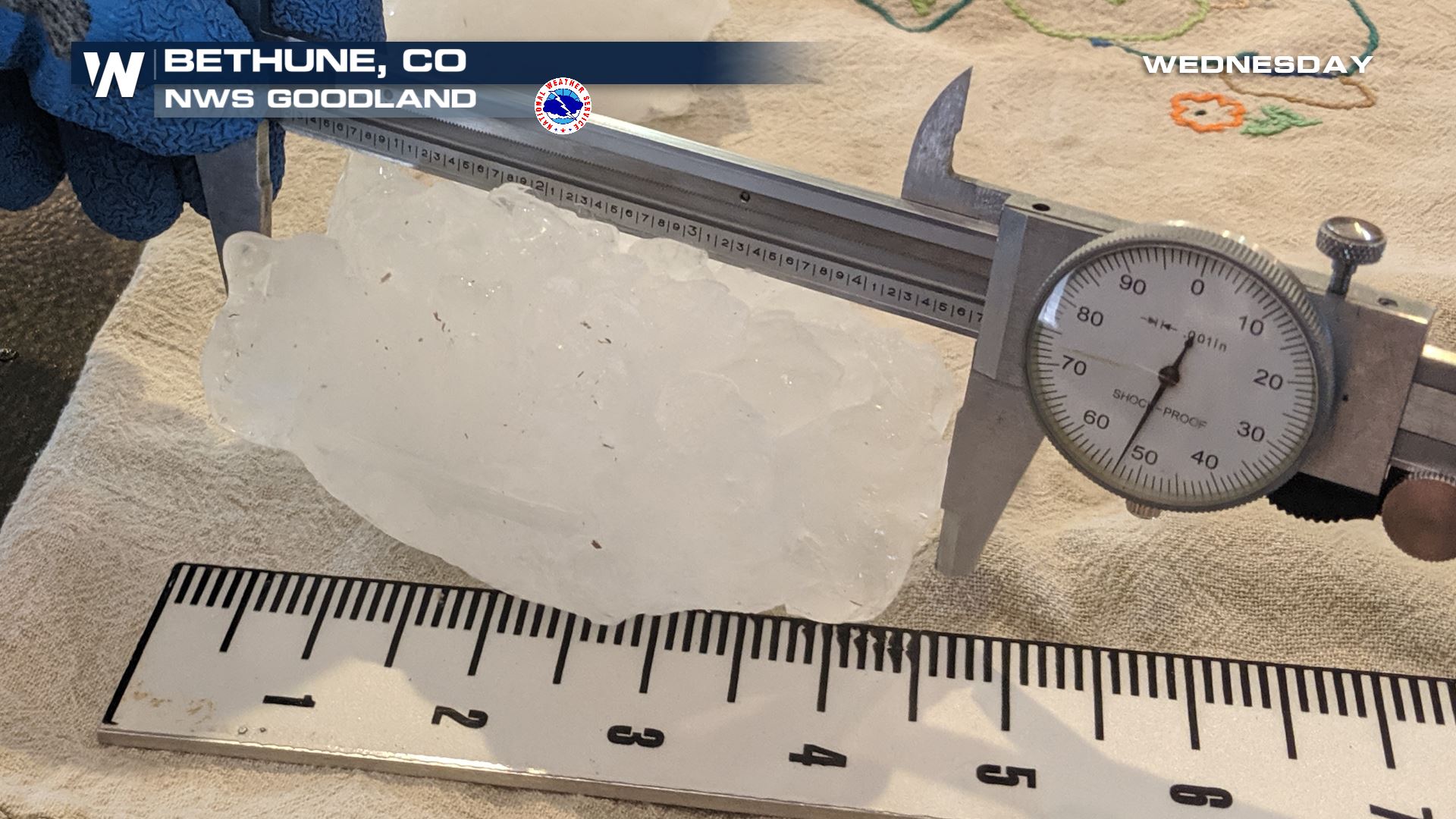 The hail was brought indoors and put into a freezer about 30 minutes after the severe storm passed Tuesday. The delay was due to dangerous weather conditions at the time. The hailstone weighed in at 8.5 ounces and its widest circumference was 12.8 inches. For a hailstone this large, the updraft speed (motion of the air rising in the cloud) has to be traveling around 100 miles per hour up into the sky!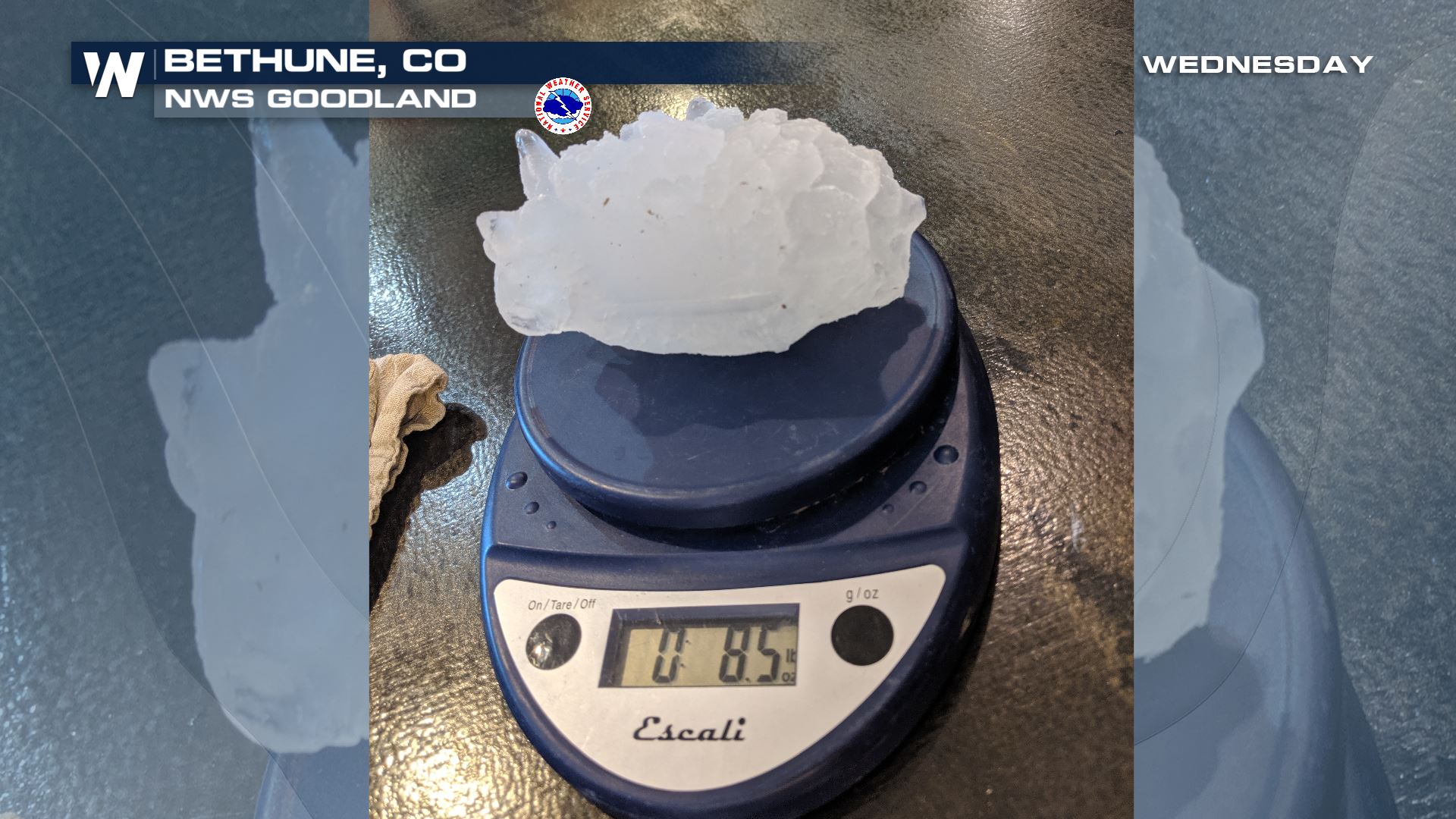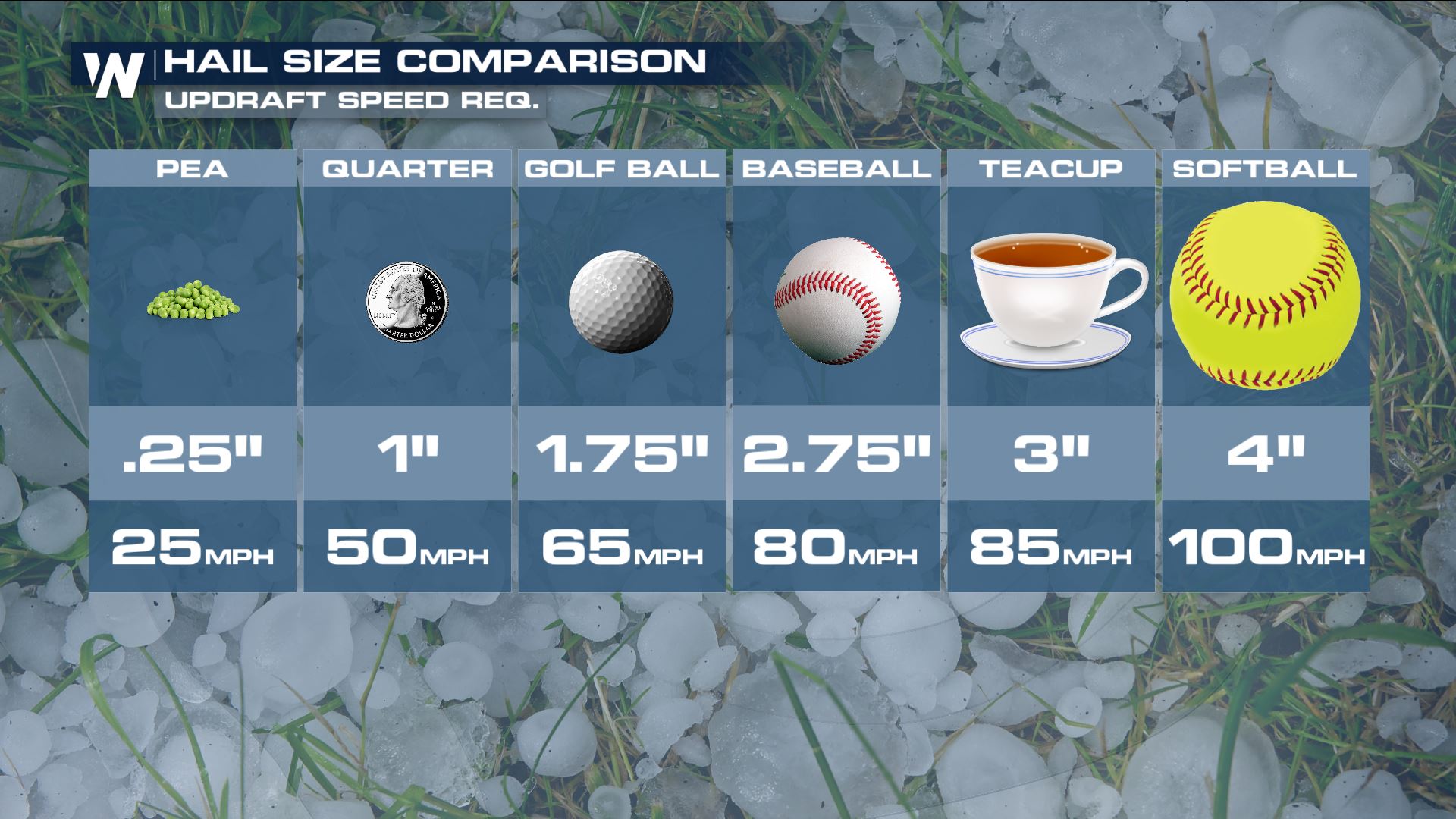 This is not the country's largest hailstone.
That record belongs to Vivian, South Dakota where an 8-inch-thick hailstone fell in July 2010.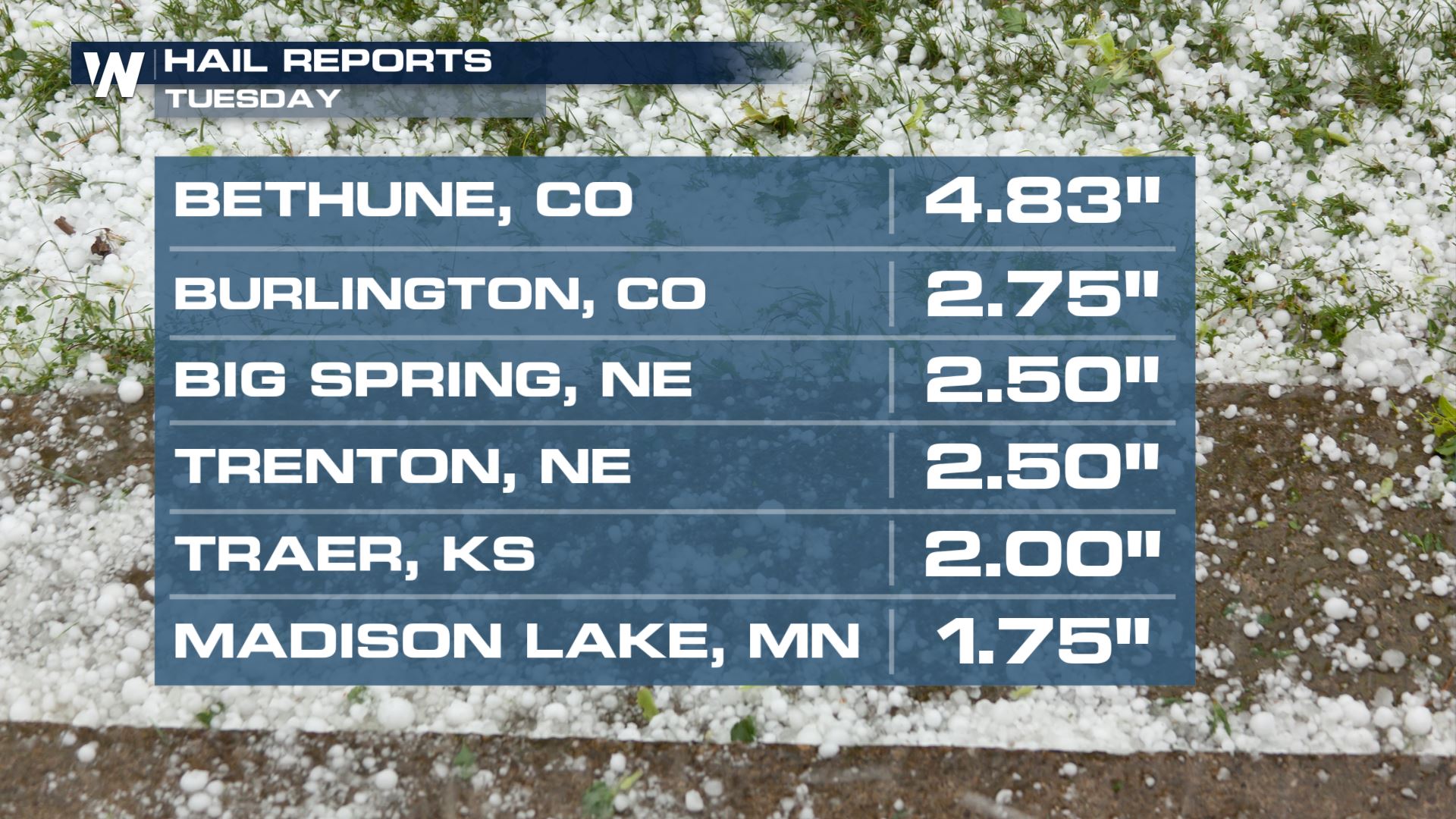 This isn't official just yet. Now, the Colorado State Climatologist will work with other agencies to compare social media images at the time of the storm and the measurements taken Tuesday to come to a final conclusion of the diameter of the hailstone. For WeatherNation, Meteorologist Steve Glazier