From
NOAA
[Image credit: bauhaus1000/E+/Getty Images via NOAA]
As the old adage goes, good can come from a bad situation. The 
NOAA Extreme Weather Information Sheets
 (NEWIS) arose as one positive legacy of Hurricane Katrina. NEWIS is a simple idea: two-page reference sheets containing local, state, and federal phone numbers and websites in case of emergency.
NOAA personnel at Stennis Space Center on the Mississippi Gulf Coast created NEWIS after Hurricane Katrina shook the Gulf Coast in 2005. Prior to Katrina, no organization offered such information all in one place.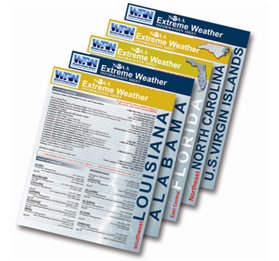 In the immediate aftermath of the historic disaster, people in affected areas didn't have access to communication services, such as cell phones. Instead of electronic references, many simply had to rely on their own contact lists on paper. In response, NCEI created an information sheet for the public to use before and after disasters to provide an essential hardcopy of phone numbers and contact information in one document. The easy to download pdf files can be printed or saved on a computer and mobile devices.
One-Stop Reference
The sheets debuted on August 29, 2006, the one-year observance of Hurricane Katrina. NEWIS originally covered the coastal counties of Mississippi, Louisiana, and Alabama that were affected by Katrina. NCEI researched and double-checked the contact information for each state and added as much information as possible on the double-sided sheets in an easy-to-read format.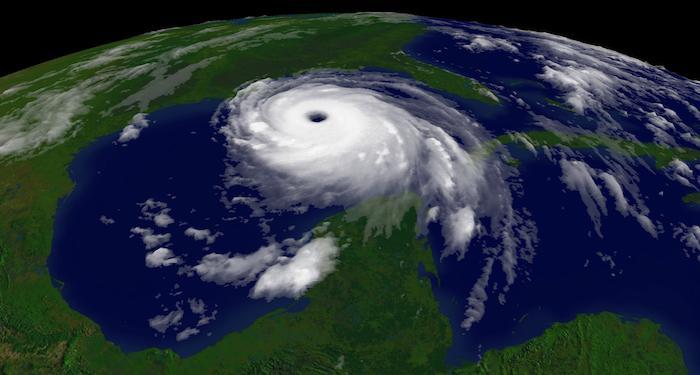 [Hurricane Katrina, August 2005] As the popularity of the sheets grew, so did the number of the sheets. There are now 22 sheets containing important contact information for coastal regions that are particularly at risk from tropical storms and hurricanes—from Texas to North Carolina, Hawaii, Puerto Rico, and the U.S. Virgin Islands.
The goal of NEWIS  is to help citizens increase their weather readiness as a part of NOAA's Weather-Ready Nation initiative. NEWIS provides a yearly updated "one-stop" reference containing important contact phone numbers and websites. Each sheet lists many types of information, such as:
State and County Emergency Management Offices
Local and State Law Enforcement
Local Radio Stations
NOAA Weather Radio Frequencies
Because points of contact for various agencies change from year to year, NCEI verifies all contacts, phone numbers, and websites listed on NEWIS prior to every hurricane season in order to update the sheets. NCEI continues to monitor the information throughout the season, which runs from June 1 to November 30, and revises the sheets as needed.

Don't Wait–Be Prepared!
Print, link to, and share 
NEWIS
.
 Put NEWIS in your emergency kit to start your preparations
. Remember to follow the direction of local emergency managers or law enforcement in the event of a life-threatening situation. Edited for WeatherNation by Meteorologist Mace Michaels