More than 55 million folks are finding themselves under frost or freeze alerts from this morning into Saturday morning as April is starting out with below average temperatures in the eastern third of the nation. Record low morning temps were broken in Kentucky in many cities on Friday morning, with new record low temperatures stretching all the way into the northeast!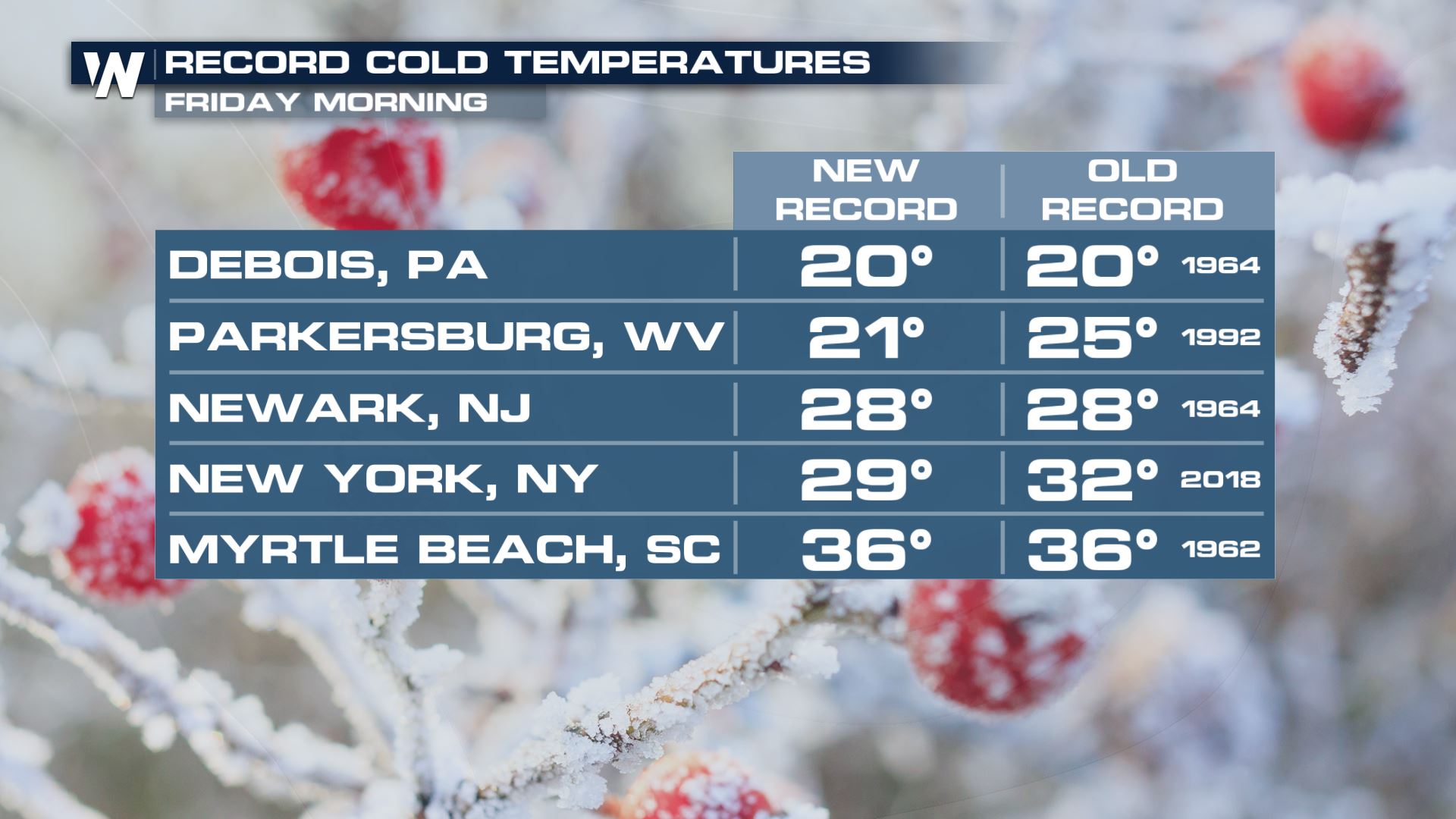 A record cold high temperature was also set in Daytona, FL on Friday!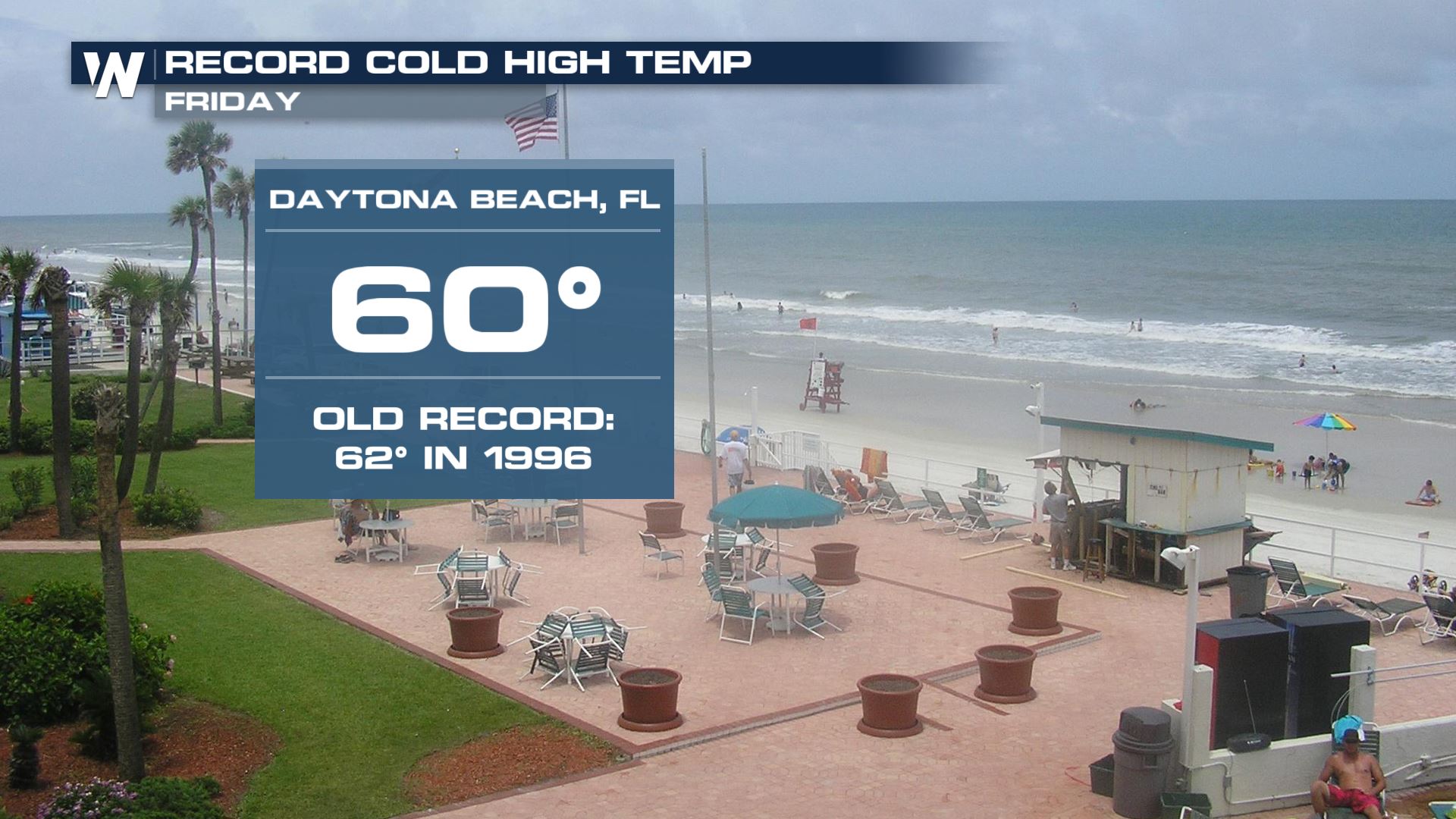 Alerts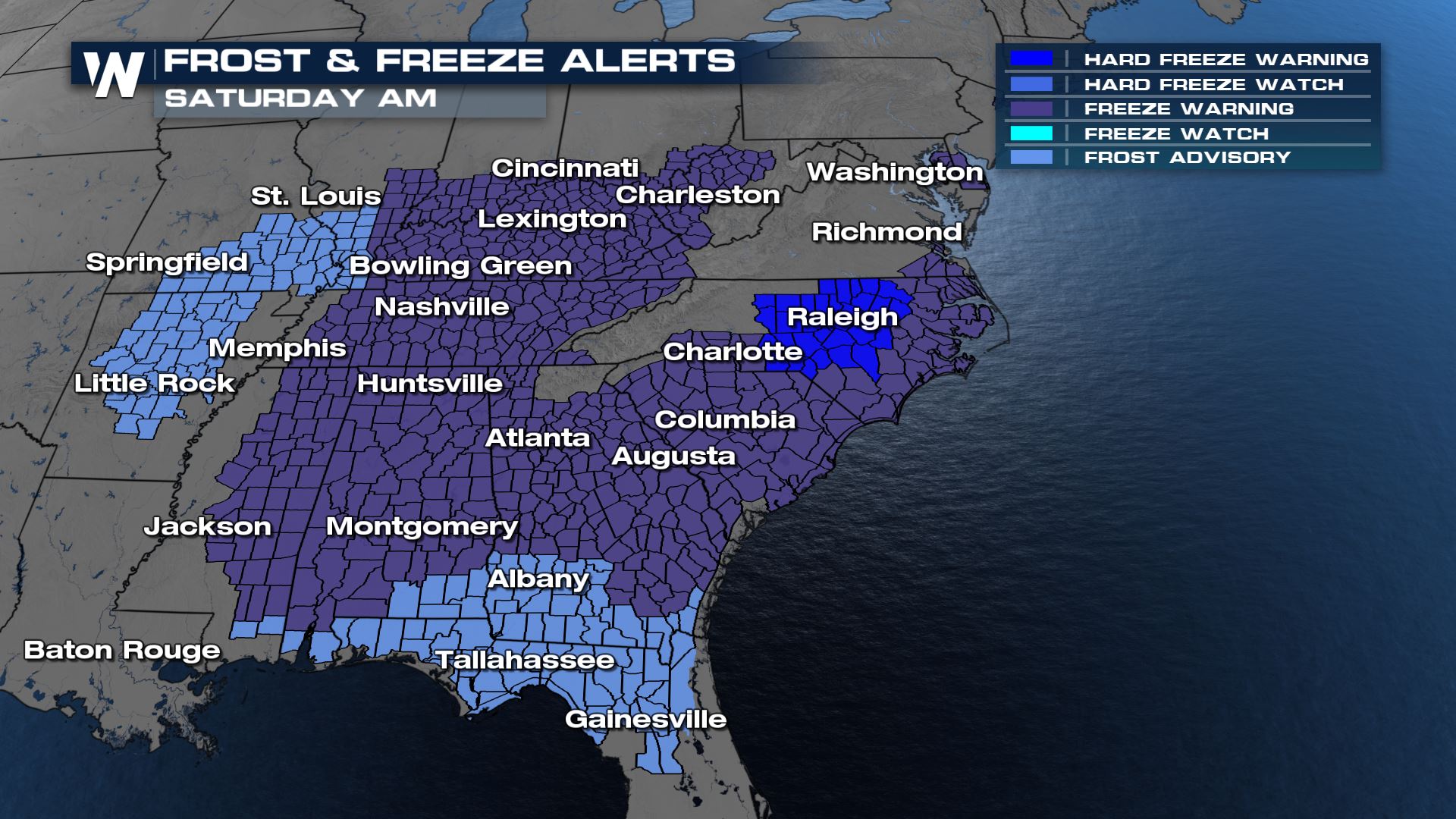 The frost and freeze alerts extend all the way to Lake Pontchartrain, Mobile Bay, the Gulf coast states and the Atlantic Ocean! When frost and freeze alerts are issued, it means unprotected plans can be harmed and/or killed outside.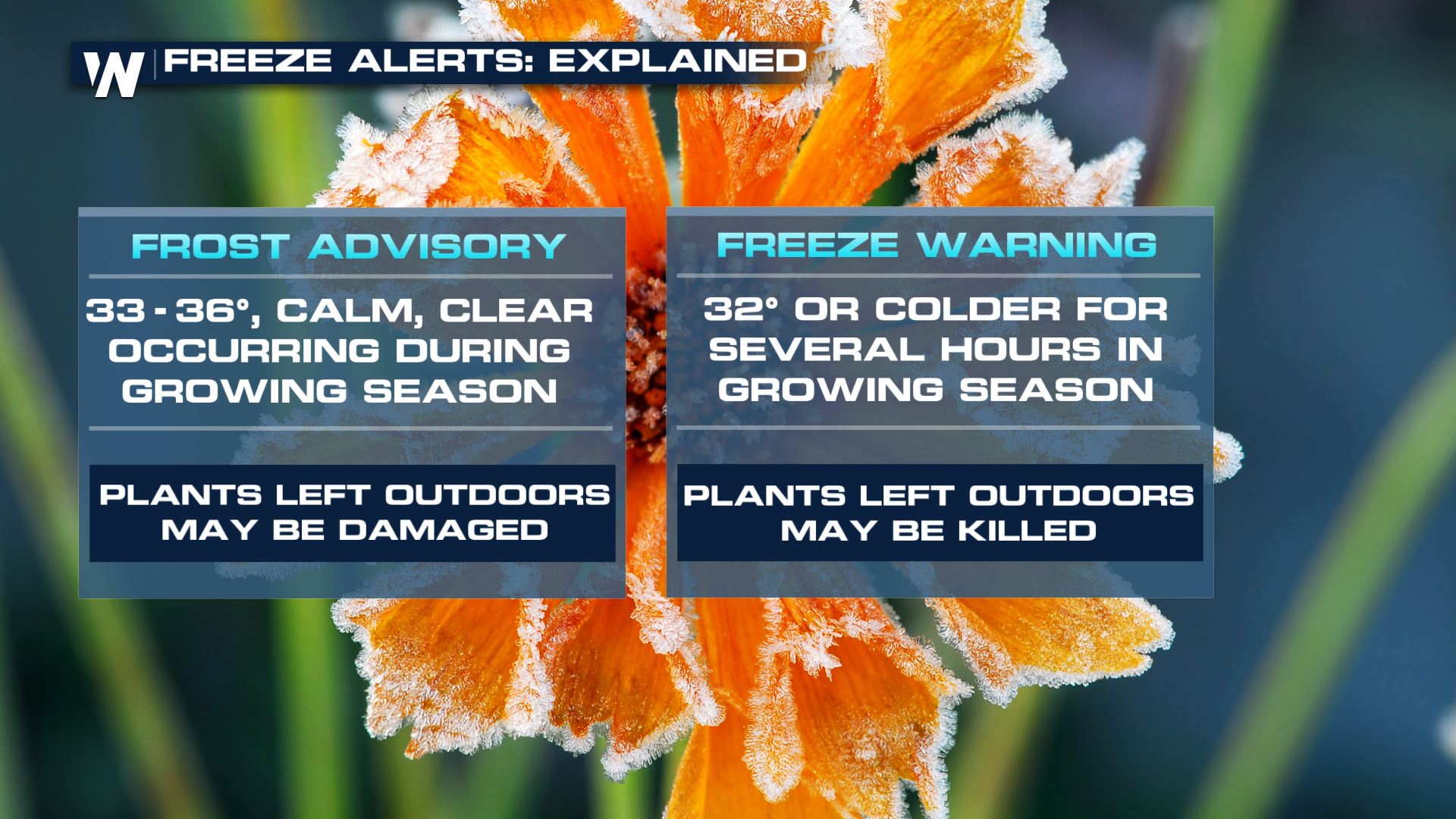 To avoid damaged or dead vegetation, bring potted plants inside or cover plants up if you can't bring them inside.
Record Low Potential
Another day of record low temperatures will be possible into Saturday across the eastern United States.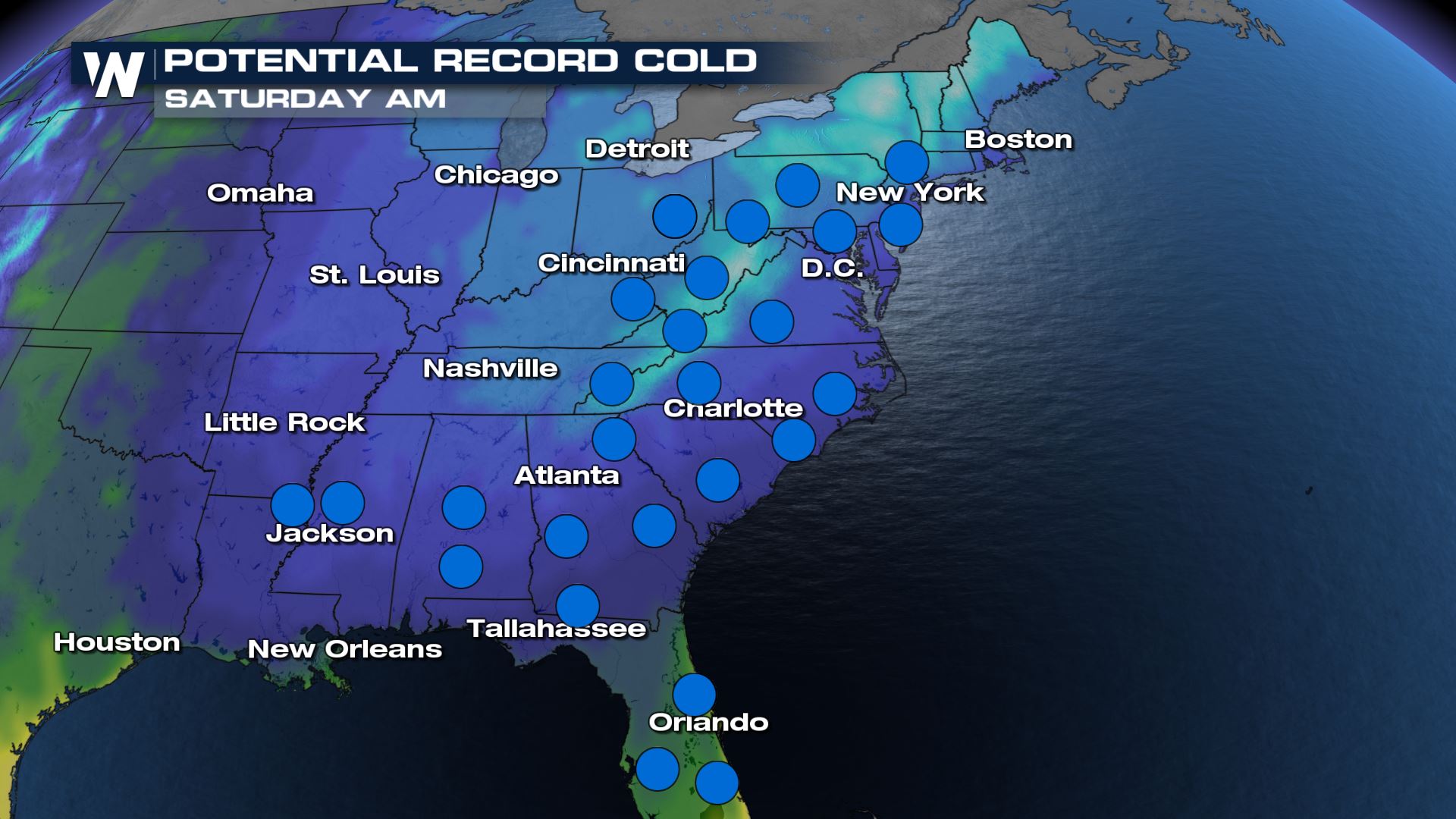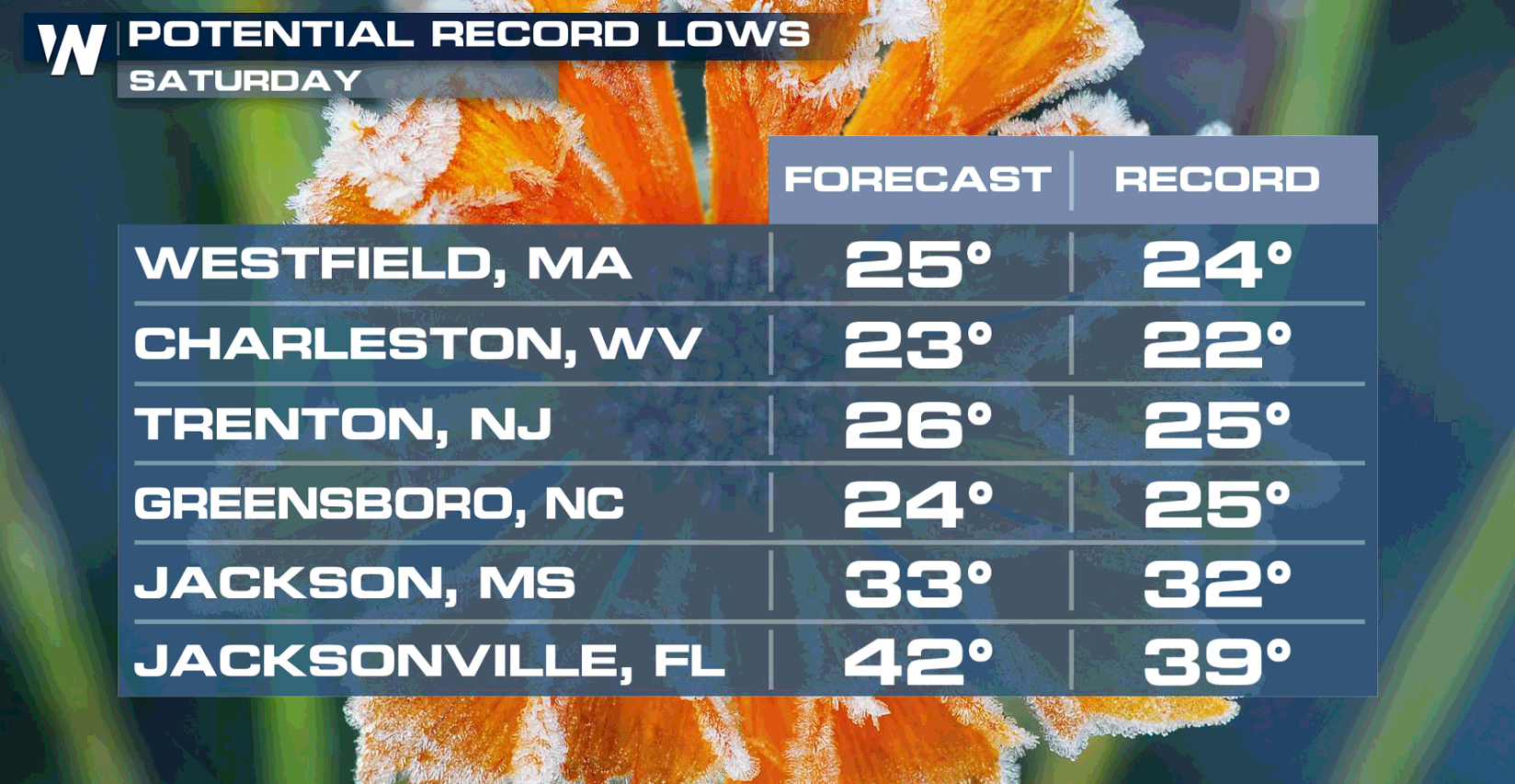 Forecast Lows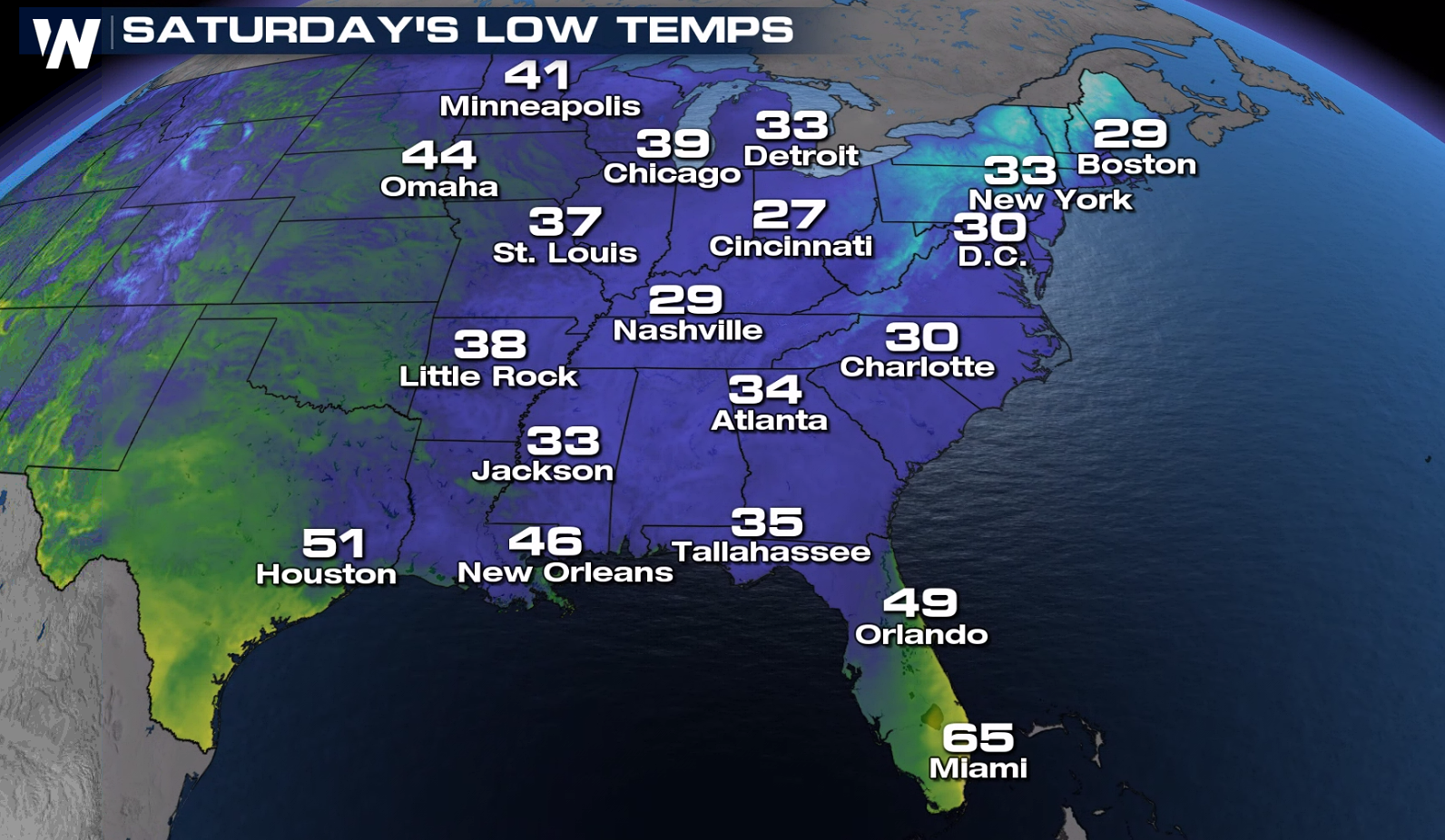 Here's a look at forecast low temperatures by Saturday morning, it'll still be another chilly start to the day, however temperatures will begin slowly climbing.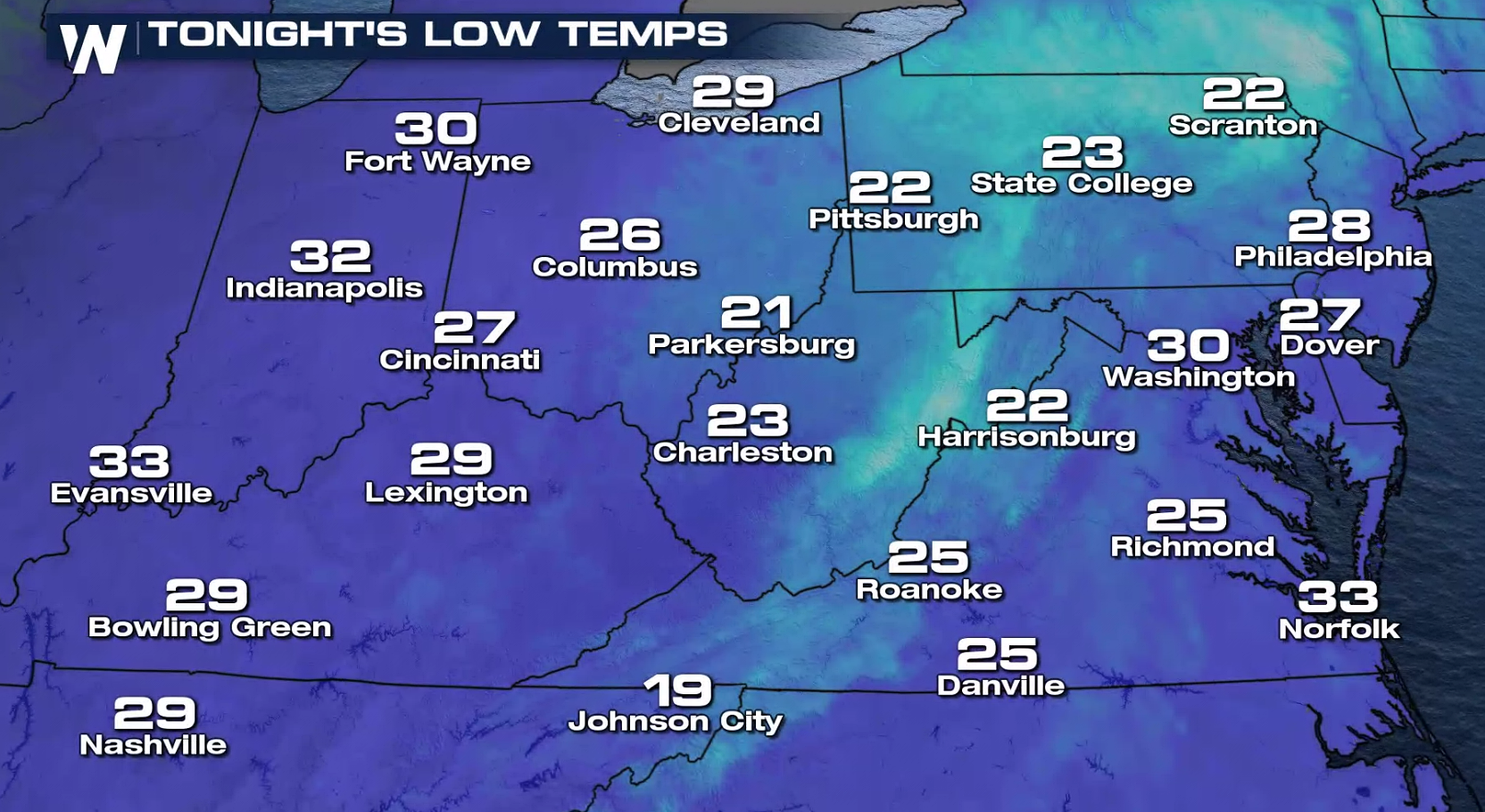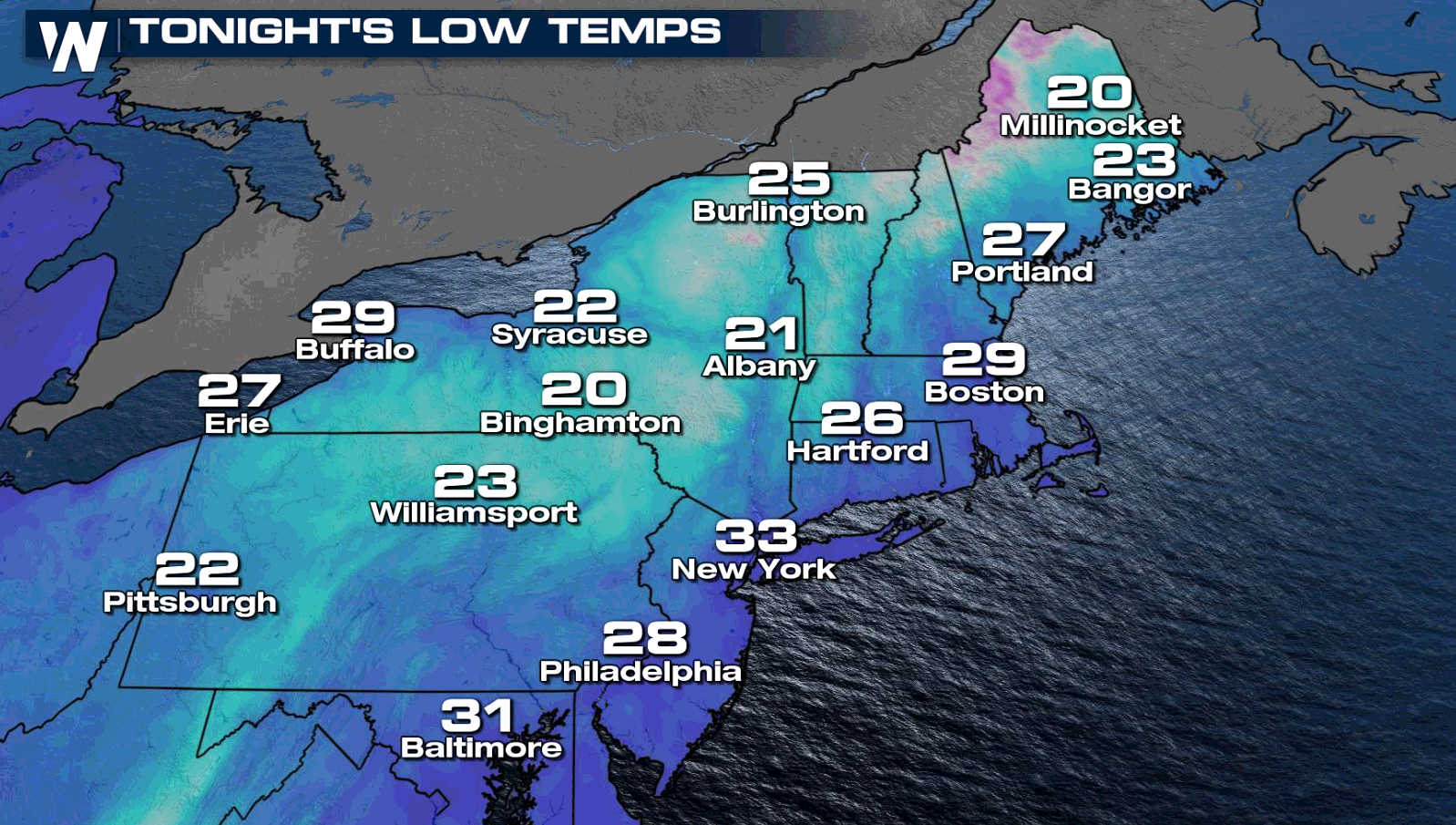 The temperature trend shows a gradual warming on Sunday as the cold air slowly retreats.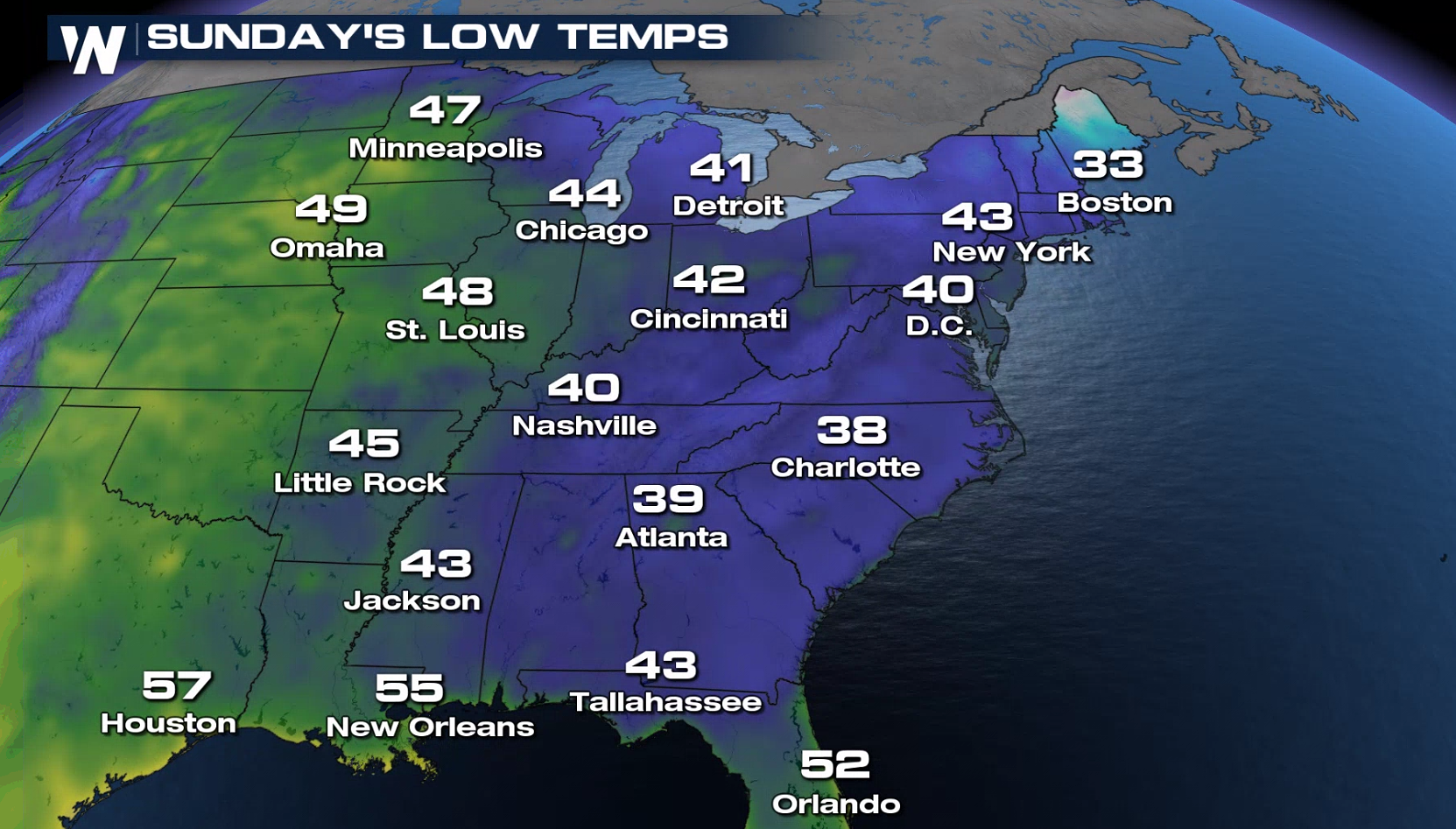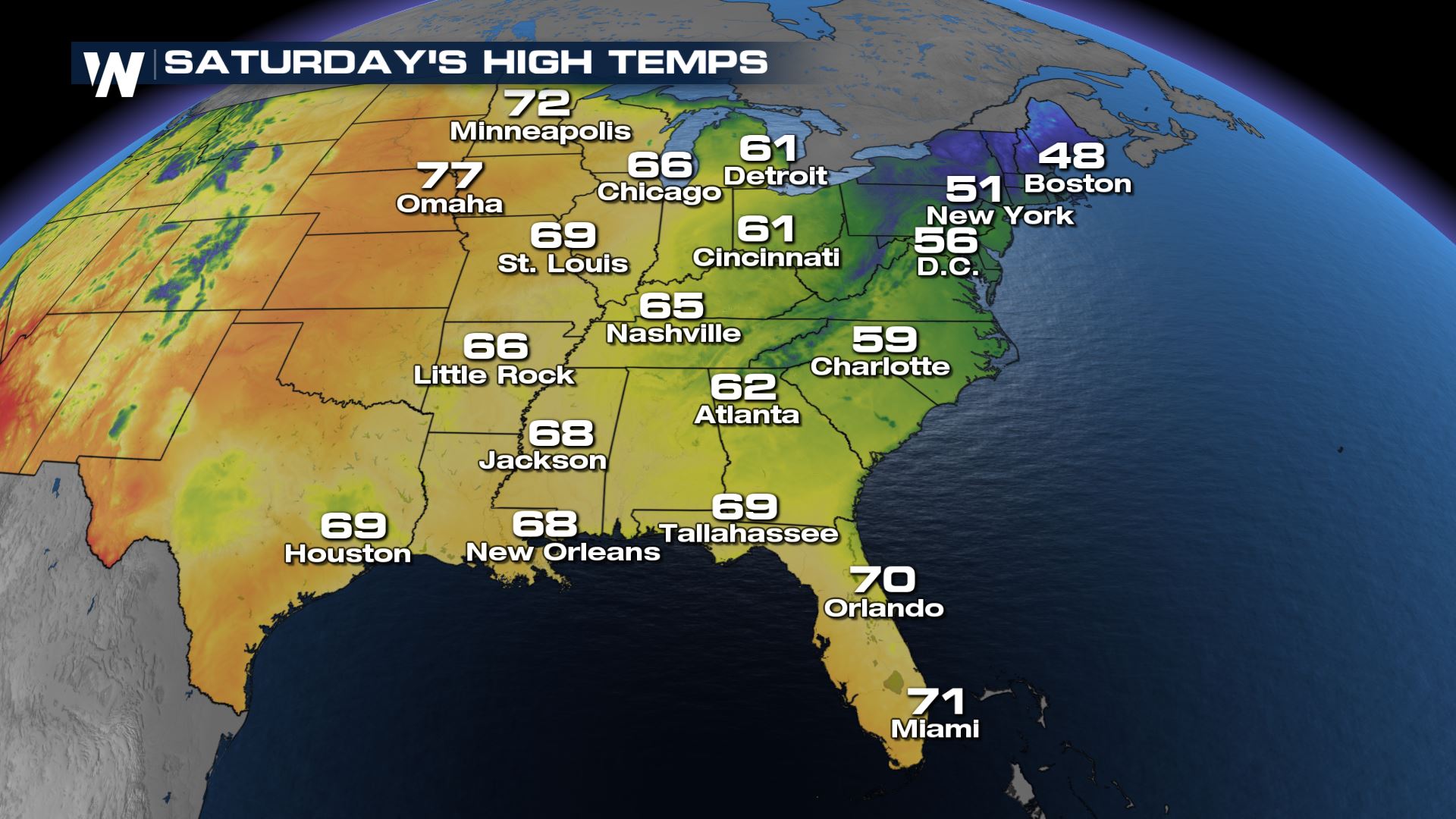 In the extended forecast, the second week of April continues to show favorable chances for above-average temperatures for the eastern U.S.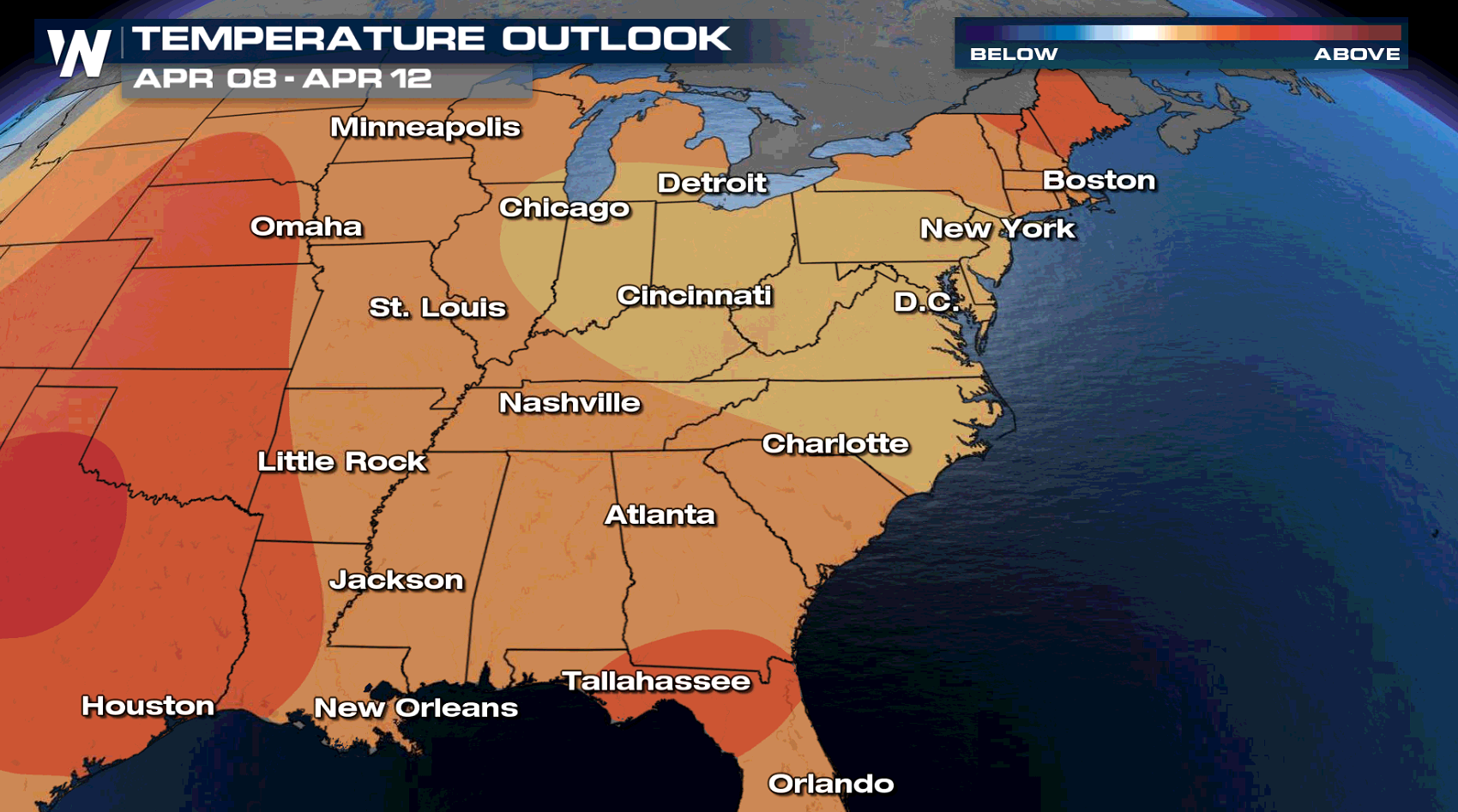 This cold snap will be short lived as above average temperatures are in the forecast for next week. Keep it tuned to WeatherNation for all the latest updates.