After wrapping up a cold and
mostly
quiet weekend in the Northeast, a trough will quickly swing through the region Sunday night through Monday with rain and snow. Ahead of the cold front however, winds will increase out of the south and southwest helping to advect warmer air for many along the coast. This will likely translate to mostly rain for the I-95 corridor, while some inland sections of Pennsylvania, West Virginia, and New York see potential for several inches of snow.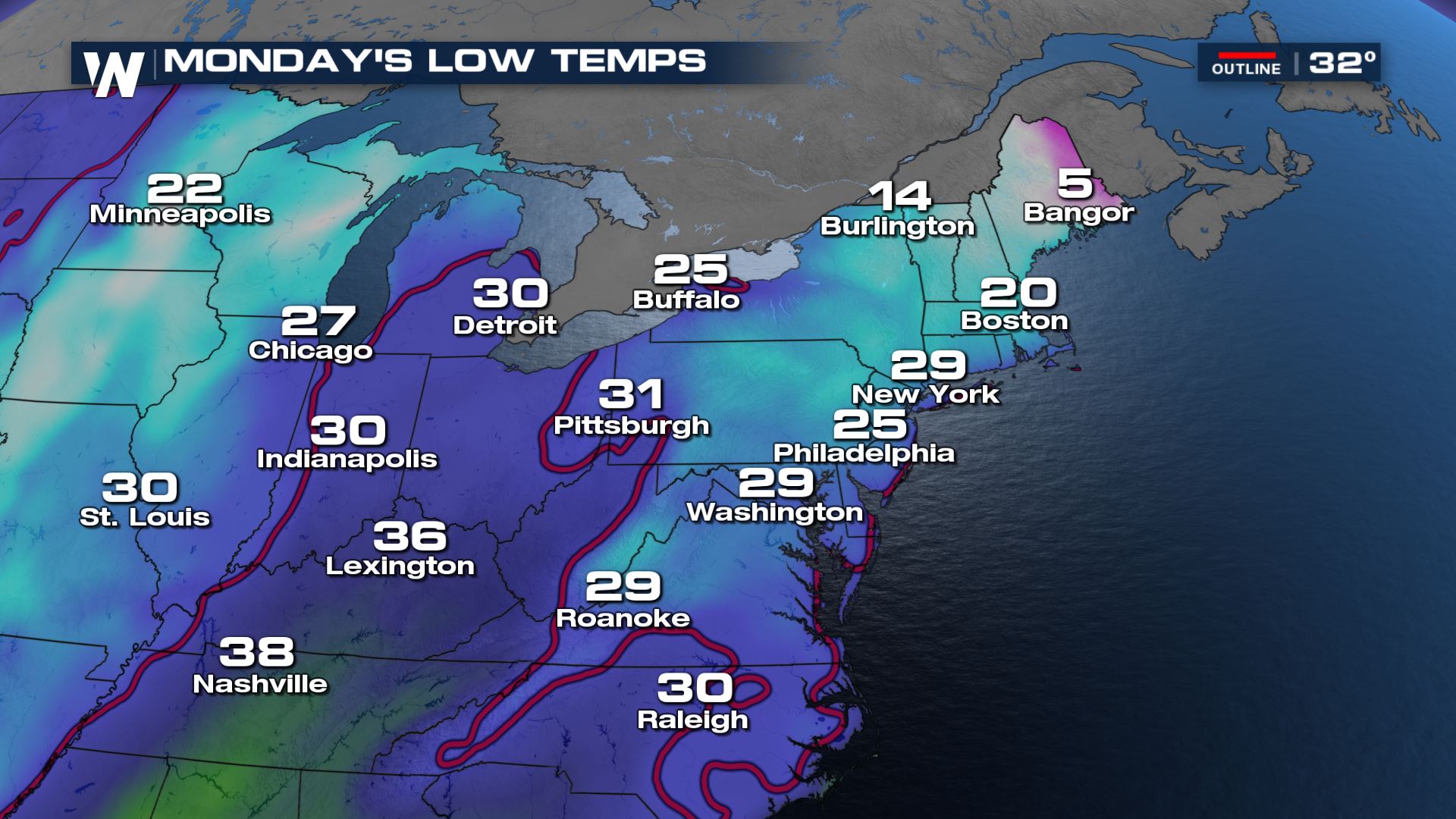 Timing of the precipitation will determine where snow falls and how much is able to stick. If the main batch of moisture moves though early Monday, it will likely mean an addition inch or two of snow for the Appalachians since colder temperatures will still be in place.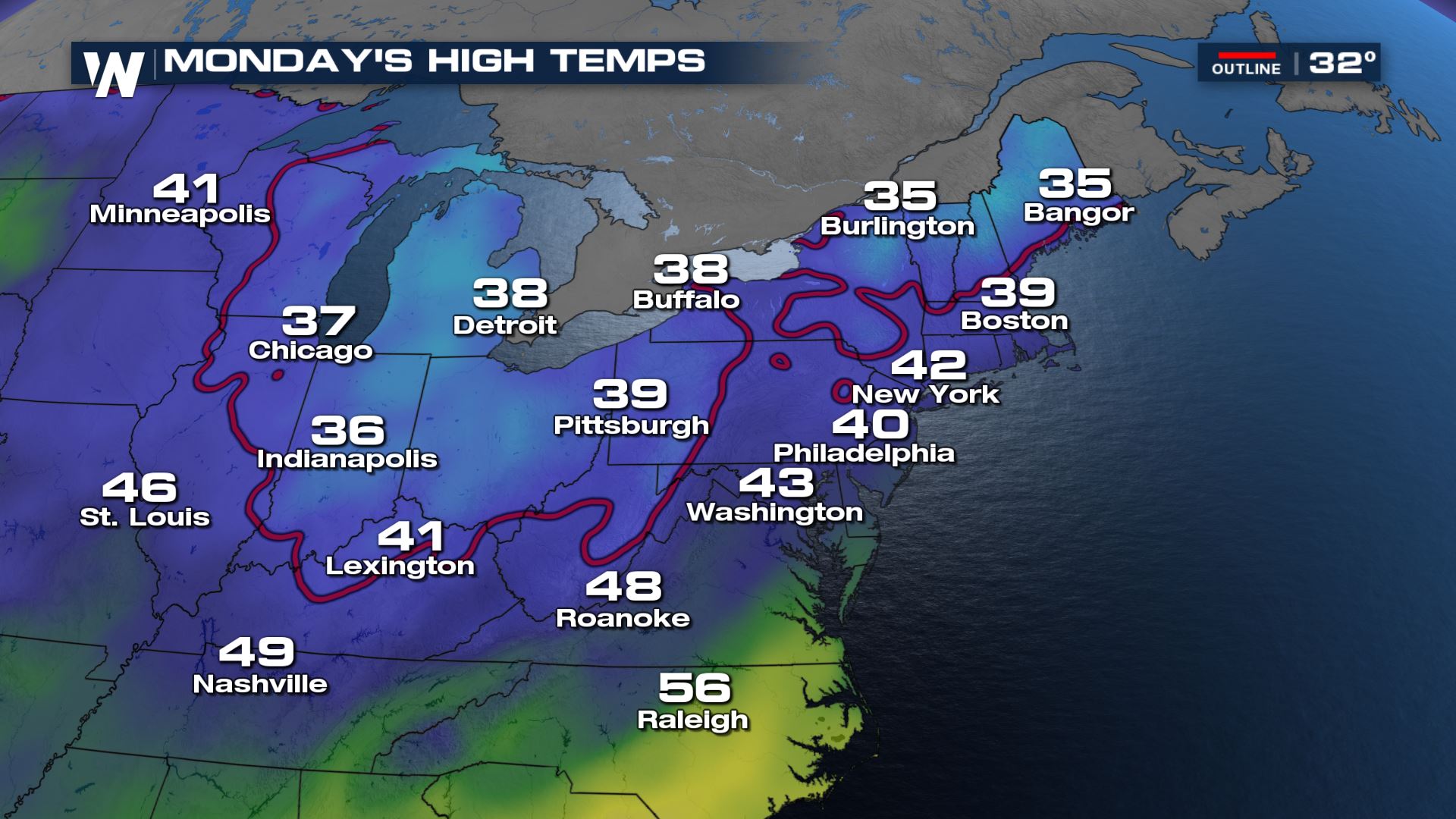 Forecast
As the surface low begins to move approach Lake Michigan, snow along a weak warm front will move east into Pennsylvania and New York late Sunday night, while moderate to heavy rain moves into the Ohio River Valley.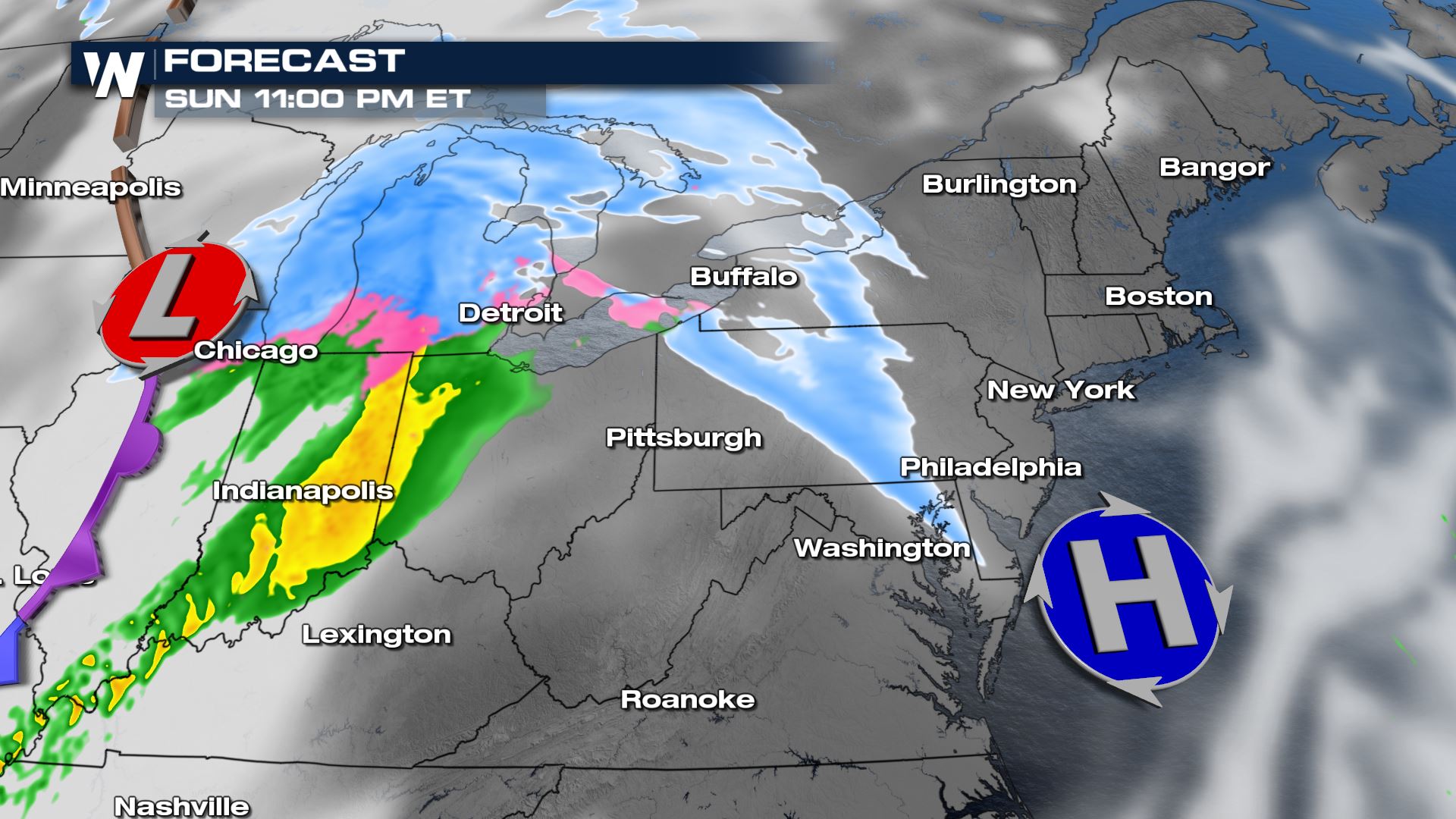 During the commute hours on Monday, light snow potential shifts into New England while the heavier precipitation falls ahead of the cold front along and south of Lake Erie through the Tennessee River Valley.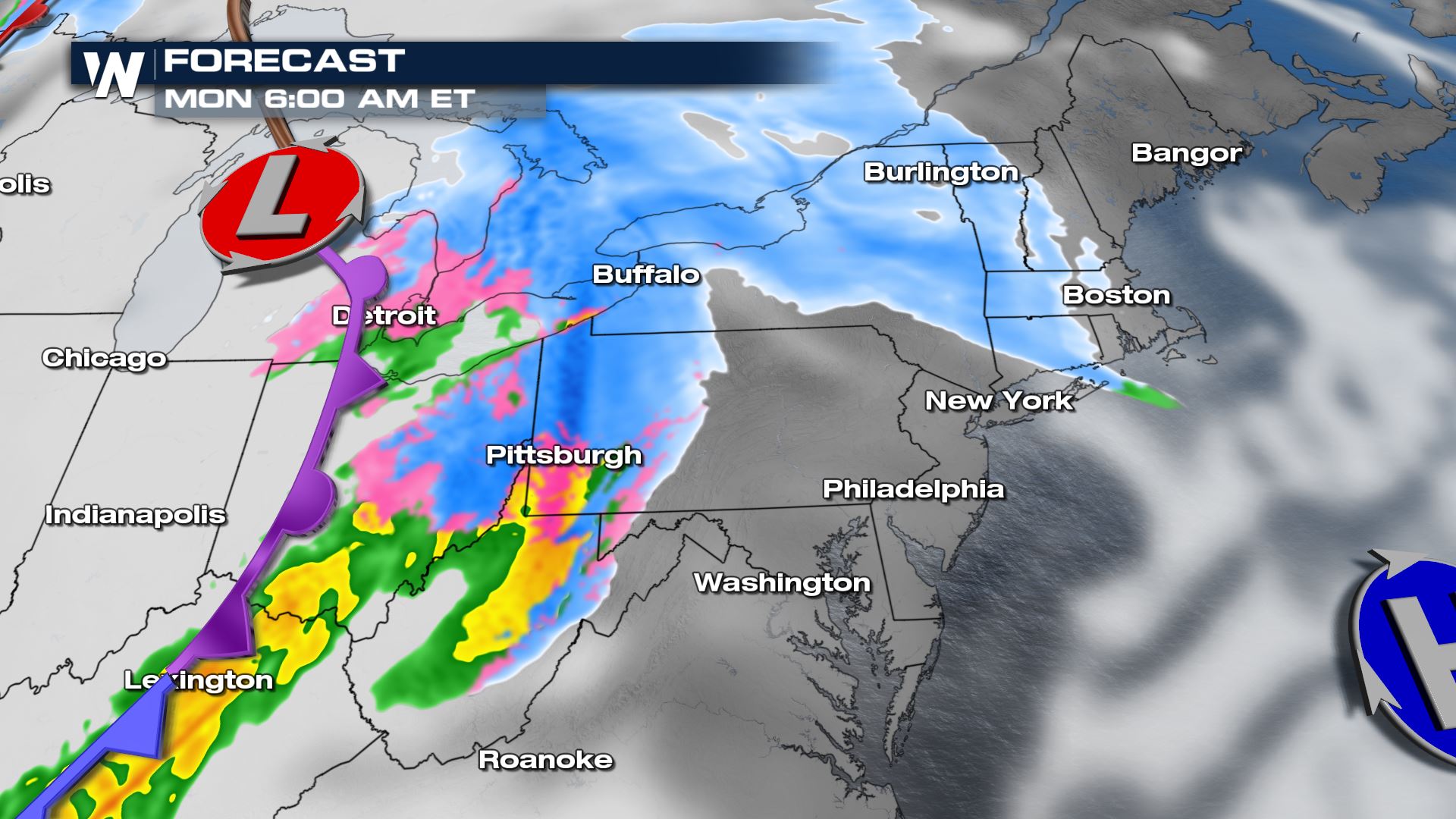 Snow will continue its push toward the coast through the late morning, potentially moving east of the Pennsylvania and New York state lines by around midday.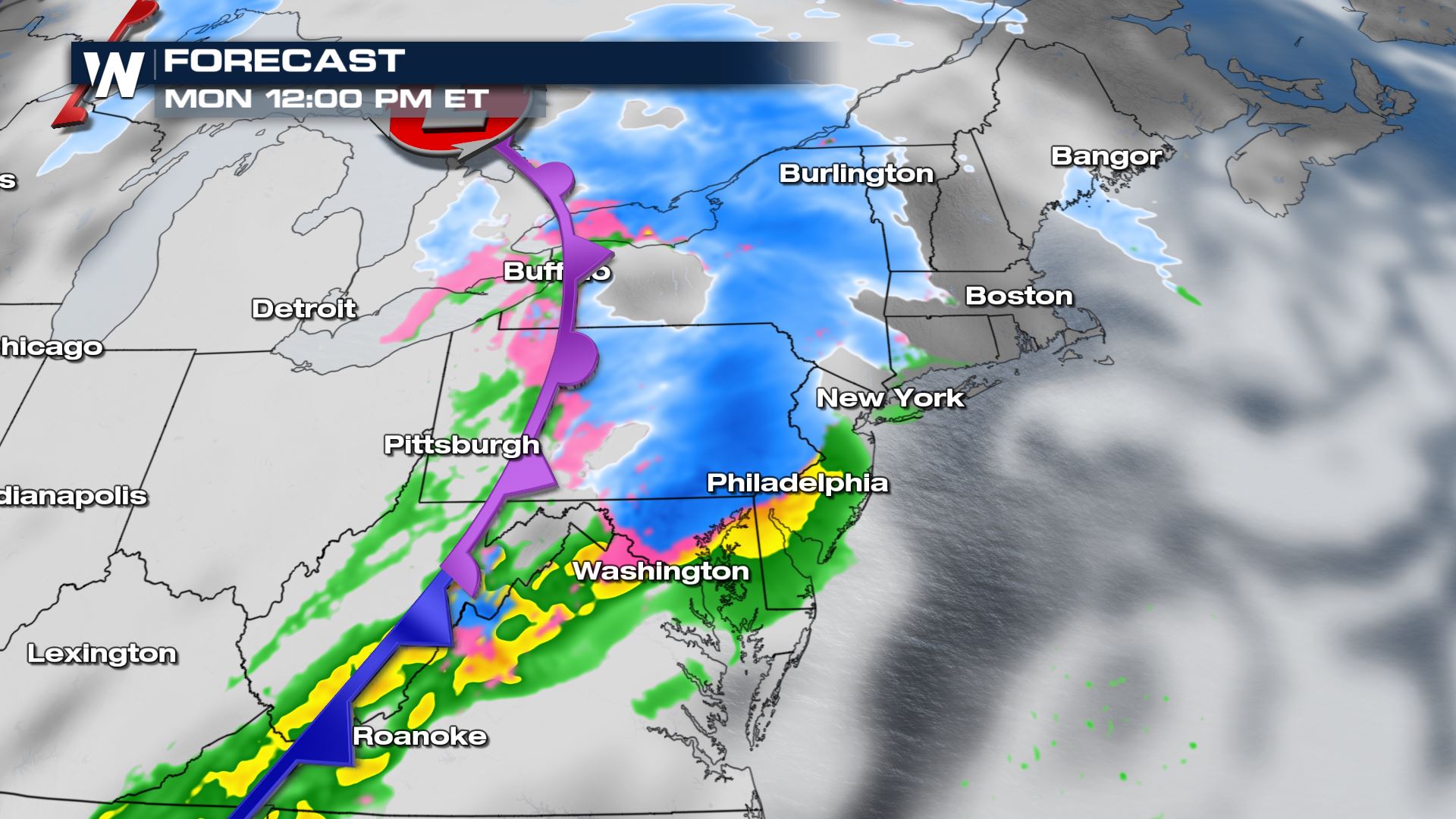 Most areas along I-95 from the Mid-Atlantic into Southern Maine will likely see mostly rain or a melting wintry mix as temperatures along the coast warm into the 40s Monday afternoon. Snow potential during those afternoon hours will stick to colder locations from the Adirondacks through the interior of Maine.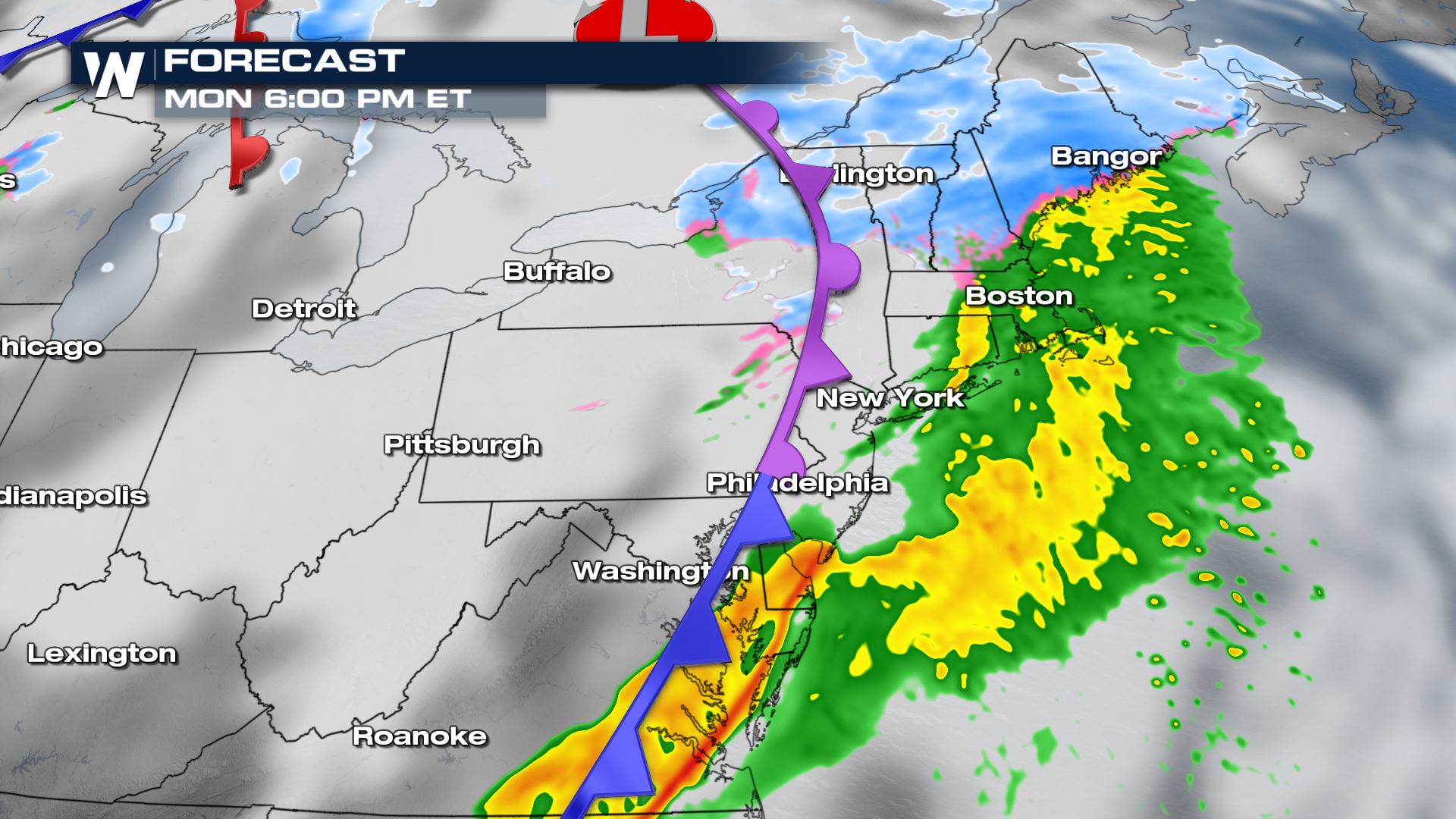 Snow totals will depend on the timing of the moisture ahead of the cold front, but generally 4-6 inches of snow will be possible over the Appalachians from West Virginia through New York. Other locations can mostly expect between 1 - 4 inches. On the warm side, rain totals could surpass a quarter of an inch for many locations while some areas along the coast could record more than half an inch.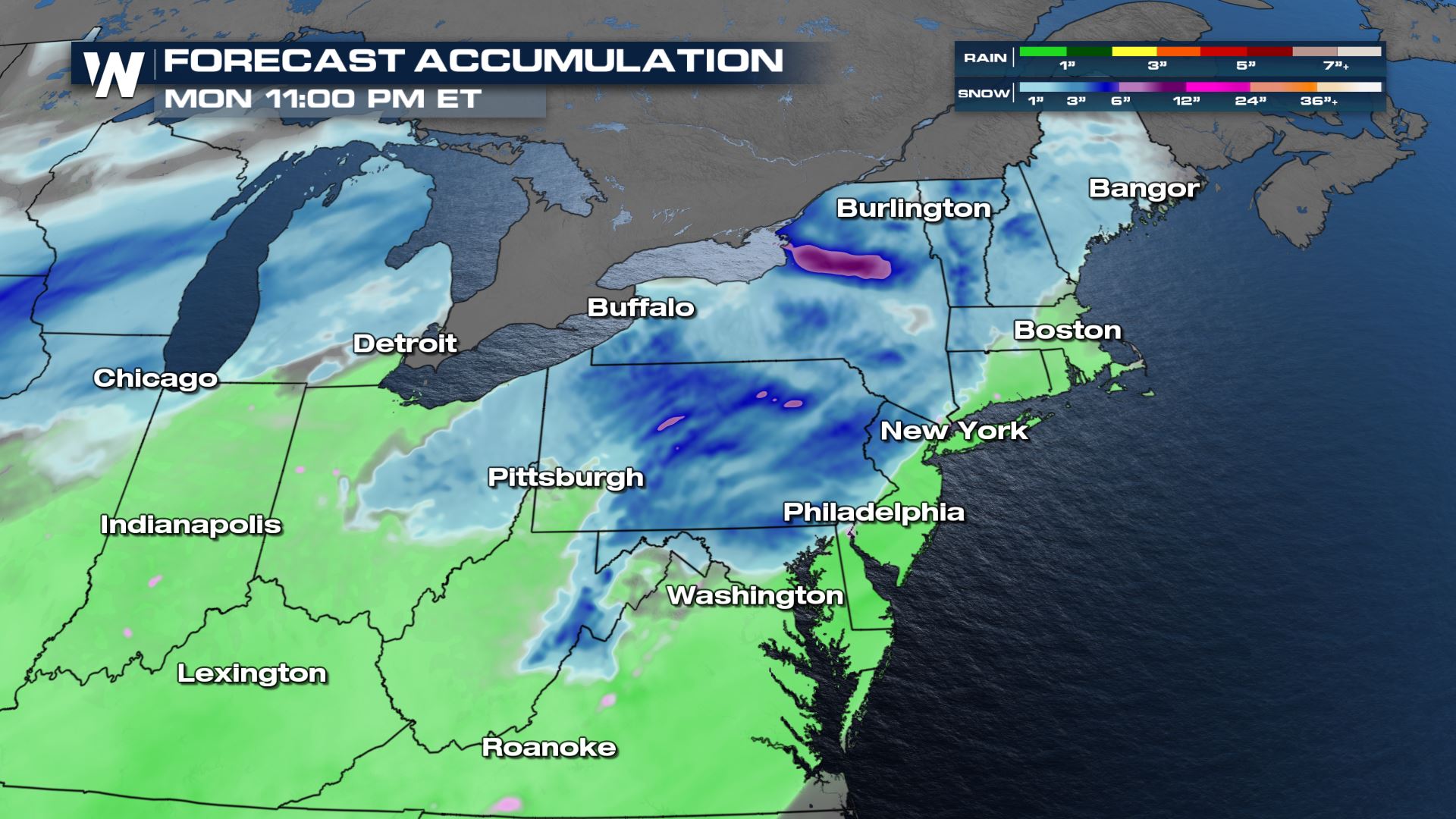 This story will be updated as additional forecast data become available. Be sure to tune in for the Eastern Regional Forecast for the latest at ten past each hour.