An energetic trough will move through the Northeast today (Monday) and bring chances for heavy snow, ice and rain. A fast moving trough will be the focus for the precipitation. This is the same energy that is brought snowy weather to areas of the Northern Plains and Upper Midwest this weekend.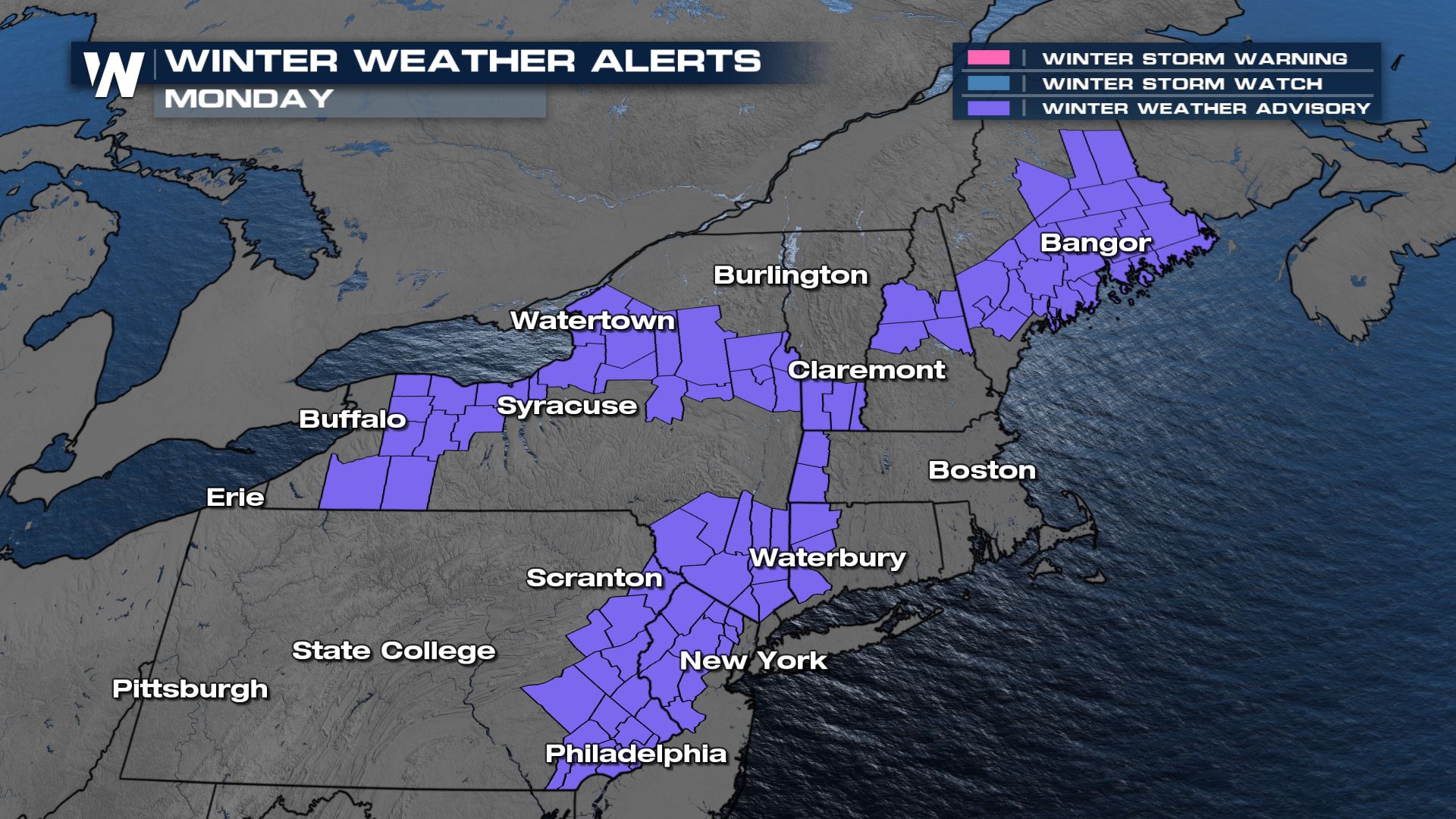 Winter weather advisories have been issued from Virginia to Vermont and also eastern Maine. Snowfall totals up to 6" are possible.
Forecast
Snow will push through the region from the morning into the afternoon. There will be some warmer temperatures trying to mix in with this set-up, which may lead to some ice and regular rain mixing in with the snow.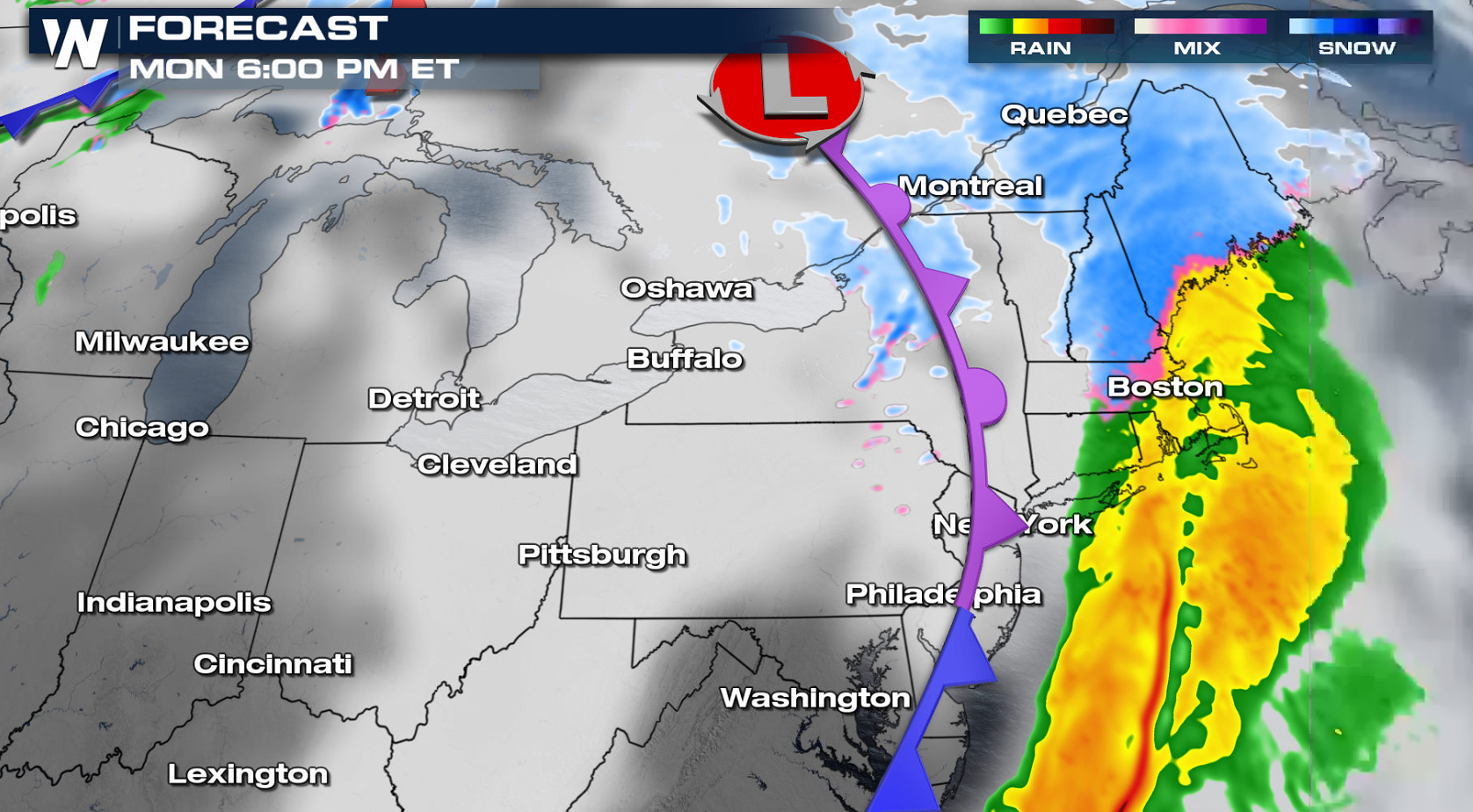 Snow and rain will move through New England in the evening. A secondary wave aloft brush through right on the tail end of this system, and produce a little more snow to be possibly enhanced with a bit of lake effect too. As the system moves to the east, precipitation will come to an end overnight into early Tuesday.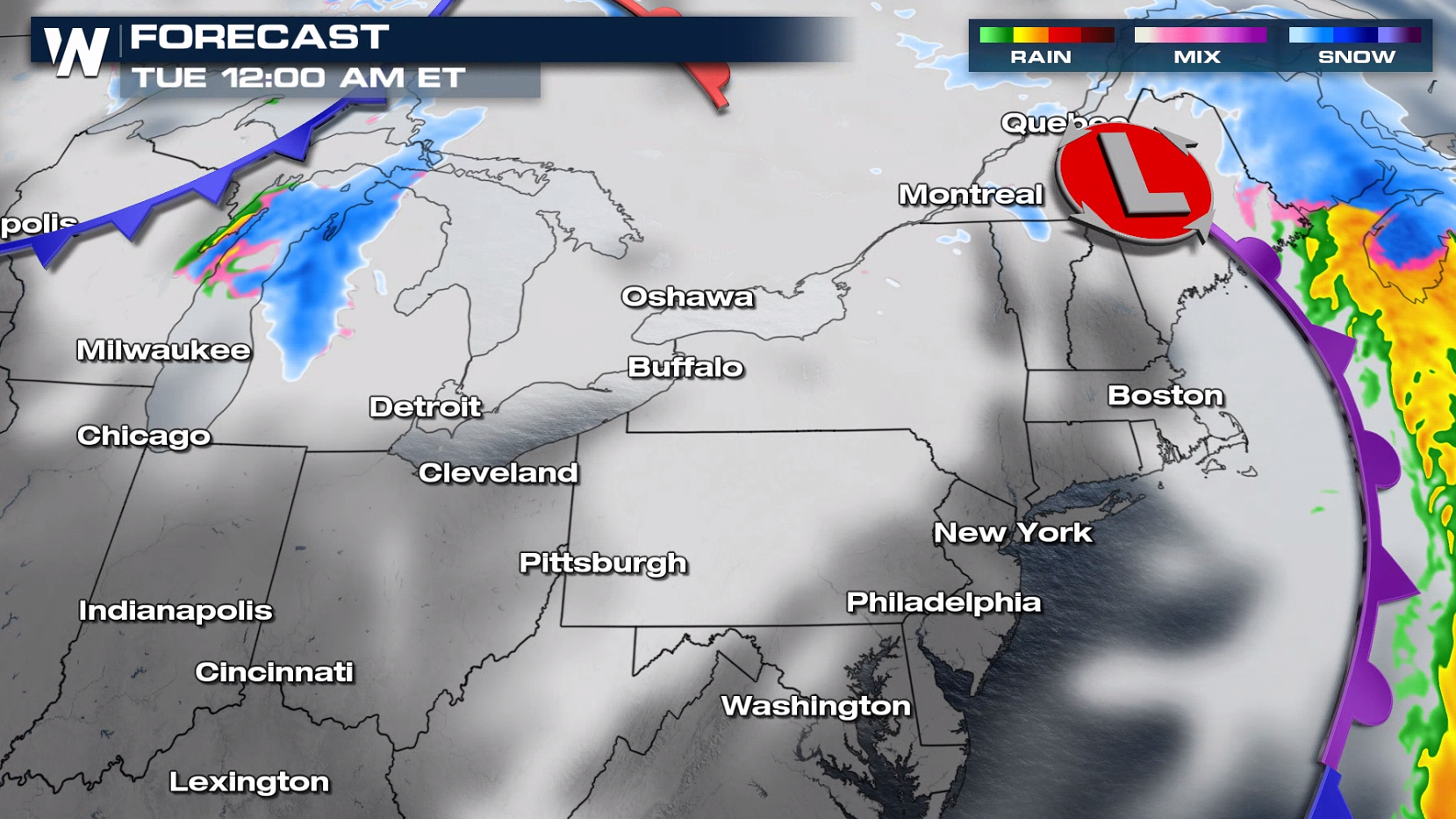 Accumulation Forecast
Snowfall accumulation will be heaviest in New York State, especially where lake enhanced snow could bump up totals around Watertown, NY. 3" to 6" will be common in the alerts areas with 1" to 3" possible across a large portion of the Northeast.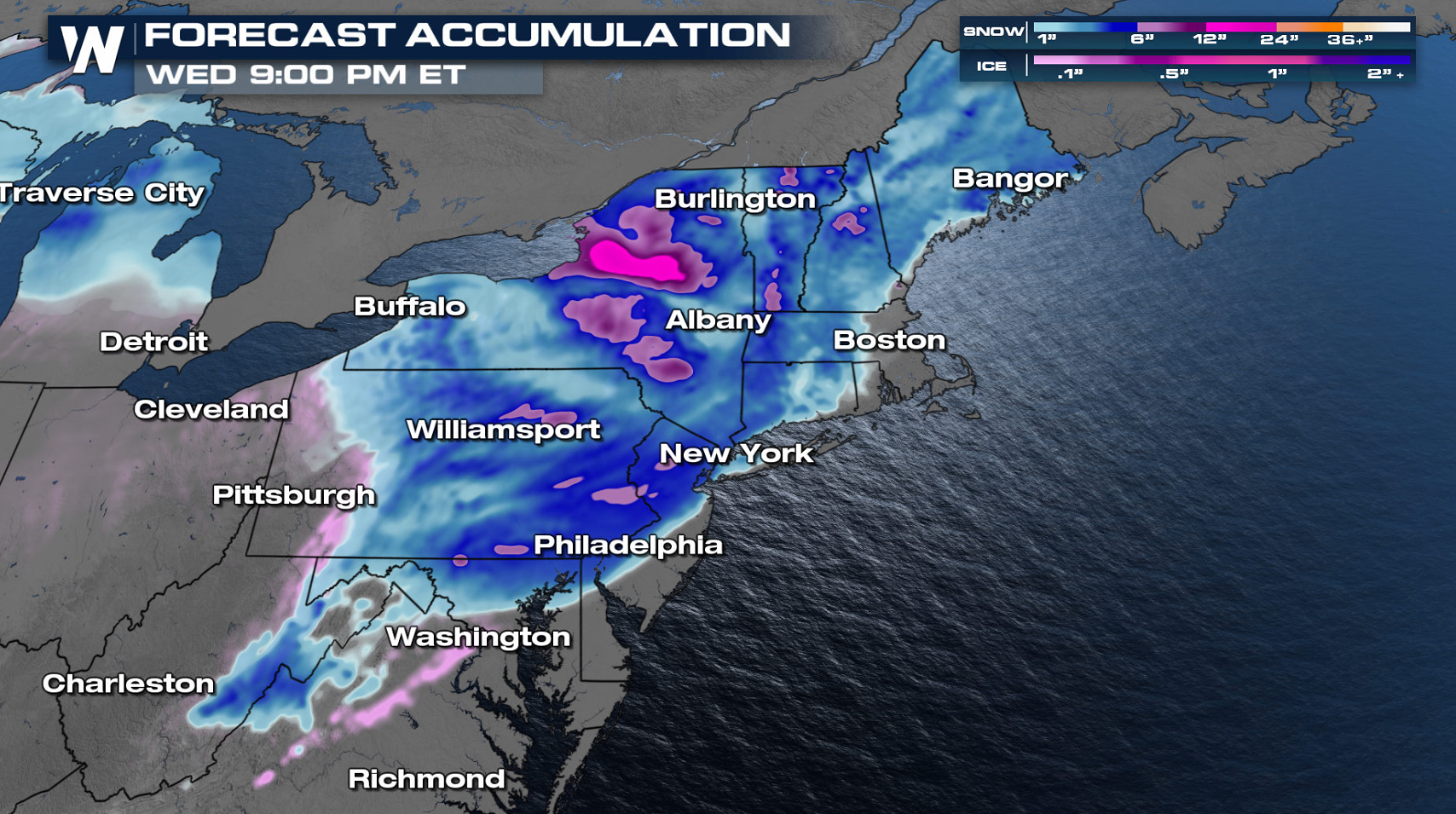 More updates are on the way all day on WeatherNation.