As a powerful cold front moves through the northern plains and the Great Lakes this weekend, it continue to move southeast into early next week. As it does this, the wind pattern will shift to a southwesterly flow,  increasing available moisture from the Gulf of Mexico. This will allow showers and thunderstorms to become widespread into early next week across the mid Atlantic and into the northeast.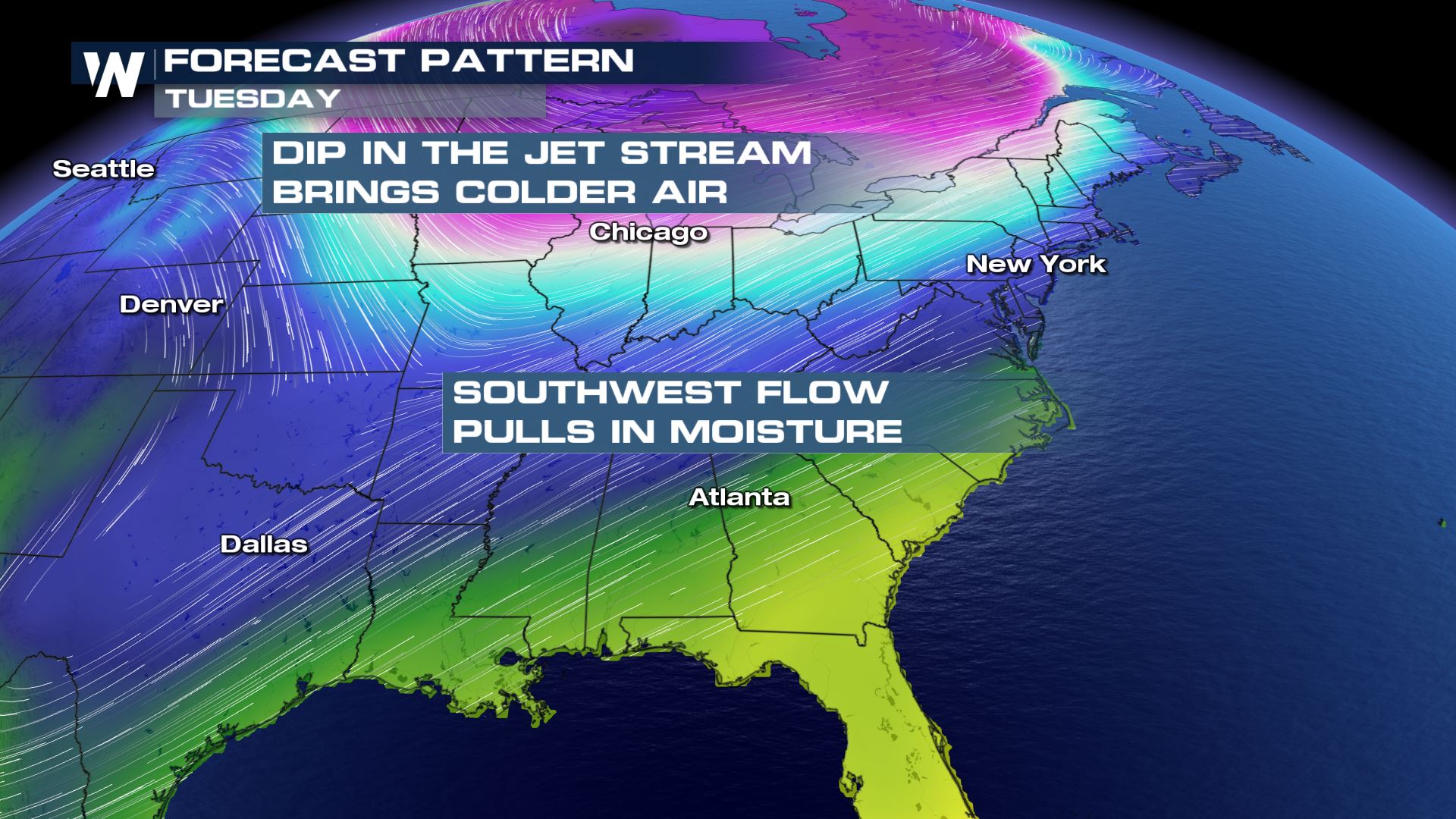 A deep plume of moisture will fuel the wet weather pattern into Tuesday and Wednesday of next week under the moist southwest flow aloft.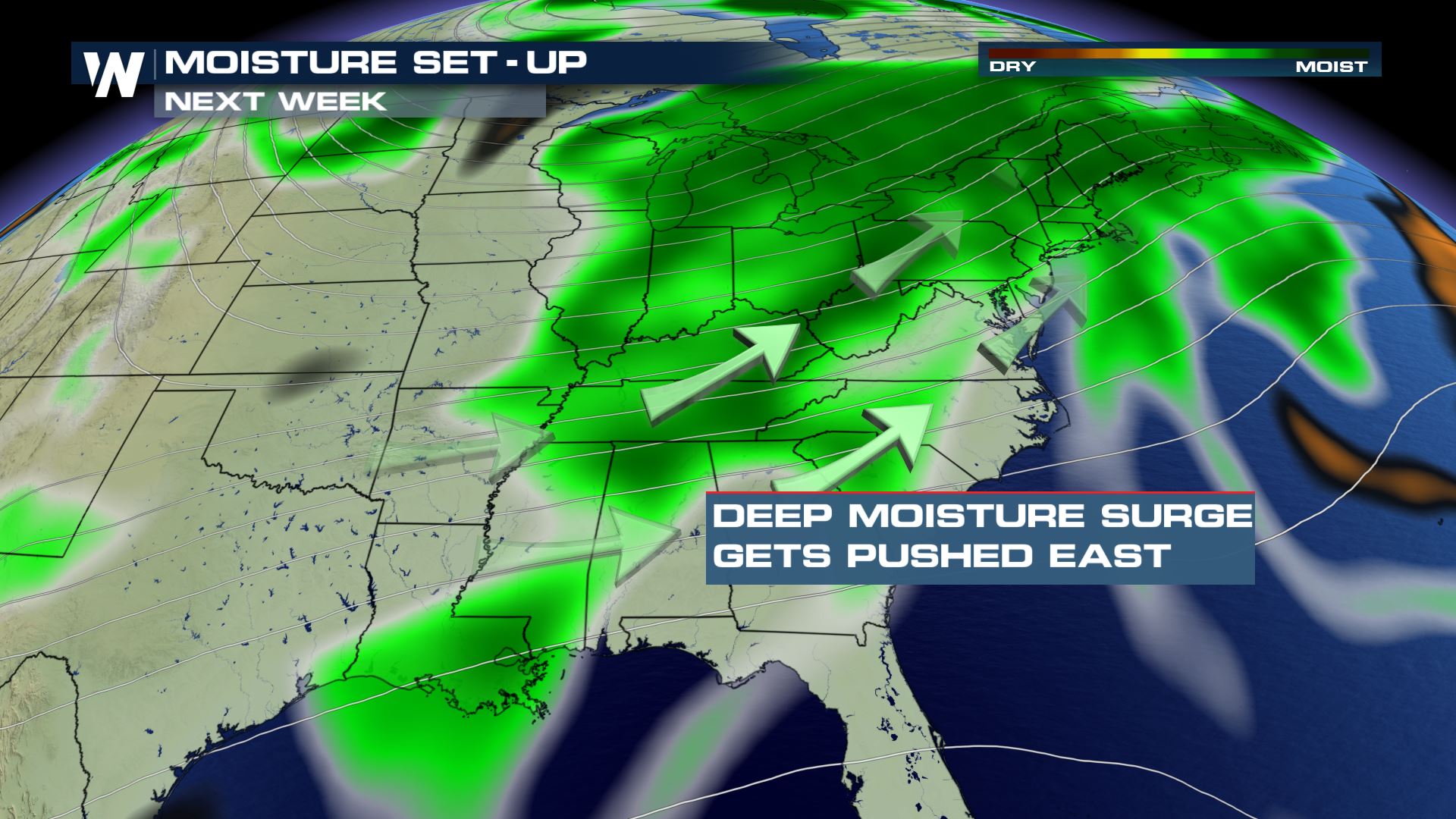 Showers and possibly a few thunderstorms will develop early Monday from the Mid West and into the Mid Atlantic. Notice the darker shades of yellow representing stronger storms within the area. Moisture will continue to flow into the region ahead of the frontal boundary as the system slowly works it's way to the east.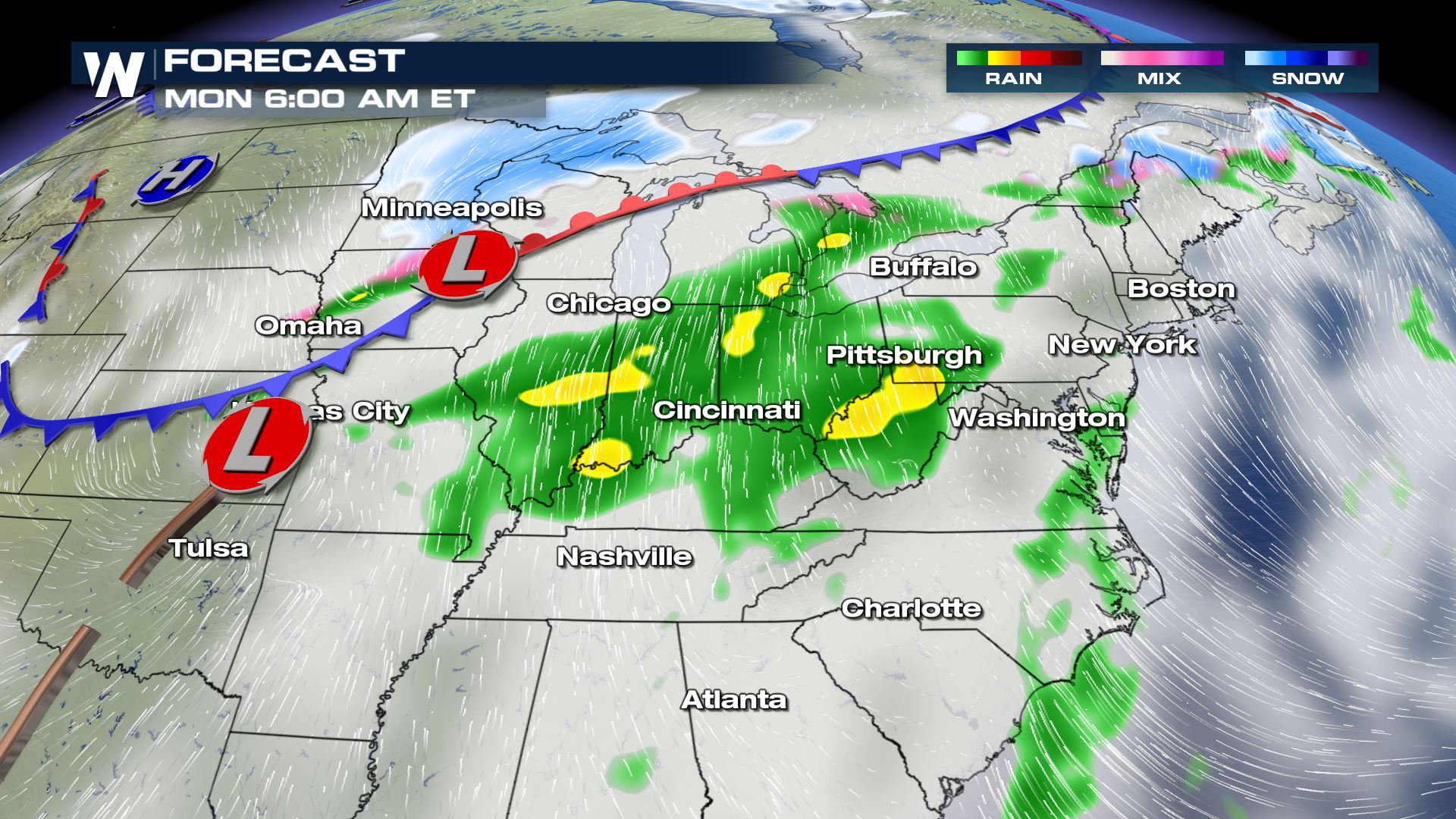 By noon on Monday, showers will likely become more widespread across the area, as higher dewpoints plume into the area.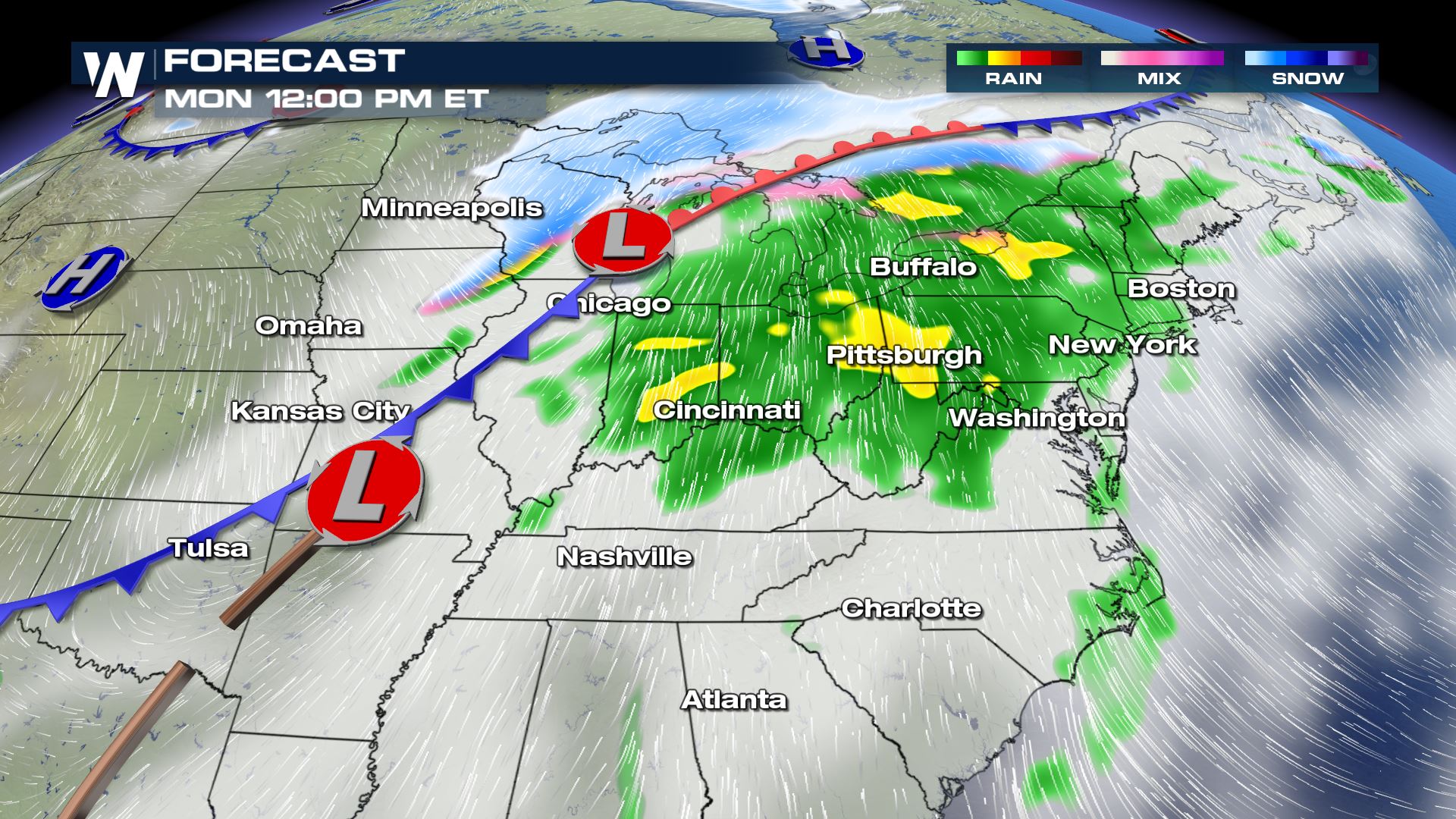 By Monday evening, light to moderate snow will accumulate on the backside of the storm, with a cold rain ahead of it. Showers will continue to move north, into the northeast and New England by late Monday afternoon.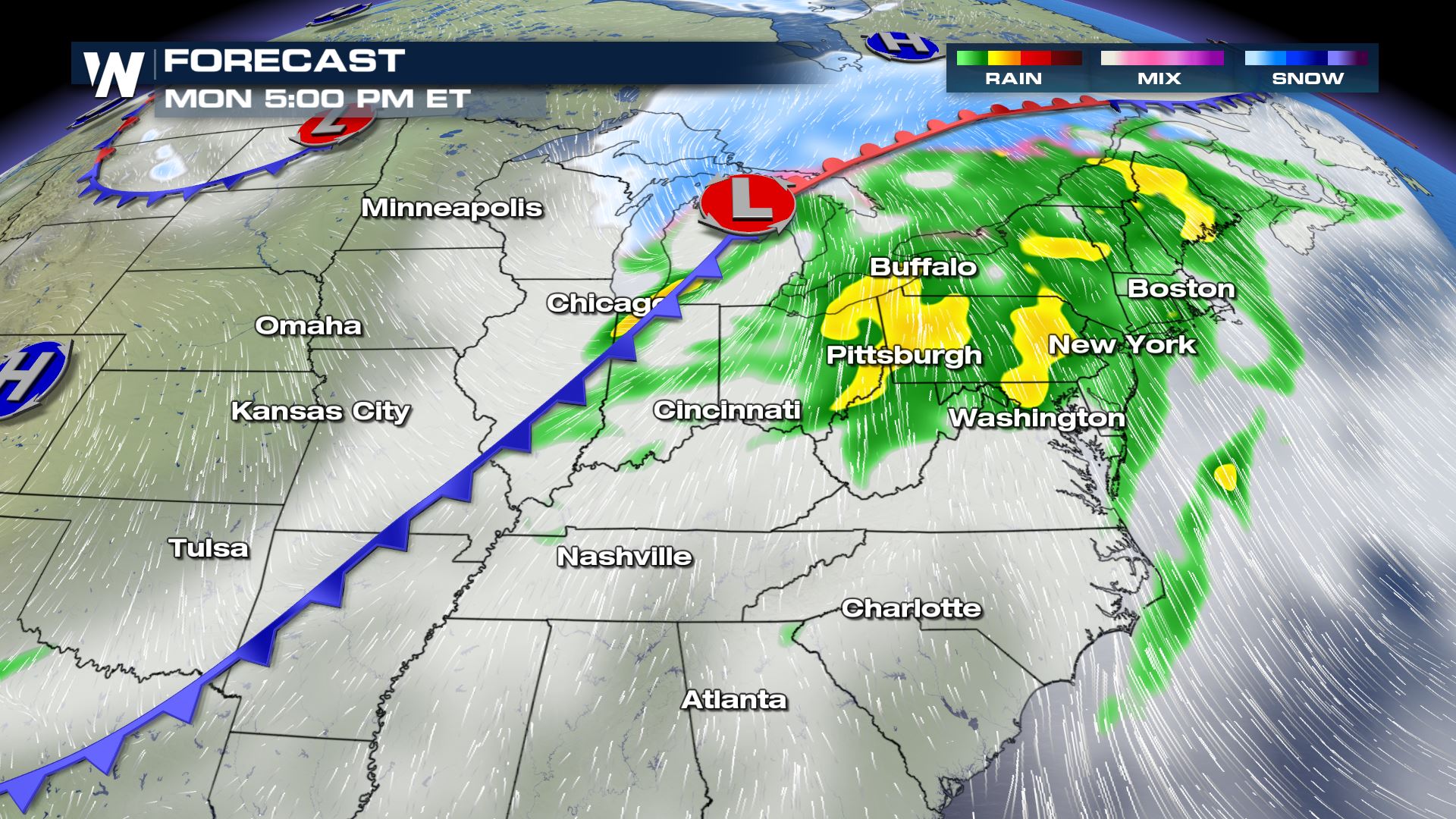 As the tail end of the frontal boundary sweeps into the area, a few lingering storms will remain overhead in the south, with the more widespread activity into the northern areas.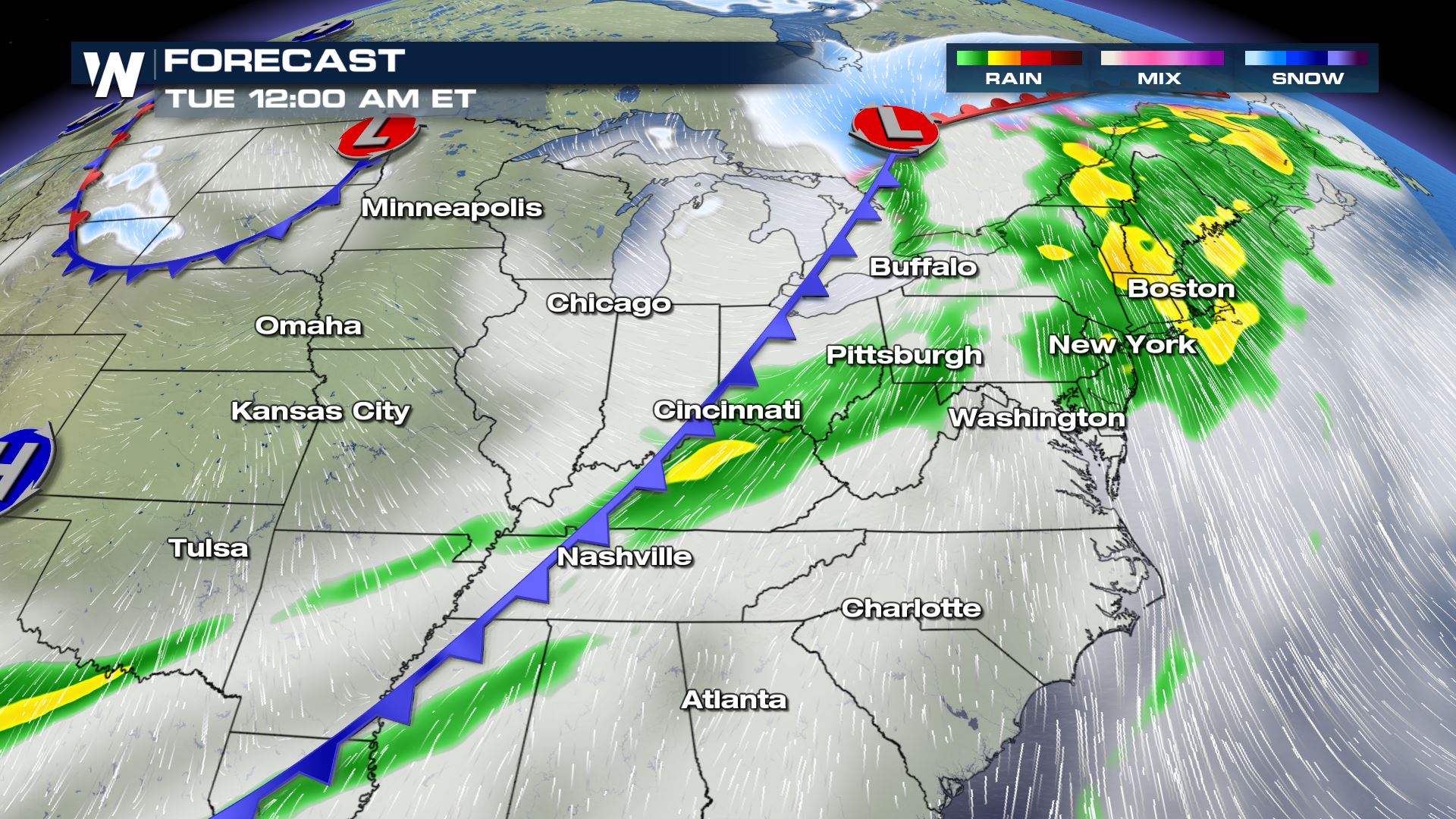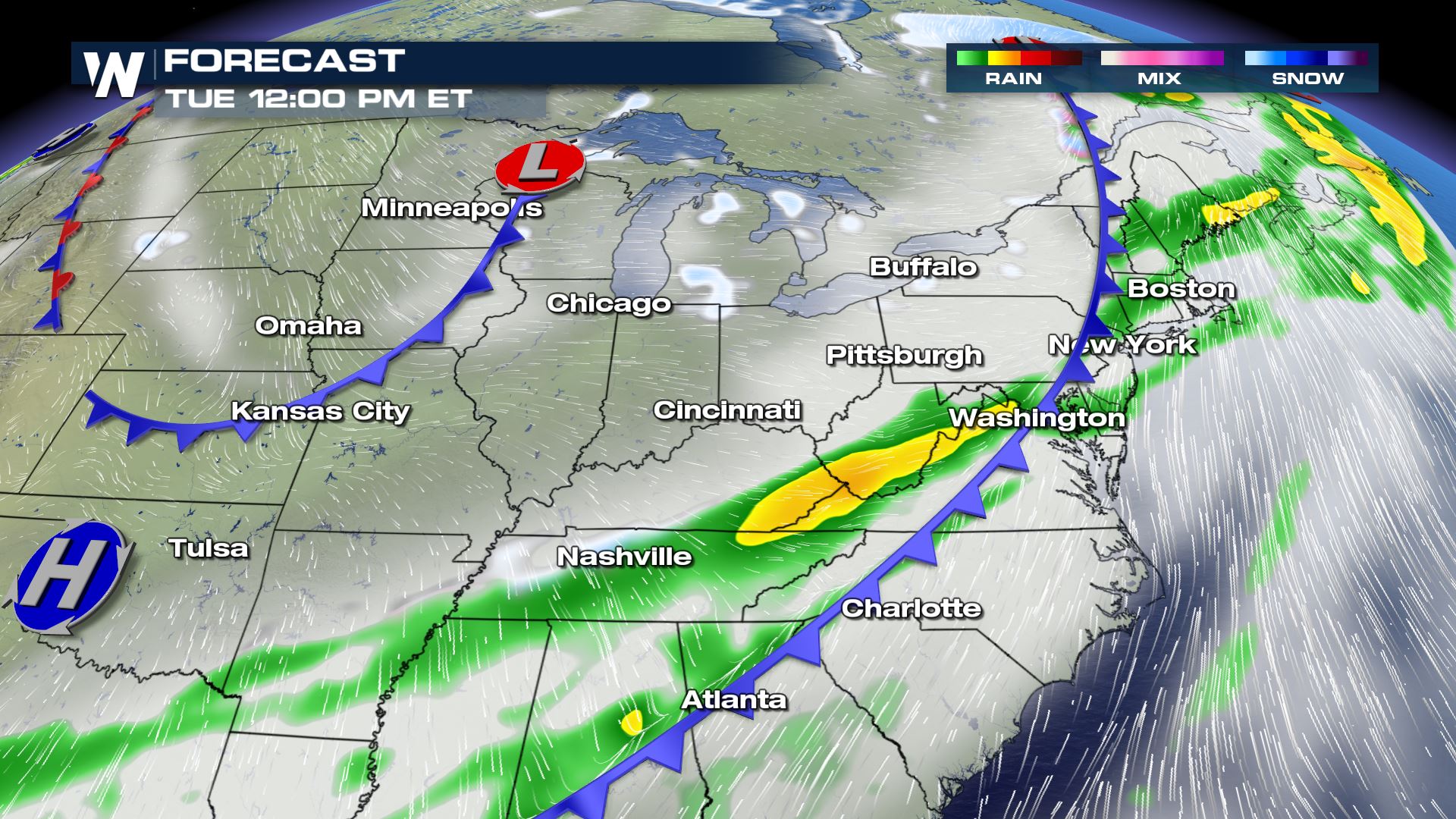 With the southerly push of moisture and warmth, there could actually be overnight record temps on the warm side of things. The entire east coast could see record warm overnight temps as the cold air won't catch up to the front until Tuesday afternoon and evening.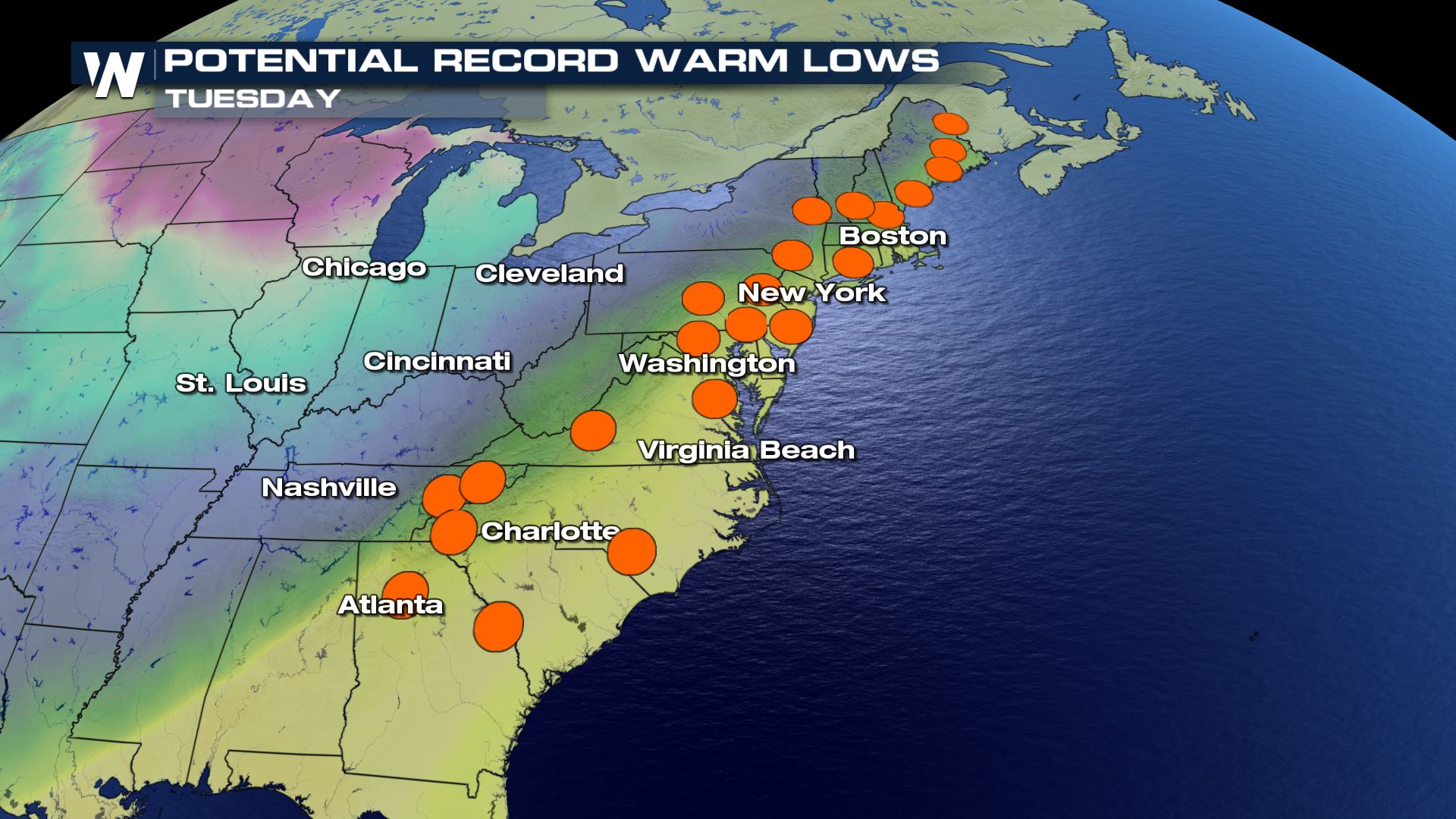 Boston, D.C. and Atlanta will all see showers in the extended forecast for both Monday, Tuesday and possibly lingering into early Wednesday.