Right now meteorologists across Iowa are combing through Wednesday's weather data, video footage, and ground surveys in order to come up with a complete analysis of exactly what happened. As of Thursday evening, there were at least three dozen separate reports of tornadoes. Not every one of those reports will be a separate, confirmed tornado. Sometimes it's the same tornado. Here are some of the images to catch you up to speed, in case you missed it. https://twitter.com/WeatherNation/status/1415483595813175296 In the video above, Scott Peake captures the evolution of a tornado in Stratford, Iowa which can be seen swirling briskly across open corn fields. At one point in the video, the tornado moves right over the road in front of him, causing power poles and utility lines to swing in reaction. https://twitter.com/WeatherNation/status/1415461112766599177 In this video above Lake City, Iowa took a hit from a tornado and unfortunately sustained damage. Video courtesy Brian Emfinger (LSM).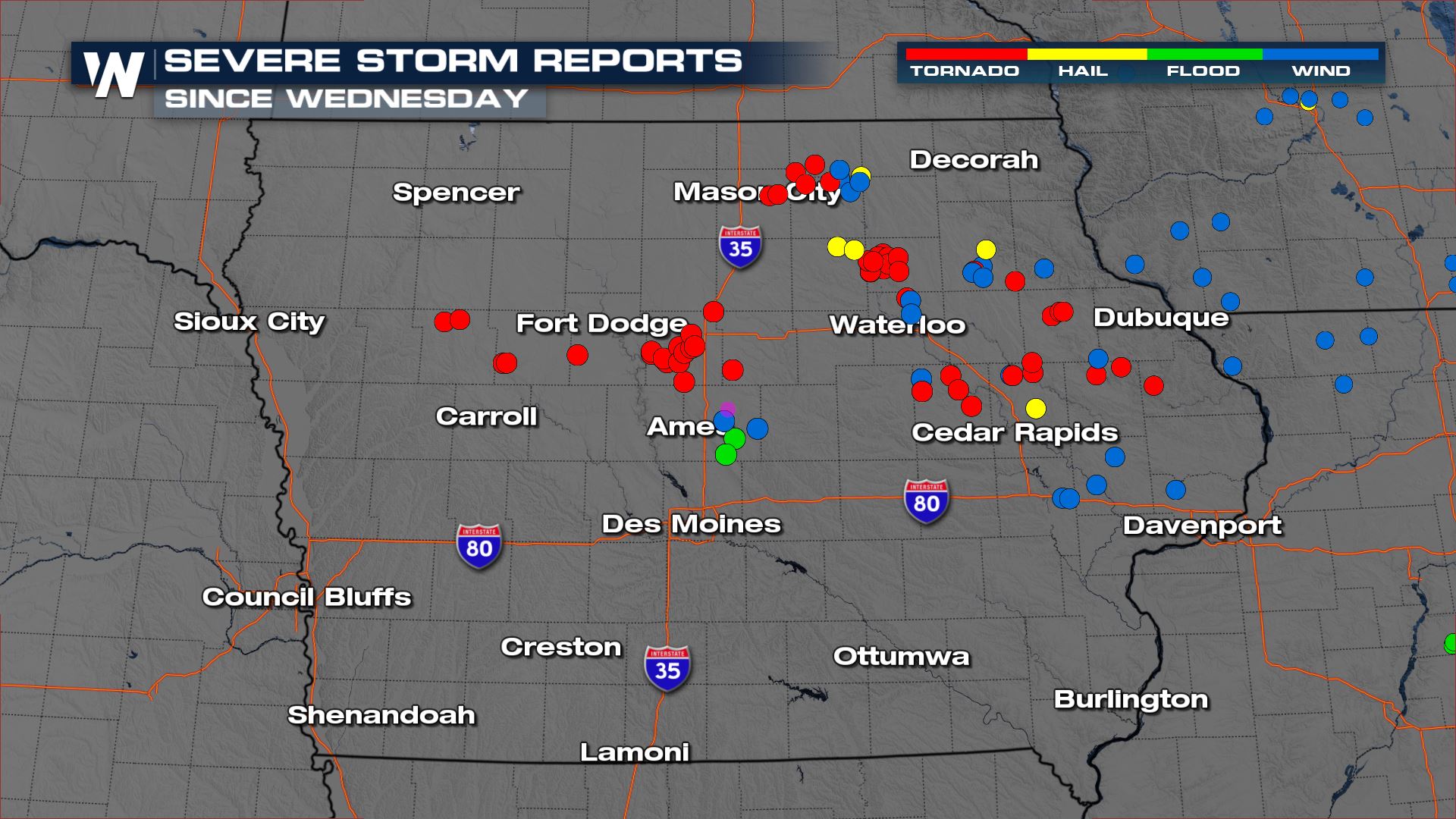 There were so many tornadoes from individual National Weather Service offices that we had to break it down by region. Let's take a look at the County Warning Area (or CWA) for NWS Quad Cities.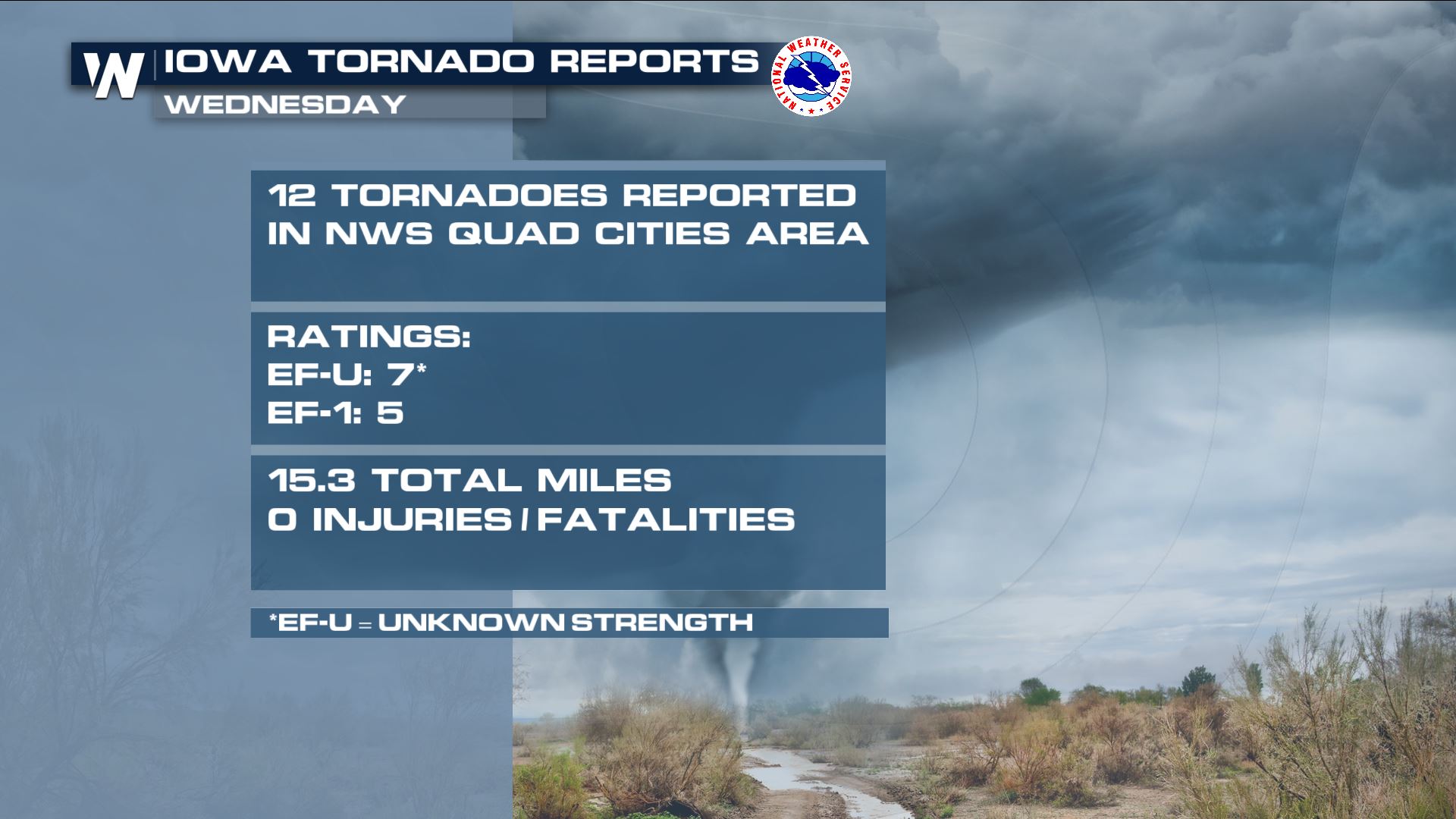 A preliminary report has been released regarding the Lake City, Iowa tornado from Wednesday, July 14th. The National Weather Service in Des Moines rated the twister an EF-3 with max winds (estimated) up to 145 mph!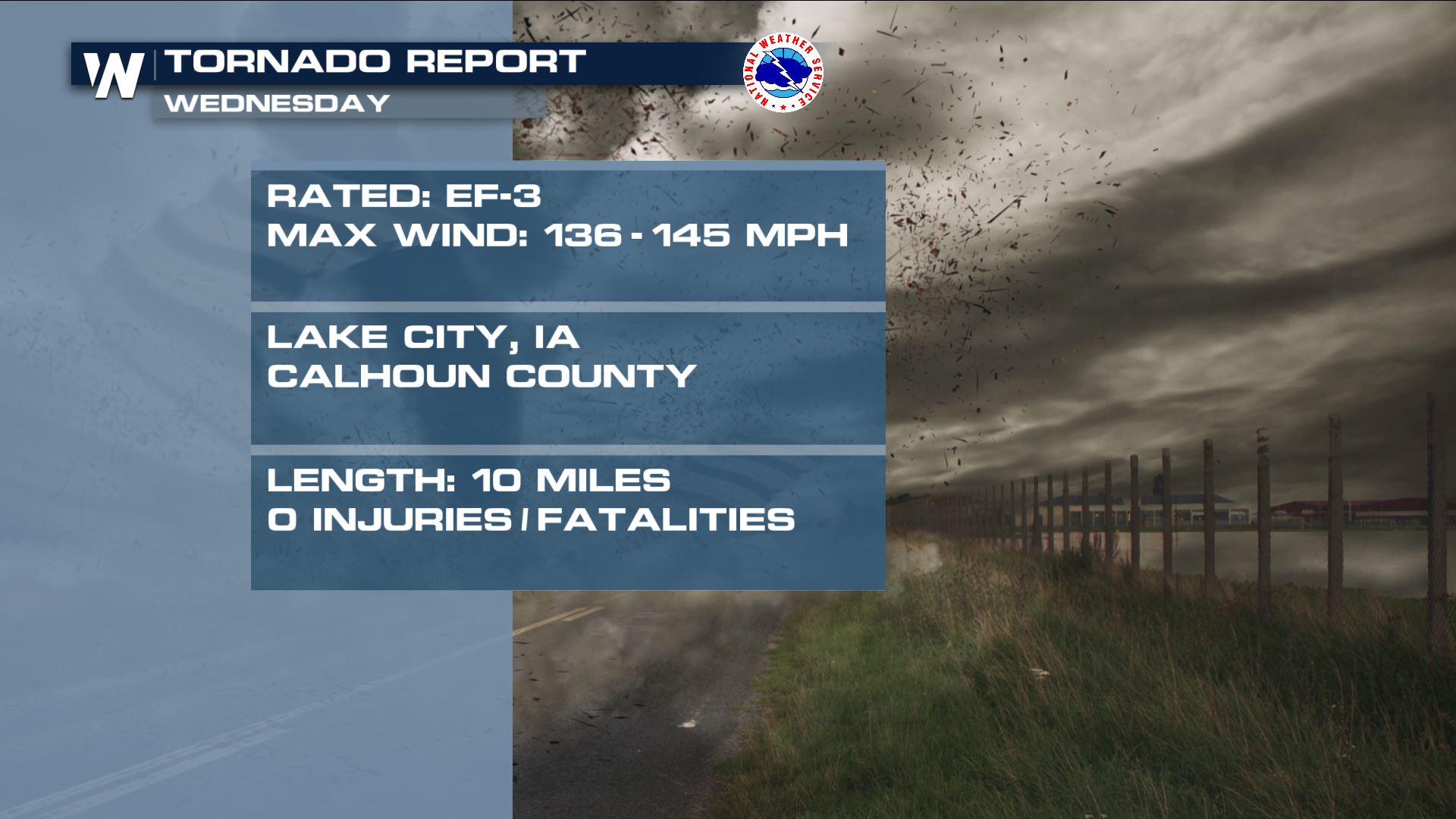 We continue to gather more information on the tornadoes across Iowa on Wednesday. In the meantime, check out our latest article regarding what to expect (severe weather-wise) for the rest of this week.
Related Article: Where The Severe Weather Goes The Rest of This Week