THIS WEEK'S STORMS
Although things are much quieter now, Wednesday - Friday, a MONSTER of a system brought all severe modes to the South, Mid-west, and East. Tornadoes, hail, flooding and damaging winds were all reported. In the last 48 hours you can see numerous reports with all severe modes! You can see in this video below, one of many tornadoes reported in Texas from this system that brought multiple tornadoes and tornado warned storms.
Storm Reports
Things are calm now for the weekend, but here is a report of severe storm reports just in the past 24 hours. Damaging wind gusts are in blue, hail is in yellow, flooding reports are in green, and tornado reports are in the red! The reports are very widespread and this HUGE system caused a lot of damage, as it moved from west to east.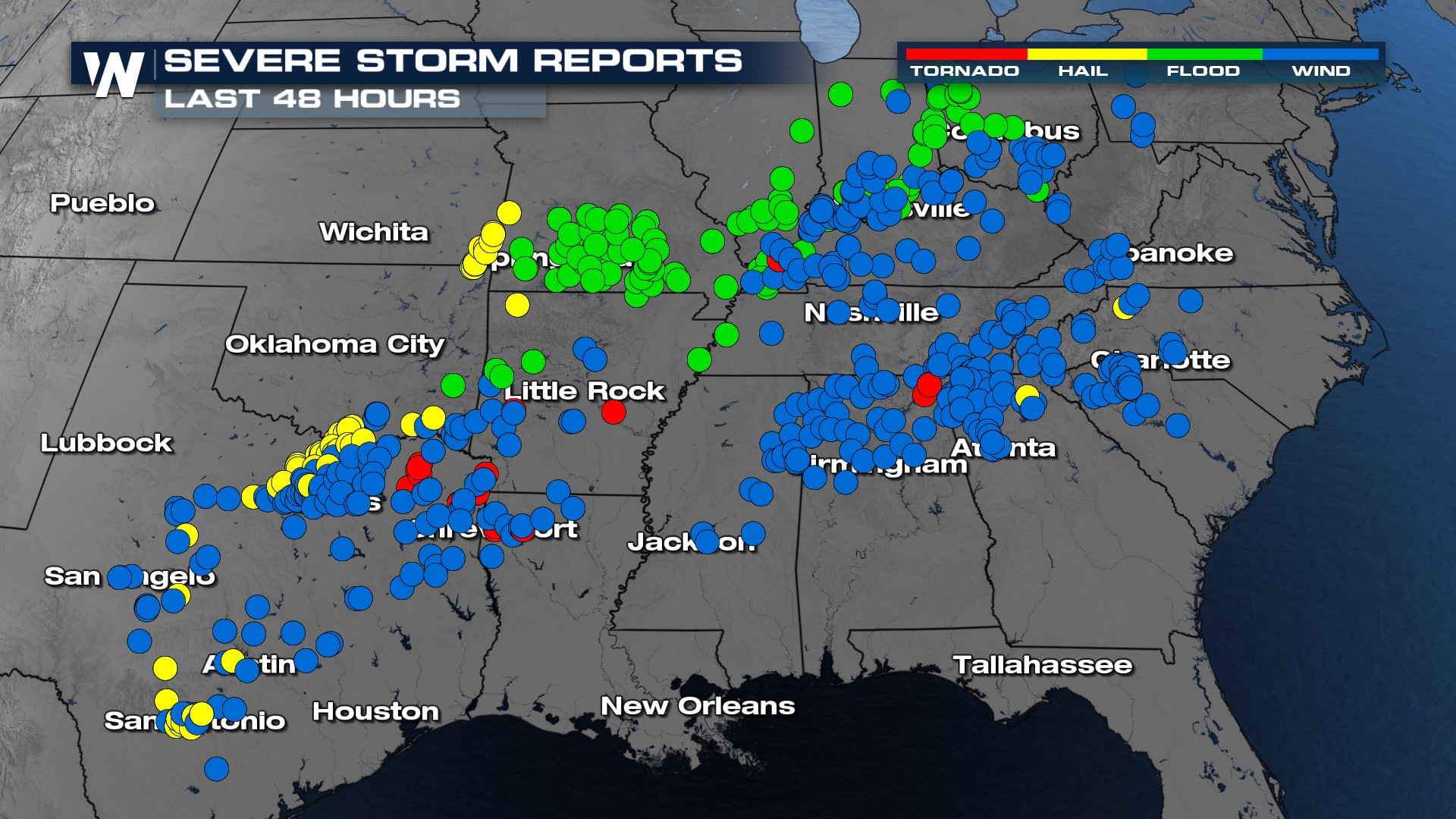 Another big factor with this system was it's strength. Record low surface pressure was recorded in Indiana and Kentucky. The lower the barometric pressure, the more intense and strong the storm can be! Some pressure levels in Indiana and Kentucky were equivalent to hurricane strength!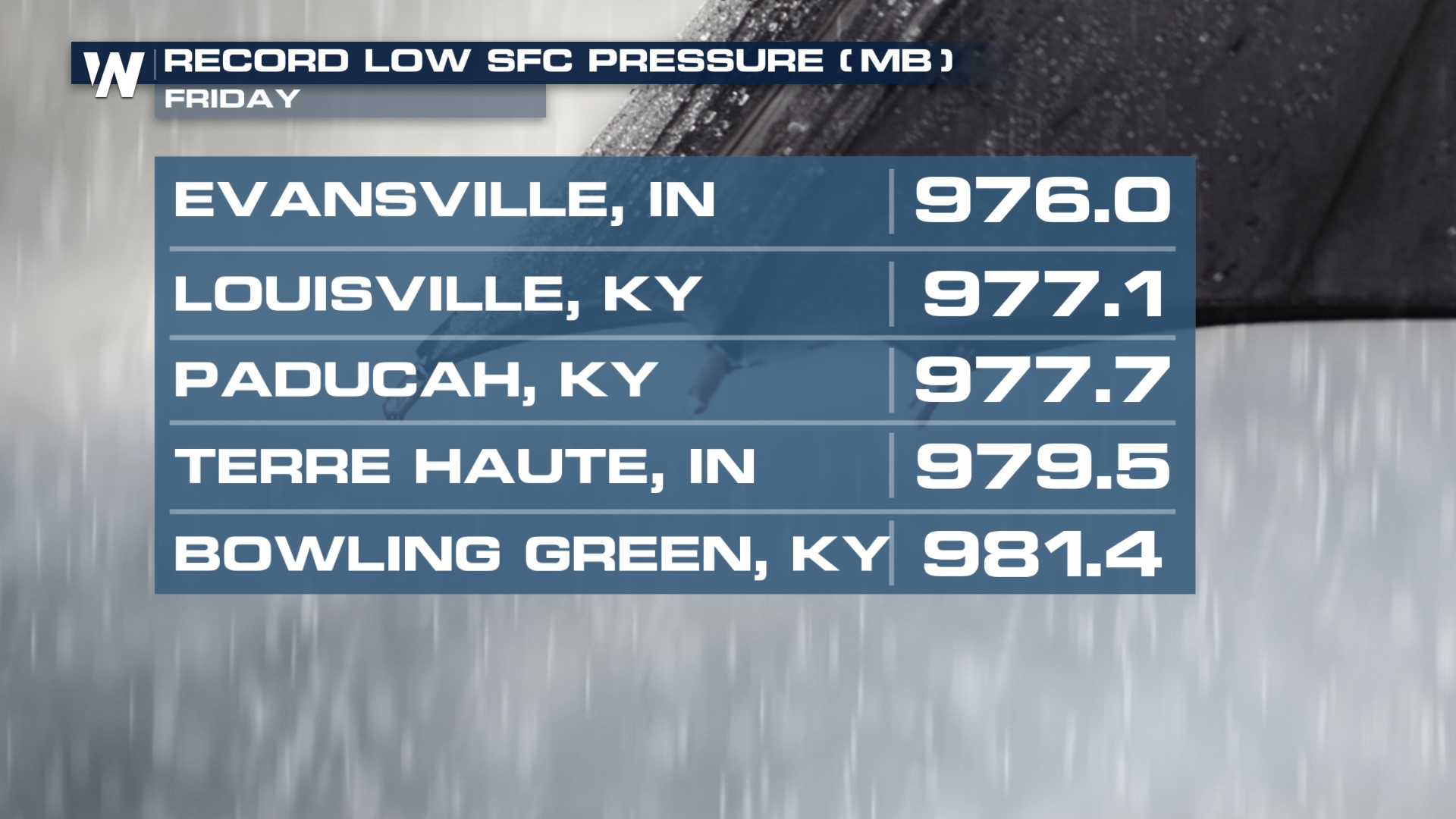 Record pressure, rain and winds were all a part of this system! New daily rainfall records were set in Kentucky, Indiana and Ohio! Paducah set a new record with 4.16" in just one day!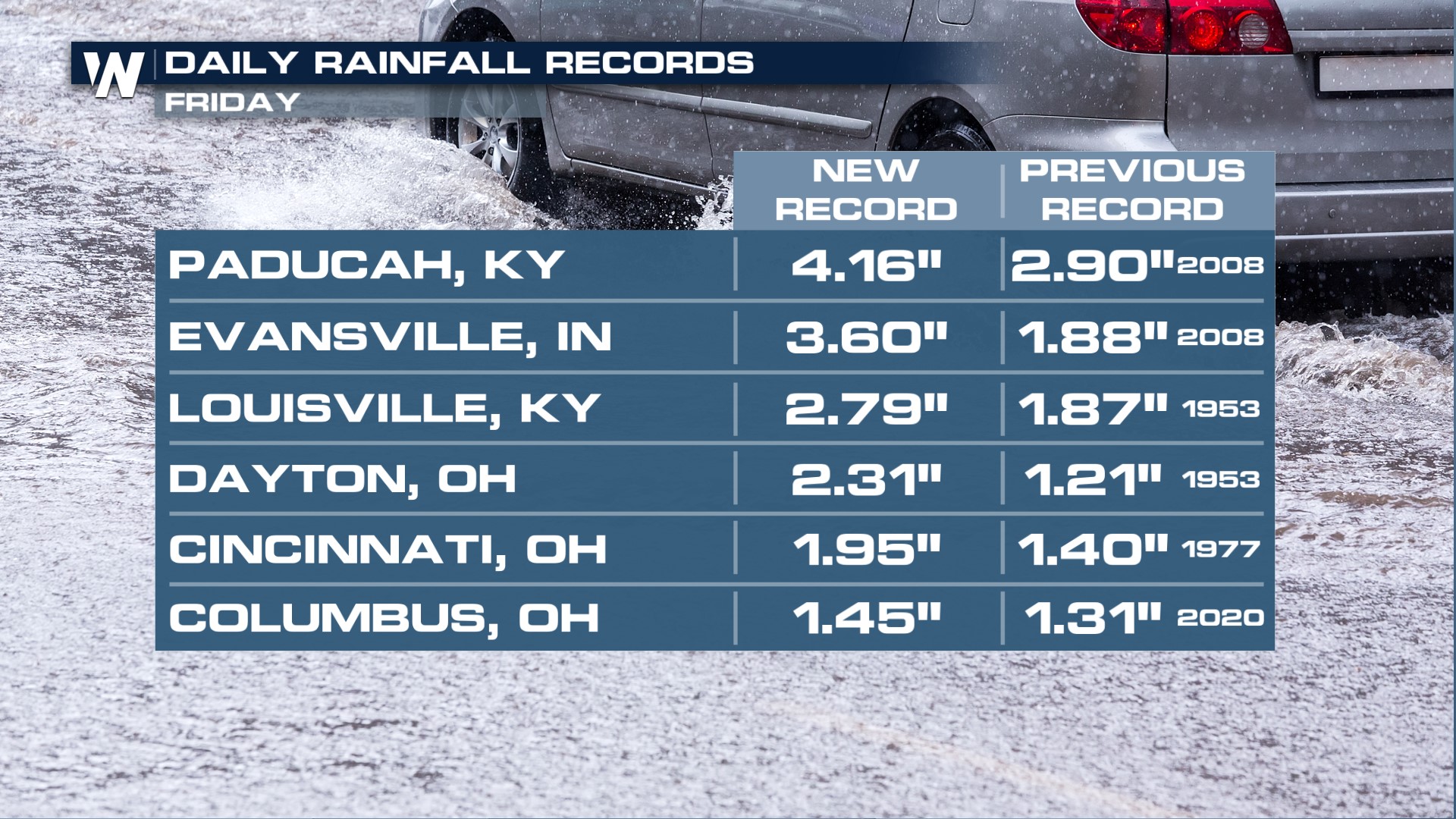 Gusty winds caused downed trees, roofs being blow off and downed power lines. Some gusts in Tennessee reached 98 mph! As of today (Saturday), we are still seeing some states in the hundreds of thousands without power!