To say it was a hot 4th of July in Alaska would be an understatement. Parts of the state experienced record heat never before observed since modern weather records began. Temperatures soared into the upper 80s and 90 degree mark for the southern tier of the state on July 4th, setting new ALL TIME record high temperatures. https://youtu.be/hzL4RoPnXSU New all-time records were observed at Anchorage (Int'l Airport) at a scorching 90 degrees. This shatters the old highest temperature observed by 5 degrees...quite a bit for such an unusually hot temperature. The old record of 85 was set in the 1960s. Other all-time records were also observed in Palmer at 88 degrees (tied for record), King Salmon at 89 degrees, and Kenai at 89 degrees. All time records are, just that, all time... not just for the date, but rather any day of any year. WeatherNation spoke with Climate Researcher,
Brian Brettschneider, with the University of Alaska Fairbanks
on the 4th of July heat and how unusual it is to hit 90 degrees. "On average, we have 15 days per year where we hit 70 degrees here in Anchorage...and we average 1 day every other year when we hit 80 degrees," says Brettschneider, "and of course we average zero days per year where it hits 90... in Anchorage we've been keeping records since 1916, and no place anywhere in the city had ever been any place higher than 87, and  [July 4],  all 3 climate sites in the city hit 90 degrees. So its really unbelievably, remarkably impressive." Brettschneider says many areas of Alaska have been above average for a long time, not just on the 4th of July. "We've been above normal for about 37 days in a row [in Anchorage]...on the western part of the state, they've been above normal for, I think, 106 days in a row," explained Brettschneider.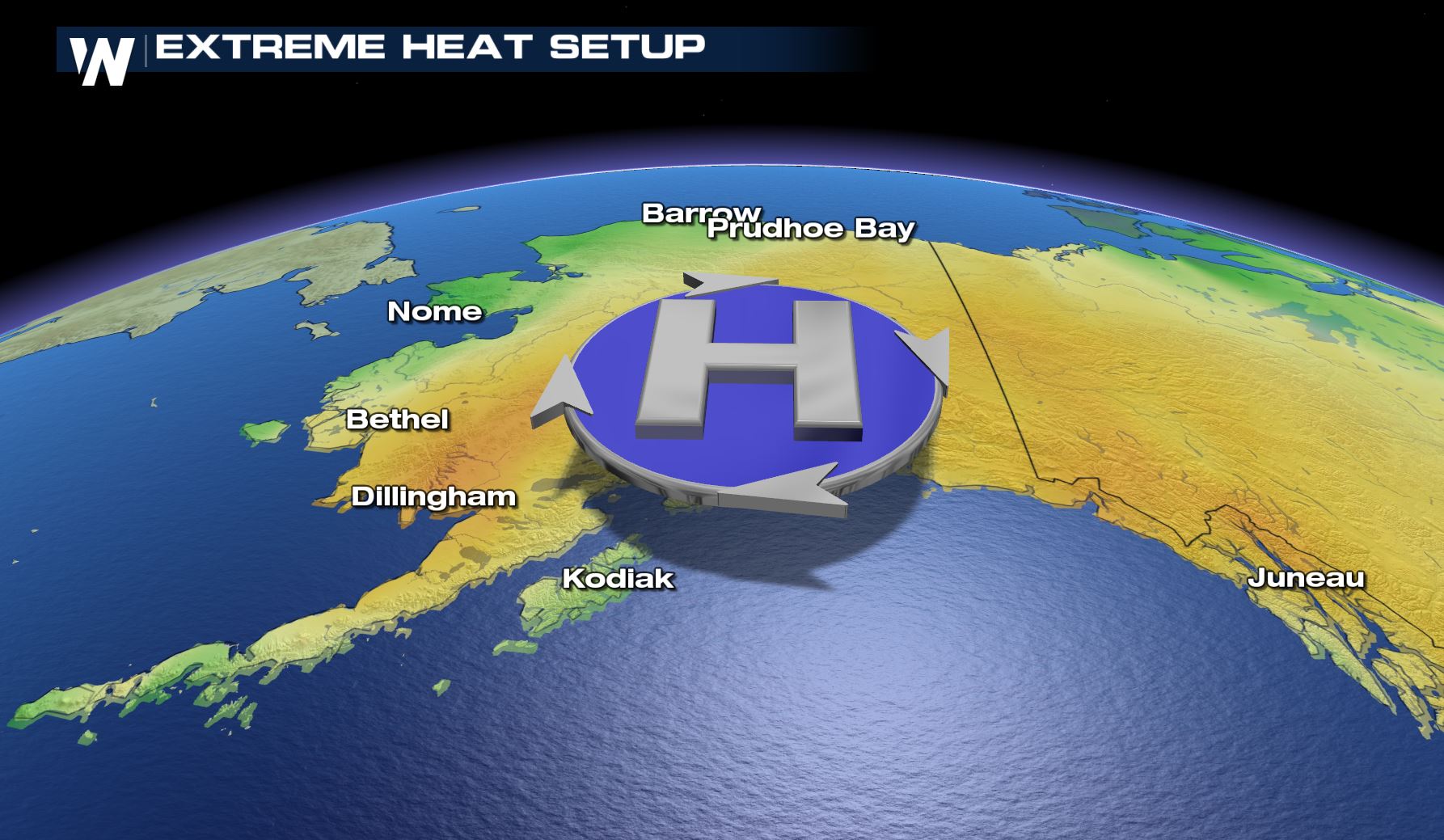 The cause of all the heat? A large dome of high pressure parked over Alaska in the upper levels of the atmosphere. High pressure is associated with sinking air, causing temperatures to compact and warm underneath. Since the High has been slow to move, temperatures have persisted hotter than average for several days. Brettschneider says there are other factors to think about as well, including surface weather features, as well as long term trends of a warming climate. The High remains in place through the weekend, at least, allowing above average temperatures to persist. A trough will move in by mid next week and drop temperatures cooler than they have been, but when temperatures are running so abnormally warm, this will bring only a dent to the heat.  Here's a look at the extended forecast temperatures in Anchorage.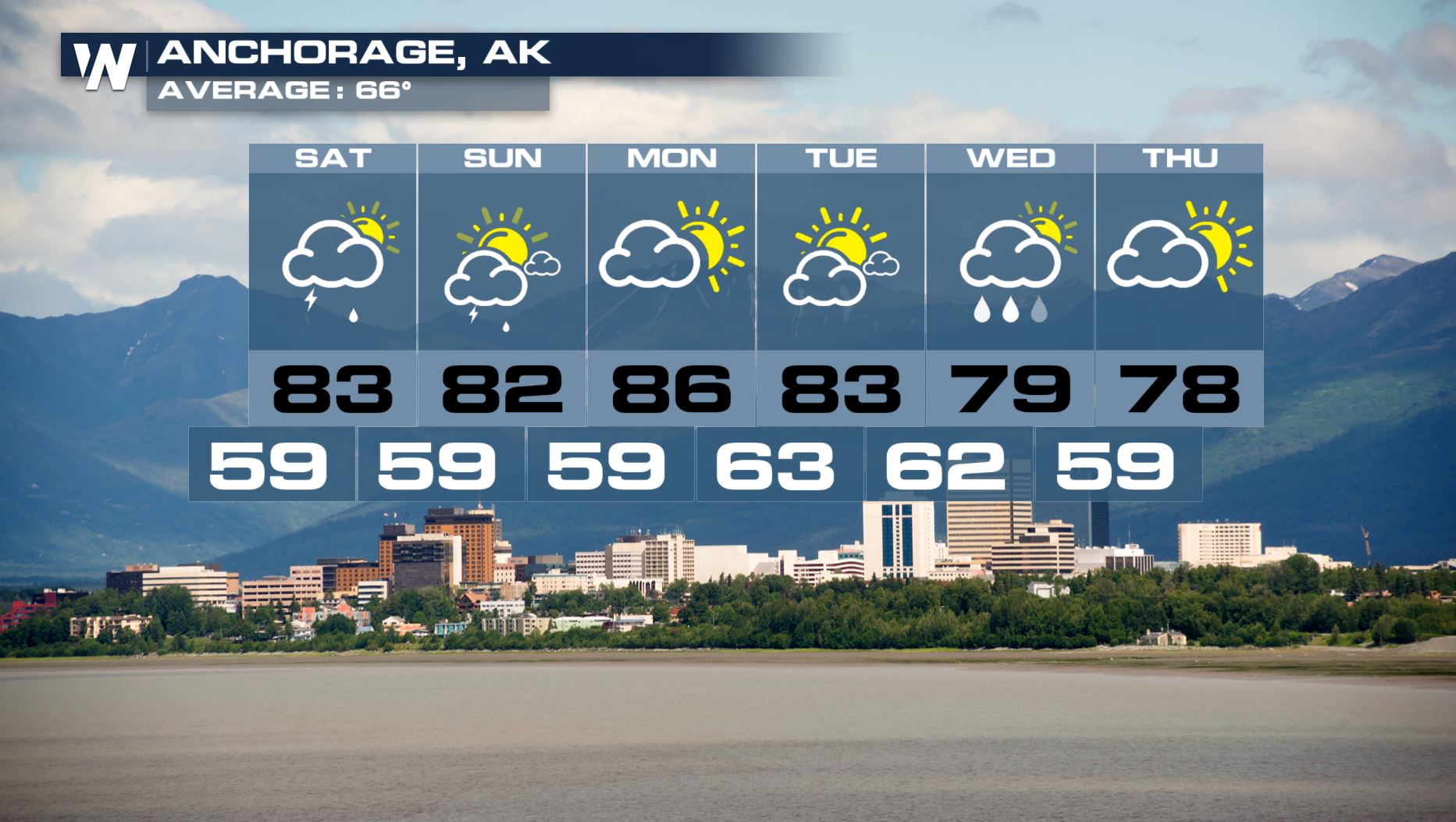 "Were supposed to have record high temperatures basically for the foreseeable future, says Brettschneider, "You look at the 6-10 and 8-14 day outlooks from the
Climate Prediction Center
, the monthly outlooks and we're just painted in red perpetually, so there's really no end in sight, unfortunately." That outlook does, in fact, show a likely scenario of much above average temperatures at least into mid-July...perhaps beyond.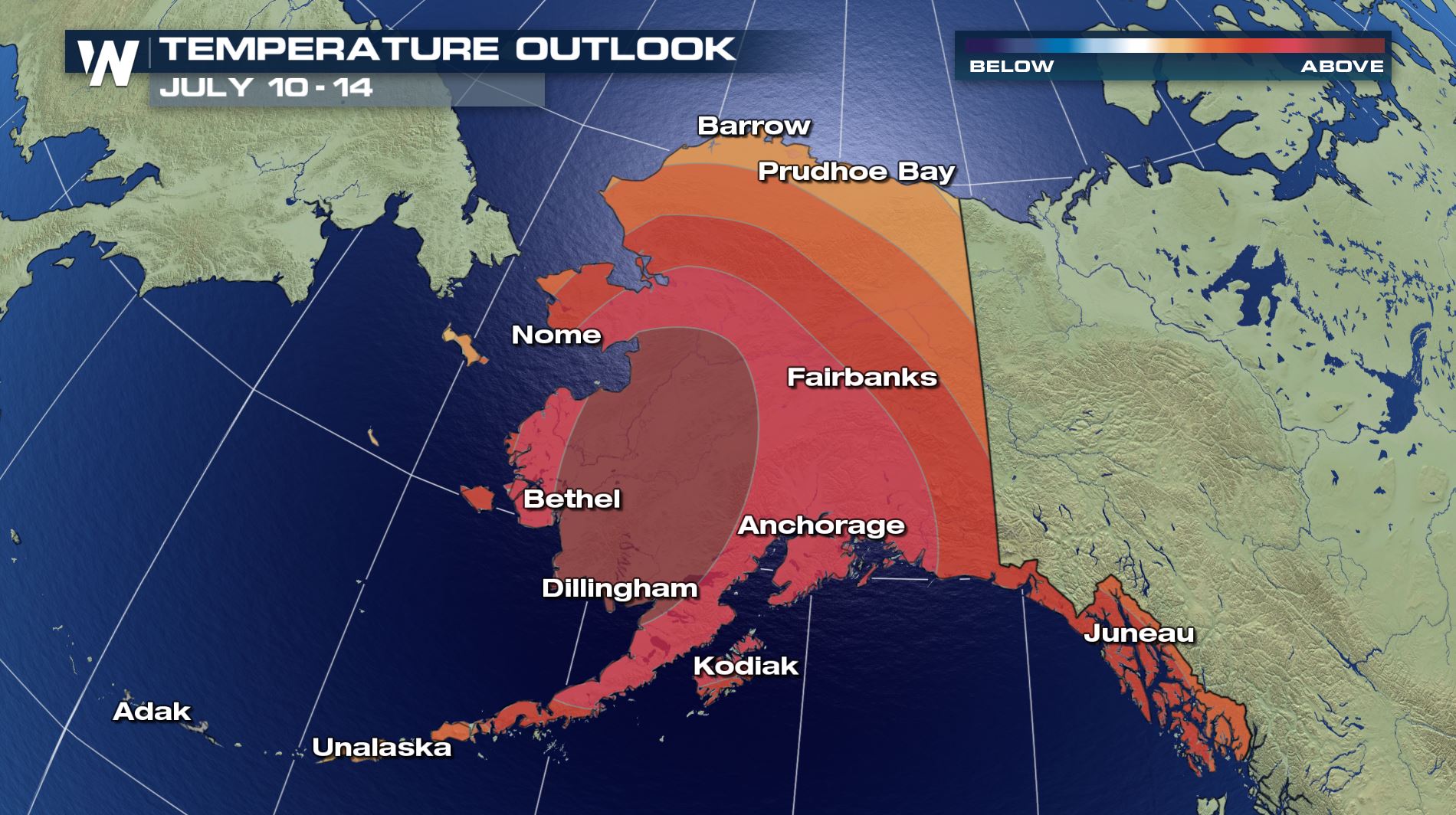 Written for WeatherNation by meteorologist Kerrin Jeromin