As heat exits the northwest it makes its move into the Mid-West, areas like Montana, the Dakotas and even parts of Minnesota by the end of the weekend. High pressure will pull in the heat as it slides out of the northwest and moves eastward. Low pressure pushes into the northwest and cools down areas that have been dealing with the hot weather in recent days, like Seattle.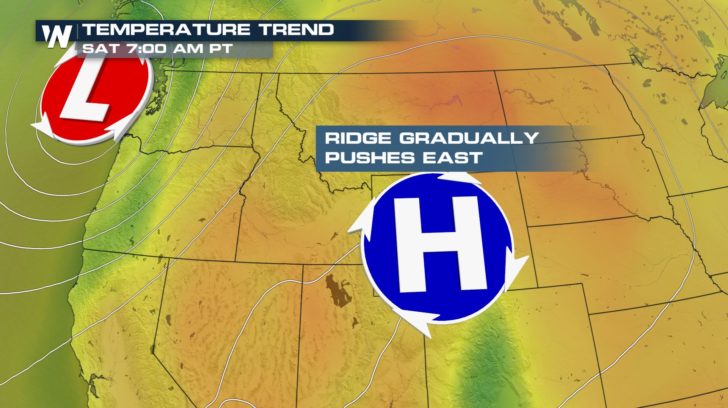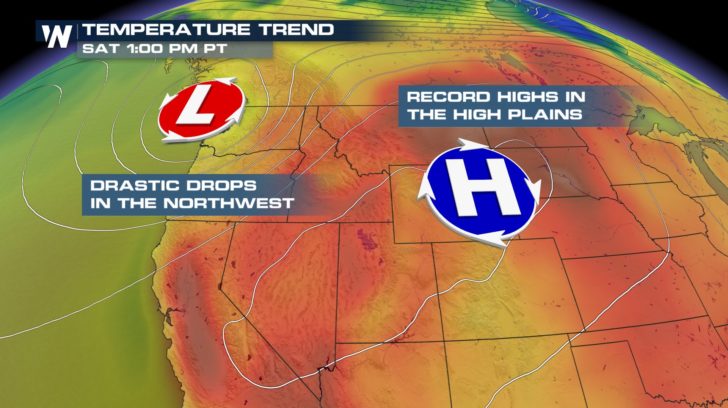 Heat alerts are in effect for Montana this weekend with highs reaching for the 90s and 100s. 100-degree heat also builds into the Dakotas on Saturday.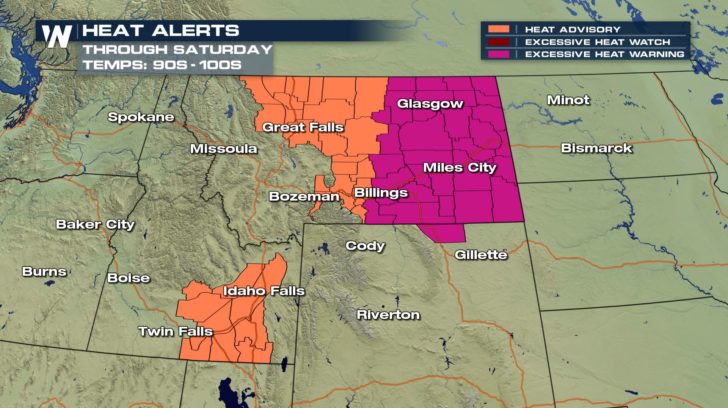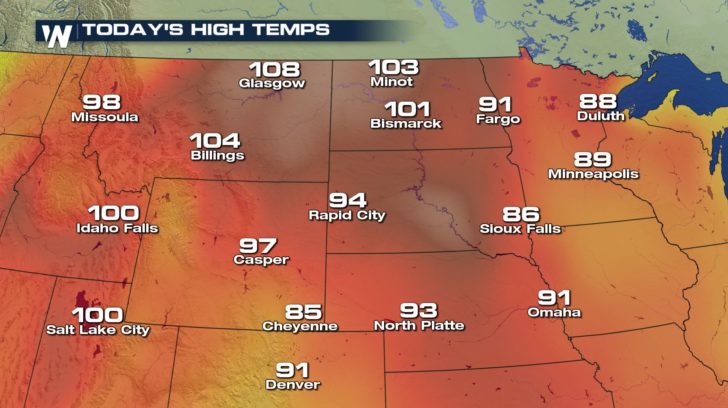 The hot weather continues its eastward push through Sunday with cooler weather finally reaching into Idaho. They'll see highs drop for the 90s and 100s to the 80s and 90s. in the meantime, Montana cools slightly, although highs generally stay in the 90s, while 100s continue to impact the Dakotas.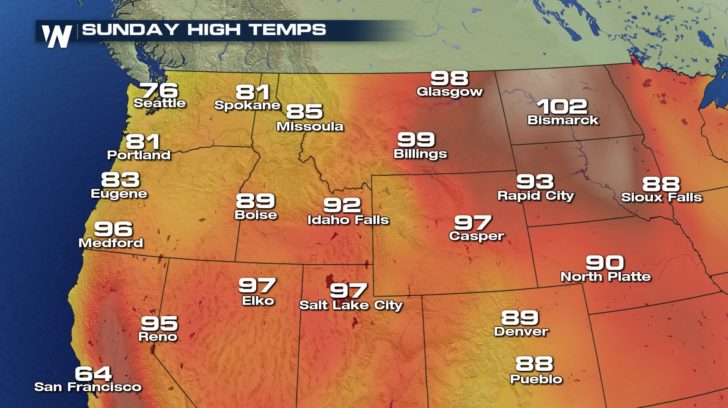 For Weather Nation: Meteorologist
Emily Roehler