Hot temperatures, an extended drought and dry thunderstorms have aided in the rapid spread of
wildfires across the Northwest
, with smoky skies and poor air quality impacting many. More record heat is on the way for parts of the Pacific Northwest as a ridge of high pressure takes hold.
Alerts
Heat alerts are in place well into next week as temperatures will be in the triple digits once again. The worst heat (and most above average temperatures) will be felt across southeastern Idaho and eastern and central Montana.

High pressure building over the interior northwest will lead to temperatures as high as 107° through Thursday, but the alerts may be extended.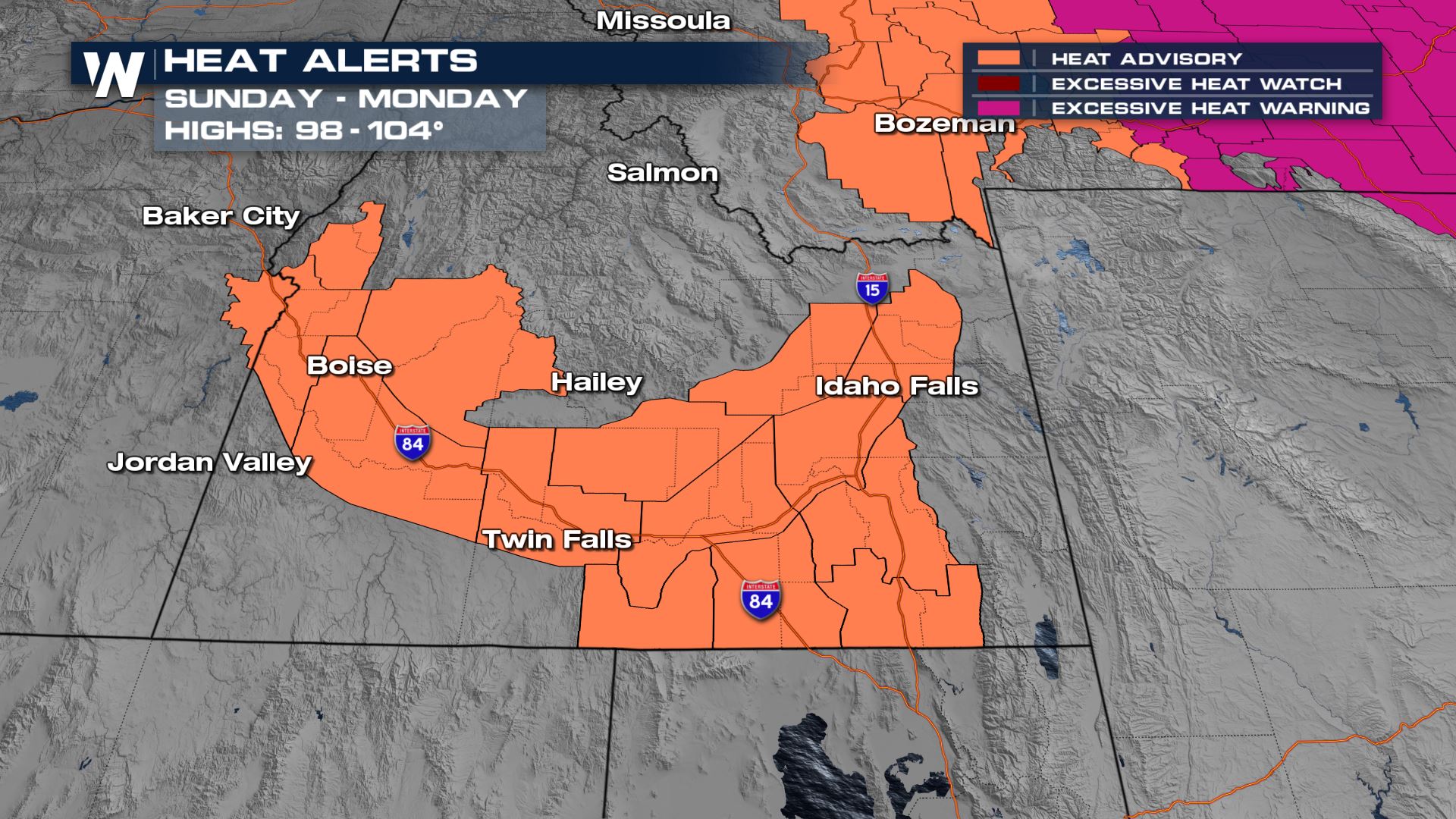 The worst of the heat for southern Idaho will be into Sunday and Monday.
Temperatures
Areas west of the Cascade will likely escape the heat this time around, but interior areas will see highs jump back through the 90s and into the triple digits. Records are possible for locations marked with a pink dot.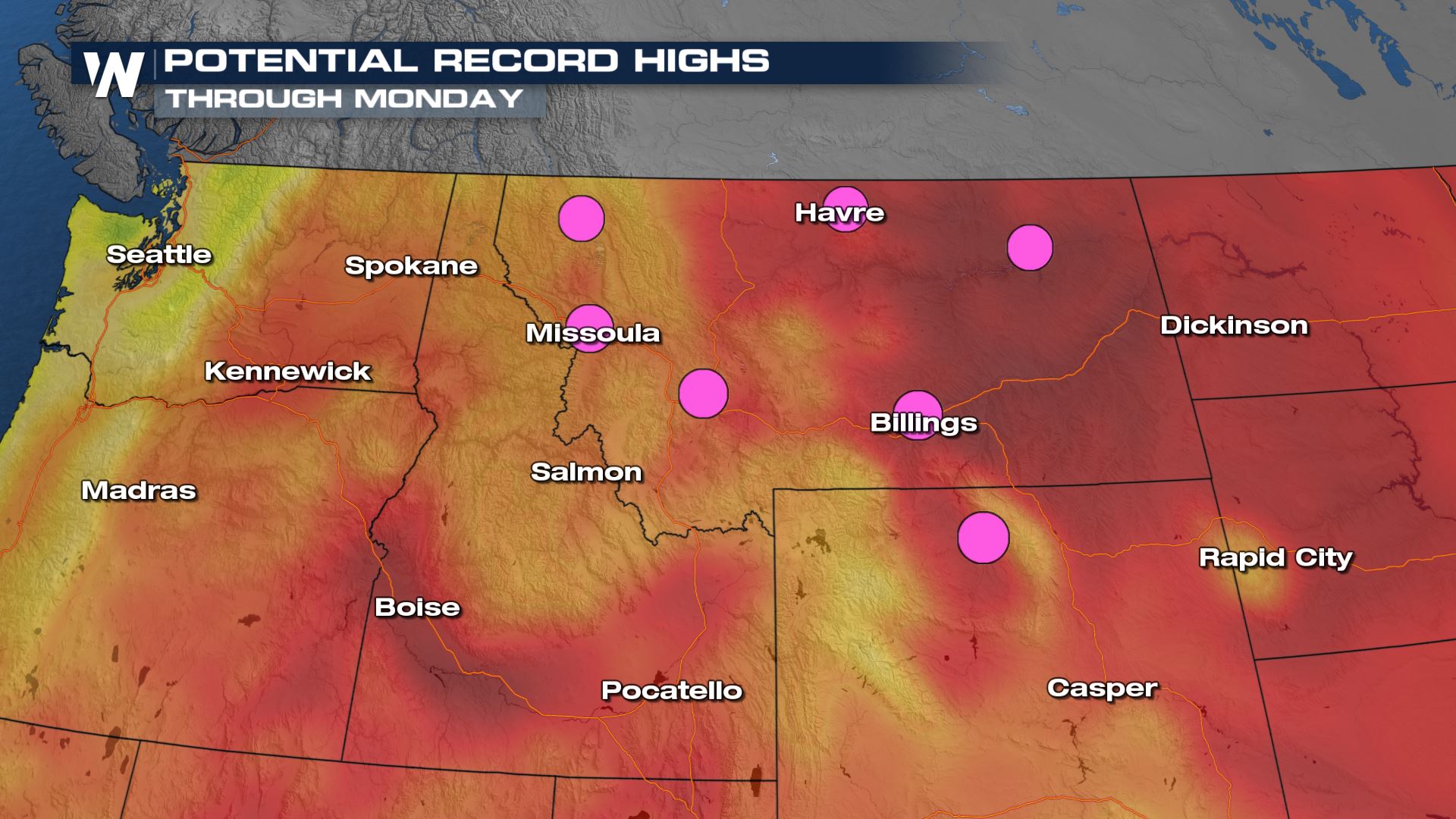 These will not be the kind of all time record highs that happened with the historic heat wave in June, but a few spots could tie or break daily record highs by a few degrees.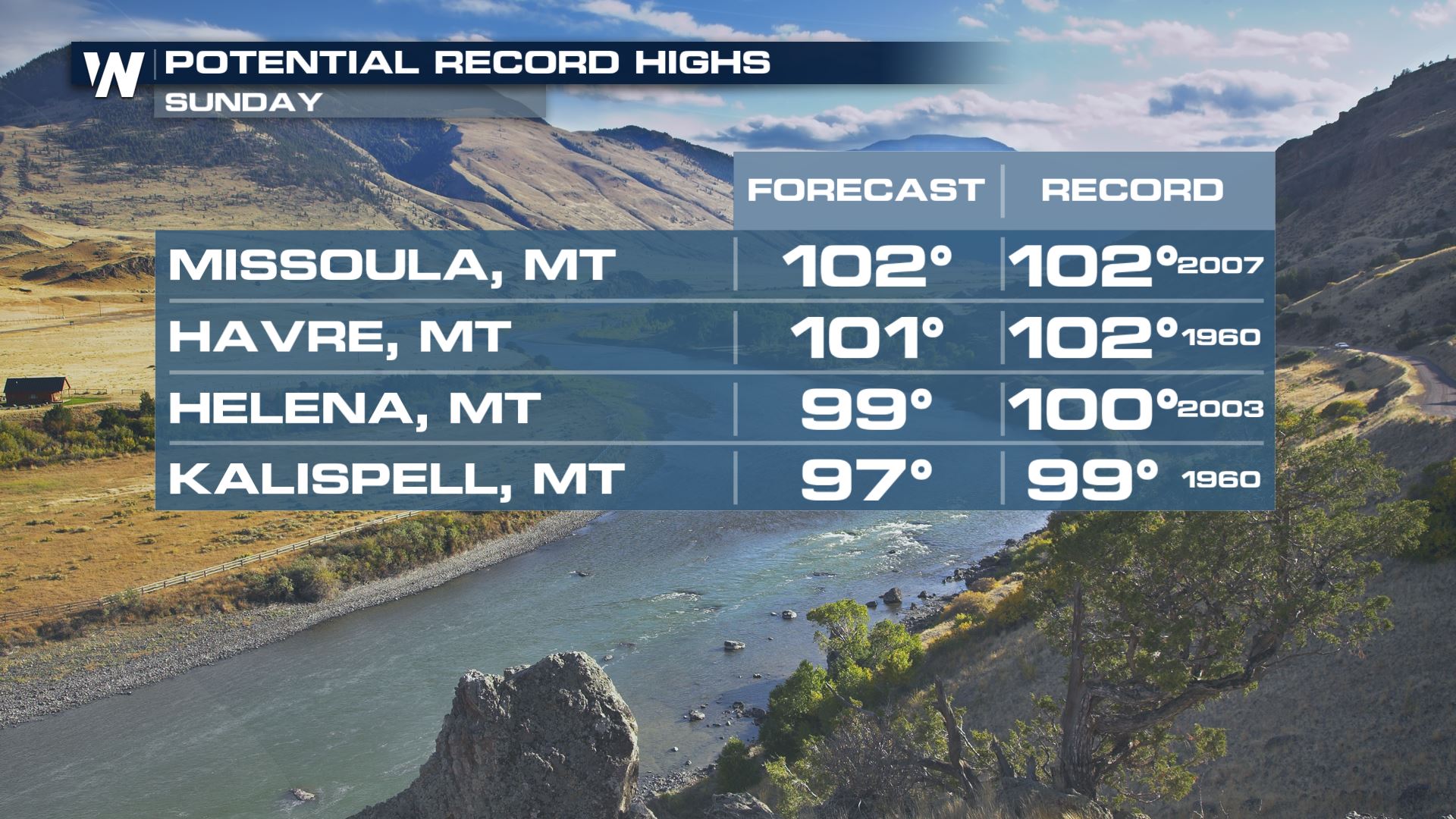 Daily record highs will be possible across the Pacific Northwest for the beginning of next week.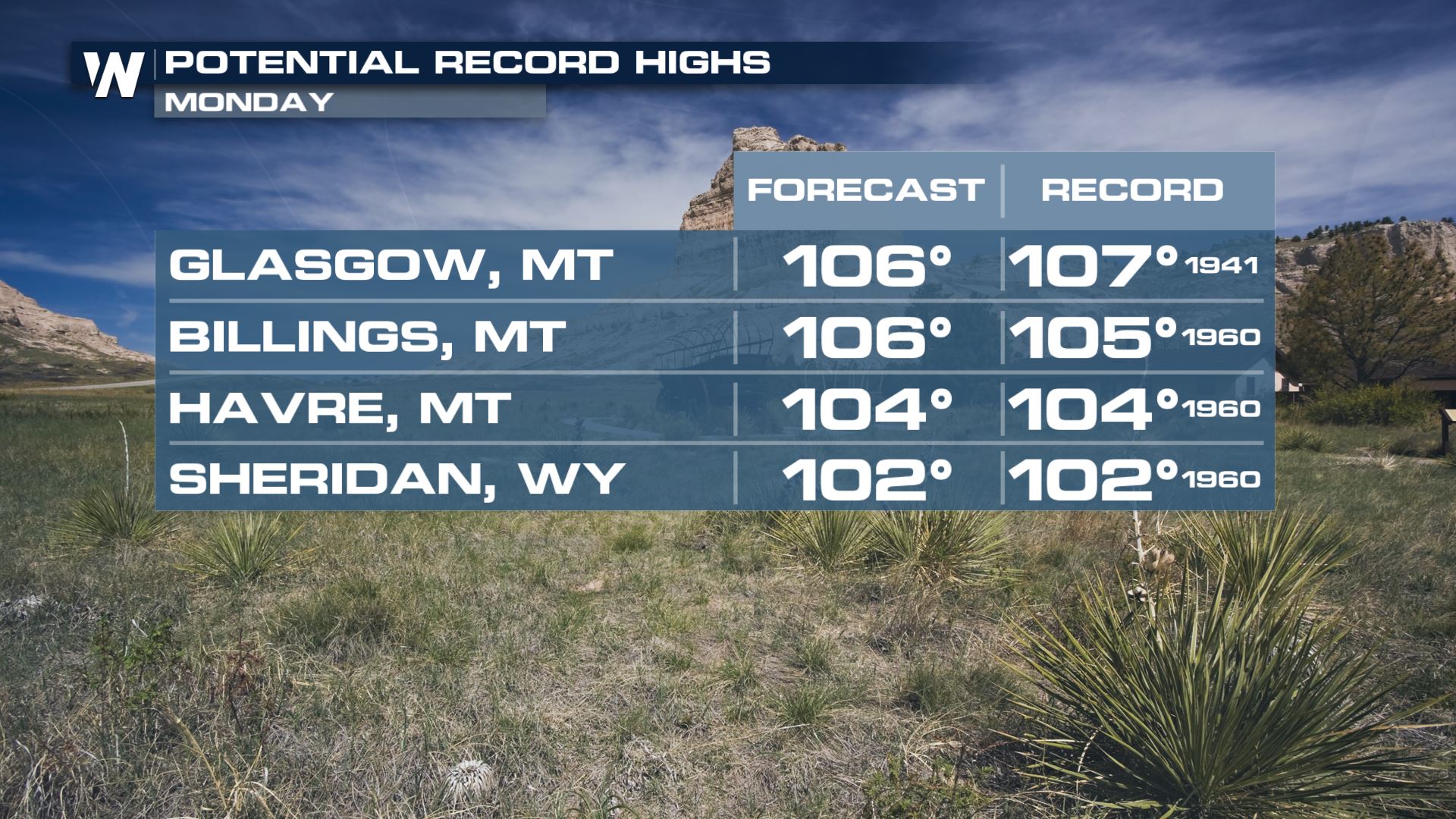 The heat continues Tuesday through Thursday, shifting into the Northern Plains by late week. By Thursday highs for some spots like Baker City, Oregon and Bozeman, Montana will be in the low 90s. While this is still above average, it's better than near triple digits!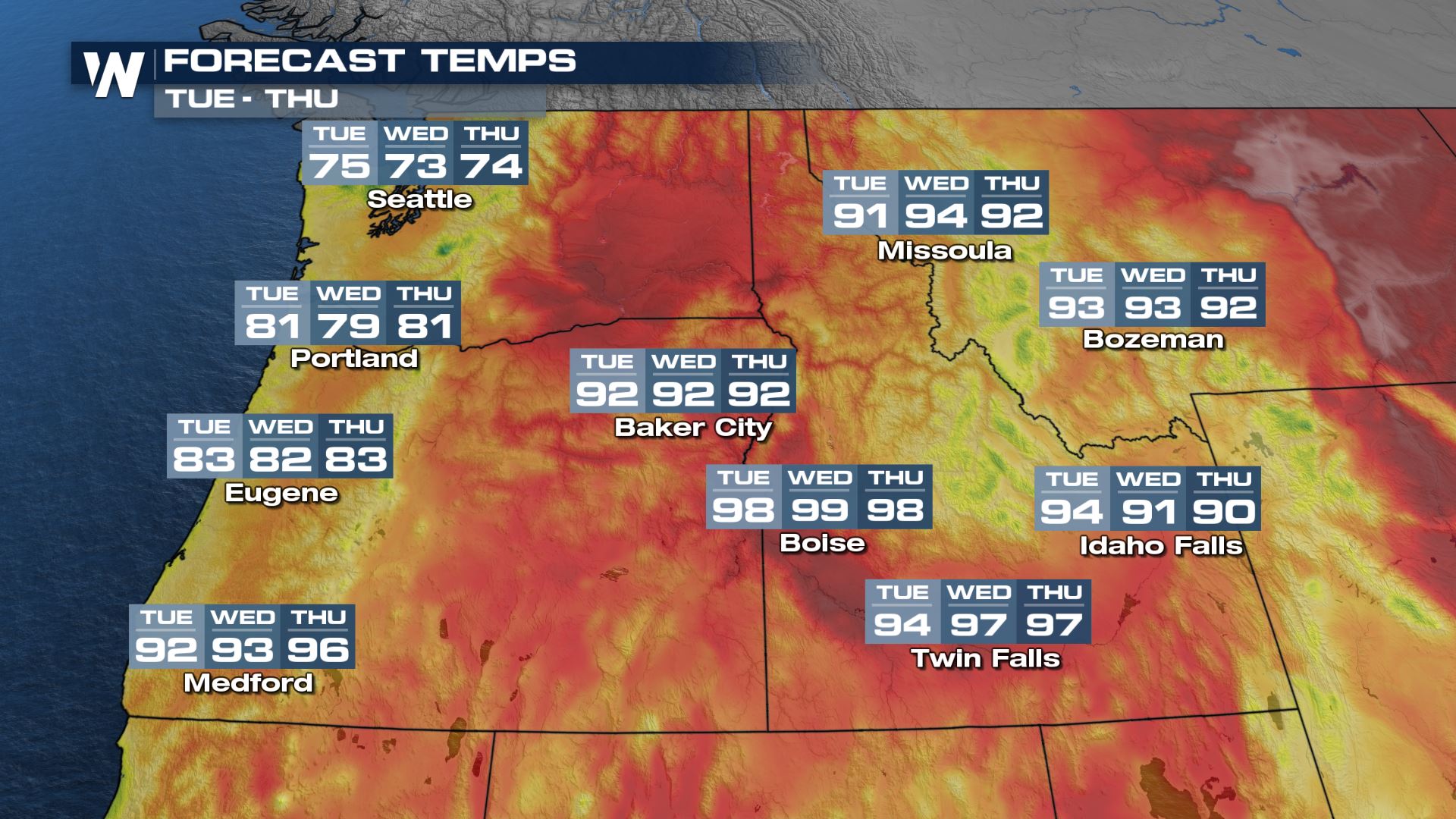 Long-Range Forecast
The longer range forecasts for next week to the end of the month indicates average temperatures for the Northwest into the Northern and High Plains.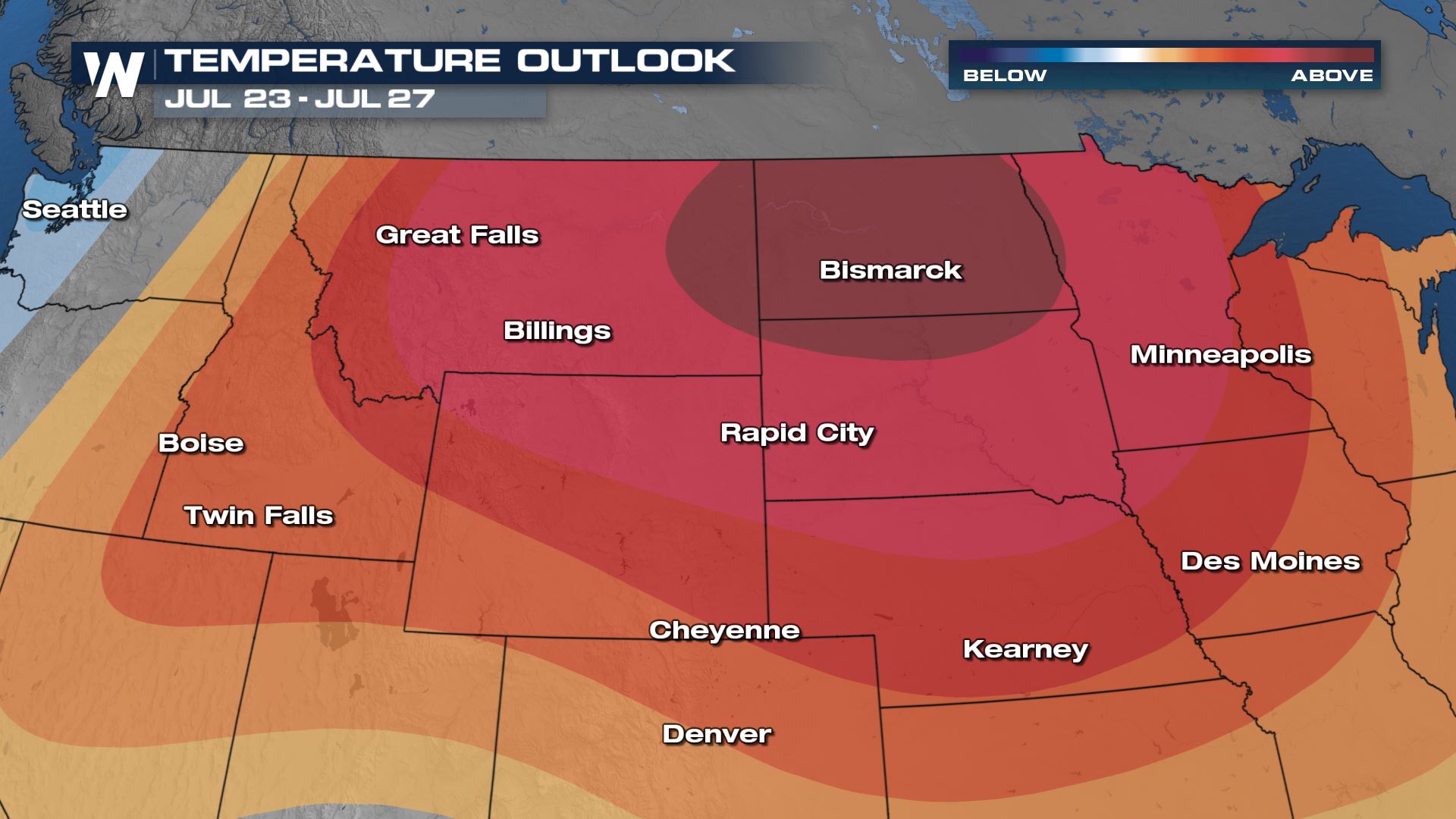 Above average temperatures continues through the end of the month for the Northern Rockies and Northern Plains. The darker colors indicate high confidence levels, not the degree of which temperatures will be above average.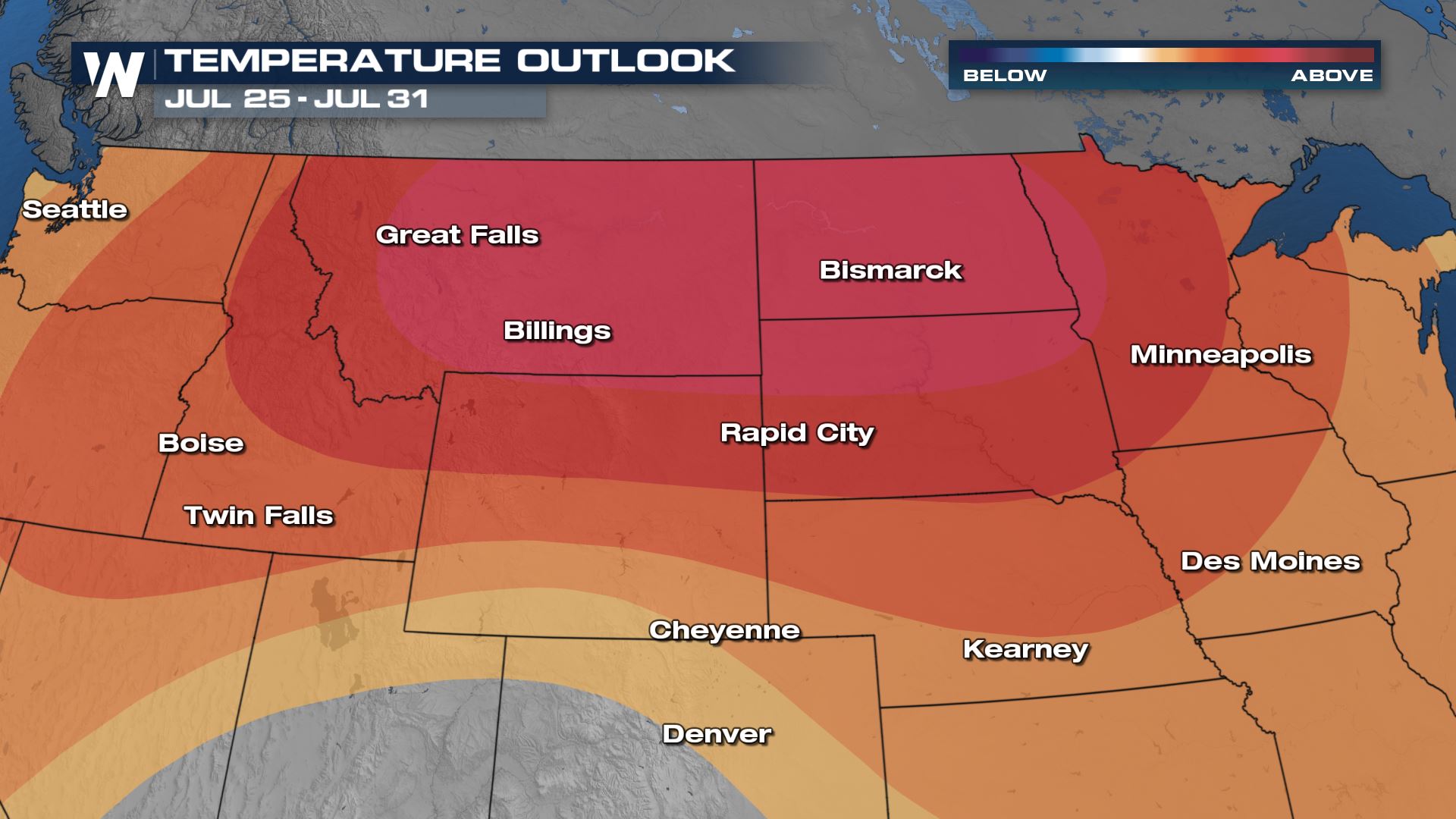 We have much more on the heat in your western regional forecast :50 after the hour, every hour.