Temperatures are expected to soar across the East Coast early this week, likely leaving many residence with spring fever afterward. Temperatures similar to that of May will arrive across the east, quickly melting any snow that fell this weekend.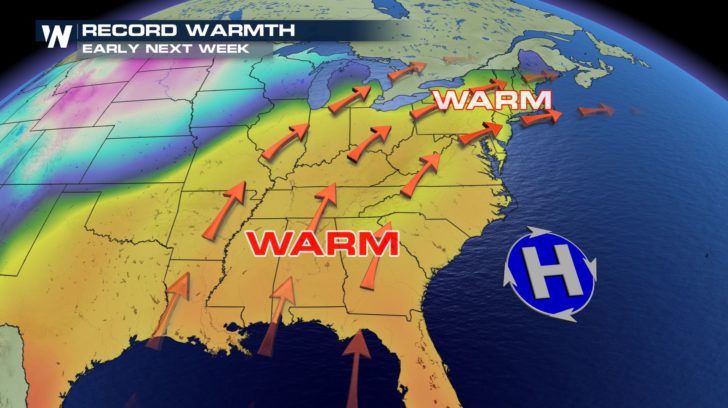 As fast as the winter storm moves out, high pressure move in. This time, the high pressure will be positioned just east of the United States coastline, transporting the warm Gulf of Mexico air northward. At the same time, a storm over the western Great Lakes region will enhance the southerly flow along the East Coast.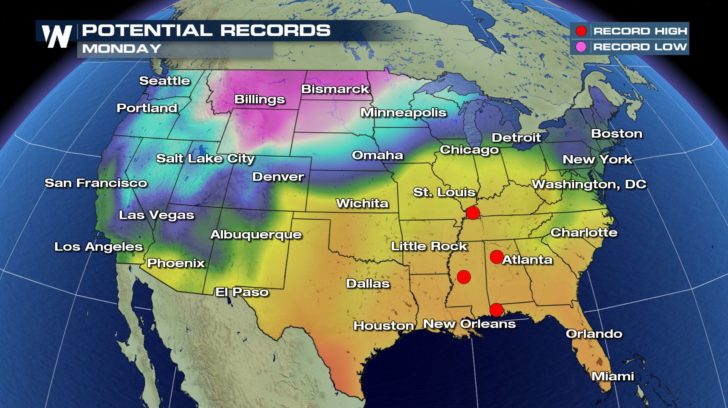 The warmth will spread north and east Monday, breaking just a few records. By Tuesday, dozens of cities may shatter records-- from New Orleans to Boston.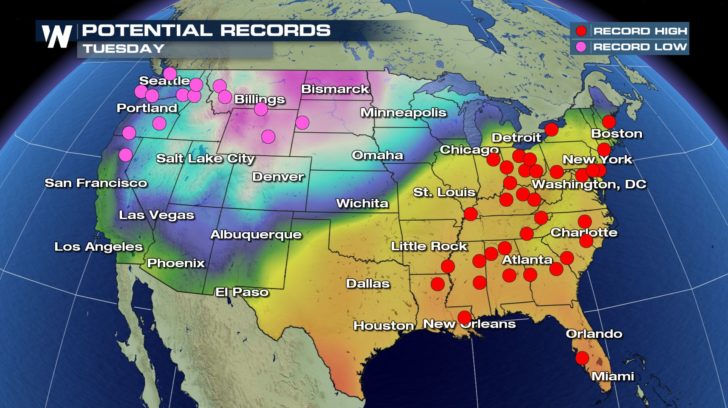 Record heat remains in place across the East Coast on Wednesday.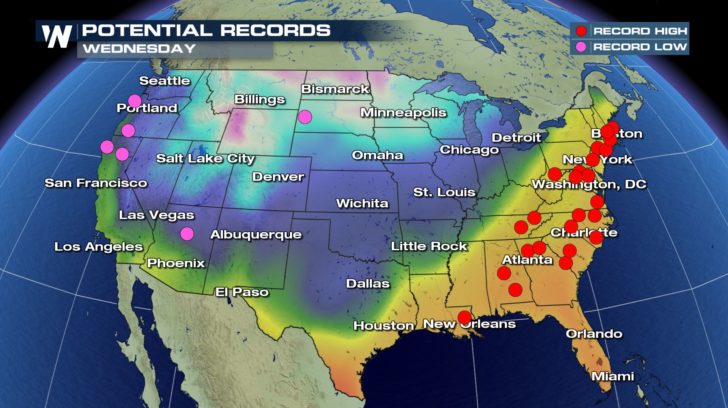 Charleston, WV may even exceed 80 degrees on Tuesday! This is at least 30 degrees above the average high of 47 degrees for this time of year.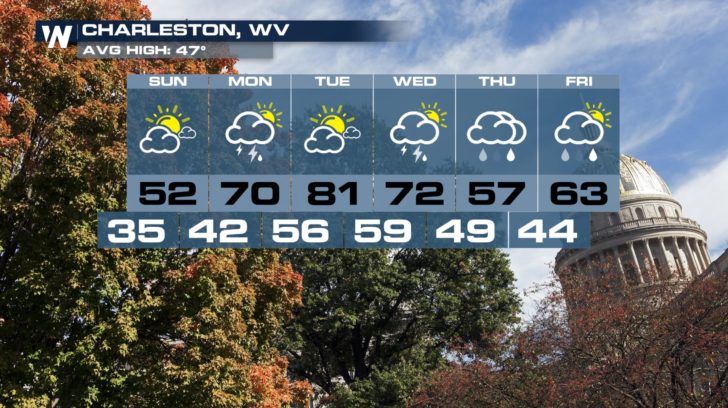 Even New York City will have a run at 70 degrees by Wednesday.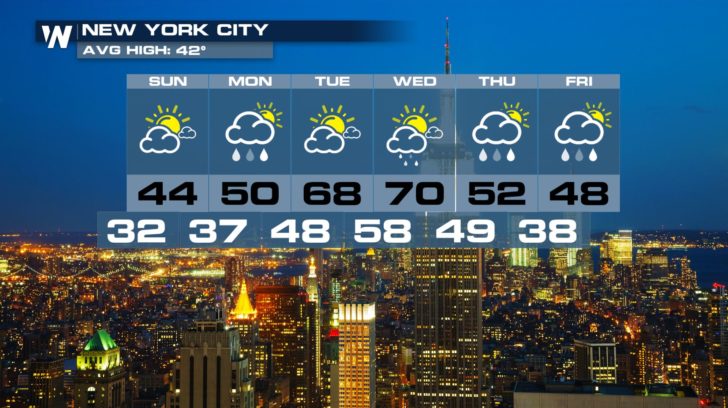 These temperatures will not last long! Seasonable weather will return across the east toward next weekend. For WeatherNation: Meteorologist Nick Merianos