The remnants of Typhoon Merbok are tracking through the Bering Sea packing intense winds up to 90 mph and waves over 45 feet. The powerful low pressure system, which peaked at category 1 typhoon intensity in the Western Pacific Basin, is expected to continue to move north through the Chukchi Sea and into the Arctic Sea this weekend. The winds and waves unleashed by the storm are expected to bring historic coastal flooding to western Alaska, possibly the worst seen in about 50 years. https://youtu.be/A6_KT7T7s2c
Alerts
Hurricane force wind warnings and marine storm warnings are in effect around the Aleutian Islands and Bering Sea for the intense winds around the deepening low, which had a central pressure down to 946 mb Friday morning, comparable to that of a category 3 or 4 hurricane. High wind warnings are in effect through Saturday along Alaska's west coast for gusts that could top 90 mph in some locations.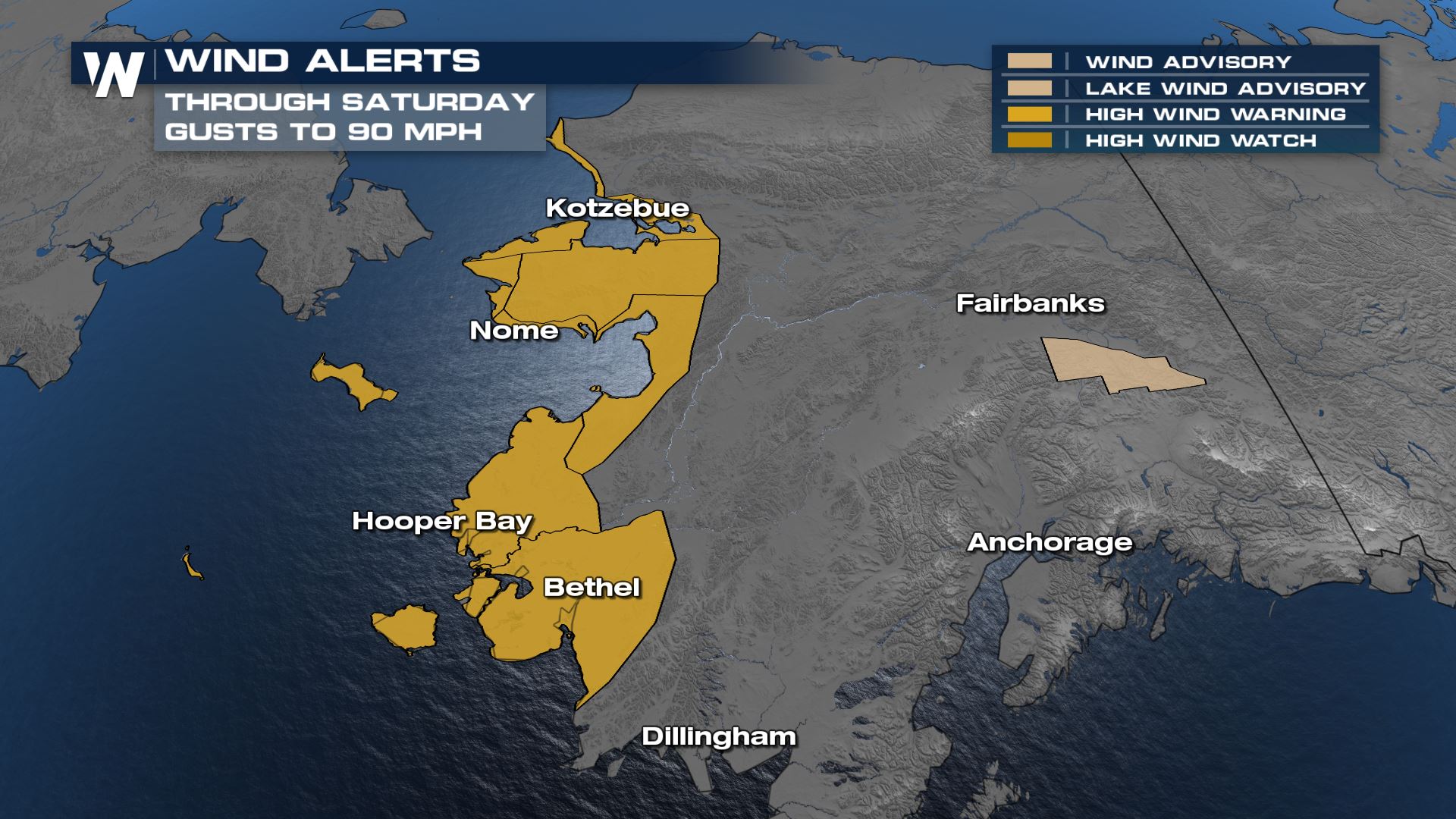 What is likely to be the biggest threat from this system is the coastal flooding. As winds around the low push water onshore, with the aid of waves around 40-50 feet, high tides could see water levels to 8 to 18 feet above normal. Rivers could see significant flooding as well as water is pushed upstream.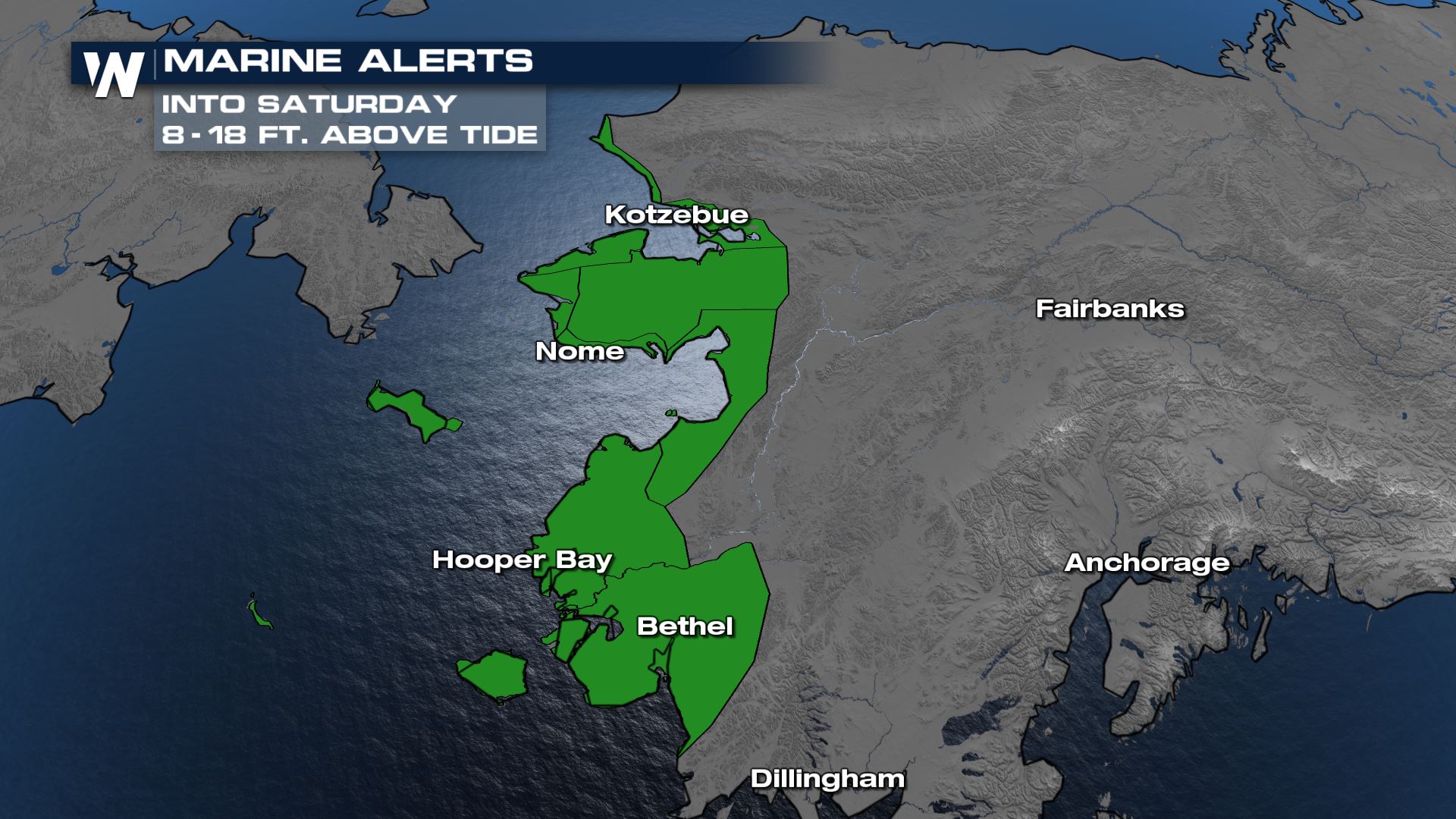 Forecast
The strongest winds, biggest waves, and highest flood threat will persist through Friday and Saturday, with conditions beginning to abate by Sunday morning. Heavy rain and high elevation snow could be significant in some locations.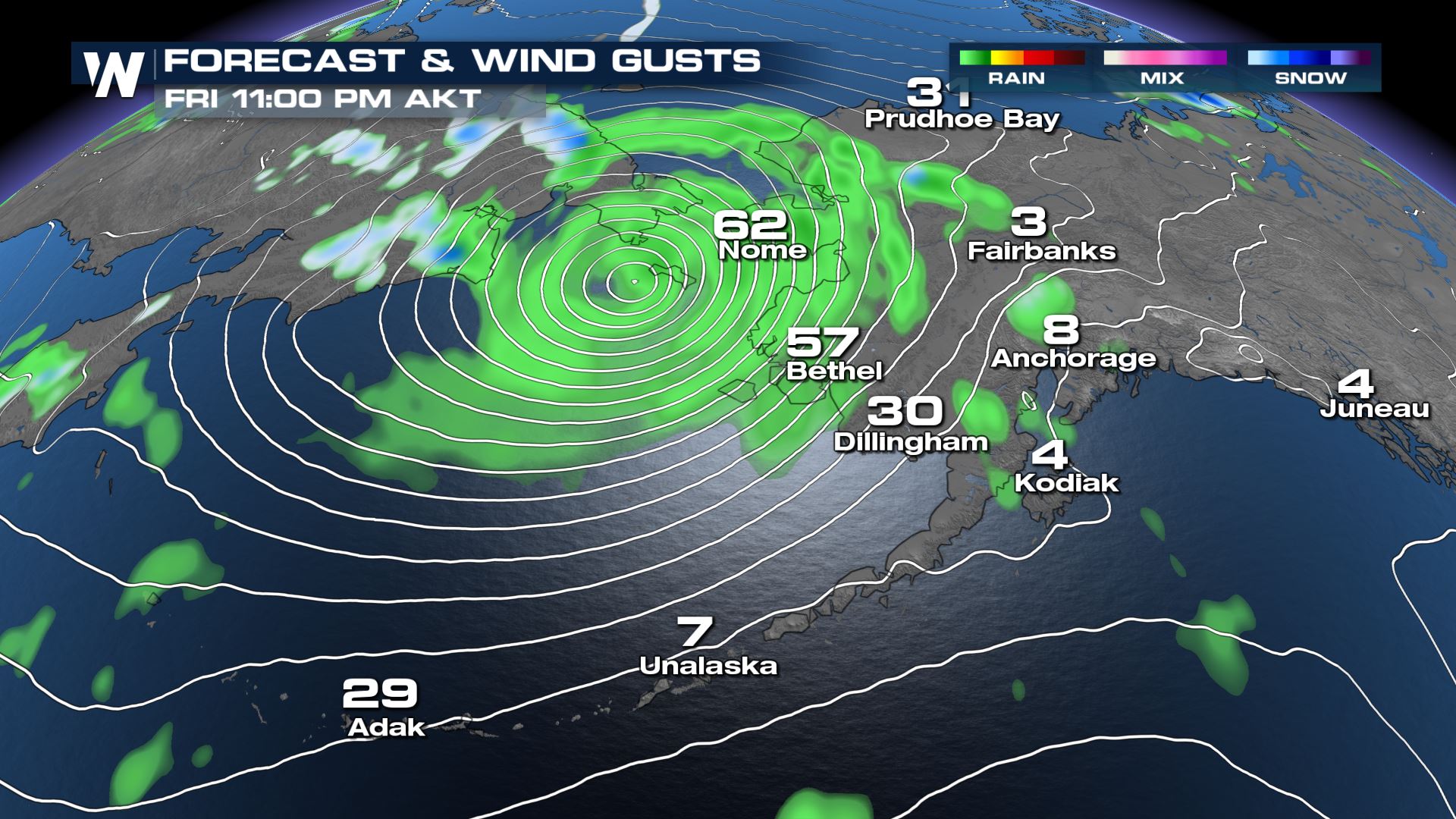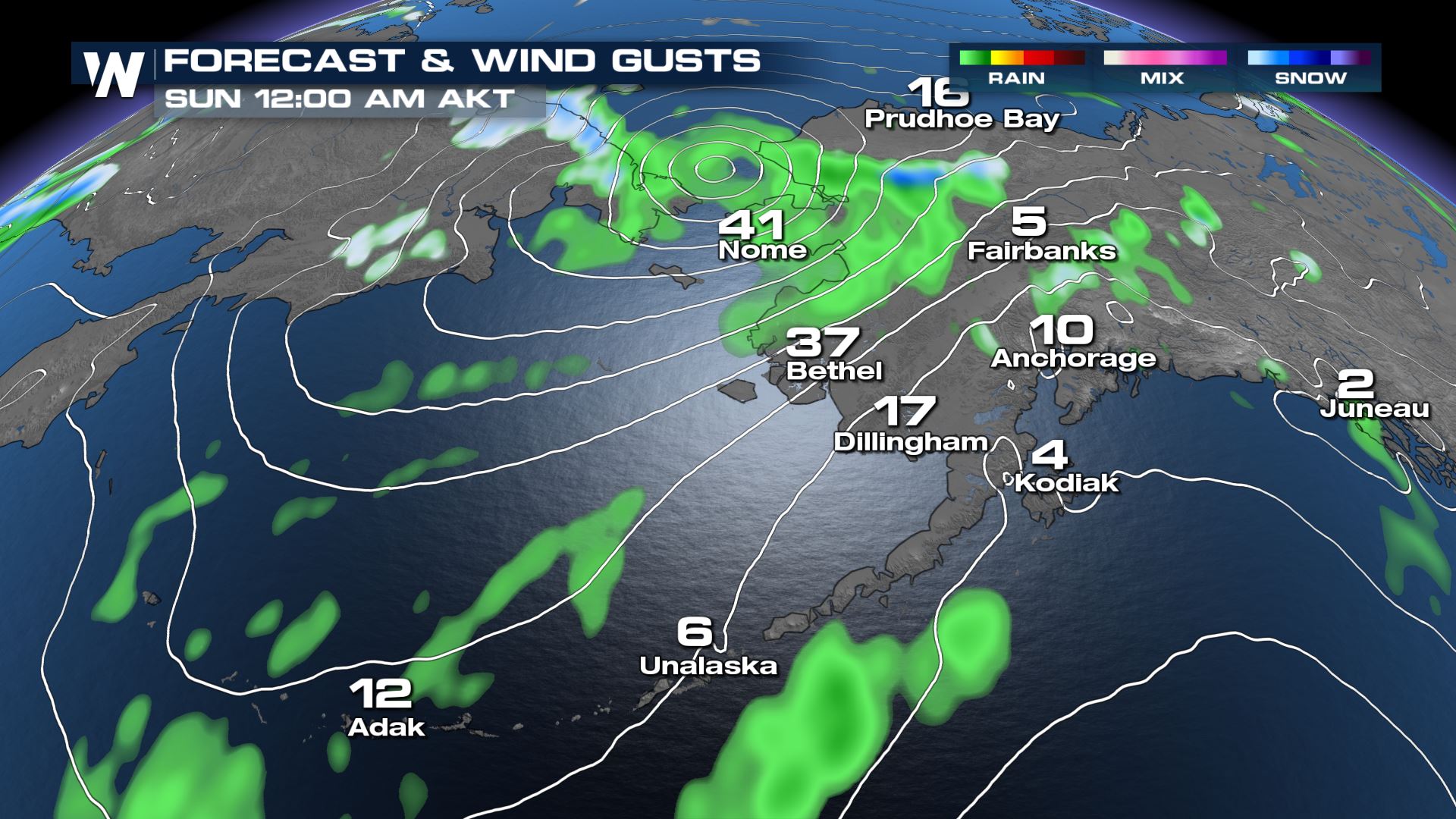 Waves have already been measured over 45 feet by a buoy in the south central Bering Sea. Large waves are expected to continue through Saturday afternoon, aiding the threat of flooding along the coast.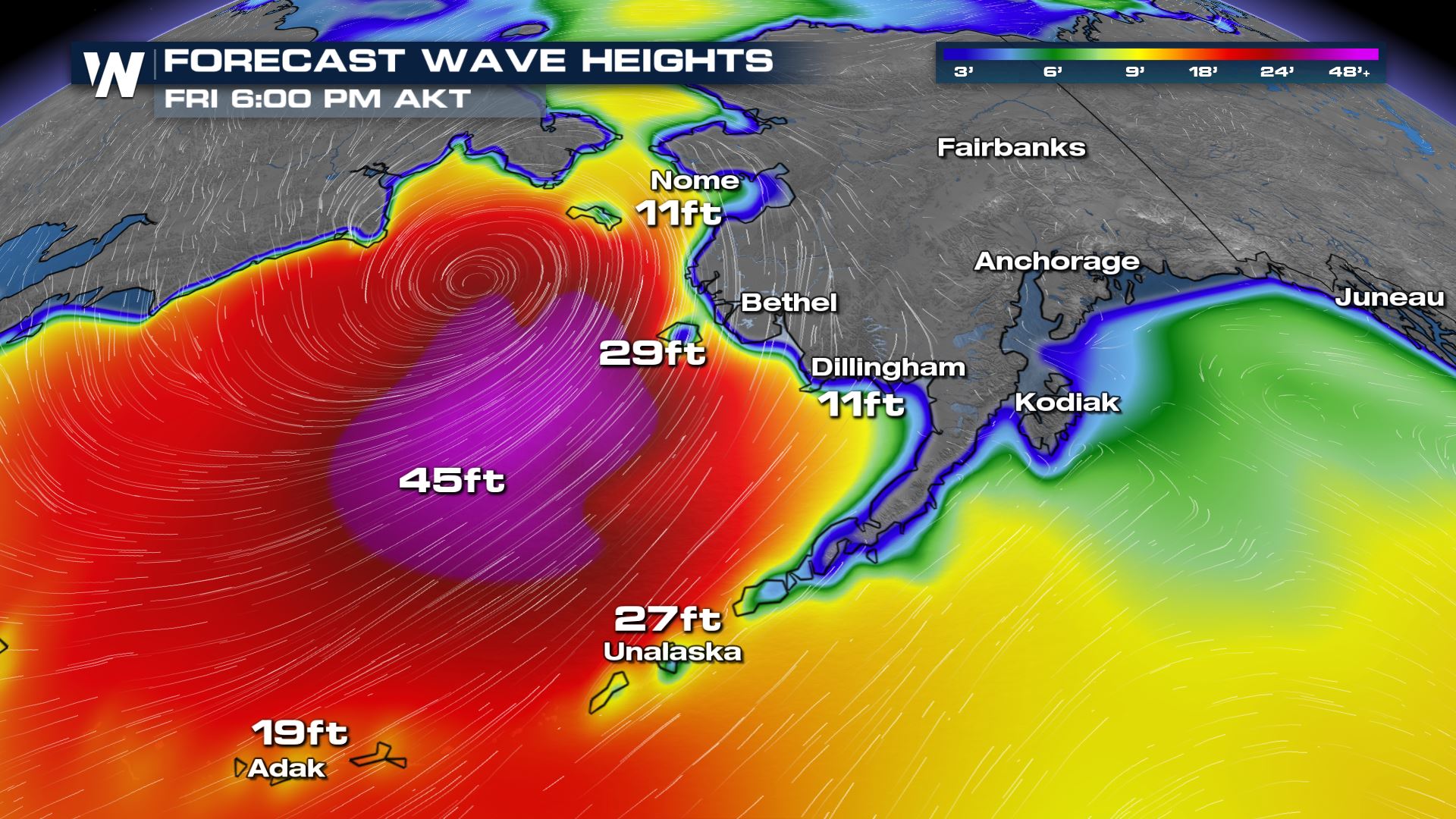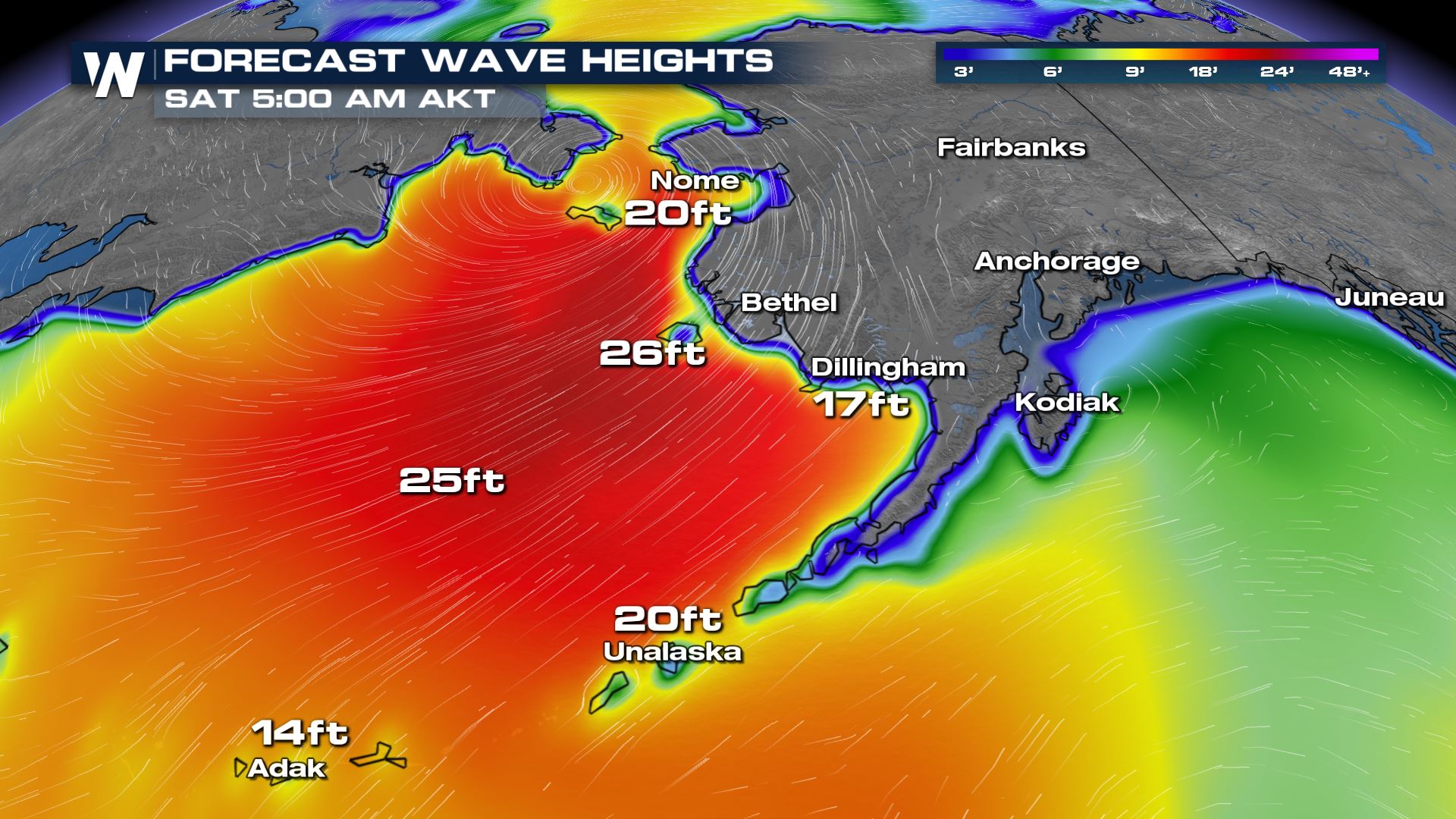 The National Weather Service is urging residents in the impacted areas to immediately take action to protect their lives and property.