Dangerous fire weather conditions are expected once again across southeastern Arizona, southern New Mexico and West Texas Friday. A cold front will sweep through the region but with so much dry air in place, the gusty winds will enhance the fire danger for the region.
Red Flag Warnings have been issued. Please avoid any activities that could cause a spark as conditions will be favorable for the development and spread of wildfires.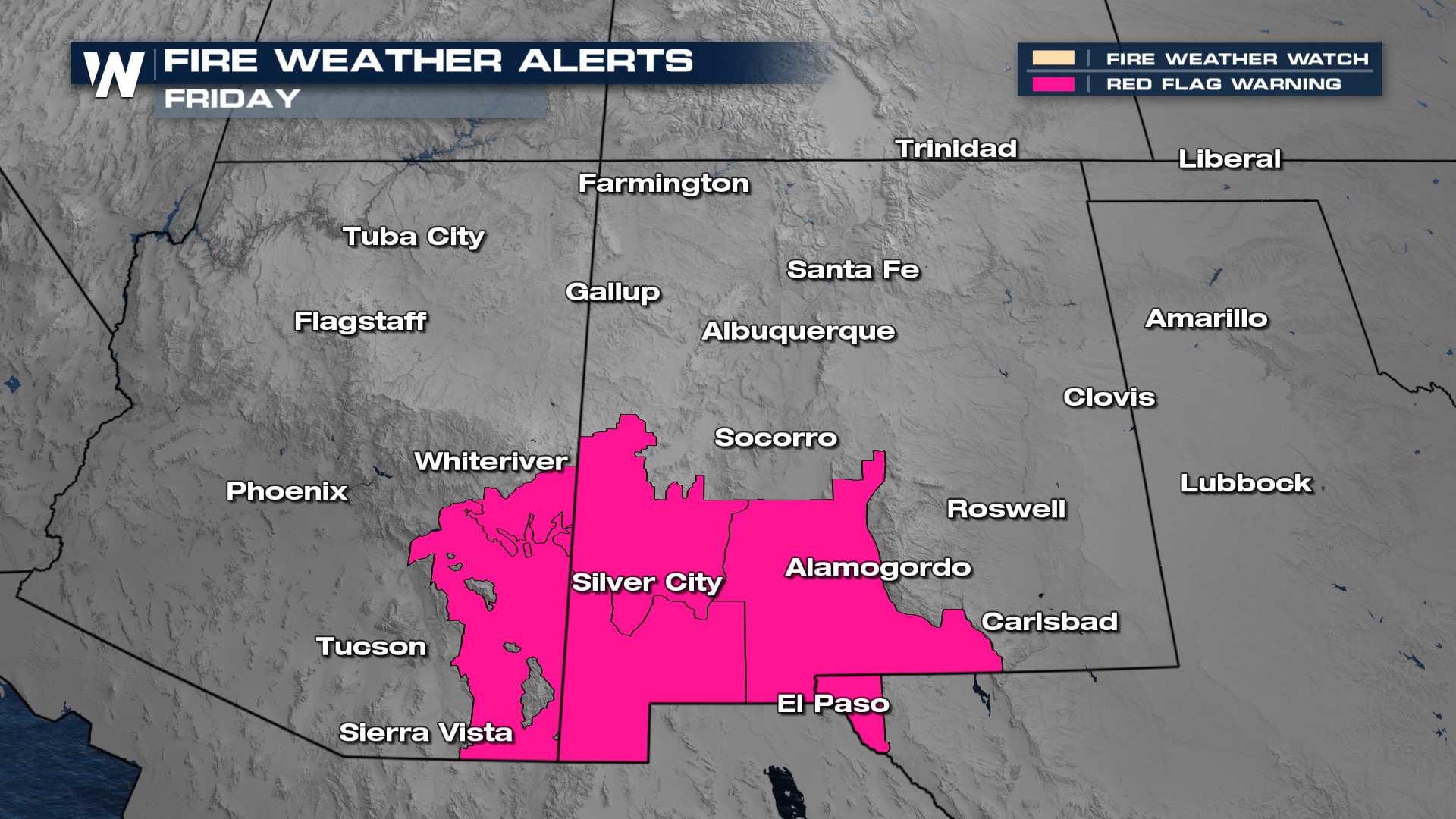 Ingredients
Relative humidity, a ratio of the dew point temperature and the air temperature, drops into the single digits for many areas of Arizona and western New Mexico. Below this level, moisture from soils and vegetation gets drawn out, which can lead to fuels more readily burning. Simple reminders like avoiding cutting the grass and keeping trailer chains tied up could make all the difference.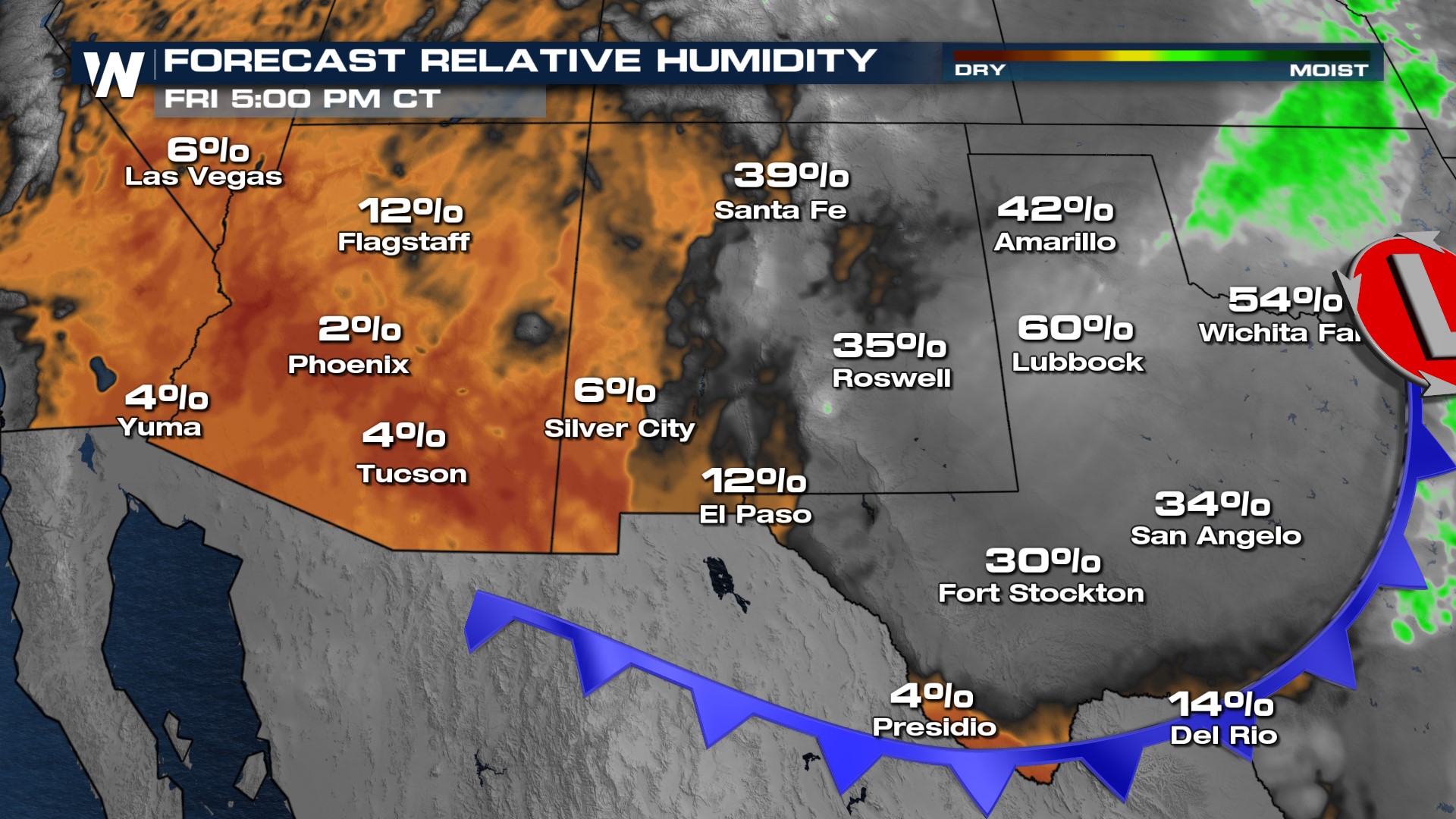 Winds will increase to 20-30 mph during the afternoon, so any spark that ignites could spread very rapidly.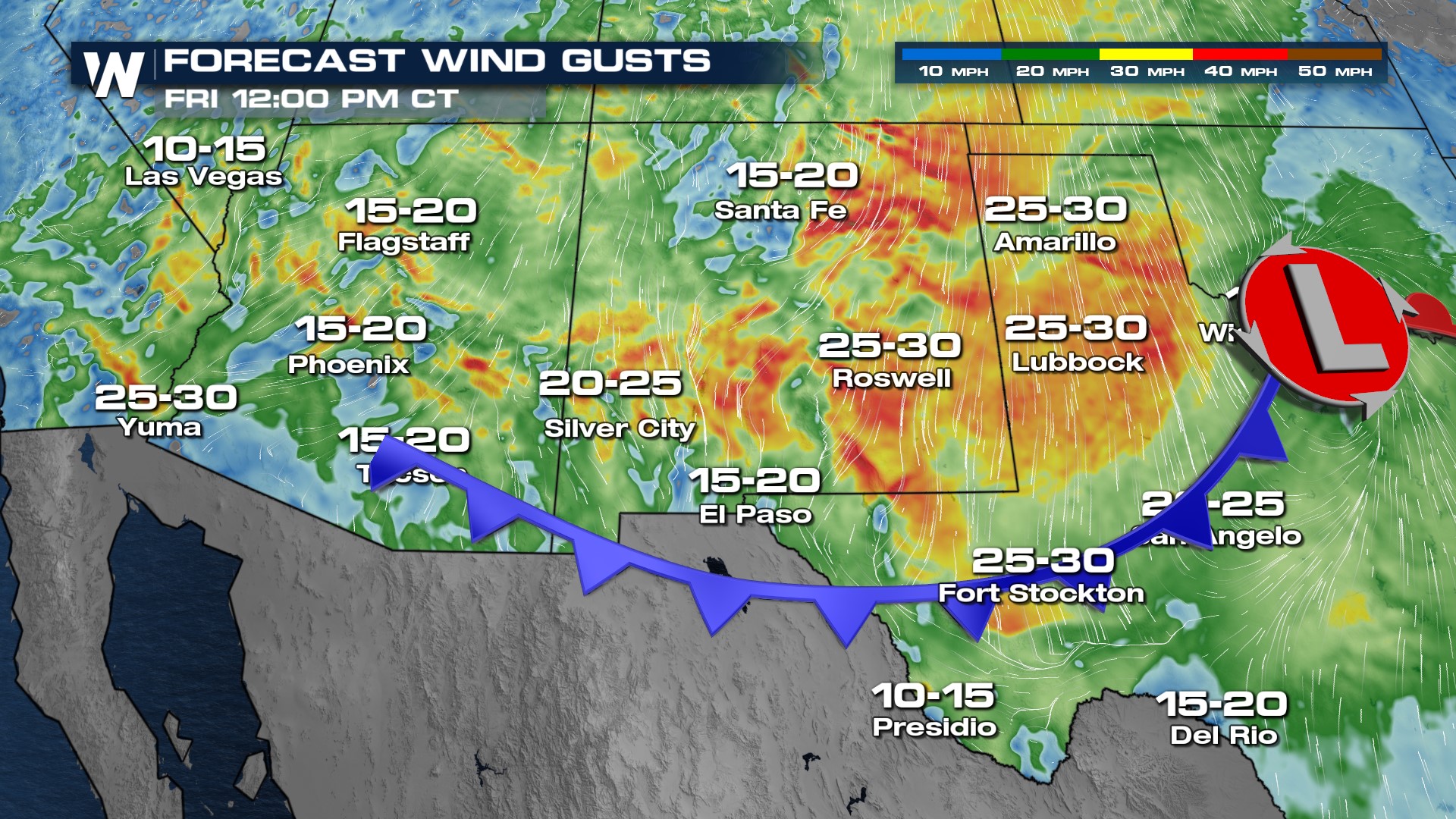 Over the last 30 days, rainfall in these areas has been sparse. With the abnormally dry conditions, the dry brush and timber are used as fuels for wildfires on critical fire days. The locations highlighted in the brown/gold shades are where there is a deficit of monthly rainfall. These spots are at the highest threat of fires.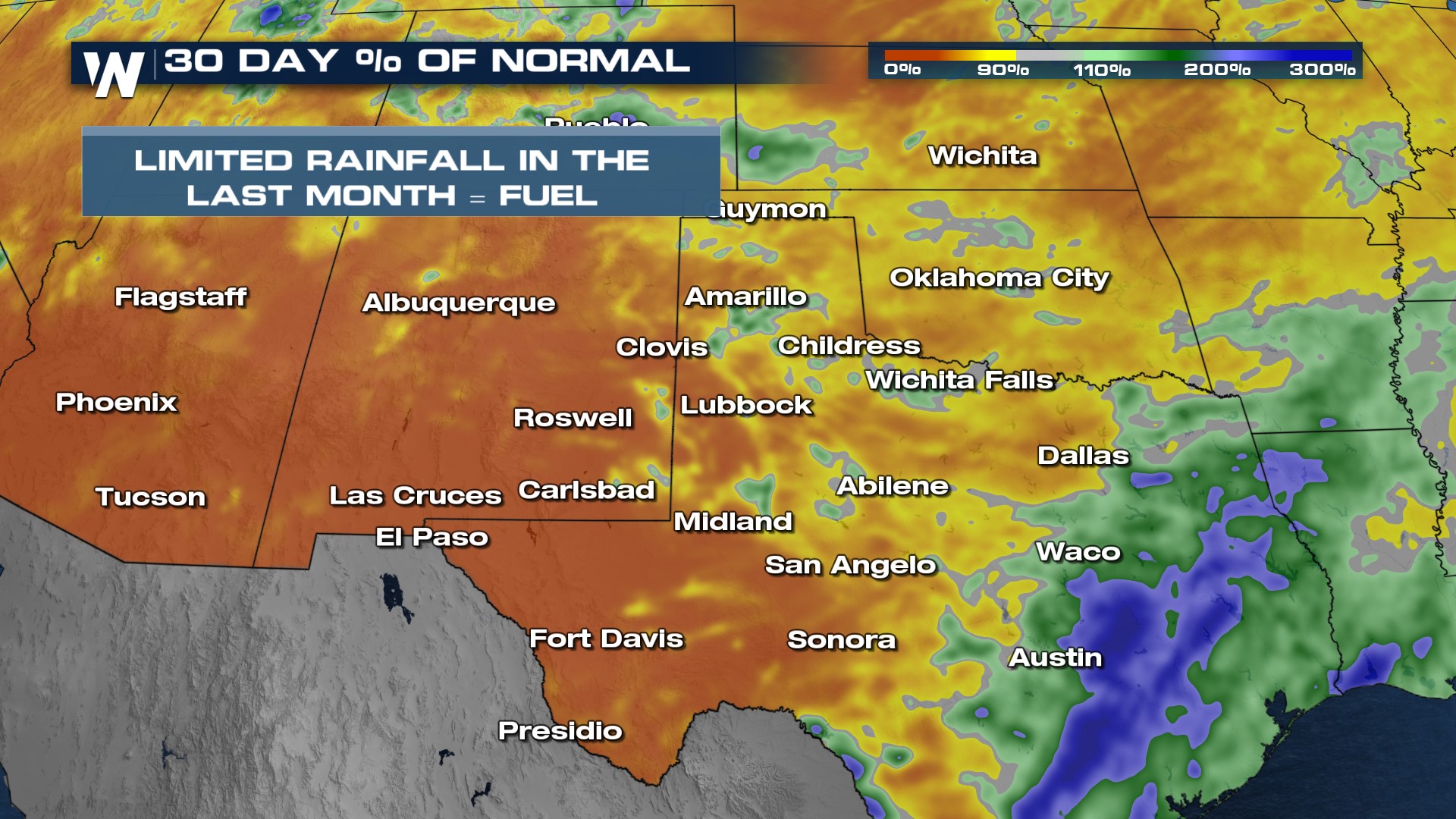 For more on fire danger concerns, tune in to WeatherNation, streaming 24/7 on the following platforms: PlutoTV, our app, Roku, Samsung TV Plus, Amazon Fire, and Apple TV.