[The sun rises over NOAA's Barrow Atmospheric Observatory in Alaska on March 21, the first full day of the spring. (Ross Burgener/NOAA ESRL)]
From NOAA
Spring's warmth arrives late to NOAA's Barrow Atmospheric Observatory, but the lengthening days are irrefutable proof that it's on its way.
For the past two years, NOAA's station technician Ross Burgener has been using a drone to gain photographic perspective above the flat headland jutting out into the Arctic Ocean less than two miles away. On a recent clear morning, he captured this sunrise bathing the still-frozen landscape around the observatory in a gentle wash of rose light that faded to slate blue in the lee of snow drifts.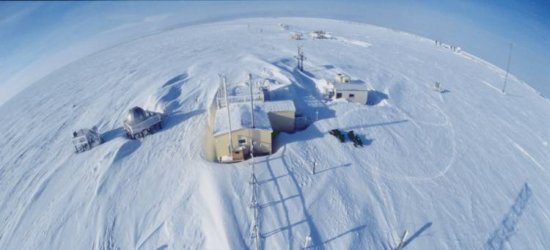 [NOAA's Barrow Atmospheric Observatory]
"I really like the starkness of the landscape," said Burgener. "I like how far you can see … the harshness and the austere beauty. The only thing forming the landscape here is nature."
Set on the tundra, hard by the northernmost point of land in the United States, the observatory — located at 71 degrees north latitude — is one of NOAA's most important stations for monitoring long-term changes in the global atmosphere. The sun never shines on the observatory from about the middle of November until late January. But on calm days in early spring, the slanting rays of sunlight almost make sub-zero temperatures feel comfortable.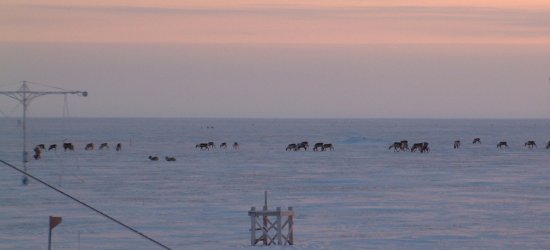 "It's always nice once the sun comes back around," Burgener said. "I like being able to go skiing after work without a headlamp. It just feels good to have some light; it gives you a little extra motivation to get outside."
Edited for WeatherNation by Meteorologist Mace Michaels